The next time you park your car at the Magic Kingdom, you might notice a few differences – not physical differences, but naming conventions and tram operations.
First, the parking lot has been divided into two sections. The western half (formerly containing lots named for Minnie, Chip & Dale, Pluto, Goofy, Daisy, and Donald) has been designated as the "Heroes" section. The eastern half of the parking lot (formerly containing lots named after six of the Seven Dwarfs) has been designated as the "Villains" section.
Within the Heroes half of the lot you'll find new section names. Peter Pan, Rapunzel, Aladdin, Woody, Mulan, and Simba now designate the various sections.
The Villains half contains the Cruella, Ursula, Jafar, Hook, Zurg, and Scar sections.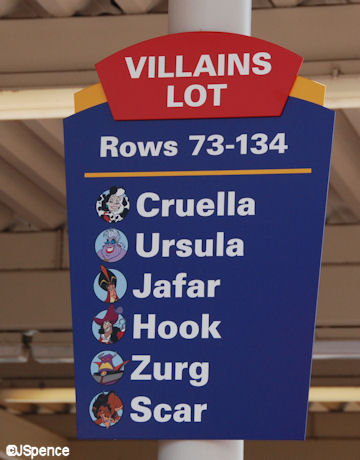 At the TTC, guests will now board a designated tram when returning to their cars (either Heroes or Villains). No longer will you have to travel through the western portion of the lot before doubling back to find your car in the eastern half. This will ease crowding on the trams and be far more convenient.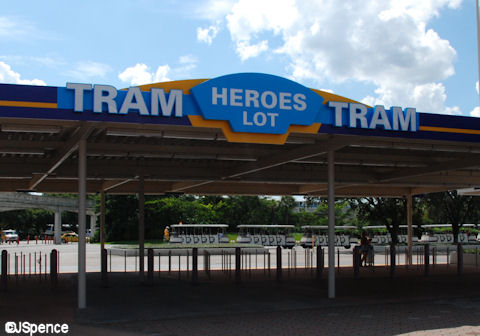 As the tram spieler said on my visit yesterday, at least now if you forget where you park, you've narrowed the possibilities in half if you can just remember Heroes or Villains. LOL
As always, it's important to remember where you park. Write it down. Commit it to memory. If you have a phone with a camera, take a picture of the row number. There are 11,000 spaces in this lot.