I selected France as the country for this walking tour. I hope you will enjoy this stroll through the France pavilion as much as I enjoyed taking the photos and writing the blog.
These gardens are so pretty. It's a great place to sit and relax.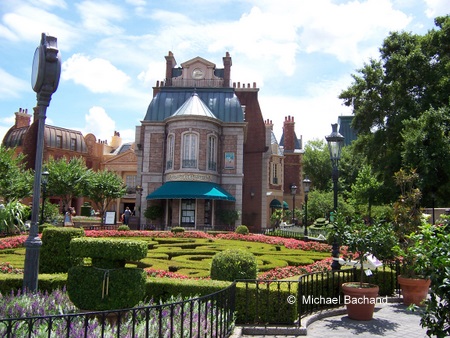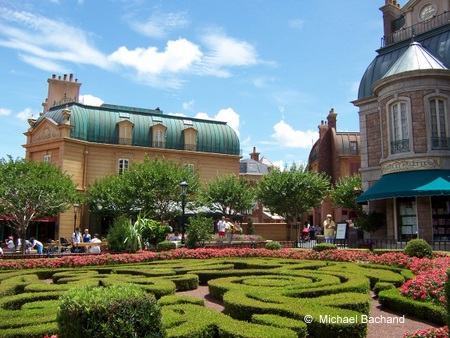 This is one of my favorite places to eat. The French Onion soup is out of this world!
I wasn't able to get a picture, but in Chef de France you can find a waiter or waitress pushing a serving table around with an animatronic Remy (from Ratatouille) that interacts with guests. It's very clever and a real crowd pleaser.
Check out Jack Spence's recent Boulangerie Patisserie blog. He talks about this being one of his favorite spots in Epcot and he has some fantastic pictures of all the goodies you'll find there.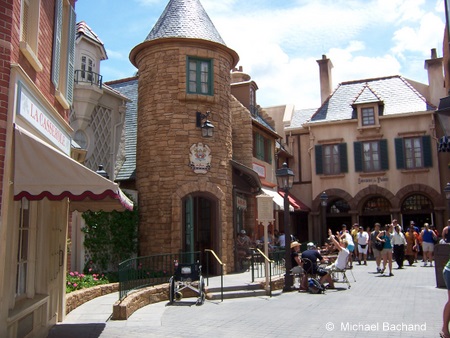 OK, who can resist these pastries? They are soooo good!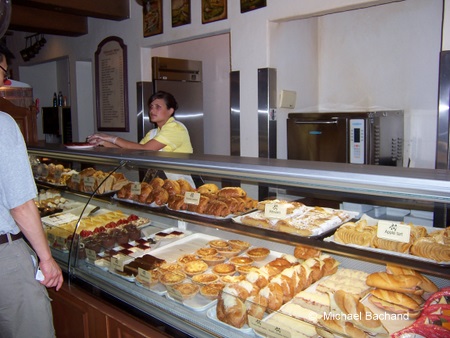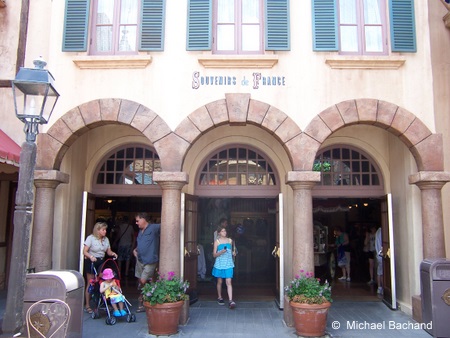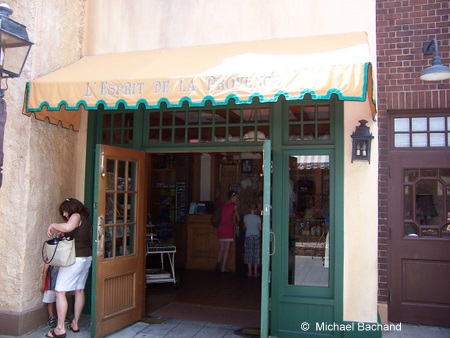 Here you get to see a film of the beautiful French countryside and metropolitian areas. Definitely worth seeing and it's a sit down, air conditioned theater. Plan to take a break here on a hot summer afternoon.
My wife, Julie, loves French perfumes. Shalimar has been a longtime favorite of hers.
If you like French wines, this is the place to shop.
These guys are very entertaining. They always make me laugh.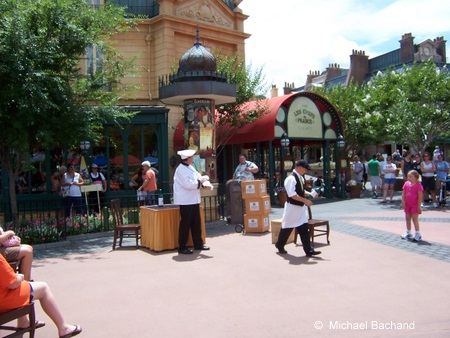 This is a very popular place to buy a glass of wine.
When our children were young, we had their picture drawn by one of these talent artists.
Love those crepes! You can also get ice cream here.
Belle and the Beast as well as Sleeping Beauty can be found in France.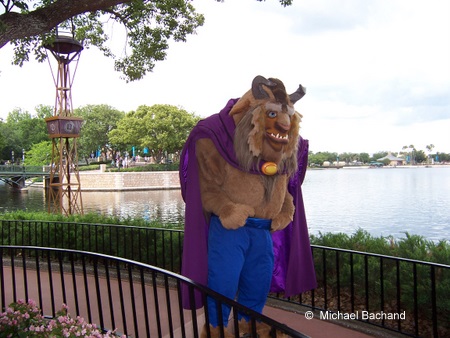 Oh my, isn't she beautiful!
If you are lucky you will see Princess Aurora (Sleeping Beauty) there.
Well, that's all for now. As my good friend says "see ya real soon"…DizneyMike