Epcot is in my opinion the hottest (weather wise) park!
Ugh I hate walking around there on hot days!
I recommend going to the Character Connection first, it's air conditioned and the line is very short if you go first thing. Last year when I went the Character Connection was kind of hidden so we had the place to ourselves and lots of time to spend with the characters but this year they moved it out into the open.
Go to Soarin' and get fast passes right away! Within the first ten minutes of Epcot opening it already had a thirty minute wait!!!! Which is ridiculous and even the fast pass lines are long!
Go over to Figment's Imagination early and you can walk right on! Everyone was at the Land waiting for Soarin' so we got to sit where we wanted too.
Mission Space is a lot of fun and you should go on it at least once. I have fond memories of it when I went on it last year and ended up meeting Corbin Bleu (from High School Musical) ah that was the day!
Test Track is a must do at least once also. For heavy coaster ride enthusiasts this might not be the best ride and you should high tail it over to Expedition Everest at the Animal Kingdom.
When the World Showcase opens go to Norway first since it has the best ride, the lines get really long later on.
Spaceship Earth has been remodeled and it's so much better! It's a lot of fun at the end when you get to pick what future you want to see!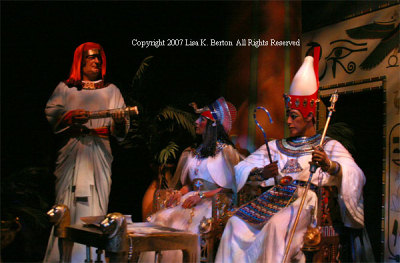 Now I am going to go rest before Grad Night ttyl!
href="http://www.allearsnet.com/blogs/guestblog/trip_reports/teens_trip_report/">Read my Entire Trip Blog!