We went to the Wilderness Lodge for breakfast. I highly recommend eating at Whispering Canyon! The food is good and the atmosphere is fun. I didn't have any strawberry jam so I asked the waiter for some and he yelled out to the restaurant if anyone had strawberry jam and they had to run and bring it to me.
Ah I always love Disney Hollywood Studios!
I highly recommend the Tower of Terror and The Rockin' Roller Coaster to any teen but don't waste your entire day riding those two rides over and over again! Trust me, I did it when I was younger. I rode the Rockin' Roller Coaster nine times in one day! The lines for those two get really long really fast so be sure to show up early and not wait until the middle of the day to get in line. Get fast passes if you can so you can jump lines later.
I am usually a big fan of the Great Movie Ride but it really depends on who the actors are, our Bugsy was a girl which totally ruined it for me.
I love High School Musical and the parade is pretty good. I enjoyed the first parade because it had more audience participation but the High School Musical 2 parade is still pretty good. It's fun to watch and the music will be stuck in your head all day!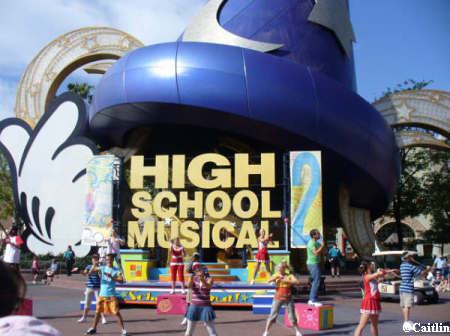 I am a huge fan of Mama Melrose's but if you aren't a big pasta fan you probably shouldn't go to it. I get the Spaghetti Fra Diavolo which is amazing! If you are a seafood fan you have to try it!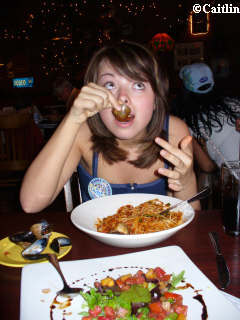 We went to Muppet Vision 3D and it was so deserted we got to sit wherever we wanted and didn't have to move all the way down to the end of the row! This is something you have to see at least once!
I rode Star Tours for the first time and if you are a Star Wars fan you should definitely ride it! After the ride one of the cast members we had been talking to gave my family a coupon for free ice cream since it was my birthday and my parents' anniversary.
I saw a lot of characters, Buzz and Woody arm wrestled over me and Mike and Sully were a lot of fun too.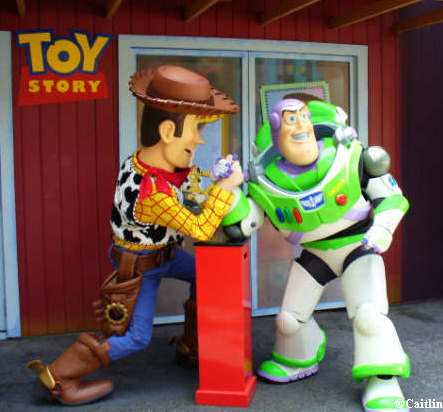 I absolutely loved the Block Party Bash parade you definitely have to see it! It is a lot of fun and the people in it are awesome! It is now my favorite parade at Disney World!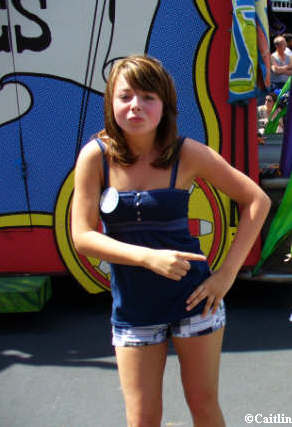 After Hollywood Studios we went to Fantasia Mini Golf. One recommendation is to keep your ball out of the water and if it goes in leave it there and get another one! My mom hit hers into the water and when she went to get it she dropped our camera in the water! Be careful around water!
I am also a bigger fan of the Winter Summerland course than I am of Fantasia.
Have a great day and I will ttyl!
href="http://www.allearsnet.com/blogs/guestblog/trip_reports/teens_trip_report/">Read my Entire Trip Blog!