Sometimes it's hard to finish a trip report once home, but here is the conclusion of my late October adventure to WDW.
In case you missed the earlier posts here are the links:
Heading to Walt Disney World
Magic Kindgom Friday Part 1
Magic Kingdom Friday Part 2
Segway Saturday Part 1
Segway Saturday Part 2
Despite a very late night at the Studios for the Tower of Terror 13K race, I had an early morning meeting. I met with Brian and John from Owners Locker at Boatrights, Port Orleans Riverside. These guys offer a great service for storing your "stuff" between trips to the world. Be sure to check them out.
Epcot Cast Member Patti and I had a nice chat as I entered the park through the International Gateway.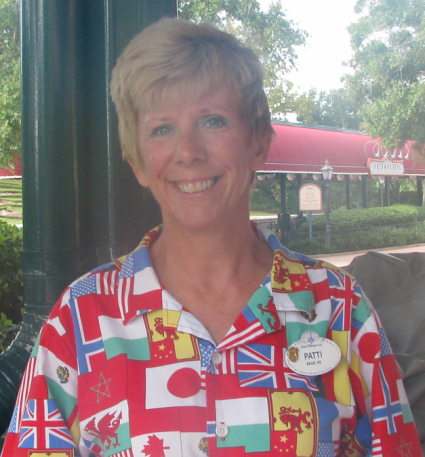 Once inside Epcot I met my friends from Japan, Masayo and Nozomi and AllEars team member Linda Mac. We had some fun at the Canada pavilion waiting for the O Canada movie to open.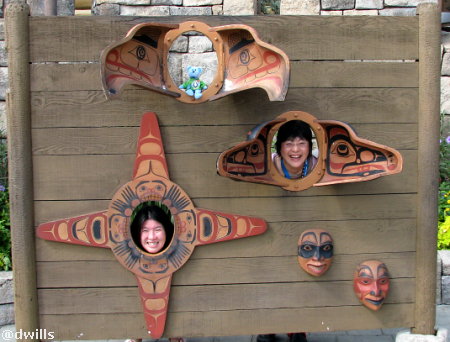 As we walked through the United Kingdom, we met All Ears fans! Always love meeting our readers!
One of the things I love best about Disney parks is the attention to detail. I never noticed that each of these have a different geometric pattern on them.
Masayo stops to sample the sushi at the Japan Food Booth.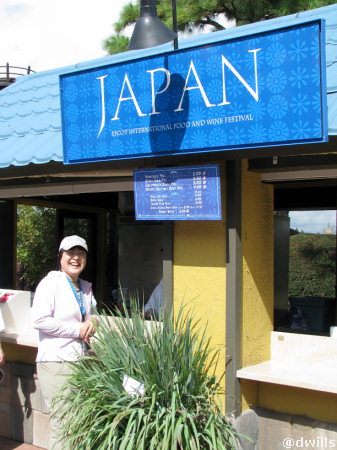 While in Japan, we enjoyed Miyuki's show of candy art. What a wonderful time! Miyuki spent a few moments with us after her show, it was very special. She also enjoyed speaking with Masayo and Nozomi who both are from Japan.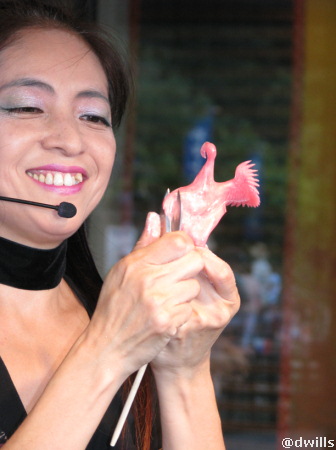 I left Epcot via the Boardwalk. A great deal of exterior work is occurring to the Inn side of the Boardwalk.
Upon arriving back at Port Orleans Riverside, I was surprised by the package on my door. I had left the "Privacy" sign up and housekeeping left me a bag with fresh towels and soaps. Nice touch.
A dinner at Artist Point with friends Steve, Vickie and Beci rounded out the weekend. Early Monday morning I was on a plane back to Maryland. Southwest Airlines is going full steam ahead to get their boarding areas redone. Starting November 8th, including some new ticket options.