Linda Mac did a great job with photos from the segway tour, so just head over to her blog for those.
Saturday evening was the Tower of Terror 13k party. I headed over to the Studios "early" as I had a 7:45 ADR at the Brown Derby. While walking around, we checked out the Osborne Holiday Lights preparations: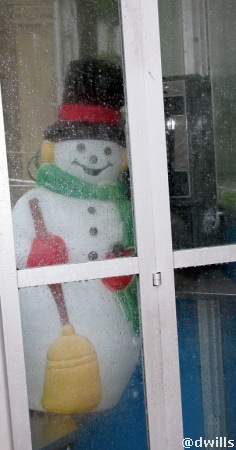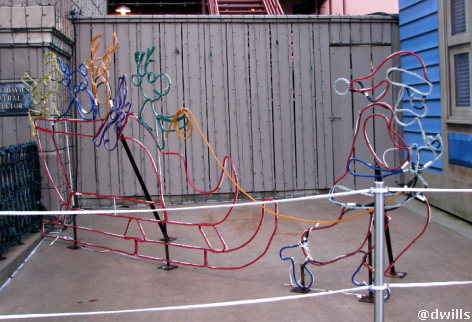 Dinner at the Brown Derby was great, Beci and I each had the Cobb Salad. Oh and that Pumpkin cheesecake is awesome !!!!
After dinner we wandered back toward the turnstyles and sat on a bench right near Sids while we waited for the race to begin. The park was almost empty and I got this photo of the hat.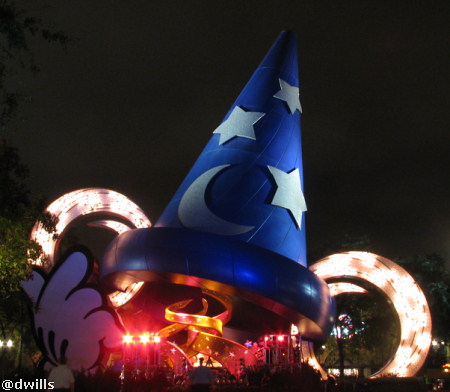 We chose to spend out time cheering on the runners and saw many friends!!! Front Row: Beci Mahnken and Masayo Kano. Back row, Mike Newell and Linda Mac.
Matt Hochberg interviews Masayo Kano for an upcoming WDWToday podcast!

Here's Blogger Mike Scopa: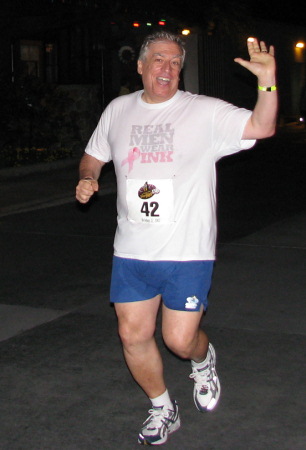 and All Ears Team Member and blogger Laura Gilbreath and husband Lee: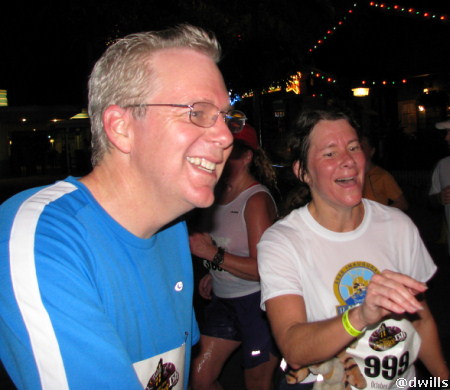 The race was over and everyone gathered near the Rock n Roller Coaster to see the great Tower of Terror medals all our friends had received.
I headed back to Riverside around midnight….and called it an evening!