Disney World's hotels have SO much to offer, but if you aren't staying at a particular one should you go to visit it anyway?
There are some Disney World hotels that have such amazing restaurants, stores, or other features that they are 100% worth a visit even if you aren't staying there. And with the Disney Skyliner offering easy access to certain hotels from nearby hotels, EPCOT, and Disney's Hollywood Studios, getting to some of these spots is even easier than you think! So now let's take a close look at Disney's Riviera Resort and why you might want to take a Skyliner trip there even if you DON'T have a room booked there!
Disney's Riviera Resort has some seriously EXPENSIVE rooms, so it might be far outside of your budget in terms of booking a stay. But that does NOT mean you have to miss out on all of the fun that this hotel has to offer! Here are 6 reasons why you should get on the Skyliner and float on over to the Riviera even if you aren't resting your head here at night.
1 — Character Breakfast
Let's start with one major thing that could draw you to the Riviera — an adorable character breakfast with Mickey and friends at Topolino's Terrace — Flavors of the Riviera! There are a few great things about this character breakfast.
First, it's in a hotel (not a park), so there's no park ticket required. Second, the meal here is NOT a buffet. It features some shared pastries along with your choice of entree. That can make eating here a little bit more relaxed than the hecticness of having to handle little kiddos AND an entire buffet station.
The food here is also delicious and high-quality! The pastry options are varied, light, and airy (so you won't fill up too much). And we have seriously enjoyed the Wood-fired Steak and Quiche Gruyere here. But there are plenty of other options to pick from including Smoked Salmon, Sour Cream Waffle, and Avocado Toast — a.k.a. not your regular eggs and bacon (in a good way).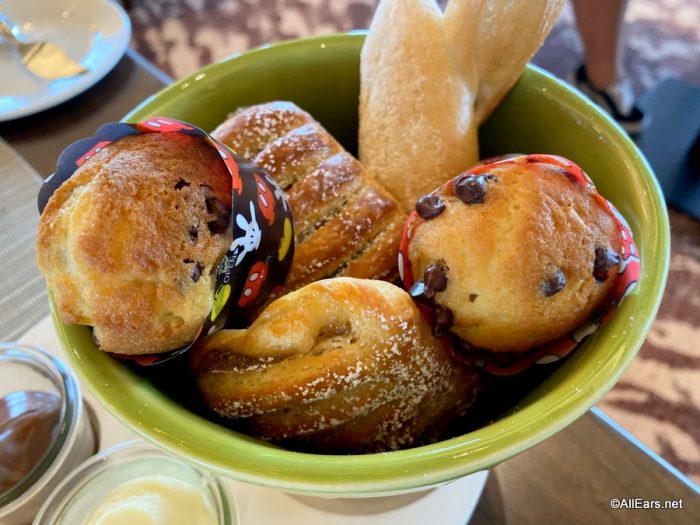 The characters here are also dressed in unique outfits — each themed to a different kind of artist — so you aren't seeing Mickey in a look you'll find everywhere else.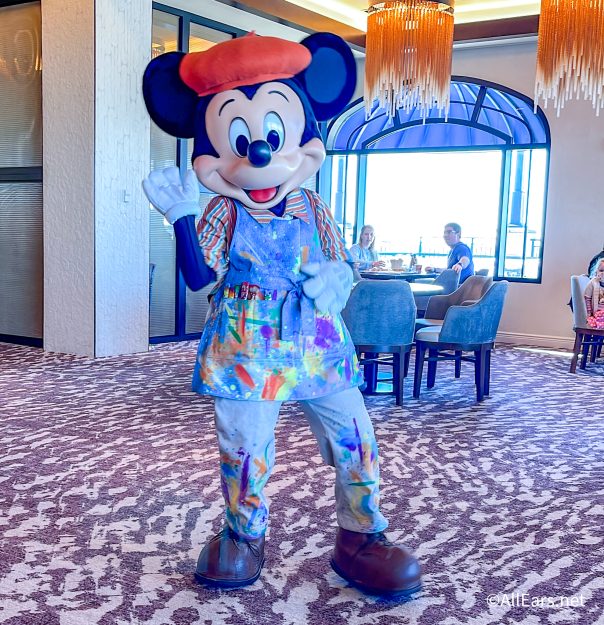 The meal here can be pricey ($45 per adult and $29 per child) but it can be worth it given the atmosphere, character outfits/interactions, and meal quality.
2 — AMAZING Pasta and Fireworks Views
But wait…a great character breakfast isn't the only thing Topolino's Terrace has to offer! This is also a fantastic spot to grab dinner. One of the big reasons for that is the views you can get from the restaurant. Time things right and you'll get a spectacular chance to watch the EPCOT fireworks.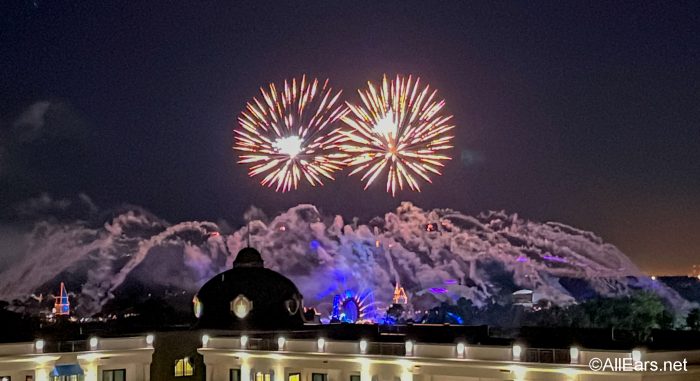 But aside from the epic views, some of the food here at dinner is the type of stuff you'll DREAM about long after your trip is over. In the past, some of the hand-made pasta we've had here has truly blown us away.
The Olives Marinées are the kind of snack you could easily eat a whole bunch of throughout the night for a delightful experience. The Ricotta is another winner, the Filet Mignon is excellent, and the Rigatoni is fantastic.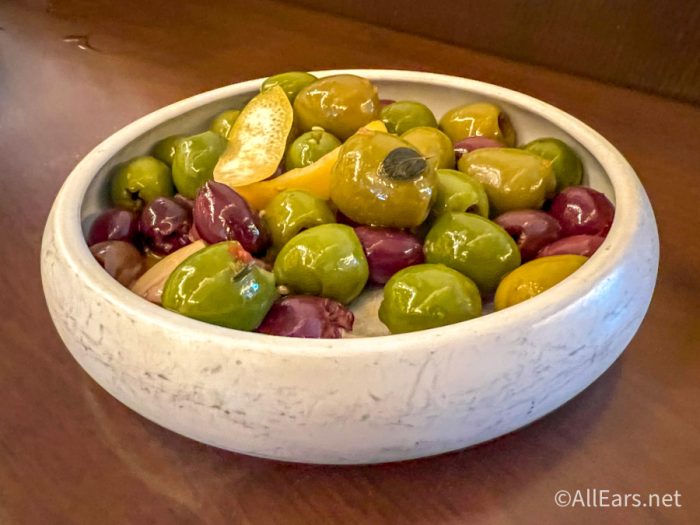 This is a signature restaurant, so you can expect the cost of your meal to be high, but it is one of those spots that might just become a must-visit for you!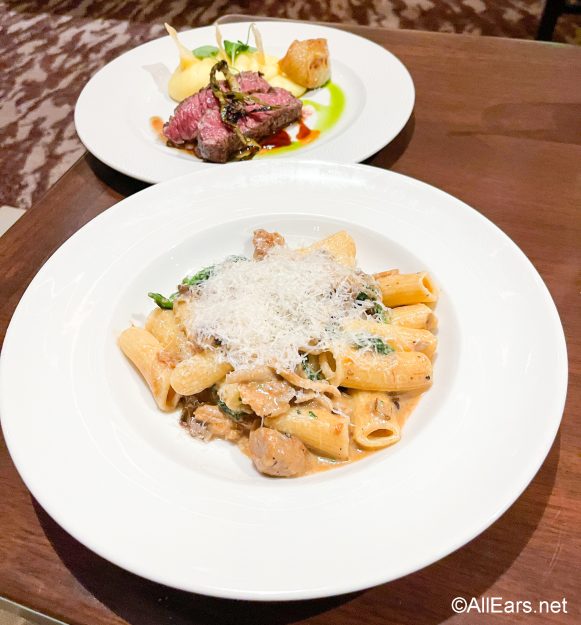 PRO TIP: If you want to try to experience some of what Topolino's Terrace has to offer without a full reservation, stop by the bar. It is first-come, first-served but you can order from the WHOLE menu while there!
3 — Picture-Perfect Snacks
If it's a snack you're after, stop by Le Petit Cafe for some seriously Instagrammable eats and a nice coffee too.
This spot serves up specialty coffee drinks, teas, and pastries. Plus, in the evening you can stop by for some wine, specialty cocktails, and horse d'oeurves. It's the best of both worlds!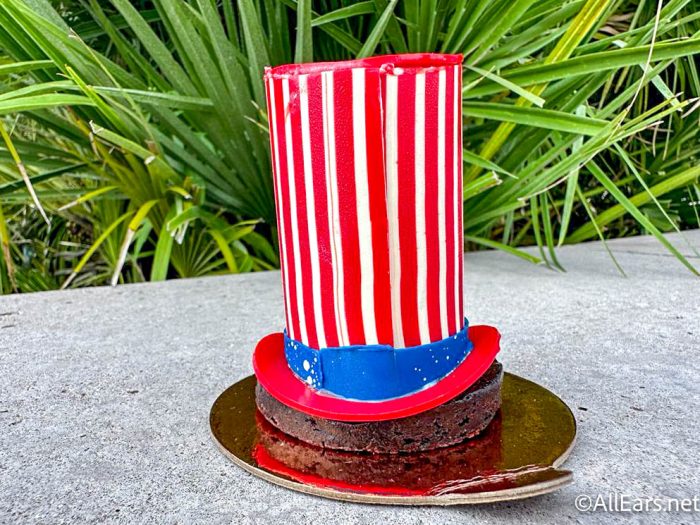 Be on the lookout for seasonal snacks here. Some of the ones they offer can be really elaborate in terms of their design and/or especially delicious.
4 — Upscale Quick Service/Fast Eats
What if you want a meal but would rather it be on the quicker side? Primo Piatto is one spot to consider because it really takes Quick Service eats to another level. The restaurant features far more elevated and unique eats than what you'd normally expect from a Quick Service restaurant at a hotel.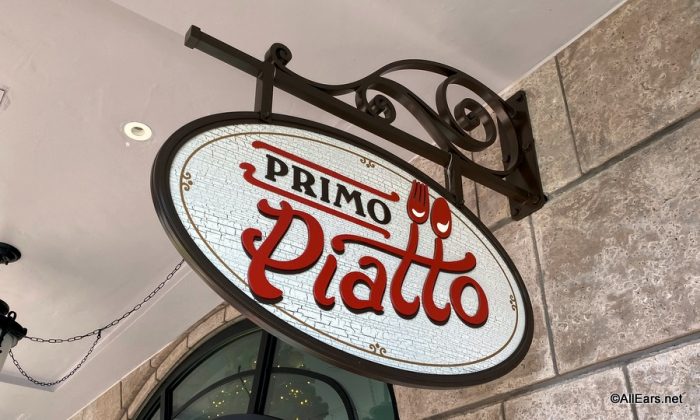 Some of the breakfast options include a Croque Madame and Blueberry-Lemon Pancakes.
While at lunch/dinner, you'll find things like hearth-baked pizzas, a Croque Monsieur, and a Tuna Niçoise Salad.
So if you want to just get a quick meal but still want tasty and more unique eats than chicken tenders and a burger, stop by Primo Piatto!
If you would rather opt for a more lounge-type atmosphere, visit Bar Riva. This might be the hotel's "pool bar" but it is FAR more than that.
It has some more unique eats like Salmon with Orzo, Mushroom Arancini, Baked Brie, and a Burrata Salad. Again, this is NOT what you might have expected to find at a Disney hotel, but that's a great thing!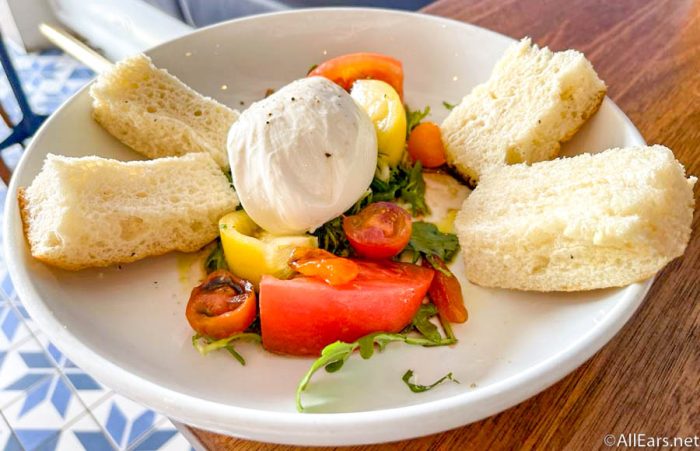 There are some seriously flavorful and stellar options on the menu here, so consider making a trip out to the Riviera to see what it's all about (don't settle for nachos and fries elsewhere!).
5 — Soak in the Atmosphere
Another great reason to visit the Riviera is simply to soak in the atmosphere. The hotel itself is beautiful, especially when it comes to its carefully manicured outdoor areas.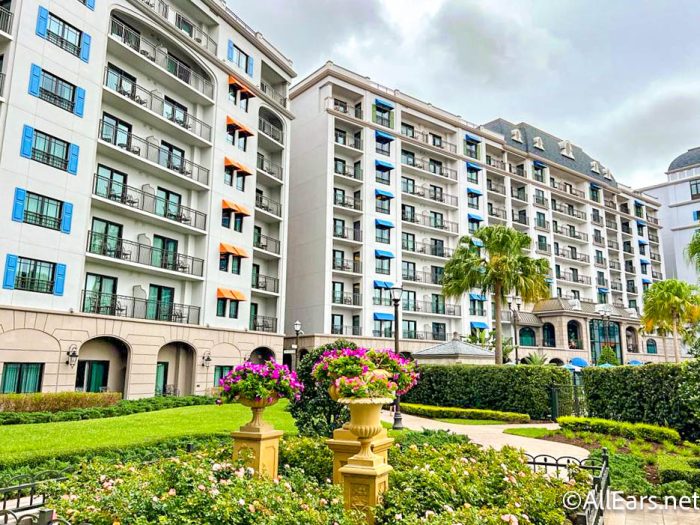 You could spend a good portion of the day just walking around the hotel and taking in the sights. You might even stumble upon some of the more unique outdoor activities here, like lawn chess!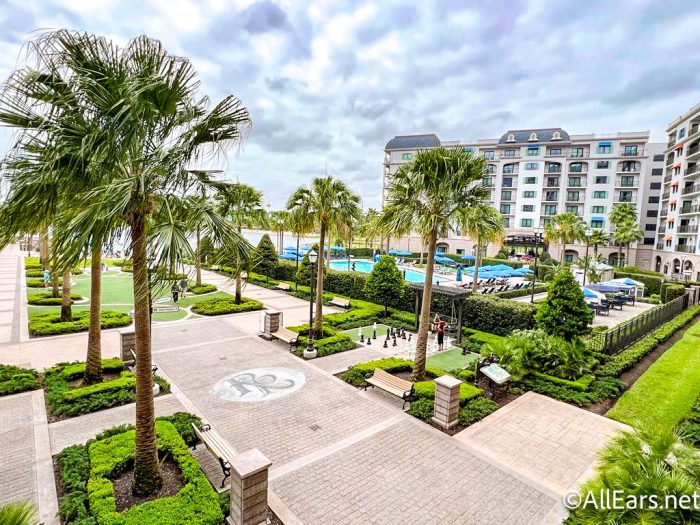 Be sure to stop by the hotel's gift shop too — La Boutique — where you'll find unique hotel-specific merchandise that you really can't get elsewhere.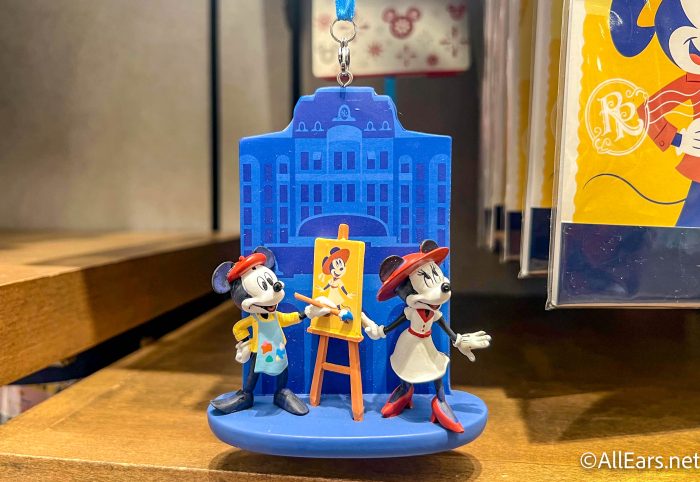 One of the big highlights at the hotel though, is the mosaic work you'll find! In a walkway tunnel at the hotel, you'll find a gorgeous mosaic piece themed to Tangled.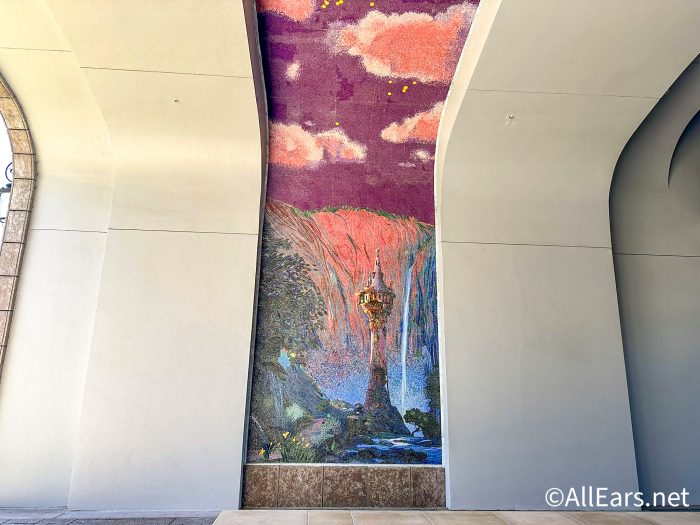 It goes over and across part of the ceiling and is absolutely stunning.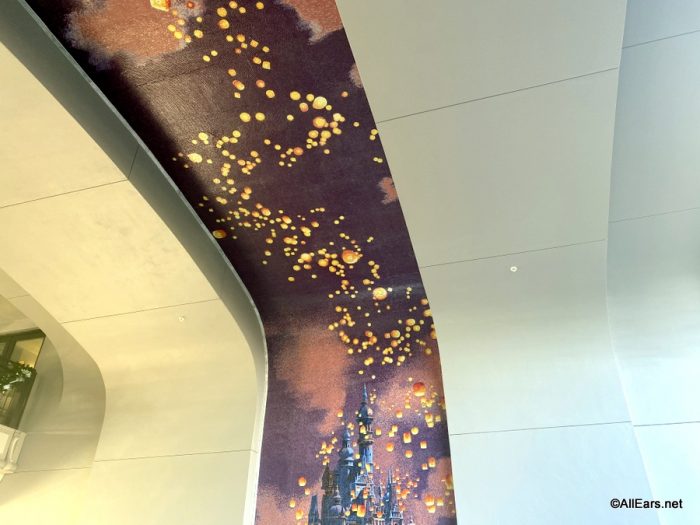 There's a mosaic themed to Peter Pan that you'll want to look for as well.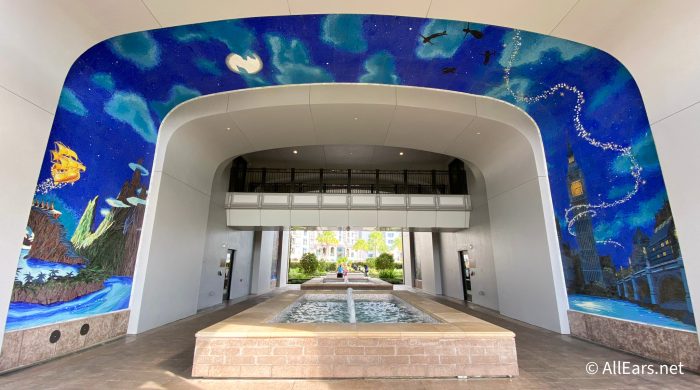 These are a must-see when at the resort and might even be a good enough reason on their own (or combined with the other things on this list) to stop by!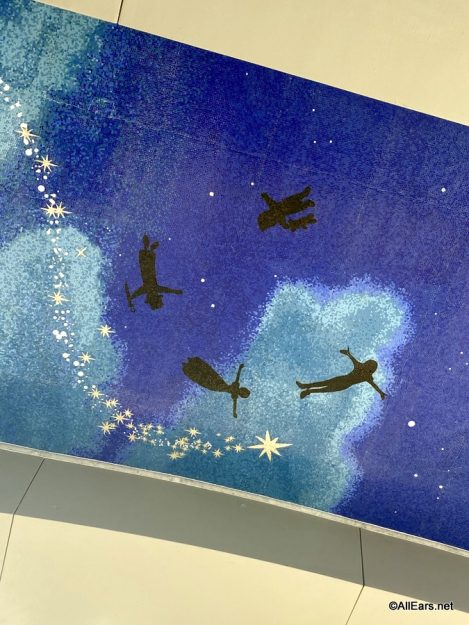 6 — Hidden Details
Finally, if you're a fan of Disney history, Voyageurs' Lounge might draw you to the Riviera!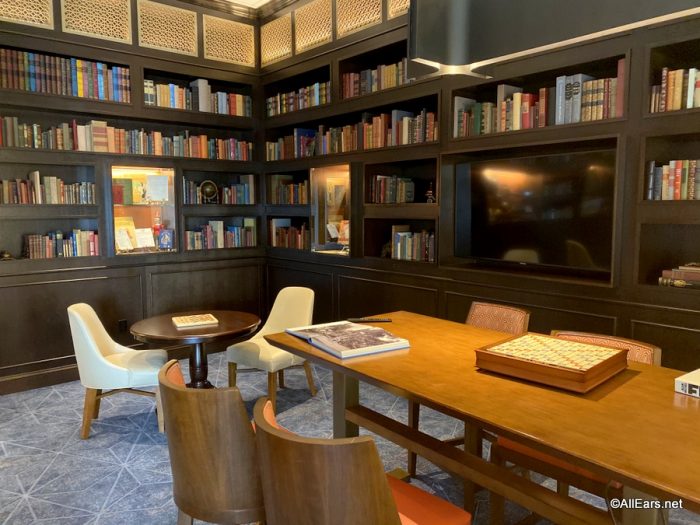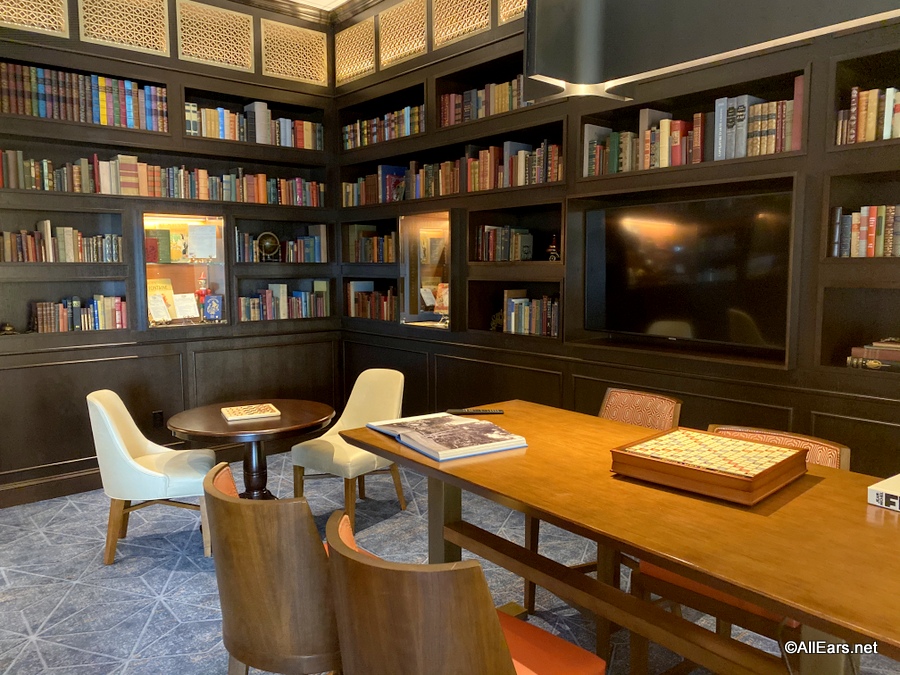 This is a library-inspired lounge that is packed with artifacts history buffs won't want to miss.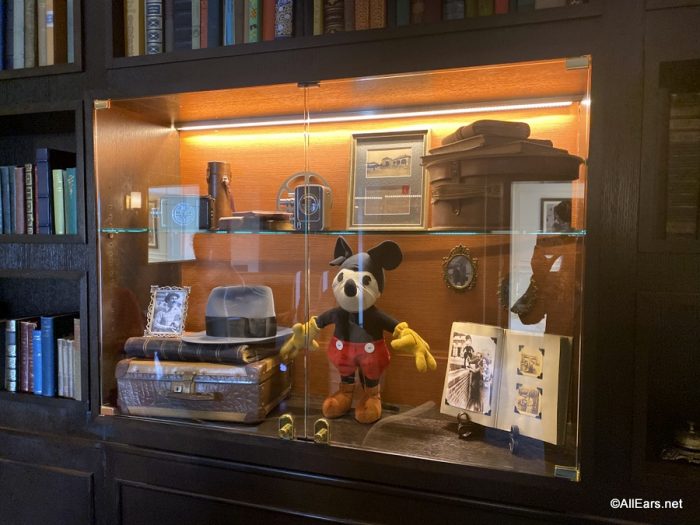 There are even displays featuring reproductions of items from the Walt Disney Archives and other photos and collections to admire.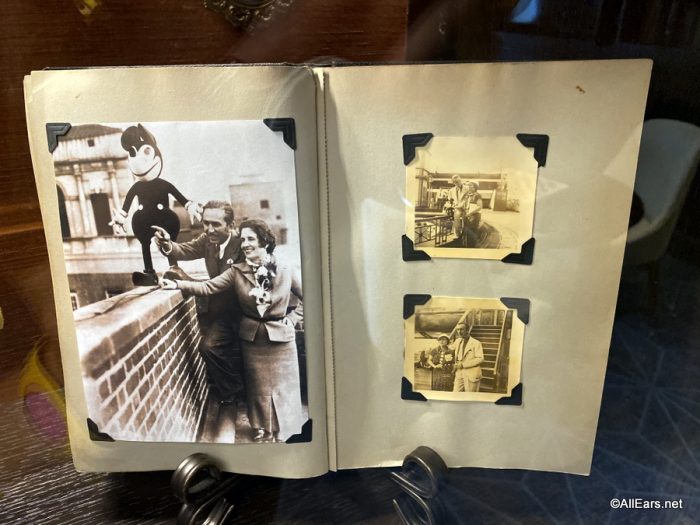 The decor celebrates storytelling and Walt's love of travel. It's sort of like a tiny museum to search through.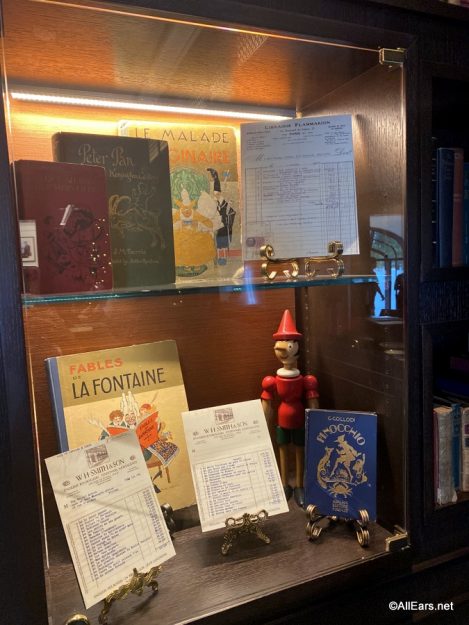 Those are just 6 of the reasons why you might want to visit the Riviera even if you're not staying there. For more Disney hotel tips and tricks, click here to see 9 things you'll regret not bringing to your Disney World hotel pool. And stay tuned for more news!
Do you like to visit the Riviera Resort? Tell us your favorite thing to do there in the comments!