We've got some exciting Disneyland news!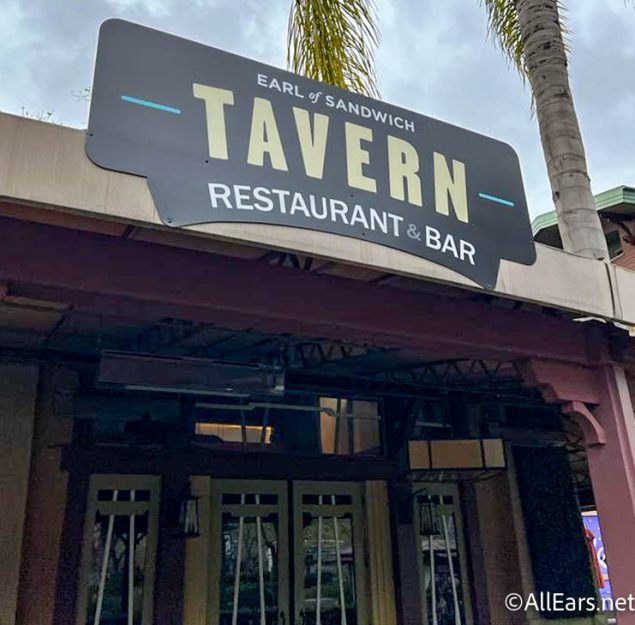 Downtown Disney is going through a huge makeover right now with several restaurants getting updates. We recently learned about the new sit down Earl of Sandwich restaurant called Earl of Sandwich Tavern, and we just went to check out the restaurant for ourselves!
Menu
There are lots of great eats at this new spot. You can select to grab some starters, soups, salads, sandwiches, entrées, sides, desserts, and beverages, and there's a small kids' menu too!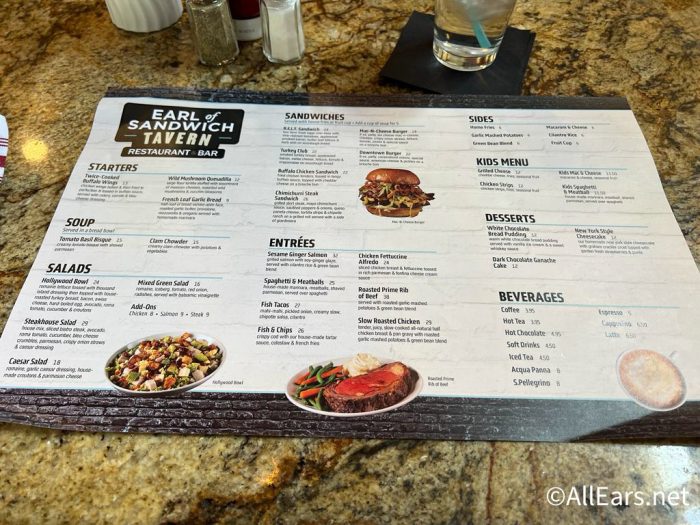 We really like the layout of this menu and how simple it was to read.
We set our sights on what we wanted to eat though and dove right in!
Food
For starters, we grabbed the Fish Tacos for $27! This is mahi-mahi with pickled onions, creamy coleslaw, chipotle salsa, and cilantro.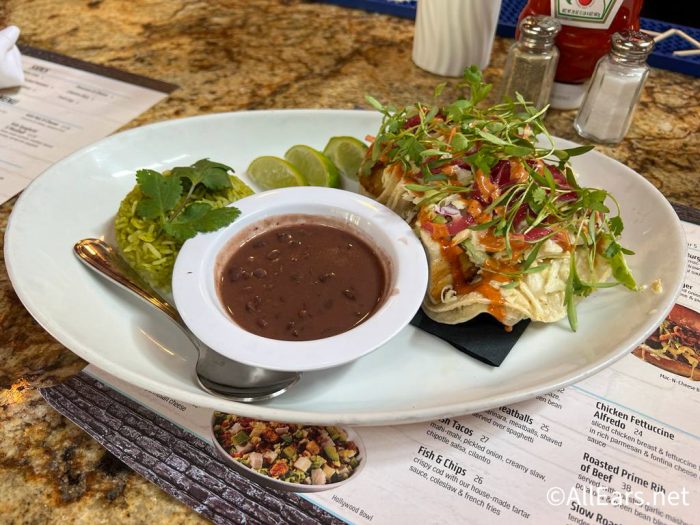 We really loved the way this was plated, and it looked absolutely delicious.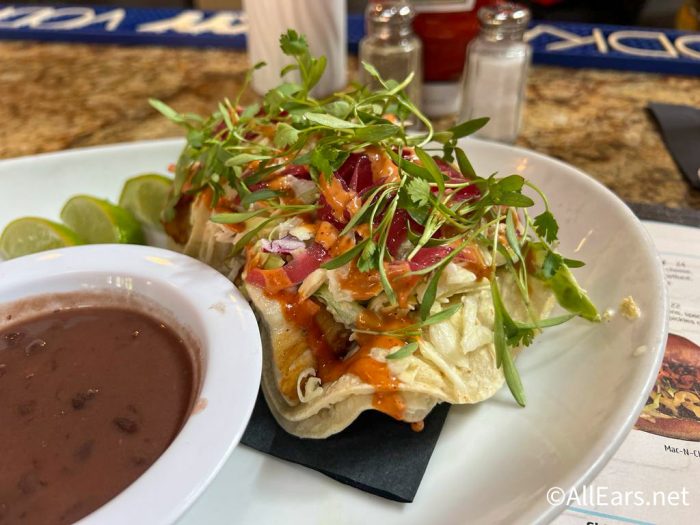 Then we decided to grab the Mac-N-Cheese Burger for $24 as well!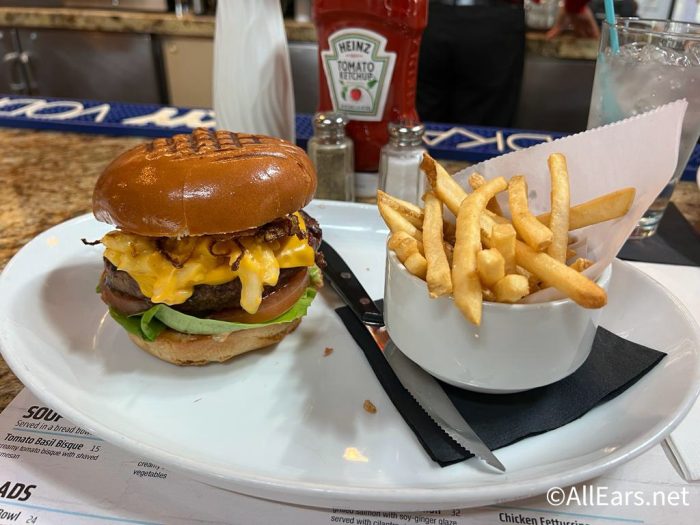 This is an 8 oz. patty with six-cheese mac-n-cheese with cheddar, onion straws, lettuce, tomato, pickle, and a special sauce on a brioche bun.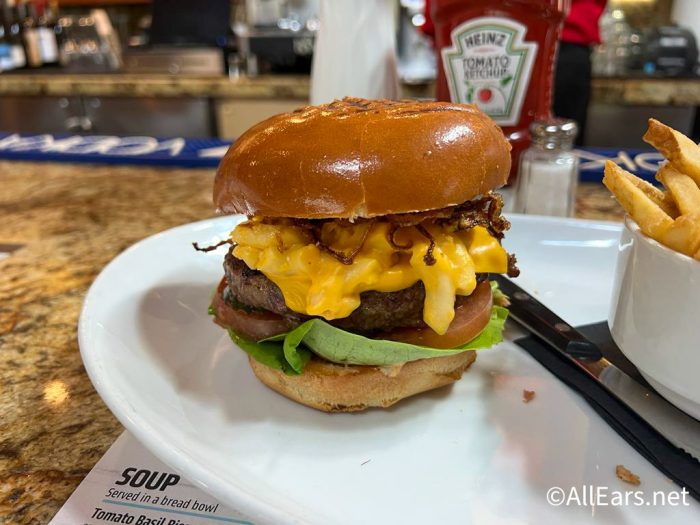 It also comes with fries, making this a VERY filling meal!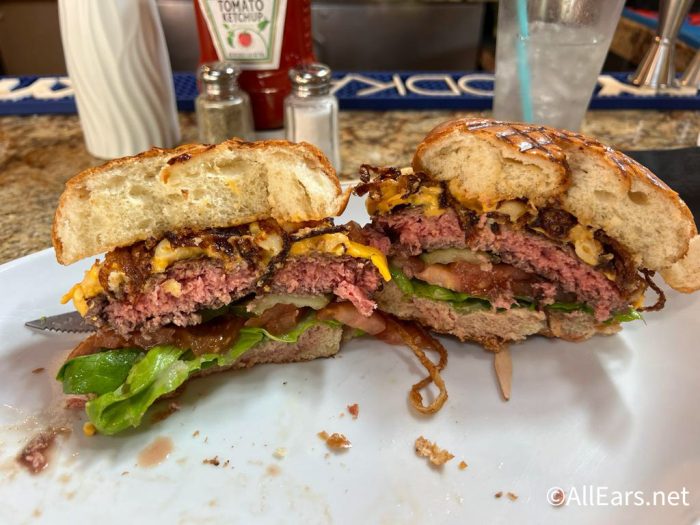 And for dessert, we got the White Chocolate Bread Pudding for $12! This is warm white chocolate bread pudding served with vanilla ice cream and a sweet whiskey sauce.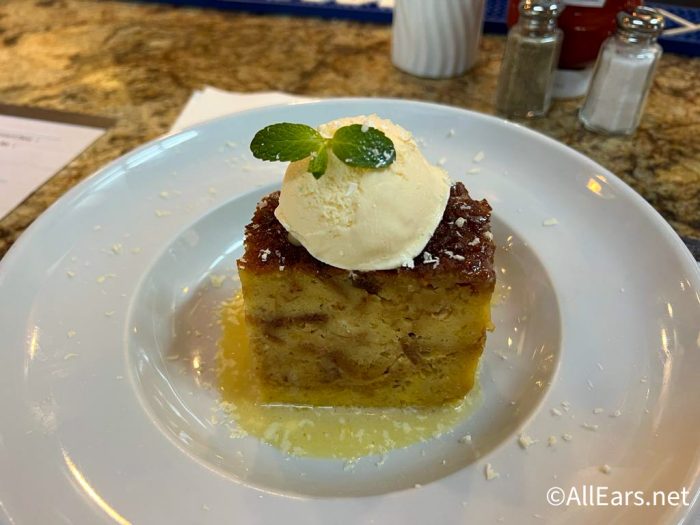 And that was our first taste of the Earl of Sandwich Tavern in Downtown Disney. In other Disneyland news, we saw a few menu changes happen recently. We keep an eye out for all the latest Disney news. So stay tuned to AllEars!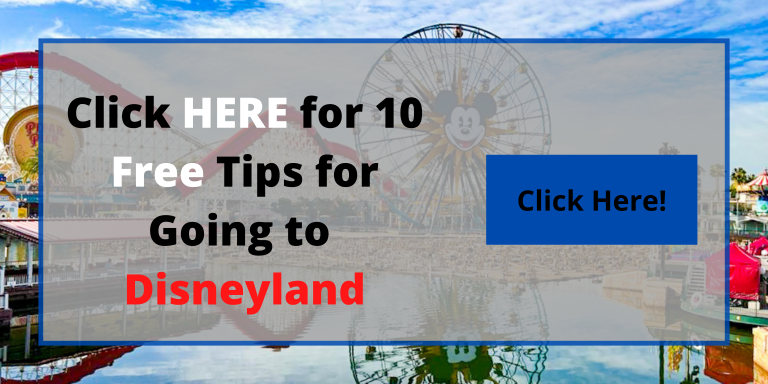 What would you grab at this restaurant? Tell us in the comments below!