The kids' meal situation in Disney World has improved significantly in recent years!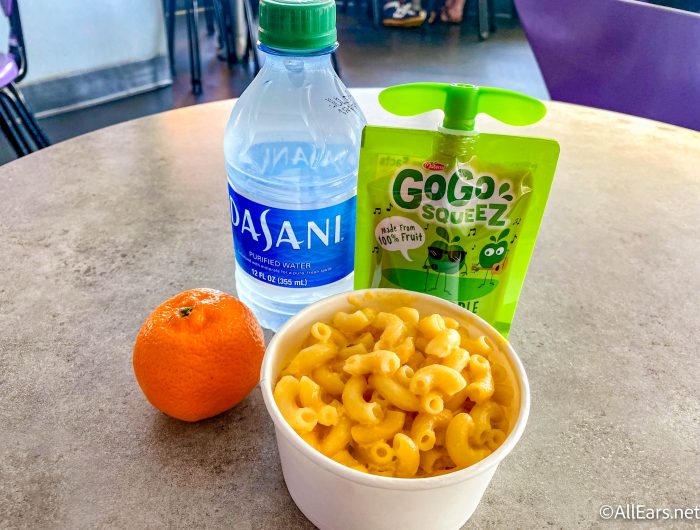 While several years ago, your kids might have been limited on their options during a trip to the parks, now they'll be able to order everything from Cheeseburger Pods to Uncrustables. But recently, Disney changed up the kids' meal at an Animal Kingdom restaurant…and it might be a controversial change!
At Restaurantosaurus, kids' meals previously came with your choice of three sides. But now, Disney has removed the third side in favor of giving out a dinosaur book with every meal. It's called "So Cool! Dinos" from National Geographic Kids.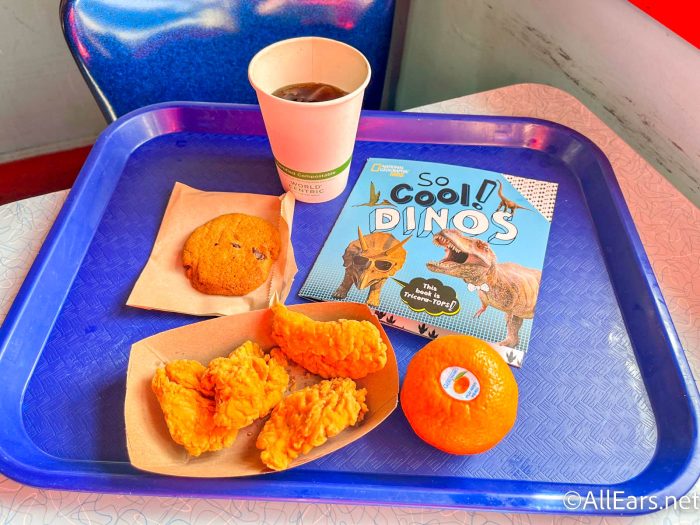 With each meal, whether you choose the chicken nuggets, the cheeseburger, or the Impossible burger, you'll still get to choose two sides (out of five different choices) and a beverage, but the book will be added to your tray when you pick up at the counter.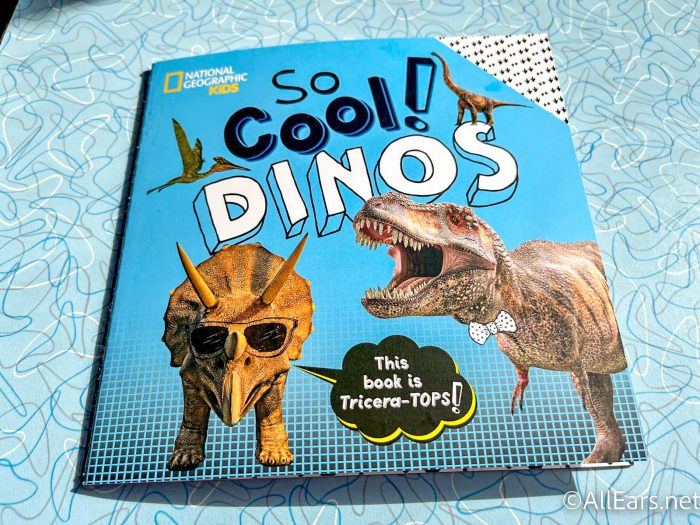 It's actually a pretty cute book with fun facts about dinos and their lifestyle, and it fits in with the theme really well. However, it might diminish the value of the meal for some, especially if you're ordering multiple kids' meals or returning to the restaurant frequently (there's only one book option at this time). And to add to that fact — Restaurantosaurus has some of the most expensive kids' meals in the park. You could go to Satu'li Canteen and get a bowl or the aforementioned Cheeseburger Pods for cheaper.
So what do you think of this change? You might be able to get more value out of your meal by hitting up the toppings and sauces bar at Restaurantosaurus (they have self-serve ranch dressing!), but ultimately you're down a side. Is it worth it? Tell us in the comments!
And stay tuned to AllEars for more Disney World food news and advice about the best places to eat during your trip. We've got a lot of experience!
What do you think of this change at Restaurantosaurus? Tell us in the comments!