It may seem like everything has reopened in Disney World, but that's not the case!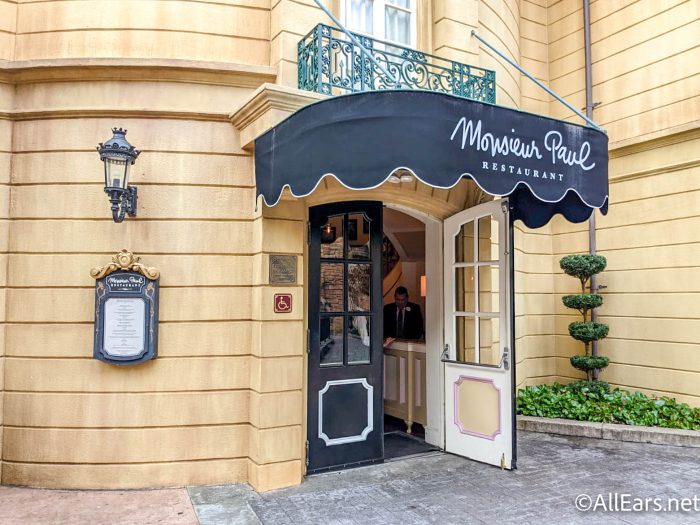 We're still waiting for things like Fantasmic! to come back (don't worry, it'll be back in November!) and several restaurants remain closed. But today, the closure list got shorter because Monsieur Paul has officially reopened in EPCOT!
If you are unfamiliar with Monsieur Paul, it is an upscale restaurant in the France pavilion in EPCOT. The restaurant has been used as extra seating for Chefs de France in the past, but it has officially been closed since 2020. We visited on its reopening day — October 18th — and here's what it's like!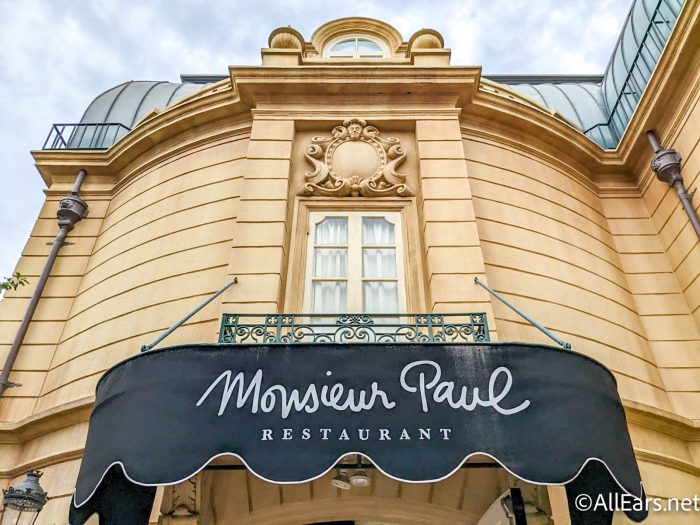 Before you enter the restaurant, you'll see some menu details outside. You can see full menu information by clicking our post here.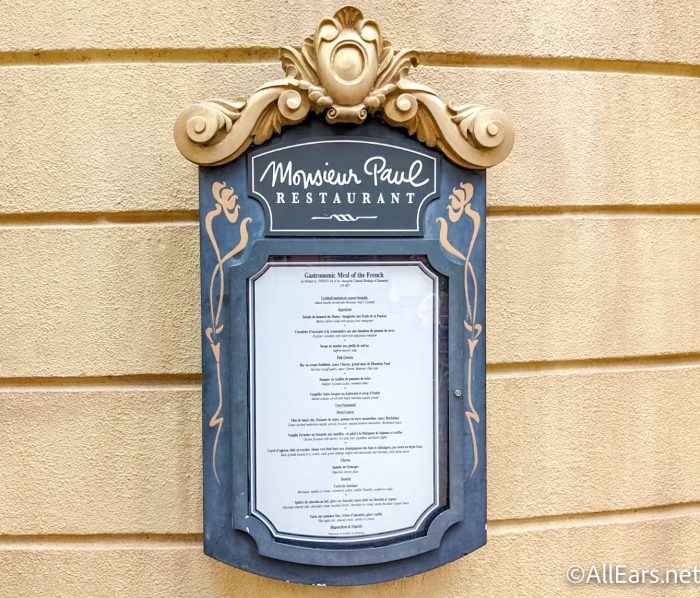 There is an updated menu and new pricing for the restaurant. A la carte items are gone and there is only a prix fixe option for $195 per person. It's called the Gastronomic Meal of the French.
Once we stepped inside, we got a little peek out of one of the windows and over to the World Showcase lagoon.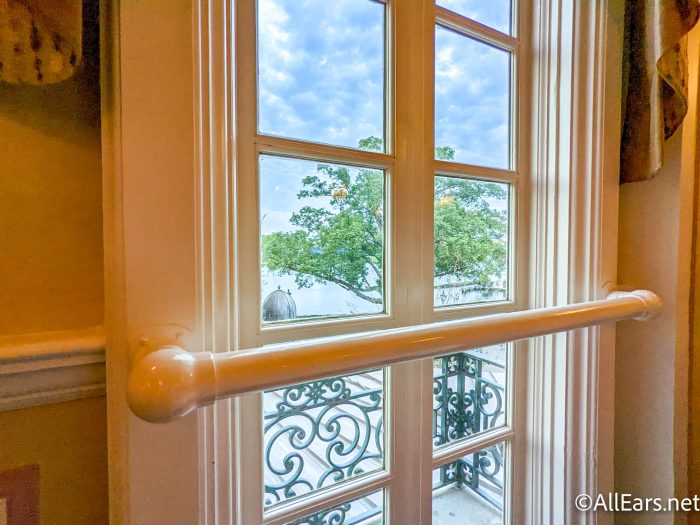 The inside of this restaurant feels upscale yet cozy with its colorful carpet, warm lighting, and white tablecloths.
There are a variety of tables available — some with partial booth seating and some with more regular chairs.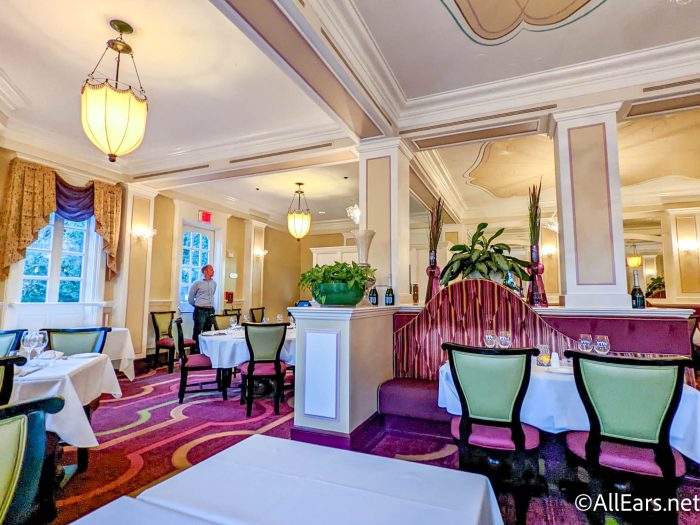 When we sat down at our table, we were met by a nicely folded napkin, our silverware, and the menu.
Here's a look inside the menu at some of the courses.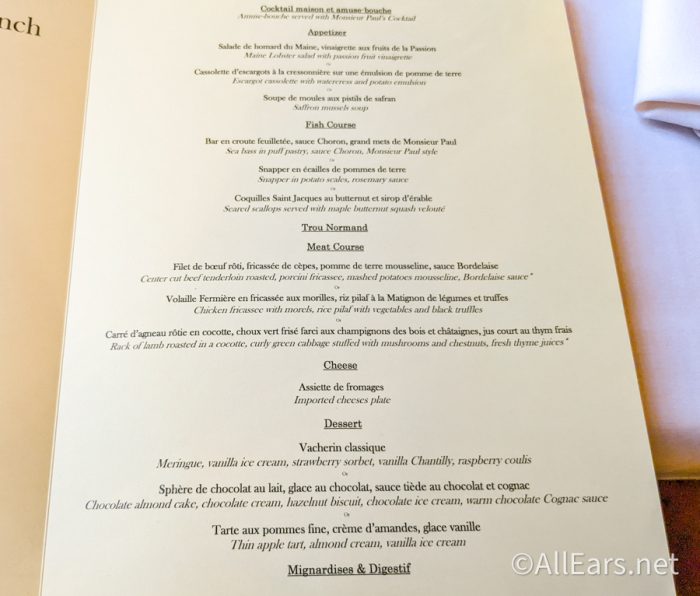 And more details about the "Gastronomic Meal of the French."
This isn't a full review, but we'll share a little preview of some of the items we ate during our experience here. We got to enjoy a Virgin Cosmo Mocktail…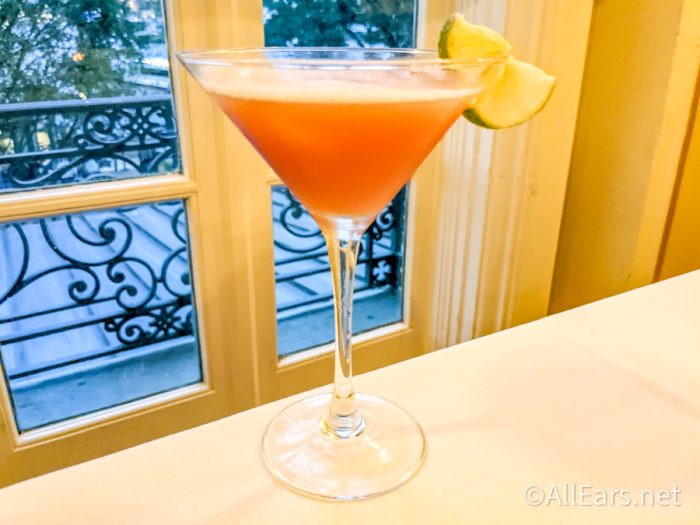 …amuse-bouche with 2 pastries…
…Parmesean bread…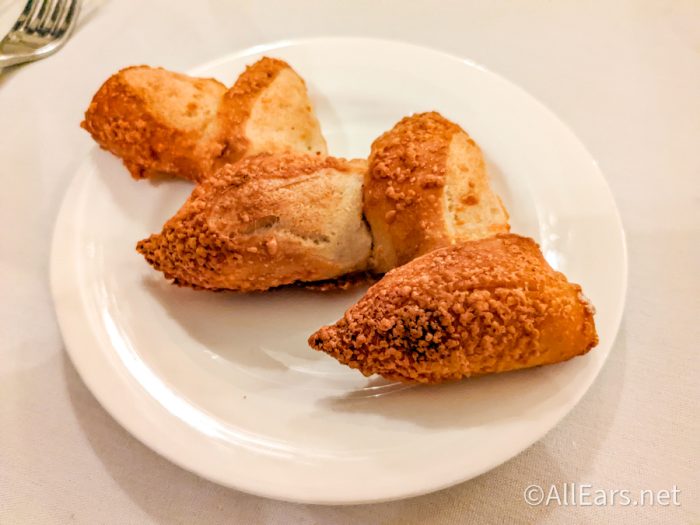 …butternut squash soup…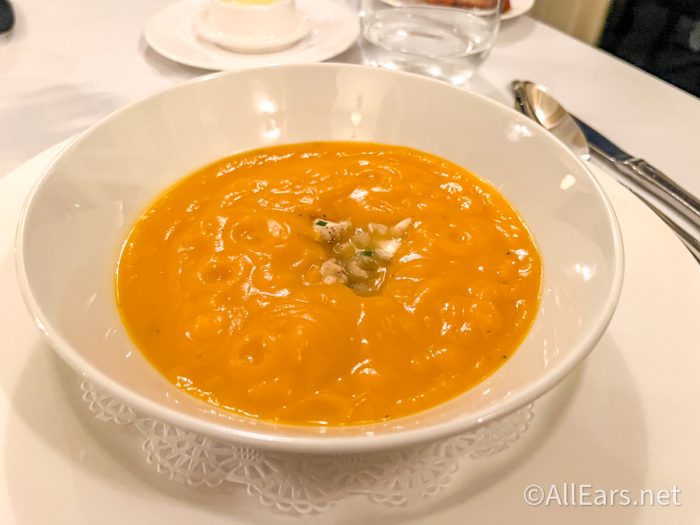 …escargot…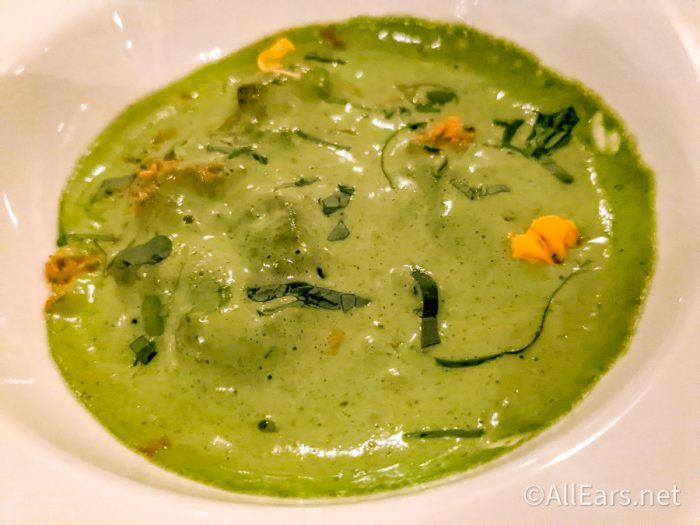 …tapenade…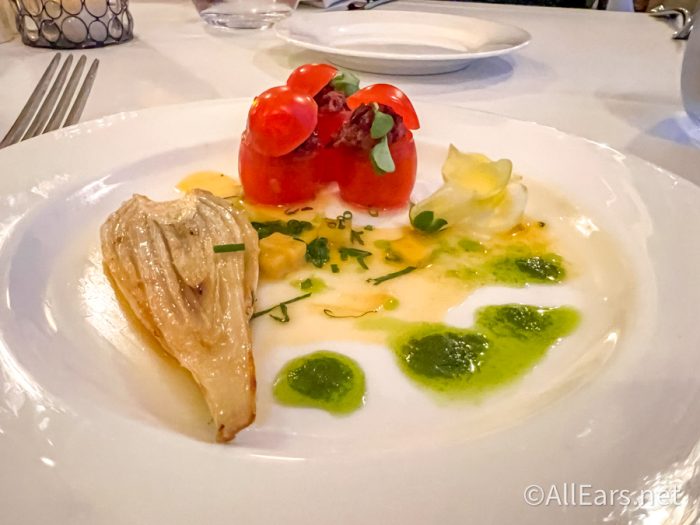 …scallops…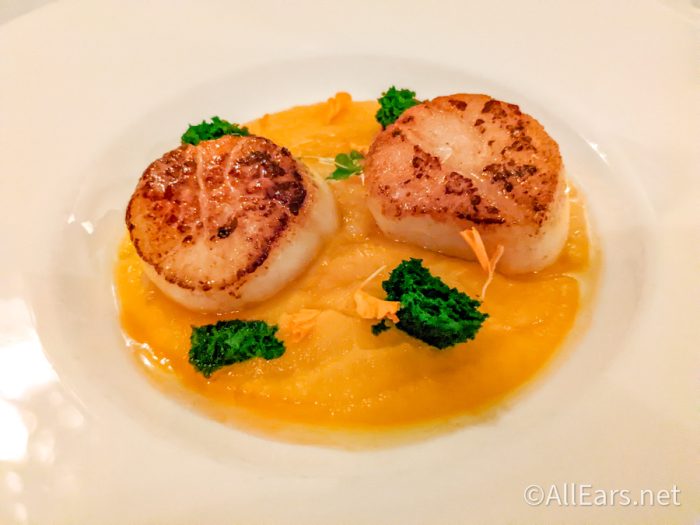 …and SO much more!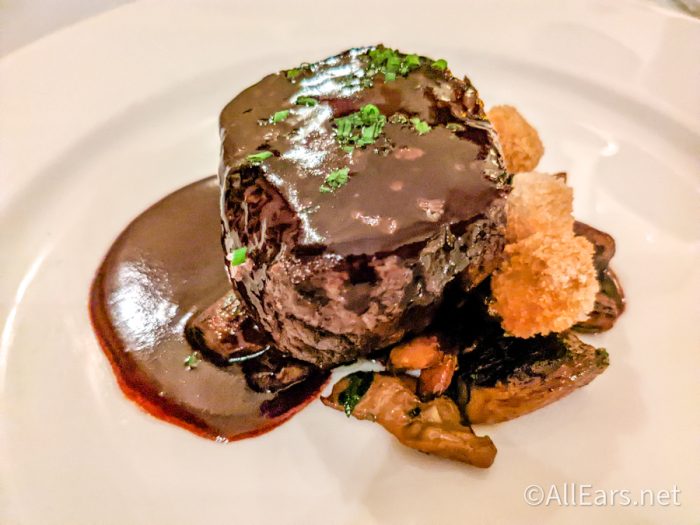 That's just a small sample of the dishes we got to try!
Thinking about dining at Monsieur Paul? Be on the lookout for a review video from us soon. In the meantime, you can read other AllEars reader reviews below!
Stay tuned to AllEars for more Disney World news!
Have you ever dined at Monsieur Paul? Do you think it's worth it? Let us know in the comments!