EPCOT is going through quite the transformation right now.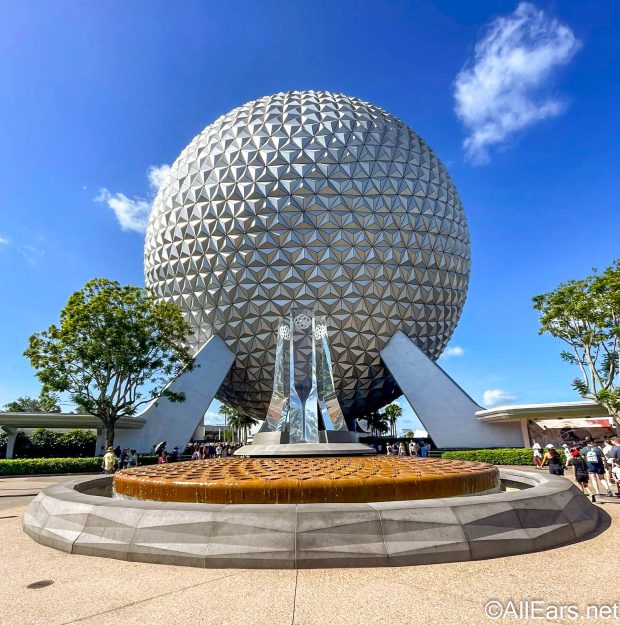 We've seen the park launch new exciting offerings like Guardians of the Galaxy: Cosmic Rewind and MagicBand+ (which can even interact with EPCOT's Harmonious). And, speaking of, we received a new guest survey asking about these recent changes to the park.
Disney sends out guest surveys quite frequently to gauge how guests feel about certain services and offerings. Previously, we've seen them ask us about our shopping and eating choices in EPCOT. But today, they were asking us about MagicBand+ and Guardians of the Galaxy: Cosmic Rewind.
As far as Guardians of the Galaxy: Cosmic Rewind goes, we were asked a bunch of questions, like if we would still choose to ride the attraction if Lightning Lane access was fully booked or unavailable.
We were asked for our queue preference. If we prefer "traditional standby" queues, we were advised that we may have to wait 2+ hours and that the majority of the line may be outdoors. If we chose "virtual queue," we had to acknowledge that we would have to join "boarding groups" via the My Disney Experience app, and that we may not be able to secure a spot or time that works for us.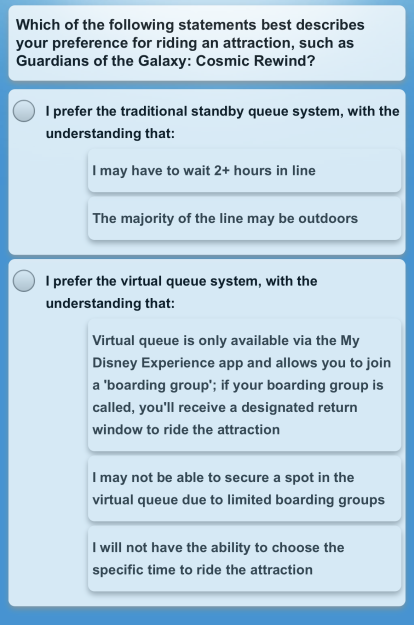 We then shared our experience in line, with the ability to identify if the ride stopped operating, and what we chose to do if it did.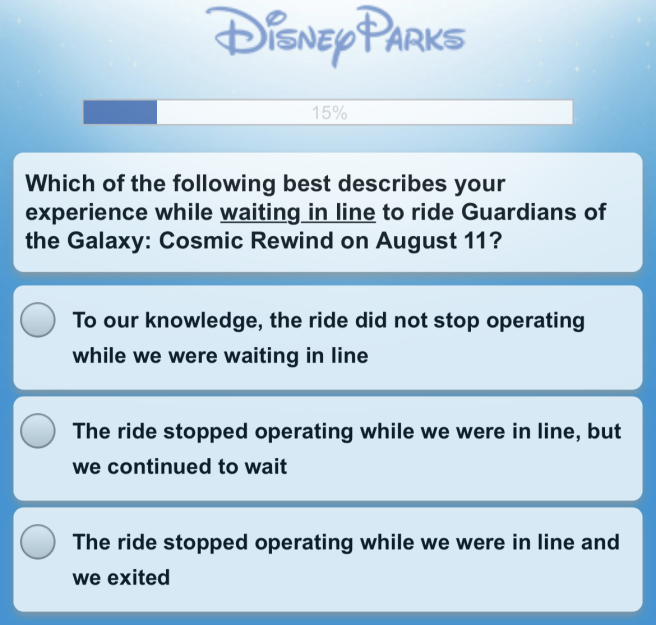 We had a chance to share if we rode the attraction more than once during our visit as well.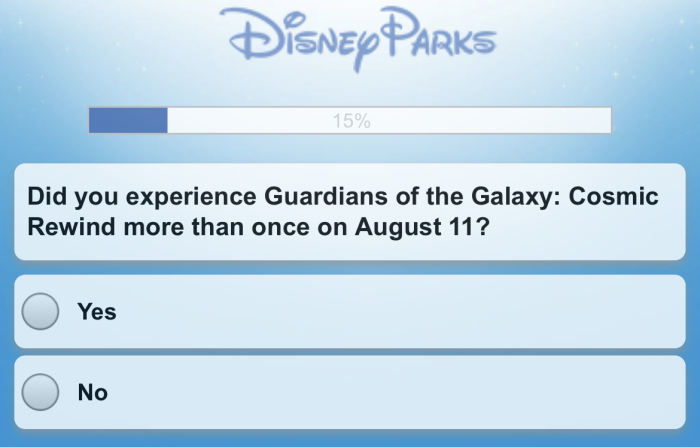 And then, we were asked how our riding experience was, with the ability to identify any issues that may have occurred on the attraction.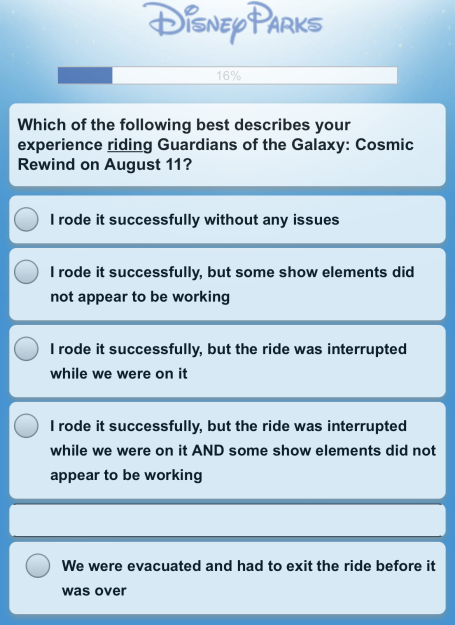 Then, we were asked about our use of services during our trip, which included MagicBand, MagicBand+, and MagicMobile.
We were asked if we were aware of MagicBand+ before taking the survey.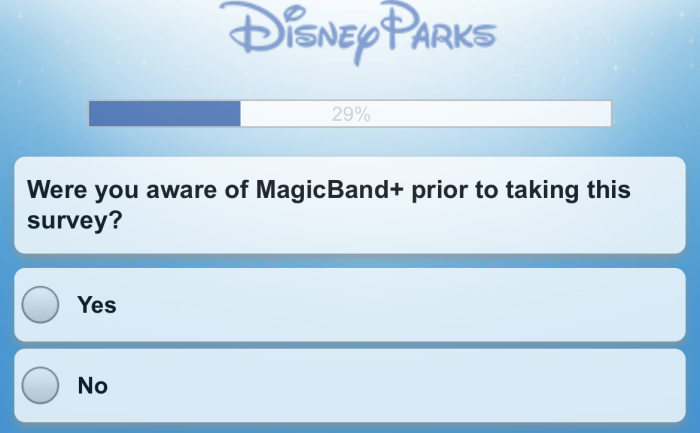 And then they described MagicBand+, and asked us how likely we are to purchase MagicBand+ in the future.
And that's what we were asked about in this EPCOT survey! For a look into what other surveys look like, check out one we received earlier this year. Or for more information about the changes coming to EPCOT, check out this post. 
And, as always, stay tuned to AllEars for the latest Disney news.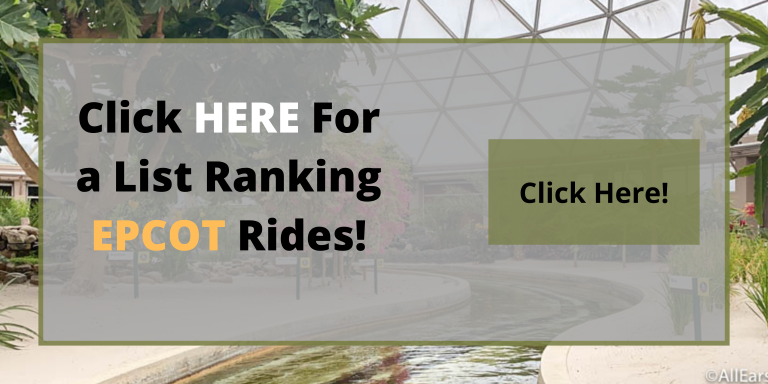 What do you think about the queue system for Guardians of the Galaxy: Cosmic Rewind? Let us know in the comments!