What's an iconic Disney snack that you HAVE to get when you're at Disney?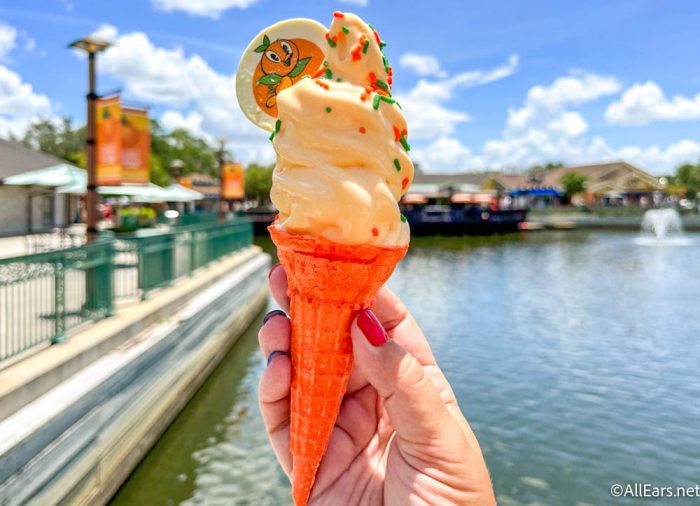 For many people, DOLE Whips are that snack. You can find them in Magic Kingdom, Disney Springs, EPCOT, and in many other places around Disney World. If you're looking to make yourself some Pinapple DOLE Whip at home to beat the heat, try out this Disney recipe!
Let's start with the ingredients.
Ingredients
1/2-3/4 cup pineapple juice, divided
2 cups frozen pineapple chunks
1 cup dairy-free vanilla ice cream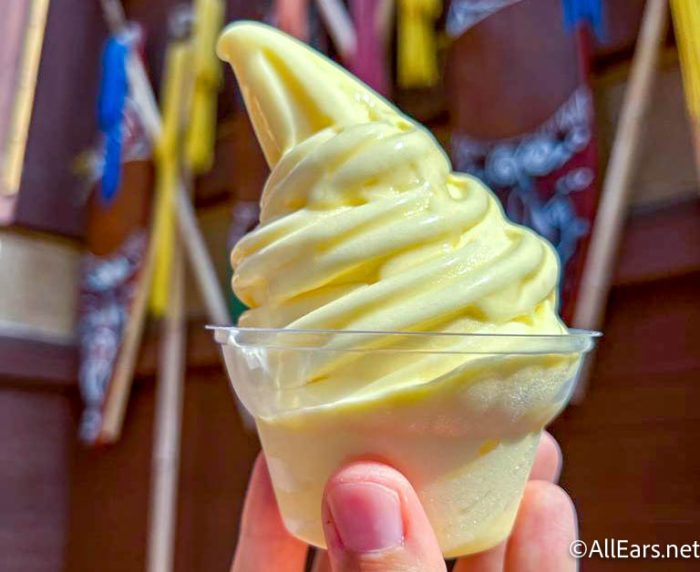 Directions
Place your 1/2 cup pineapple juice, frozen pineapple, and dairy-free vanilla ice cream in a blender and blend until smooth, making sure not to over-blend. If the mixture is too thick, add two tablespoons of pineapple juice at a time. Scoop into bowls and serve immediately.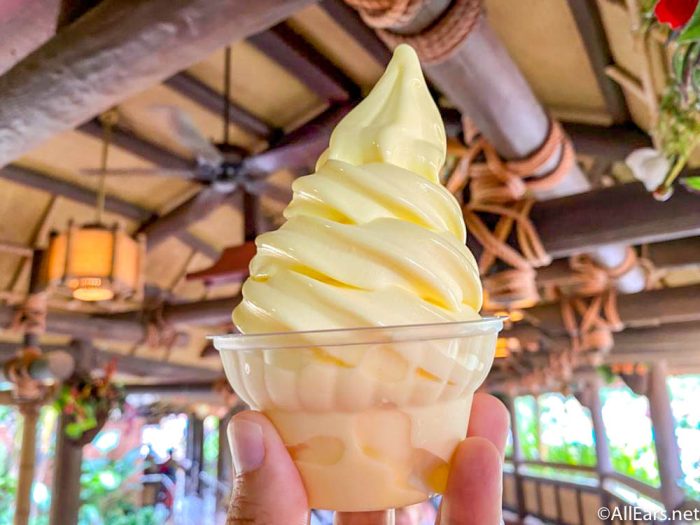 Now you can make your own Pineapple DOLE Whip at home. We recently celebrated Dole Whip Day  and Flavors of Florida in Disney World where we got to try a bunch of fun and creative Dole Whip flavors!
Looking for other recipes to make this summer? Cool off with this Aladdin-themed fruit smoothie or the Lion King-inspired drink, and get creative with these Blue Mickey Macarons.  Keep an eye on AllEars, and we'll let you know every time we see new Disney recipes!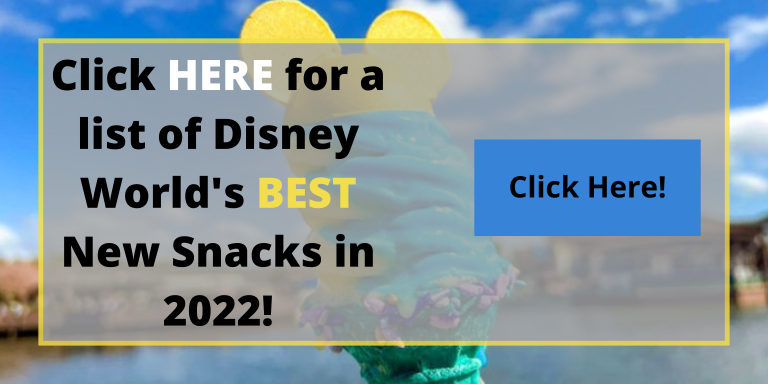 What's your must-have Disney park snack? Let us know below!