Disney World is consistently updating rides, attractions, and experiences based on new technology, new stories, and guest feedback. If you visit the parks, you might be asked to provide some of that feedback, like we were today!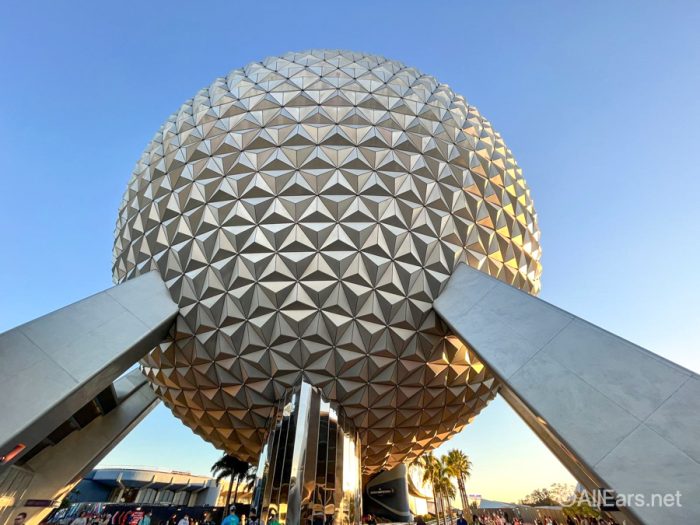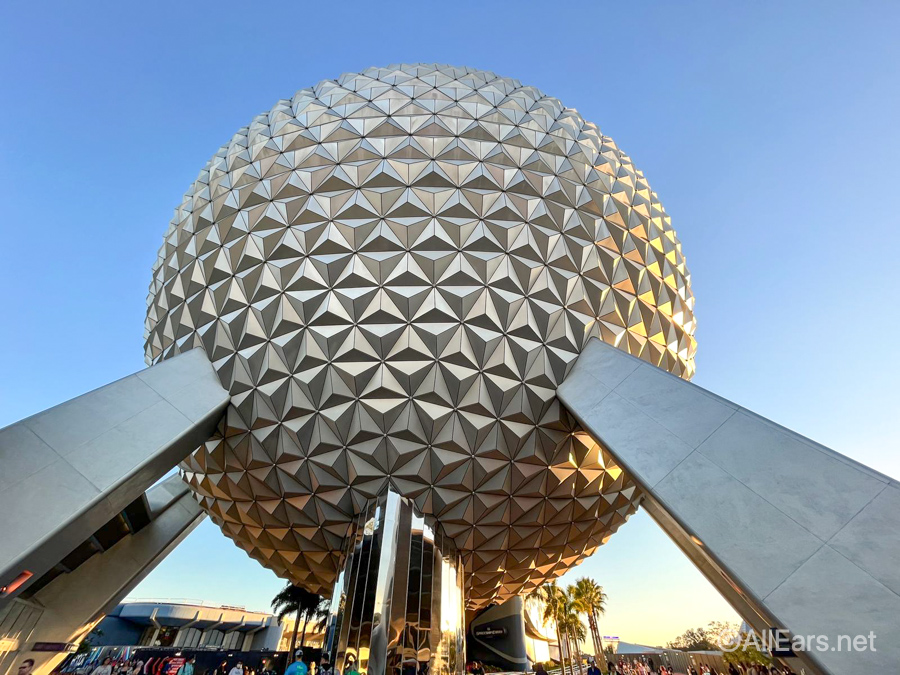 The My Disney Experience app can help you navigate the parks with interactive maps, Mobile Order food from counter-service restaurants, and make Lightning Lane reservations if you purchase Genie+. But today the app asked us for a little something in return — our feedback about dining and shopping in EPCOT. Find out what the newest survey was asking here!
We visited EPCOT yesterday (we're in the parks every day to bring you all the latest updates), so when we logged into our My Disney Experience account today, a new survey popped up. The first screen had a welcome message along with some information about how guest responses will be used.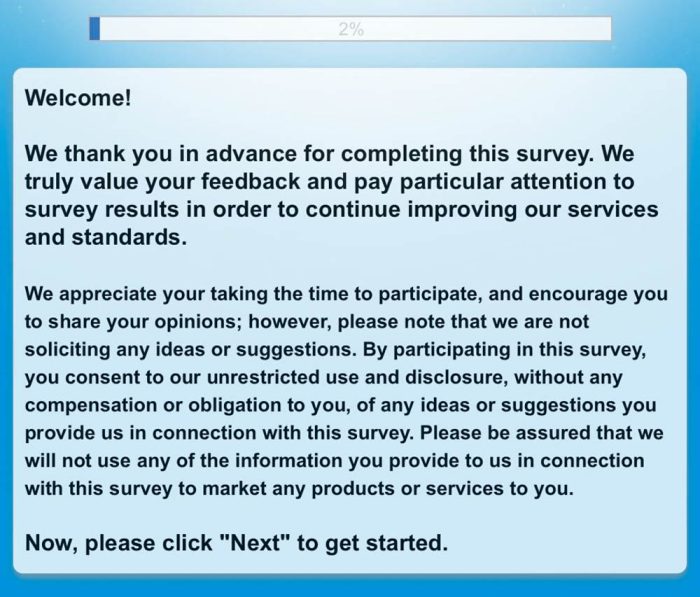 The survey began with a couple of basic questions, like where we were from…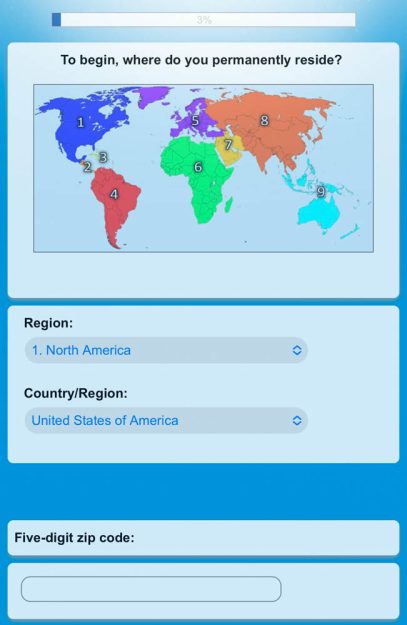 …and if we in fact visited EPCOT recently.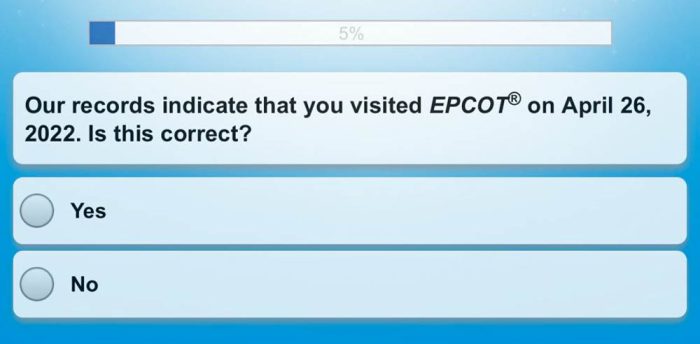 We were asked to provide some details about our recent visit, including the reason for our trip…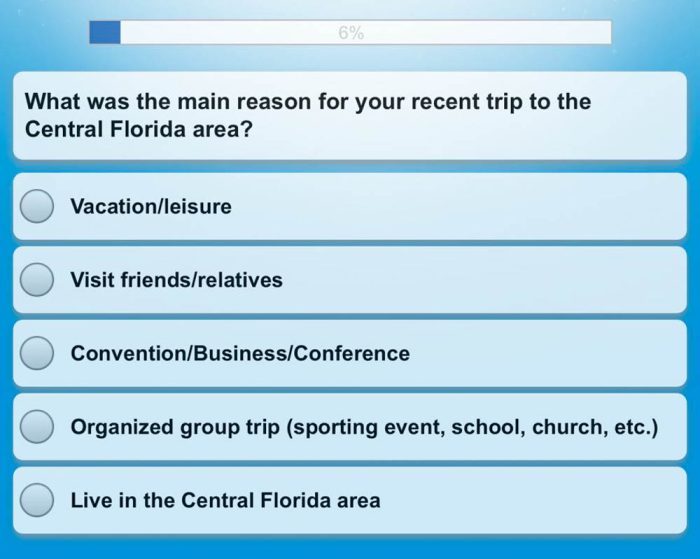 …what time we arrived in the park…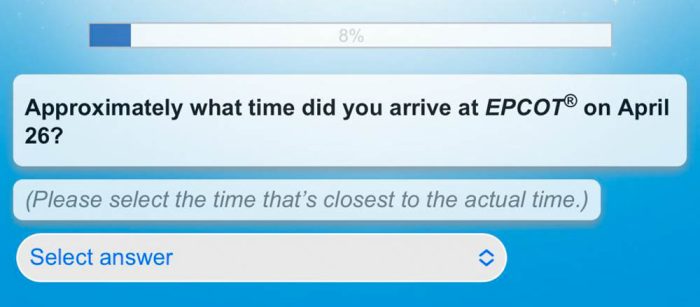 …and what time we left.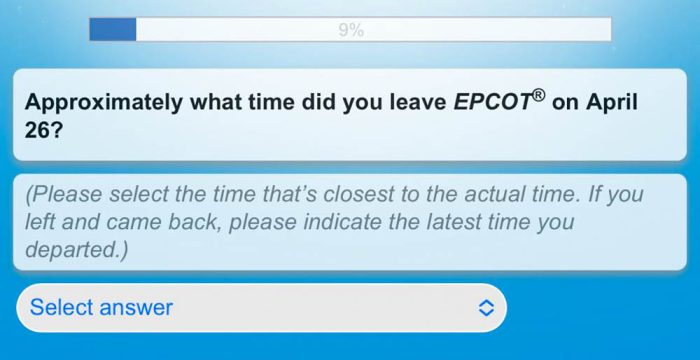 And then we got more into the meat of the survey, which was generally focused on dining and shopping. We were asked whether we purchased any food or beverages…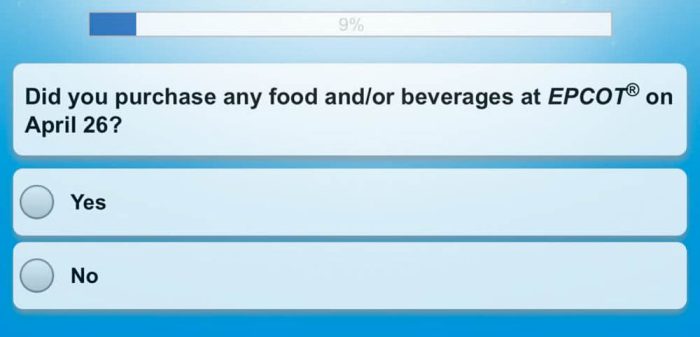 …and if we shopped during our trip.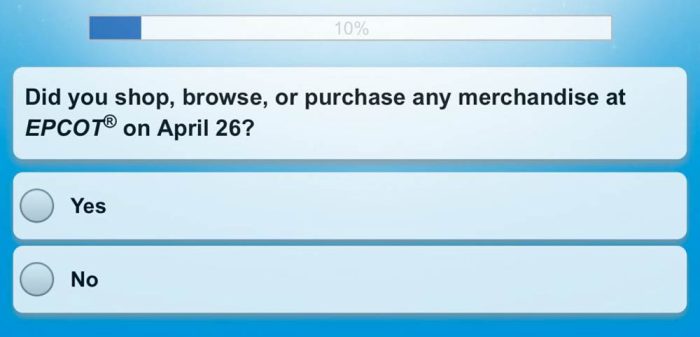 The survey also asked us about other locations that we visited, besides EPCOT. Responses included the other 3 Disney World parks as well as Disney Springs, the Disney World water parks, and other experiences.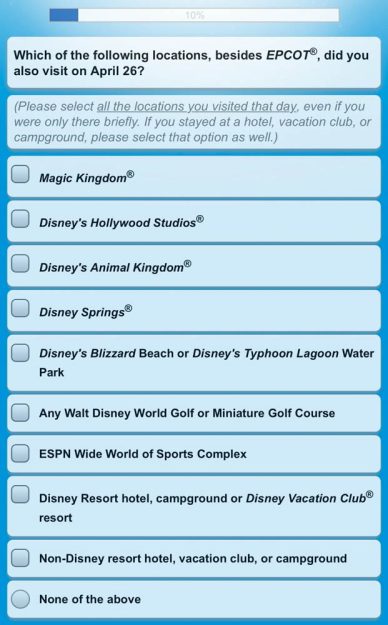 Disney asked us about our breakfast yesterday, including where we ate…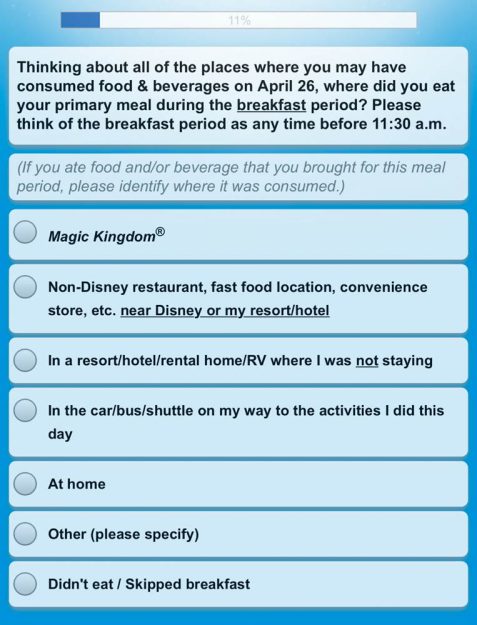 …and how likely we were to have breakfast on Disney World property next time we visit.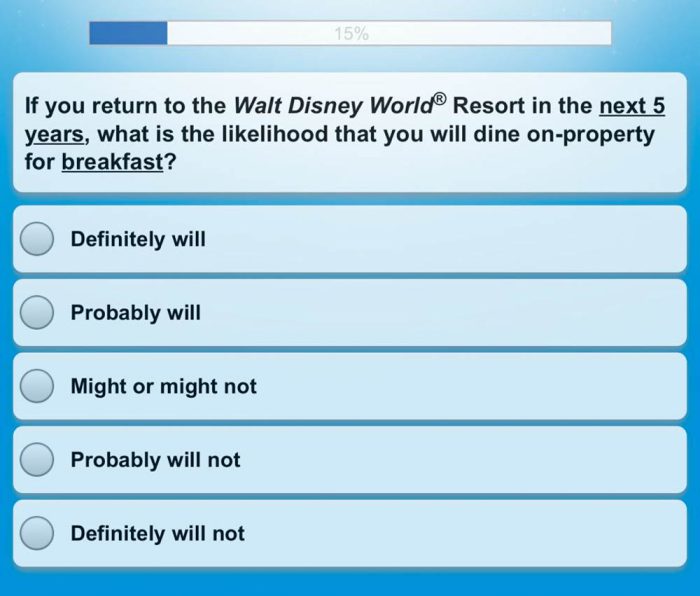 We were asked similar questions about lunch.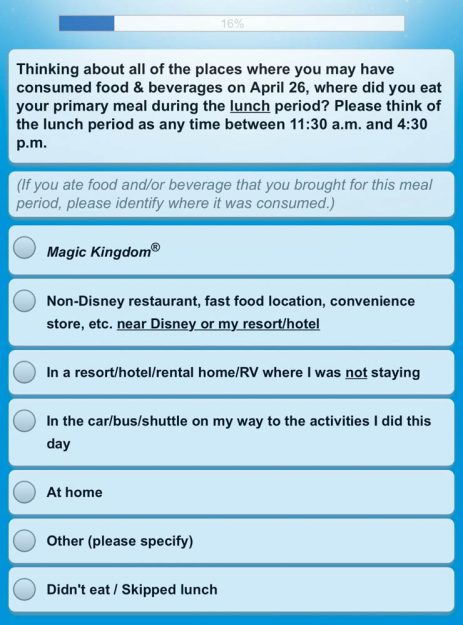 And when we responded that we didn't have lunch yesterday, it wanted to know the reason.
We were also asked about the likelihood that we'll eat lunch on property in the future.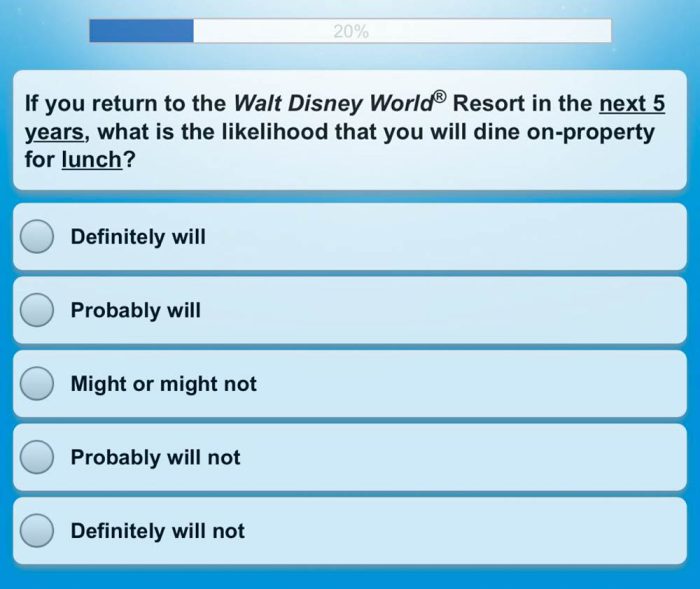 We were asked the same questions about dinner as well.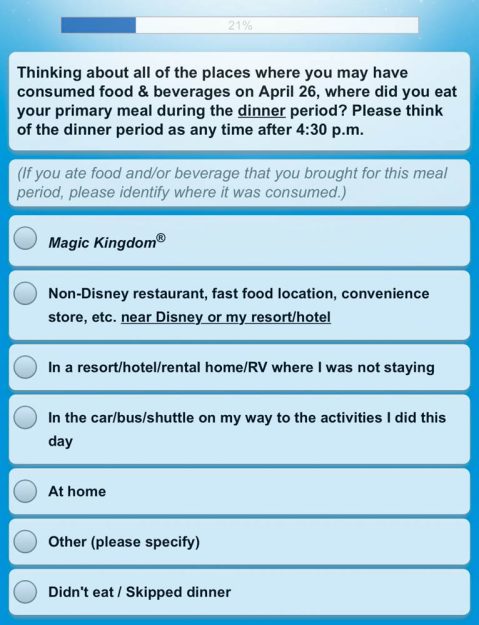 And finally, we were asked about the snacks we ate yesterday, including where we ate them…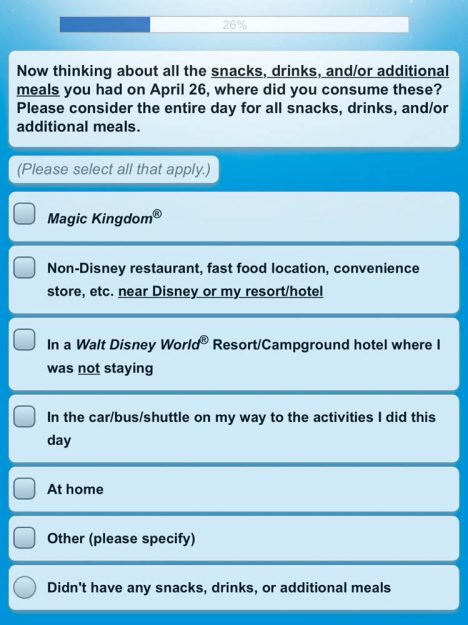 …when we had snacks…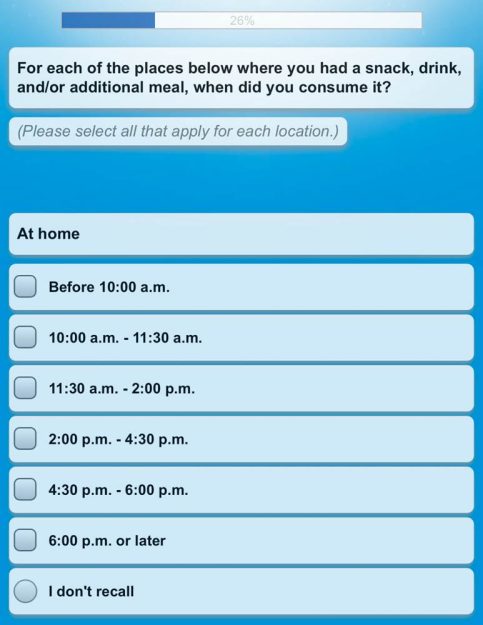 …and what kind of snacks and drinks we had.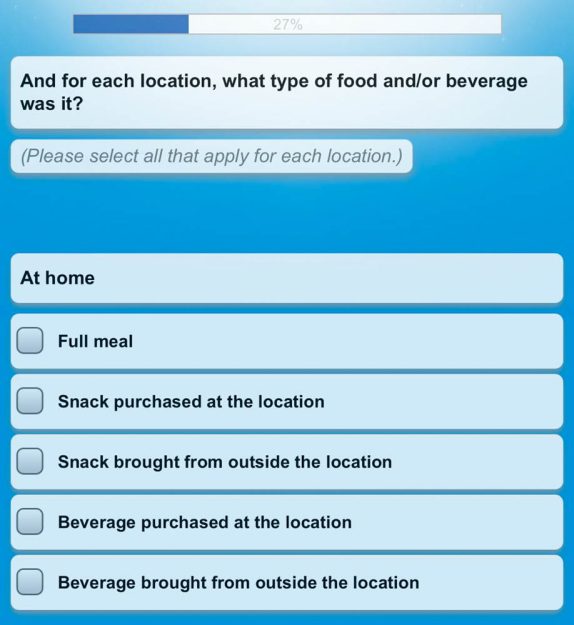 The survey asked us how we and our group feel generally about eating during a Disney World trip (spoiler: eating is definitely a highlight of our visits to Disney World).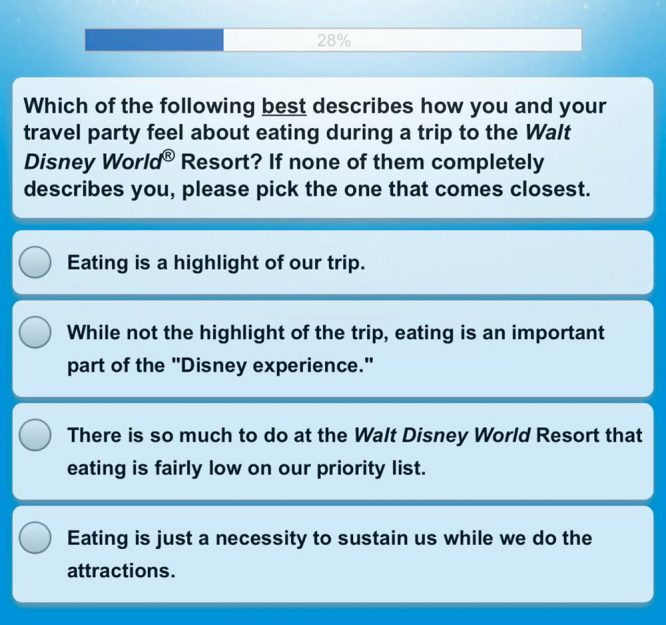 Disney also asked us to estimate how much we spent on food yesterday at each of the locations we visited.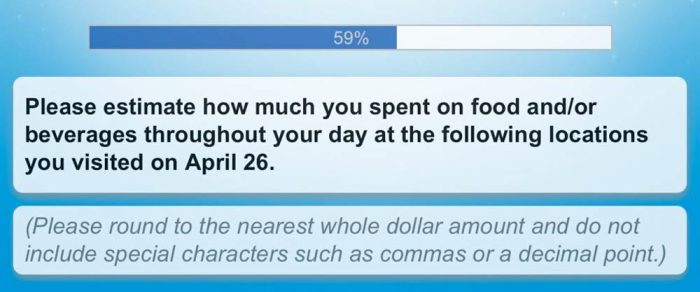 And we were asked to provide information about any special dietary needs that we or anyone in our group has. This information could help Disney make plans for new food that is in line with guests' dietary needs.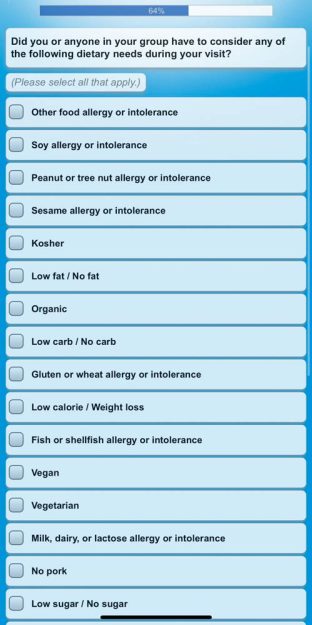 We then moved on to the shopping portion of the survey.

Disney asked us what time we went shopping yesterday. This information might help Disney with scheduling Cast Members at certain locations. For example, if most guests shop in the afternoon rather than in the morning, Disney knows that more employees are needed in the stores at that time.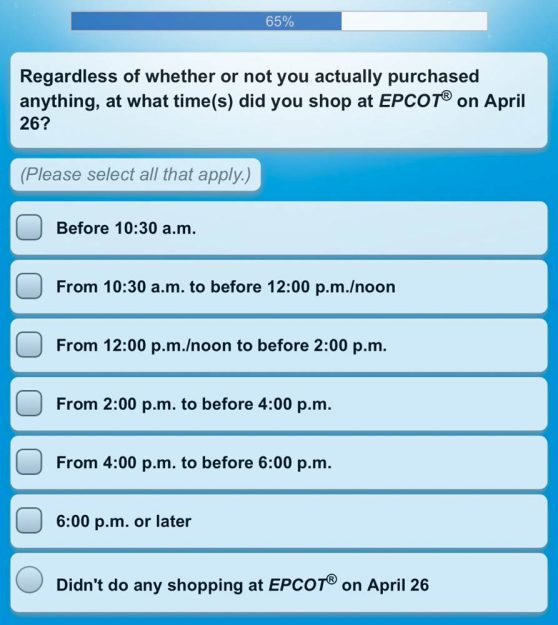 We were asked to rate our general shopping experience…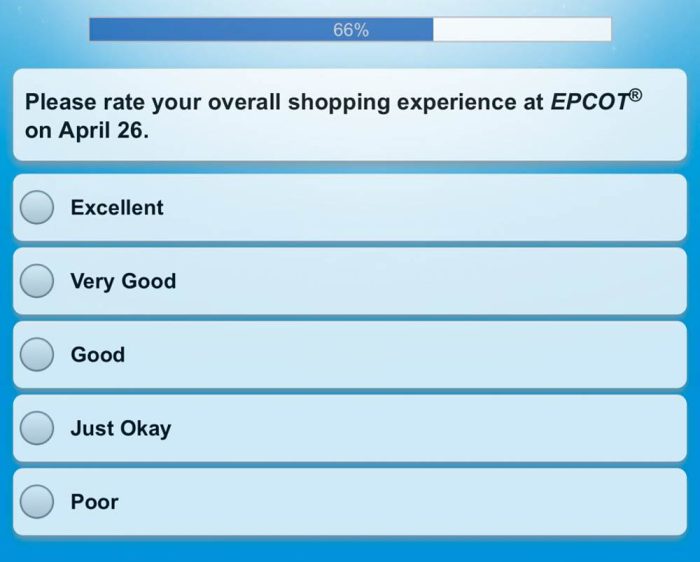 …and provide feedback on the selection and availability of merchandise in EPCOT.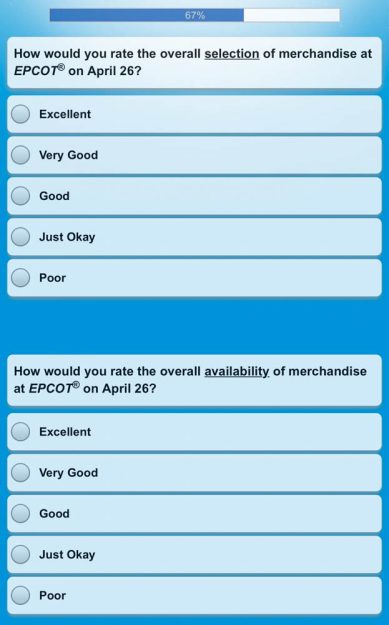 Disney wanted to know what we were looking for specifically during our shopping trip. Options included clothing, miscellaneous merchandise, limited-time souvenirs, seasonal offerings, household items, and other.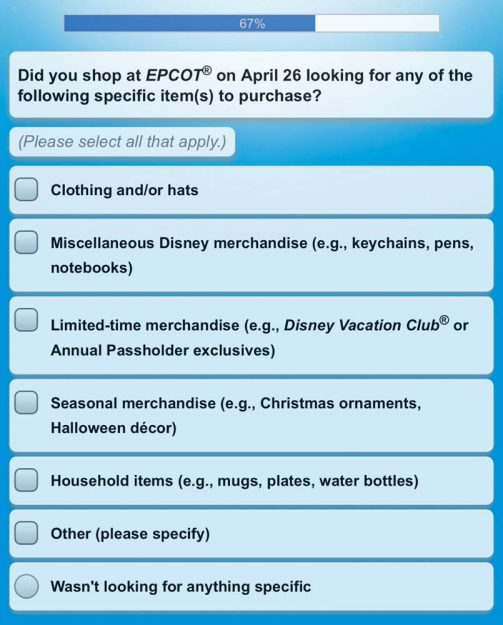 We were asked whether we bought anything or just window-shopped…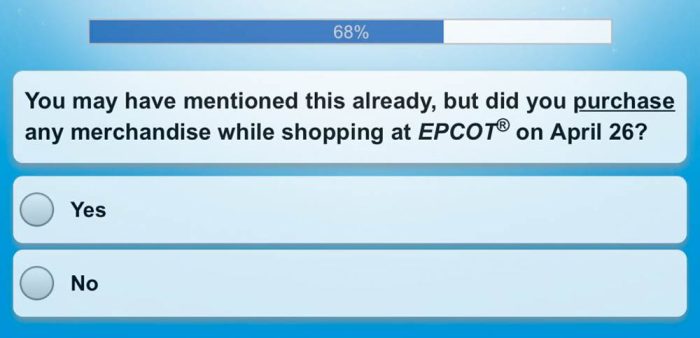 …and whether we'd be likely to buy anything during a future visit.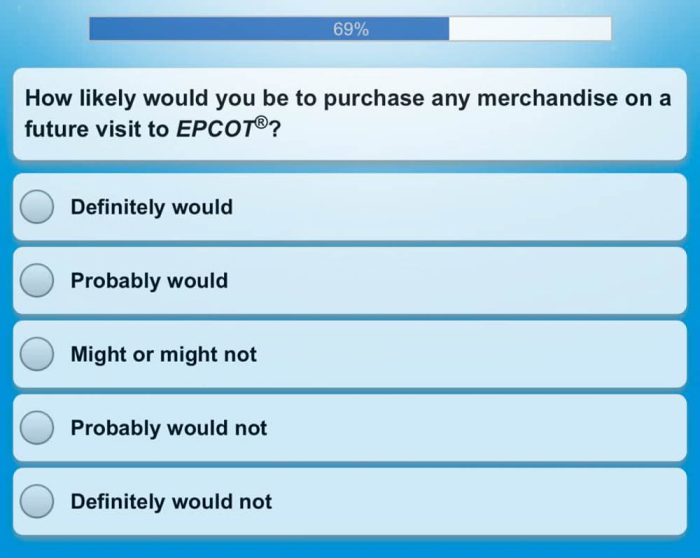 Disney wanted to know about our experience at Creations Shop specifically, which is one of the newest stores in EPCOT (as it opened last September). The store — which is the main merchandise location for this park — is located in World Celebration.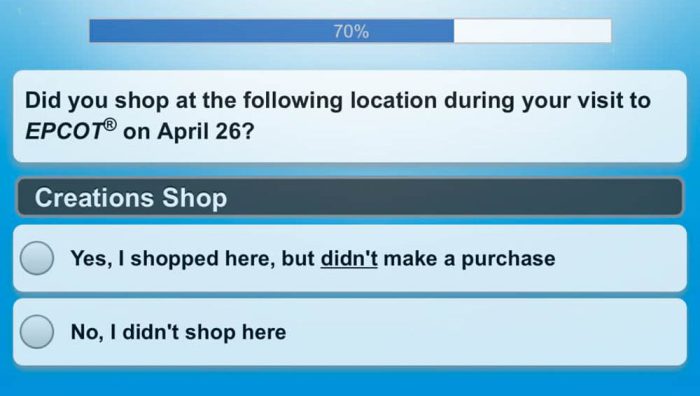 We were also asked about the mobile checkout feature on the My Disney Experience app. More locations in Disney World are starting to use mobile checkout, which allows you to pay for souvenirs on your phone rather than waiting in a physical line to pay at the register.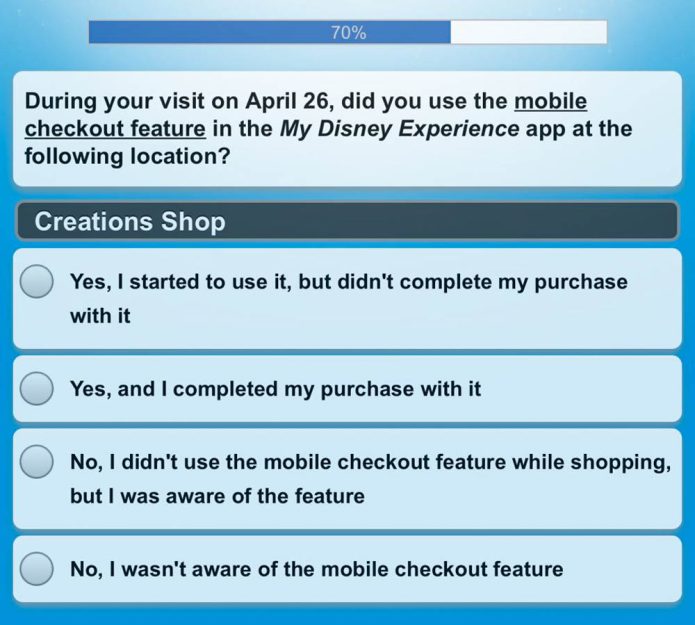 The last part of the survey requested some general demographic information, including our age and gender…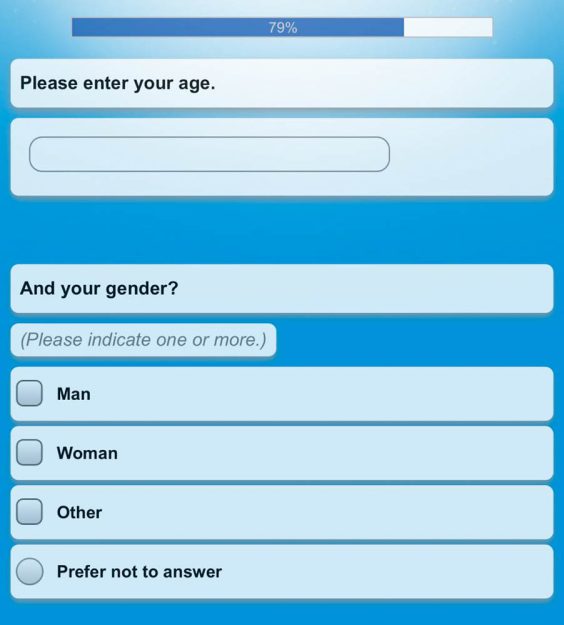 …and the kind of admission ticket we used during our recent trip.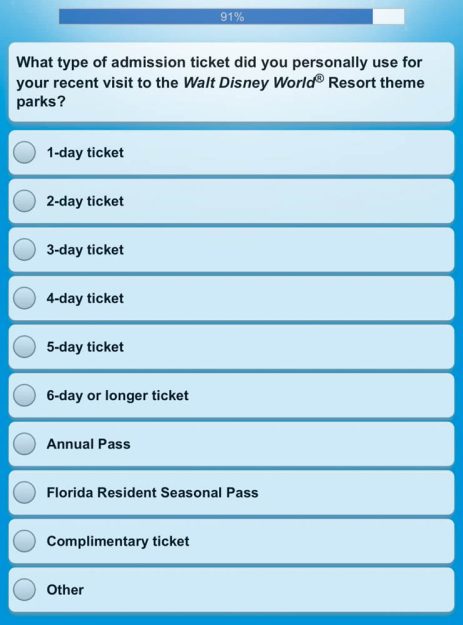 We found it interesting that Disney also asked about our use of Genie, Genie+, and pay-per-ride. The company reports on this information using their own data from guest purchases, but the survey we took today requested that information as well.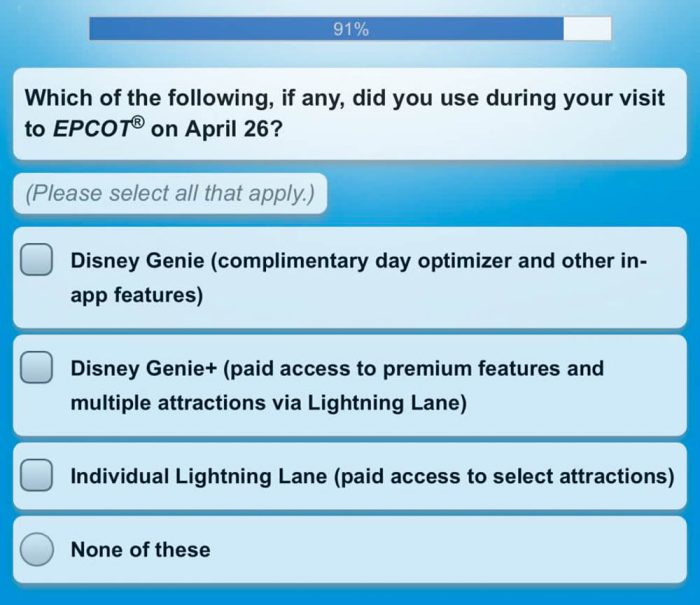 We answered more demographic questions, like which programs we were part of (Disney World Annual Passholder, Cast Member, Disney+ subscriber, Costco member, etc.)…
…how many times we've been to Disney World…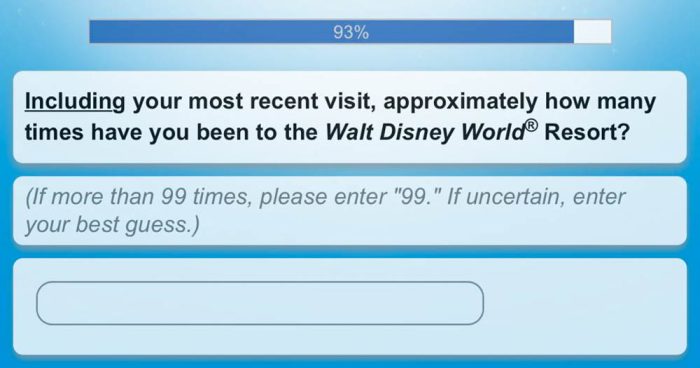 …when we last visited the parks before this trip…
…and what year we first visited Disney World.

Disney wanted to know how much we loved Disney, Marvel, and Star Wars as well.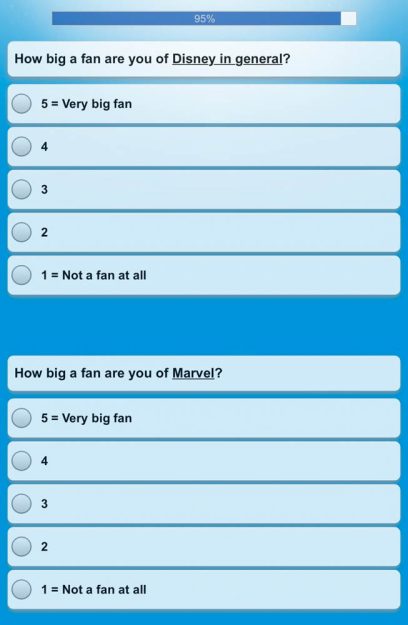 These responses could shape some theming that we'll see at upcoming attractions!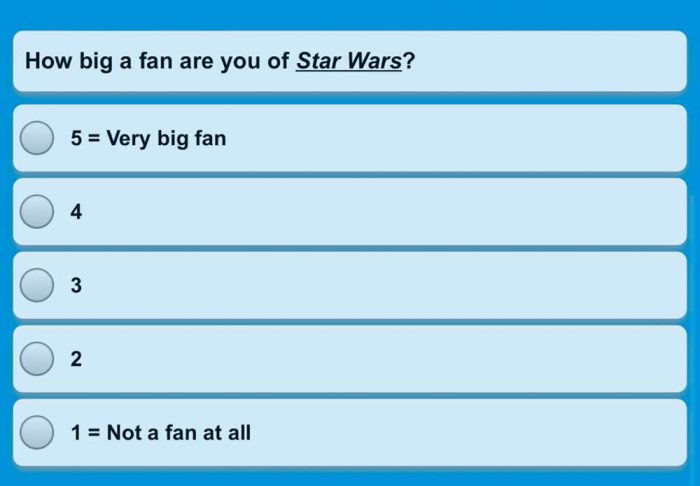 And finally, there were a couple more demographic questions about our race…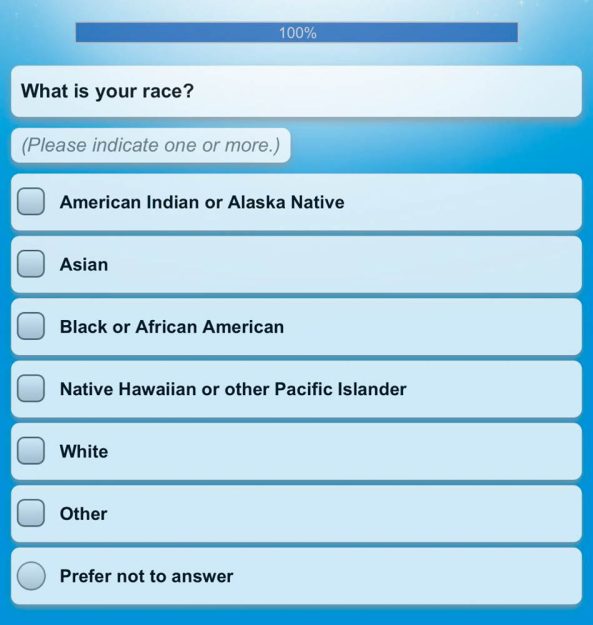 …and household income.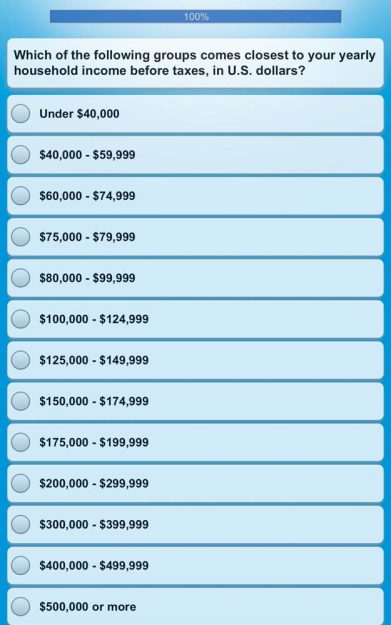 Disney asked if they could combine the responses we gave with the information they have on file, which could provide more data for the company to work with along with some extra context for our answers.
And then the survey was complete!
If you visited EPCOT yesterday, you might see this survey pop up on your My Disney Experience app. And don't be surprised if you see similar surveys after your upcoming trips! EPCOT is changing a LOT right now, and it seems like Disney is trying to take guest feedback into account as they work on these changes.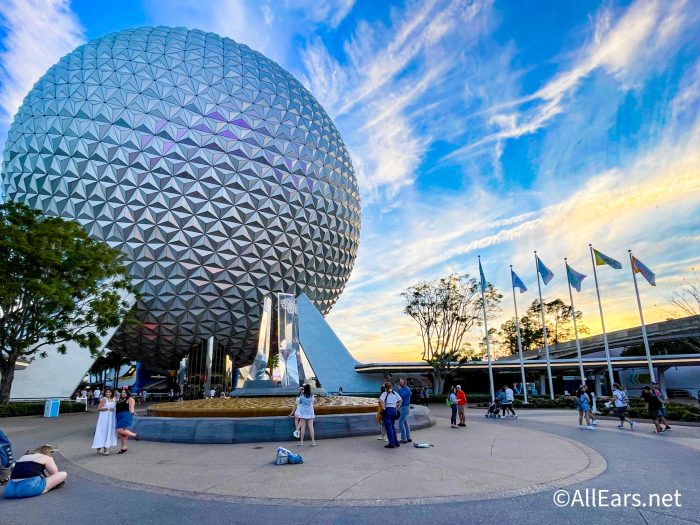 Keep following AllEars for more of the latest Disney news.
What's your favorite place to eat in EPCOT? Let us know in the comments.