When it comes to dining in Disney World, some people may seriously exaggerate the quality of their meal or over-hype their experience. After all, it's easy to get caught up in the moment! At the end of the day though, you're paying a lot of money for your Disney World vacation and you might not want to waste your time on a subpar meal.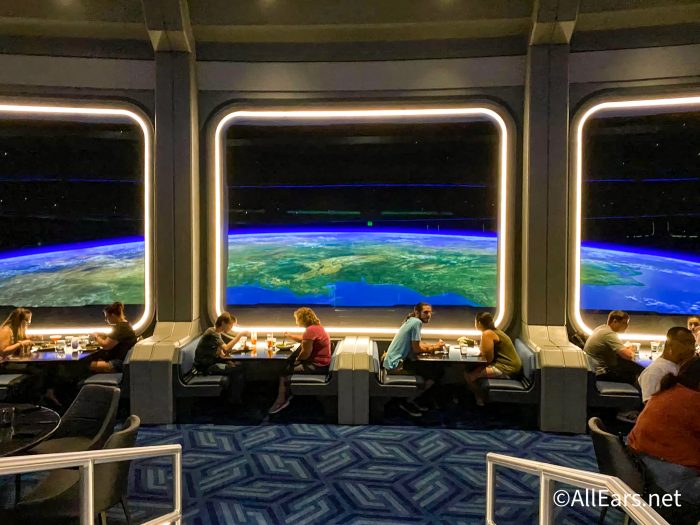 We asked our readers on Facebook, Which Disney World restaurants would you say are "one-and-done?" It turns out our readers had a lot to say — we received hundreds of responses! Let's take a look at some of the most popular answers.
We'll start off with one of the most common answers. A large number of people declared that Chef Mickey's was a "one-and-done" restaurant. Sorry, Mickey!
Here, guests are treated to an all-you-can-eat character meal with Mickey and friends, though the high price tag, noisy location, and somewhat basic entrees may turn people away from coming back. That said, this is a fun location, especially for kids, that might make it worth it to visit Chef Mickey at least once.
Another wildly (un)popular response was Coral Reef, which has earned a rather poor reputation over the years. While the unique atmosphere provides some amazing aquatic views, the food usually receives low ratings.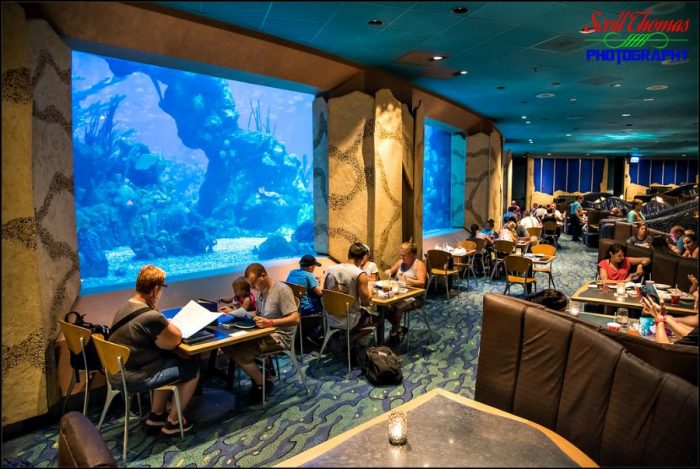 You might also feel a little funny chowing down on a seafood dish right in front of live fish. If you're more interested in a fun location than the food itself, the Coral Reef might be a neat place to eat, but otherwise, our readers suggest dining elsewhere!
Speaking of fun locations with average-quality foods, many readers said that the Sci Fi Dine-In Theater isn't worth repeat visits. *insert dramatic music and loud gasps here*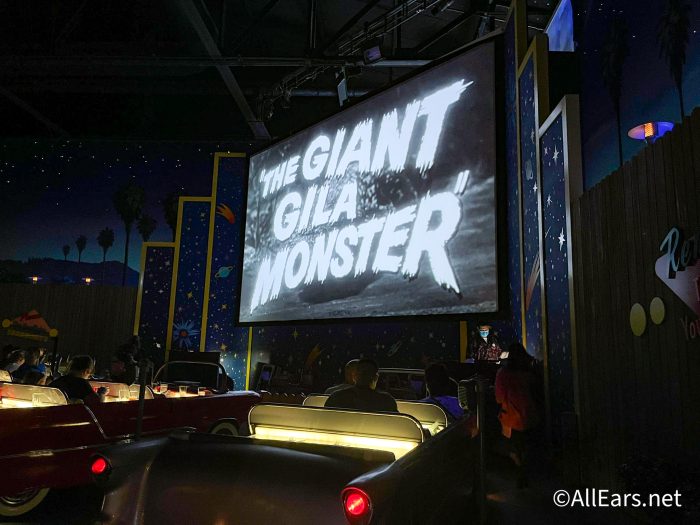 Admittedly, the dark, drive-in theater atmosphere is pretty cool here, but thanks to the configuration of the seating/tables, this restaurant was completely designed around the large projector screen with retro sci-fi films. If you were hoping to have a conversation with your family during your meal, don't count on it at the Sci Fi Dine-In Theater.
Similarly, the '50s Prime Time Cafe in Disney's Hollywood Studios was another "one-and-done" restaurant for many readers.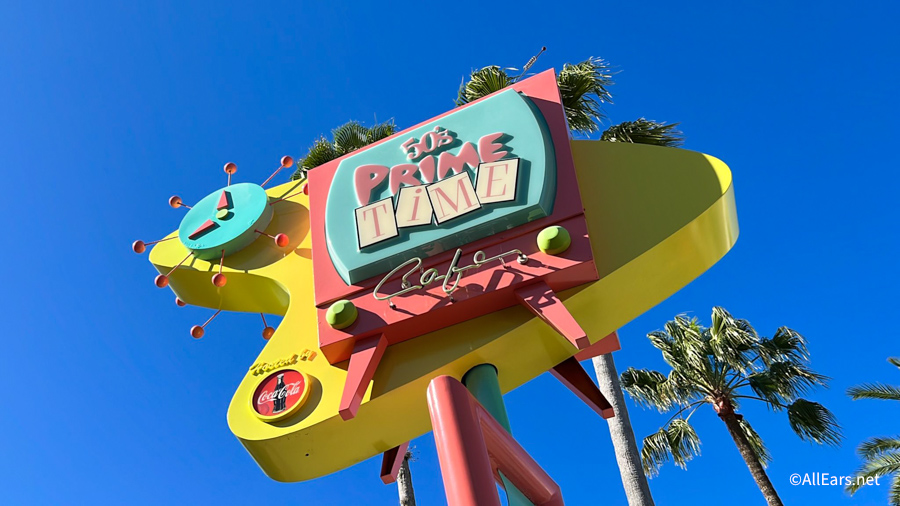 At this point, you might be sensing a theme here — this restaurant is known for its retro theming and interactive service (keep those elbows off the table!), though many feel it's not good enough to keep coming back for more.
So many people dream of dining in a real-life castle, but even Cinderella's Royal Table (which is inside the iconic Cinderella Castle), was deemed unworthy of multiple visits.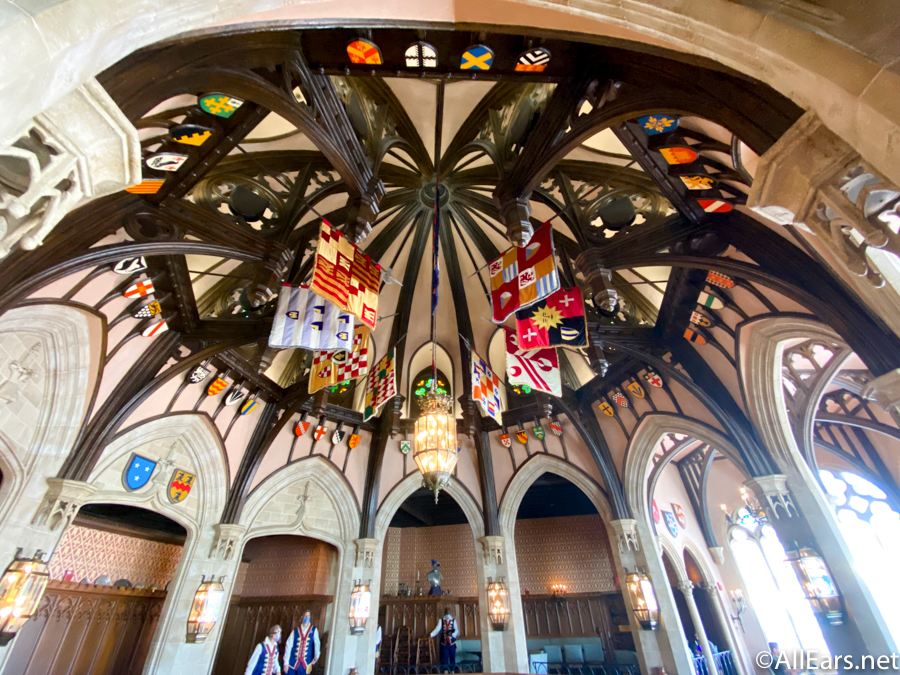 As you can probably imagine, it's not cheap to dine in Cinderella's castle. Some readers also complained that the decorations were a little underwhelming, while others felt unhappy with their meal. Still, if you want to be able to say you dined inside the Cinderella Castle, we wouldn't blame you!
Finally, we're traveling to another castle for the last restaurant on our list! Over in Fantasyland, Be Our Guest is another pricey restaurant our readers wouldn't recommend visiting more than once.
There are three different dining rooms at Be Our Guest: The West Wing, The Ballroom, and the Rose Gallery. While each room is extremely well-themed, many wish that the food was less expensive.
There you have it; what do you think? Do you agree with these hot takes? A big thank you to everyone who commented, and if you missed out on our original  Facebook post, feel free to share your thoughts in the comments! In the meantime, stay tuned for all the latest Disney news and park updates.
Join the AllEars.net Newsletter to stay on top of ALL the breaking Disney News! You'll also get access to AllEars tips, reviews, trivia, and MORE! Click here to Subscribe!

Which Disney World restaurants would you say are "one-and-done"? Let us know in the comments!