If you think you've tried all the snacks and drinks there are to taste in Disney World, we've got three words for you: There's no way.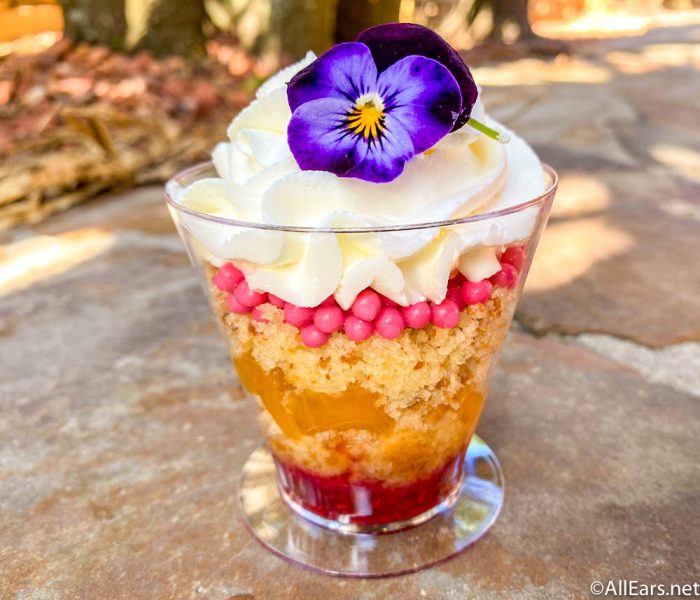 We don't doubt your devotion to Disney eats (in fact, we admire it), but there are just too many tasty things to try around the parks and hotels. And that's especially true now because Disney has added over 60 (!!) new treats and eats to various menus! Some of these are in honor of holidays or events, and others are seasonal offerings that will only be here for a limited time. Check out all of these menu updates so that you know which new items you want to try next!
CHECK OUT THE LATEST MENU UPDATES BELOW!
MENU UPDATES 3/7/22
Magic Kingdom
Pecos Bill
ADDED! Teddie Berra's Swingin' Shortcake, The Sun Bonnet Trio Salad (also available with Chicken and Pork Carnitas)
Liberty Square Market
ADDED! Madame Leota Cupcake (for Women's History Month)
Friar's Nook

ADDED! "it's a small world" Cupcake (for Women's History Month)
Cinderella's Royal Table
REMOVED! Roasted all-natural Chicken Breast
ADDED! When Will My Life Begin Chicken (50th Anniversary Item), Wine and Champagne Flights
EPCOT
Le Cellier
ADDED! Turning Red Themed Items: Beef Stir Fry Poutine, Shrimp & Pork Dumplings (available March 1st to May 31st, 2022)
Hollywood Studios
Hollywood Scoops
ADDED! Orange Blossom Shake
REMOVED! Chocolate Peanut Butter Explosion Shake
Catalina Eddie's
ADDED! Enchanted Rose Dark Chocolate Mousse
Rosie's All-American Cafe
ADDED! S'more Cupcake Fudge-filled Chocolate Cupcake
Trolley Car Cafe
ADDED! Chocolate-covered Apple Dark Chocolate and Peanut Butter Crunch-dipped Granny Smith Apple
REMOVED! Pumpkin Mousse
ABC Commissary
ADDED! Mint Chocolate Chip Cheesecake, Tropical Tart
PizzeRizzo
ADDED! Strawberry Cheesecake Cannoli
Woody's Lunch Box
ADDED! Banana-Fudge Lunch Box Tart
Animal Kingdom
Pizzafari
ADDED! Flamingo Badge Cupcake
Flame Tree BBQ
ADDED! Dragonfly Badge Cupcake
Kusafiri
REMOVED!  Jollof Rice with Shrimp and Sausage, Braised Beef
ADDED! Marinated Pork Flatbread
Nomad Lounge
REMOVED! Mandazi, Mint Julep Pineapple
Dawa Bar
REMOVED! Mint Julep Pineapple
Disney Springs
D-Luxe
REMOVED! Spicy Caribbean Jerk Burger
ADDED! Dublin Burger
Jock Lindsey's Hangar Bar
RE-ADDED! Satipos' Empanadas, Carne Frita con Tostones, Nona's Home-style Meatballs
REMOVED! Ms. Dee's Fried Sweet Potato Pies
Gideon's Bakehouse
ADDED! March Specials — Coffee Toffee Chocolate Chip Cookie, Coffee Toffee Vanilla Bean Cake (available weekends only)
City Works
ADDED! St. Patrick's Day Specials: Pastrami Reuben, Irish Nachos, Shepherd's Pie, Guinness Based Drinks (available March 10th to 17th, 2022)
Amorette's Patisserie
ADDED!  "The Passion of My Life" presented by Pastry Chef Yoly Lazo Colon, Turning Red Mini Dome Cake (available March 11th to 13th, 2022)
Vivoli il Gelato
ADDED! Strawberry Cannoli
Joffrey's Coffee: Landing Location
ADDED! For Women's History Month: Heroines can be added as Latte Art
Homecomin'
ADDED! Seasonal Key Lime Pie
Sprinkles
ADDED! Dark Chocolate Passion Fruit Cupcake (available March 1st to 13th, 2022), She is Fierce Cupcake (available March 8th, 2022), Irish Coffee Cupcake (available March 13th to 20th, 2022), Black Forest Cupcake (available March 21st to April 3rd, 2022)
The Daily Poutine
ADDED! Irish Pork Bangers Poutine
Disney World Resort Hotels
Leaping Horse Libations (Boardwalk Inn)
ADDED! Cheese Ciabatta Pizza, Pepperoni Ciabatta Pizza
World Premiere Food Court (All Star Movies)
ADDED! Chorizo Arepas, Mirabel Cupcake, Luisa Push-Up Cake Pop (for Women's History Month, available starting March 8th)
Landscape of Flavors (Art of Animation)
ADDED! Chorizo Arepas, Mirabel Cupcake, Luisa Push-Up Cake Pop (for Women's History Month, available starting March 8th)
Disneyland
Royal Street Veranda
ADDED! Seasonal: Bacon-Cheddar Jalapeno Fritters
Black Tap Craft Burgers & Shakes
ADDED! March Specials: Lucky Charms Classic Shake, Boozy Irish Coffee Classic Shake, The Reuben Burger
Salt & Straw
ADDED! Cereal Series Ice Creams: Peanut Butter Cheer Yo Clusters, Snap & Crackle Marshmallow Treats⁠, OffLimits' Cocoa Puffs 'n Cold Brew⁠, Cornflake Cookies w/ Marionberry Jam⁠, Pots of Gold & Rainbows⁠
Clarabelle's
ADDED! Port Wine Pourover, Mangonada Beer Float
Cozy Cones Restaurant
ADDED! Seasonal: Buttered Corn on the Cob
Smokejumpers Grill
ADDED! Pepperoni Pizza Burger, Orange Cream Shake, Hangar 24 Orange Wheat
Pacific Wharf Cafe
ADDED! Lemon Blueberry Bread Pudding, Hearty Chili in a Sourdough Bread Bowl
Schmoozies
ADDED! Iced Latte, Caffe Americano
Terran Treats
ADDED! For DCA Food & Wine Festival: Raspberry Spiral Rotation
There are new eats in the parks for Women's History Month (like the Mary Blair-inspired "it's a small world" cupcake), the release of Turning Red (like the dome cake at Amorette's Patisserie), Disney World's 50th Anniversary (like the Pecos Bill dishes), St. Patrick's Day (like the Dublin Burger), and more. If you're celebrating any of these occasions, you'll be able to find tasty, themed snacks in the parks and hotels!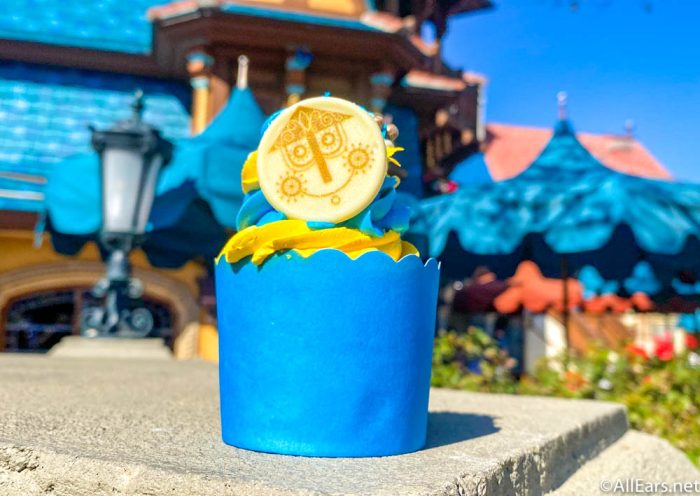 If you want to see a specific restaurant's recent changes, you can always head to the restaurant's page on AllEars and click the link that says "Recent Changes." And to see reviews or leave your own thoughts on a Disney World restaurant, check out our Reviews page here!
Keep following AllEars for more updates from the Disney parks.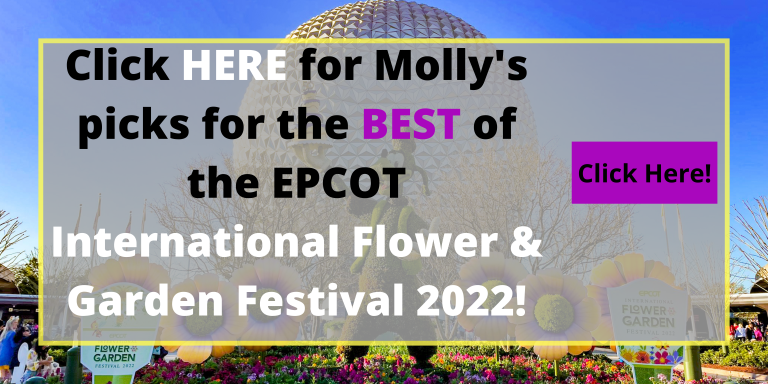 Which of the new items looks most tasty to you? Let us know in the comments.