It's almost time for the 2022 EPCOT Festival of the Arts!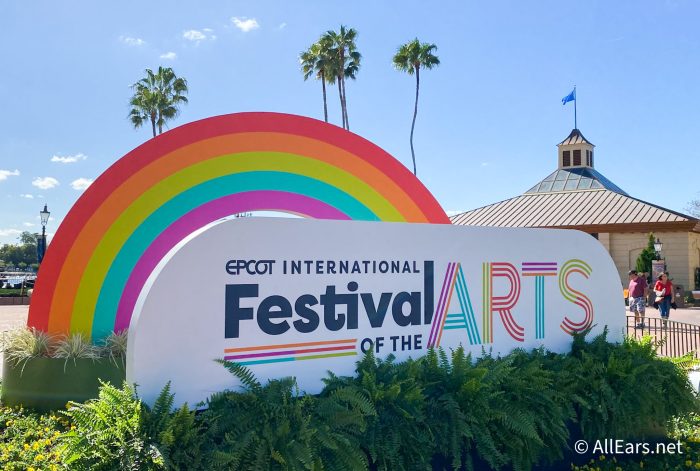 We've been bringing you a look at all the new (and returning) eats and drinks that will be available this year, all the entertainment options (including fan-favorite artists), and more. And, with just a few days until the festival kicks off, we're bringing you a look at all the menus and PRICING that has already arrived to help you plan your trip around World Showcase!
We started seeing festival decorations go up yesterday and now select menu boards have rolled out at the 15 different food booths (plus a few extras) that will be featured throughout the next month — let's take a look!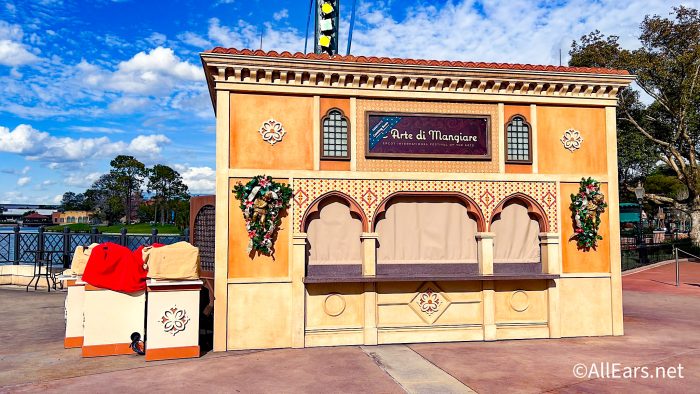 We're starting off our menu and pricing tour around World Showcase with the brand NEW booth, The Craftsman's Courtyard. This booth is located near Disney Traders and features both seafood and salads inspired by one of the hubs of the Arts and Crafts movement — the coast of California.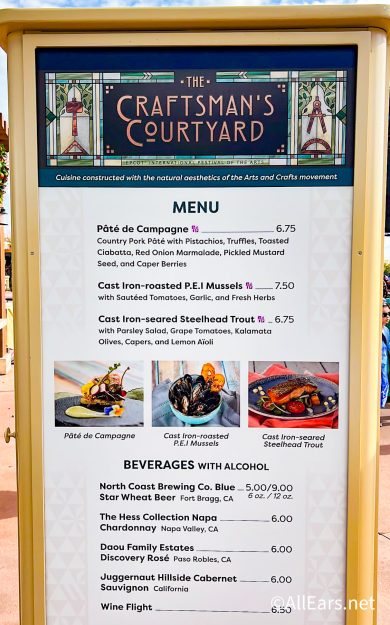 Menus and pricing were also available over in the Germany Pavilion at Pastoral Palate. Most of the items here are returning to the festival once again, but the Wild Boar Cassoulet is new!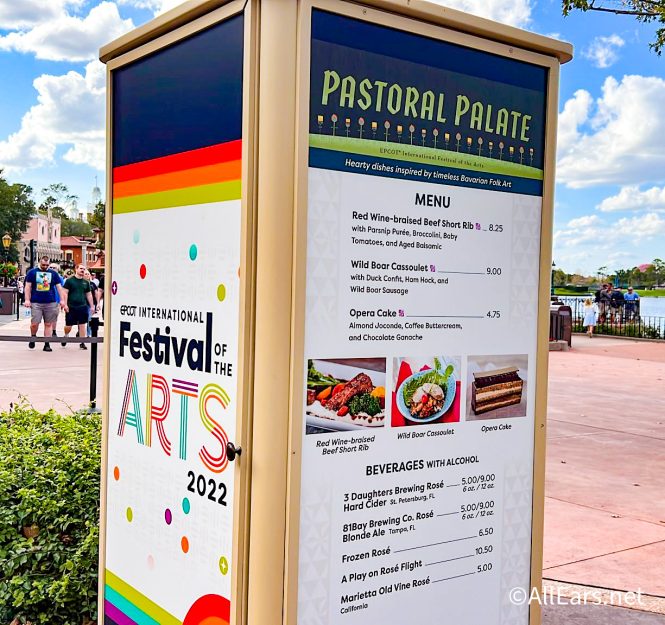 And, lastly, we spotted the menu board up at Pop Eats, which is located near Port of Entry. This is where the brand new Figment popcorn bucket (filled with rainbow popcorn) will be found when the festival starts and we now know that it will cost you $25 and have a two per guest limit.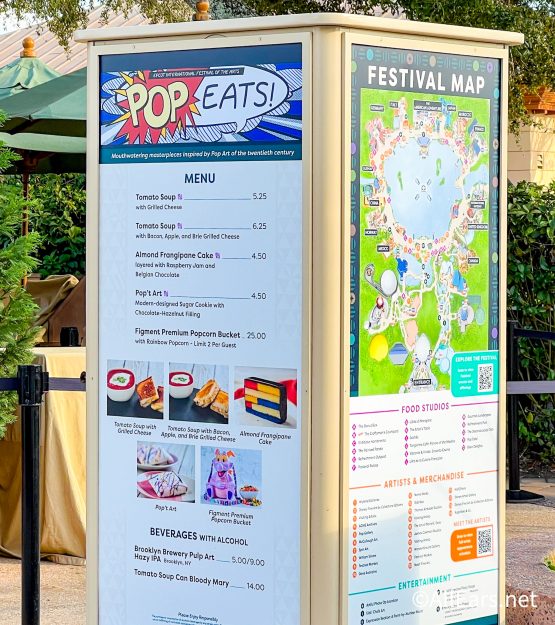 That's it for the booth menus that we've seen so far in EPCOT! The festival officially begins on January 14th and will run all the way through February 21st, 2022, so be sure to stop by and try some of the snacks while you're there! And, stay tuned to AllEars for a FULL look at all the eats, drinks, and activities in just a few days!
Will you be going to the Festival of the Arts this year? Let us know in the comments!