Although Disney World has had a lot of reopenings lately, things aren't entirely back to normal in Disney World just yet.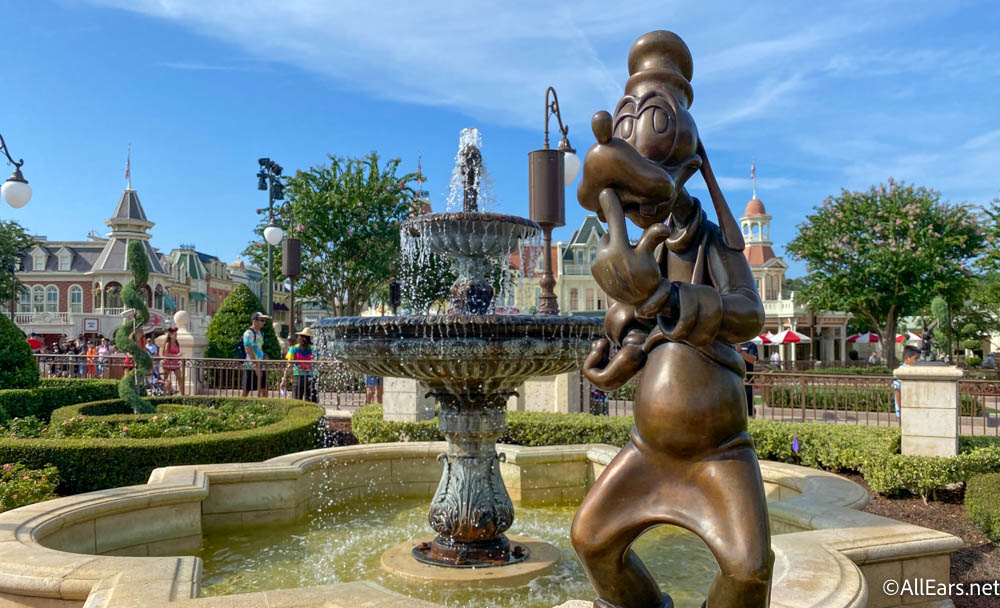 Even with the return of various restaurants, attractions, entertainment, and more, there are a handful of experiences across the parks and resorts that haven't opened again.
While we do have updates and opening dates for quite a few, these are closures with NO end date in sight in Disney World!
Walt Disney World Railroad
We've been missing the morning show at the Magic Kingdom Train Station a LOT lately. But the Walt Disney World Railroad has been closed for refurbishment ever since TRON Lightcycle Run construction began in Tomorrowland.
We hoped it would be open in time for Disney World's 50th Anniversary, but that didn't happen! The good news is that Disney teased the Walt Disney World Railroad might be returning soon — we even saw some recent attraction testing!
Street Entertainment
Disney World used to be home to SO many street performers that had unique characteristics and little shows that made them one of our favorite parts of the parks. We miss them so dearly, we don't have words for it! However, when Disney was forced to lay off many of the Cast Members during the closures, these street performers were a few of the first. We saw some of them pop up at a recent runDisney event!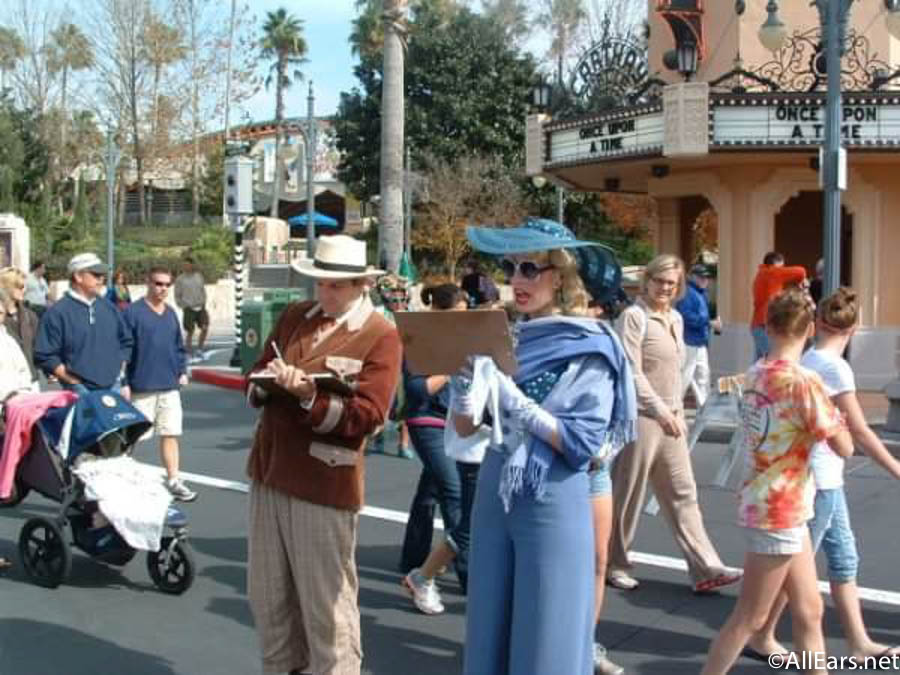 Some of this entertainment or "streetmosphere" missing includes:
Citizens of Main Street
Citizens of Hollywood
Main Street Trolley Show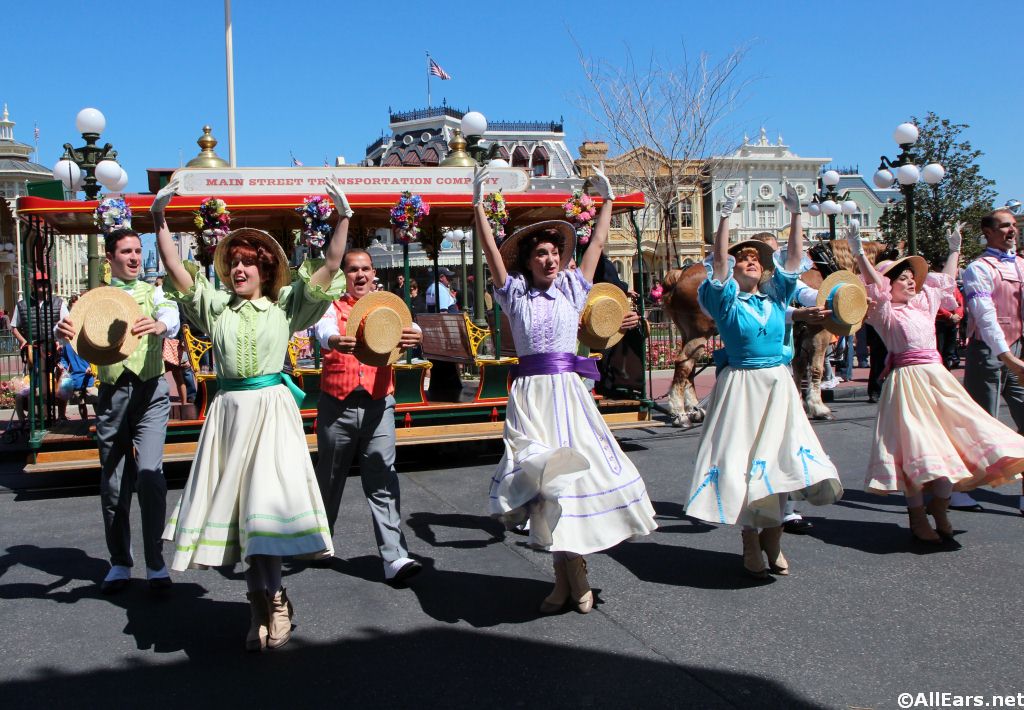 We're keeping our fingers crossed that these performers will return soon!
Live Entertainment
We've been SUPER excited to see Disney finally bringing live entertainment back to the parks, but it's not exactly the same as it used to be. When The Festival of the Lion King welcomed guests back as the first returning live show, it had notable differences, like guests being asked not to sing along. Since then, social distancing measures have been reduced and the tumble monkeys are returning to the show!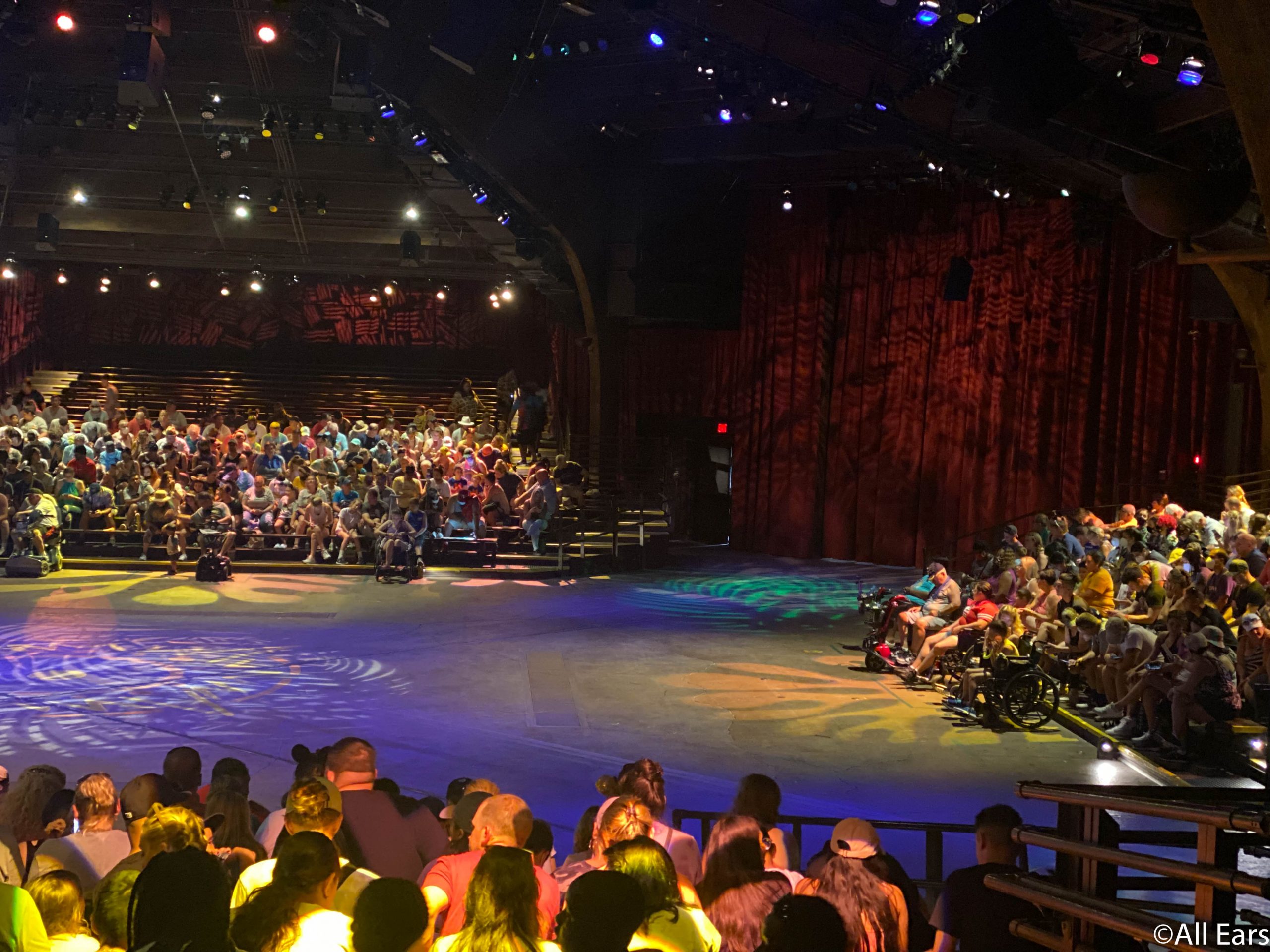 Frozen: A Sing-Along Celebration reopened later as well in Disney's Hollywood Studios. But the performers still aren't standing close together onstage, so Elsa and Anna don't hug or sing together in the grand finale. However, social distancing measures were decreased like The Festival of the Lion King.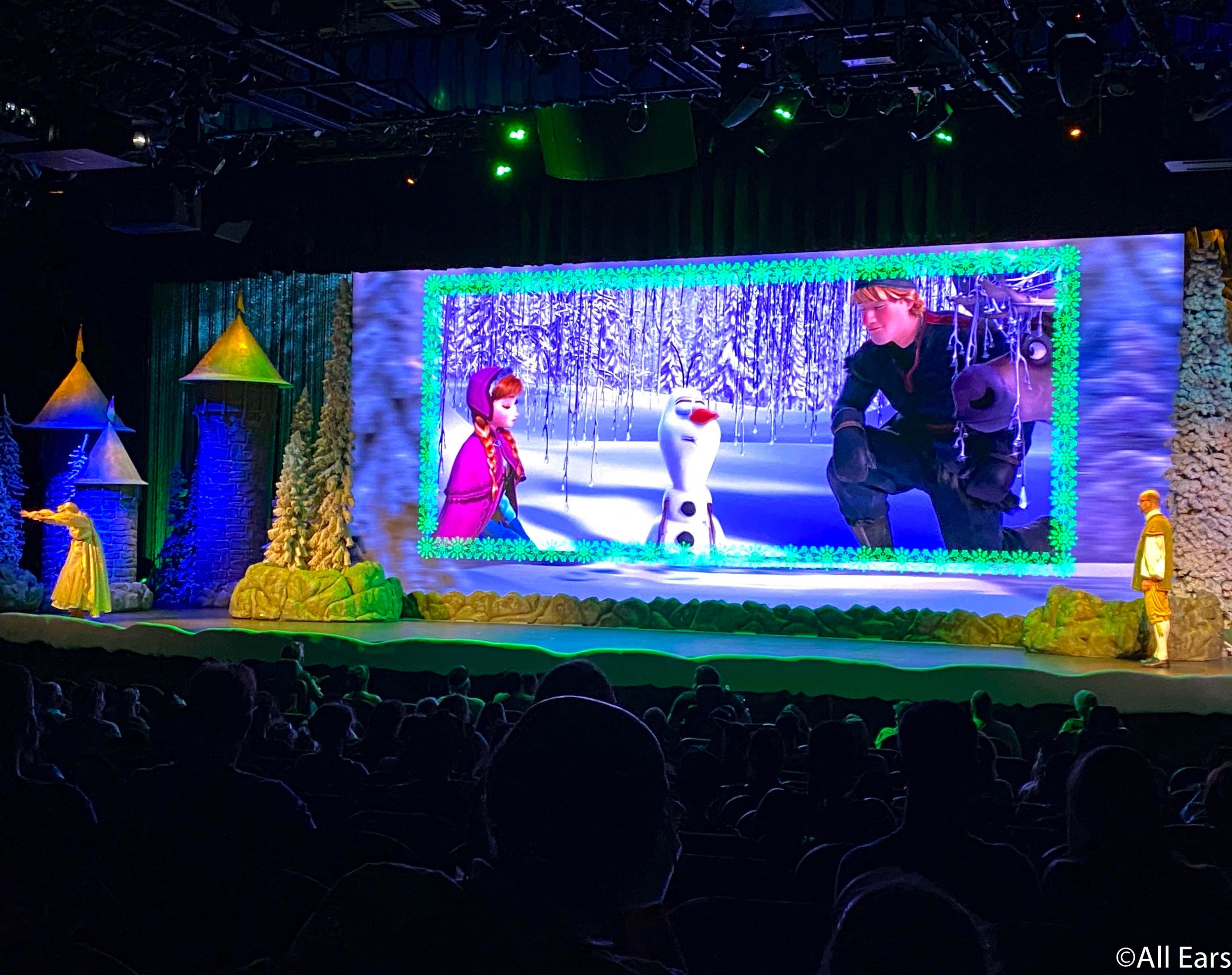 The Beauty and the Beast Live on Stage returned on August 15th in Disney's Hollywood Studios, and guests were seated in the theater similarly to how they were seated before the pandemic.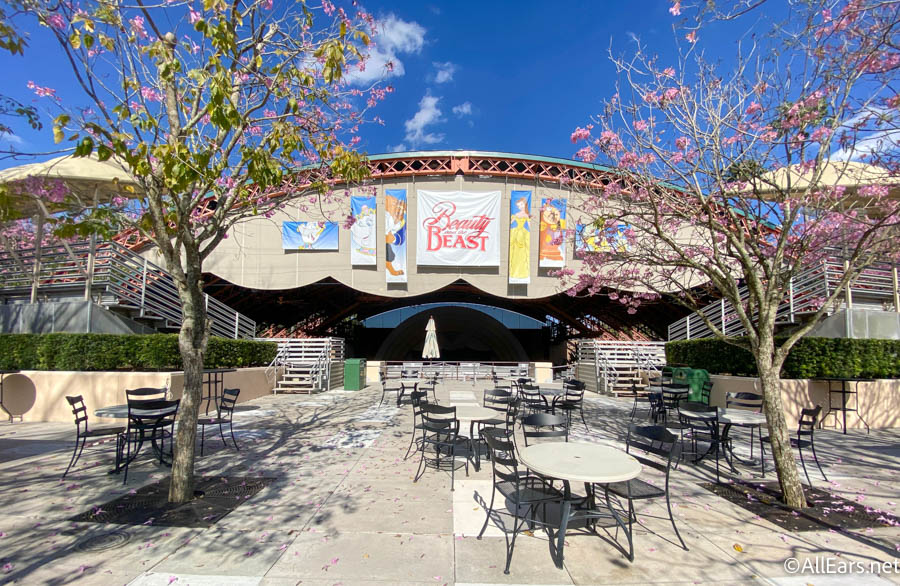 The Indiana Jones Epic Stunt Spectacular returned to Disney's Hollywood Studios on December 19th, 2021. We've enjoyed watching Indy recreate some of those iconic scenes in person again!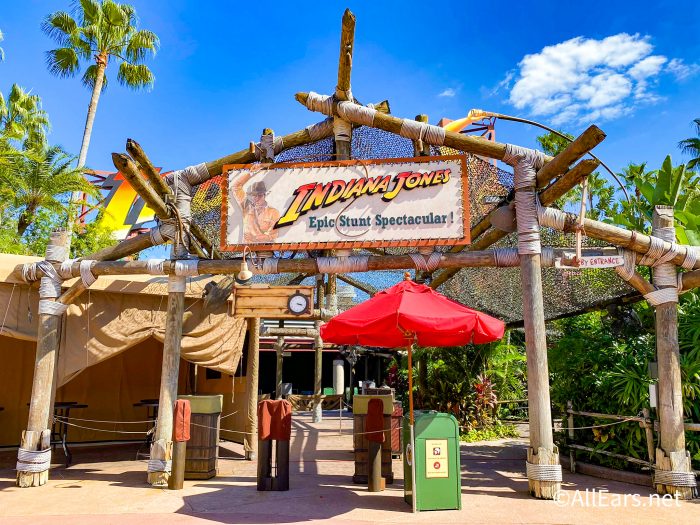 There are a few other live shows that still don't have an exact opening date at this time, including:
We hope to see more live entertainment coming back now that the process has already kicked off!
Bibbidi Bobbidi Boutique
One of the most popular spots for young guests is Bibbidi Bobbidi Boutique at Magic Kingdom and Disney's Grand Floridian Resort. Ever since they arrived in the parks, these makeover locations have had reservations that have been coveted for YEARS by families planning their vacations. However, guests of these experiences do receive makeup, hair styling, and costumes, so this close-contact feature hasn't reopened since the park closures.
There has not been much of a timeline, but we'll be sure to look out for reopening details!
Spas
Some of Disney World's spa locations are still closed for now. While the Grand Floridian Spa reopened on January 26th, 2022, no further announcements have been made on spas at Disney's other resorts. We'll keep our eyes out for updates!
While it may not TECHNICALLY be a spa, the Harmony Barber Shop still falls into the category of self-care. This sweet hair salon has been closed in the Magic Kingdom for quite some time. We're hoping Disney opens this beloved location soon so you can take your little one for their first haircut or trim when you're on vacation!
Getting a haircut at the Harmony Barber Shop is a tradition for many families! We're hoping this returns soon; it's such a fun experience.
Dining Experiences
While you can see characters at spots like Garden Grill or Hollywood & Vine, face character interactions are just starting to return now and haven't been back to restaurants like Akershus, 1900 Park Fare, and beyond.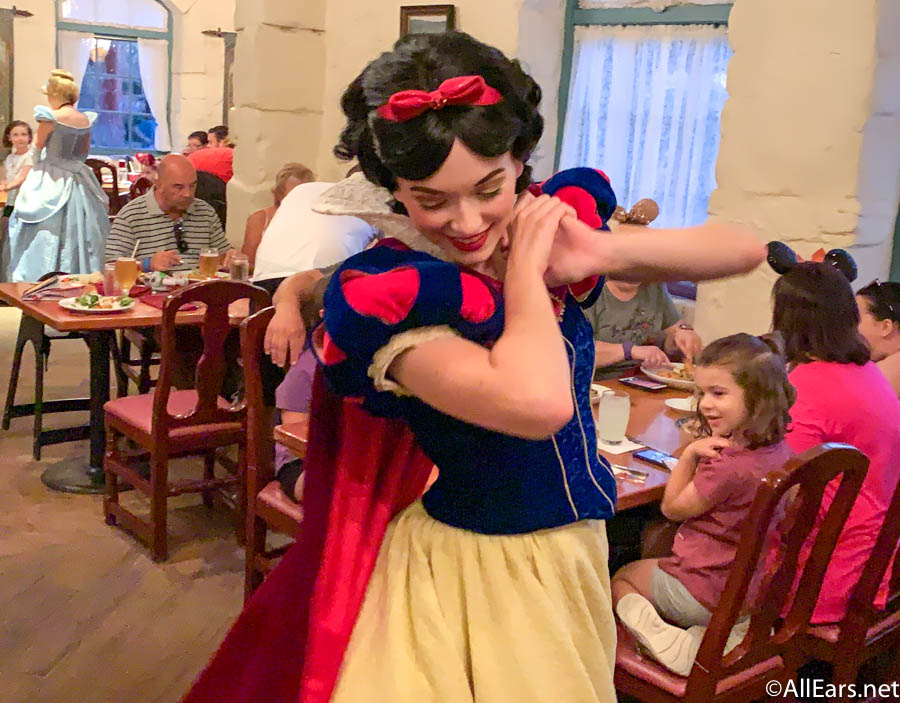 It's important to note that character dining IS open in certain locations, but you cannot get autographs, hug, or take close-up photos with them at this time, although that is changing soon.
Although all of these spots don't have reopening dates at the moment, we'll be sure to keep you updated on the MOMENT that they do. While we miss them dearly, we know that they'll return in time as part of Disney World's ongoing process towards fully going back to normal. And, be sure to stay tuned with All Ears for the latest Disney entertainment and news coming soon!
What closed feature in Disney World do you miss the most? Let us know in the comments below!