Walt Disney World is known for its four theme parks, but what about all the places that stay open past when the parks close?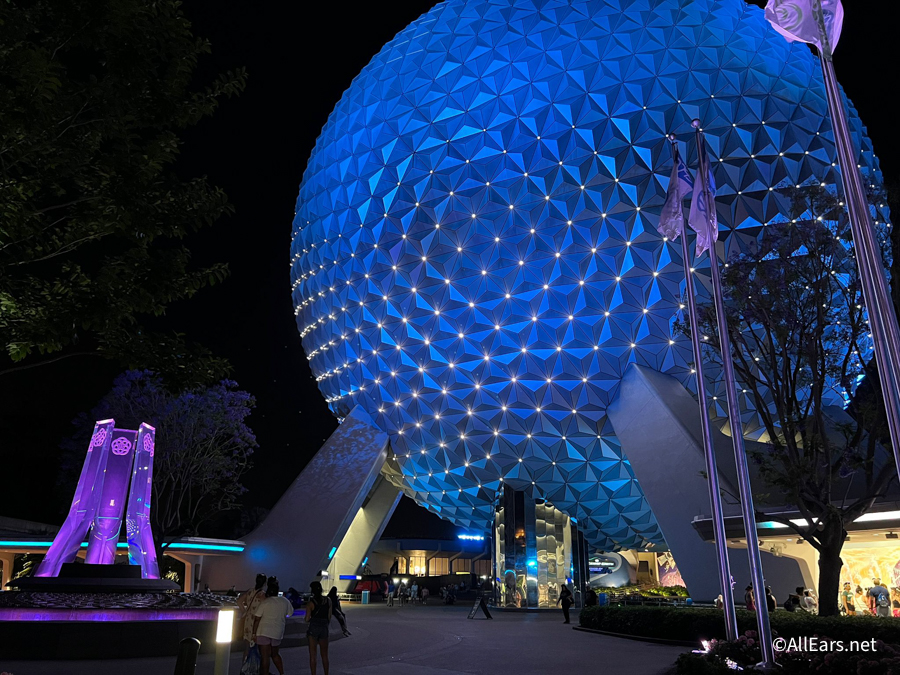 Whether you're leaving the park at 8PM or midnight, there are quite a few spots where you can continue the fun if you're 21 and up! Some are pretty well-known, but others are on the more hidden side and are worth checking out!
We Bet You Don't Know About These Late Night Spots in Disney World
Enchanted Rose Lounge
Did you know that there are themed lounges in the Resorts of Disney World? Even if you're not staying at Disney, these can be worth visiting! Over at Disney's Grand Floridian Resort & Spa, you can visit Enchanted Rose Lounge, which is themed after Disney's Beauty and the Beast.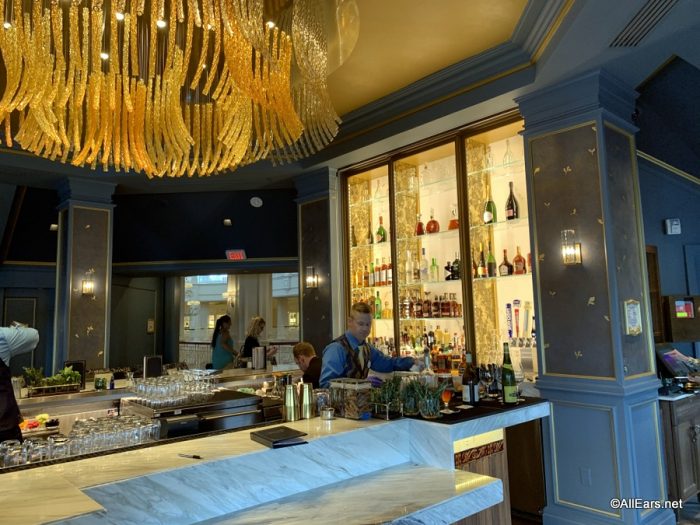 If you're a seasoned Grand Floridian Disney fan, you might remember that this lounge replaced Mizner's Lounge. Disney made the bar much bigger and elegant, even adding a chandelier that is meant to mimic Belle's iconic yellow dress.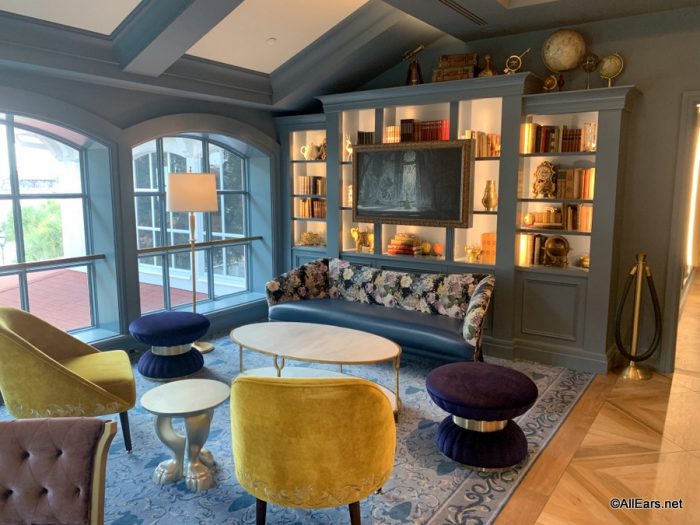 There are four different areas in the lounge, one featuring the main bar, another themed like Belle's library, another designed like a corridor in the Beast's castle, and an outdoor patio.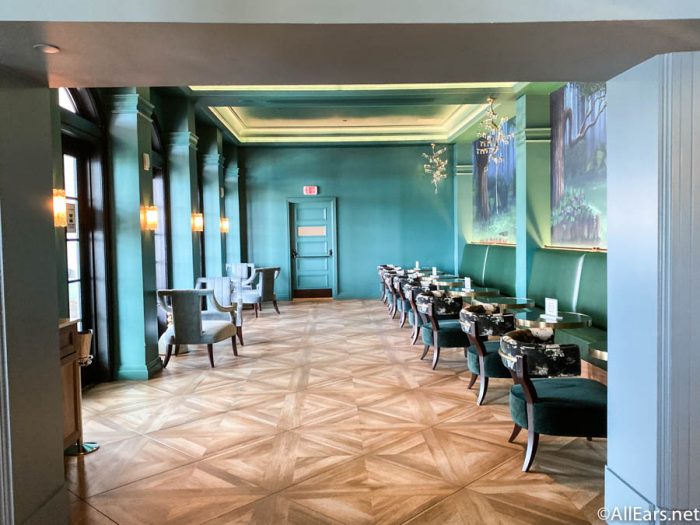 You can expect to find a drink menu to match the upscale feel to the lounge too!
Jock Lindsey's Hangar Bar
Disney Springs is home to quite a few late-night spots, but there might still be a few that are lesser-known. Though, this probably isn't one of them. But, the theming makes it a bar we just can't go without covering! Jock Lindsey's Hangar Bar is located at The Landing (near Gideon's Bakehouse and The Boathouse) and is themed after Indiana Jones.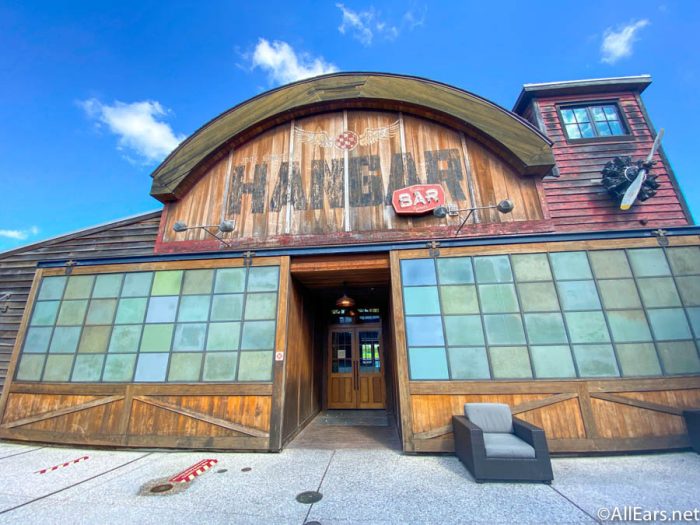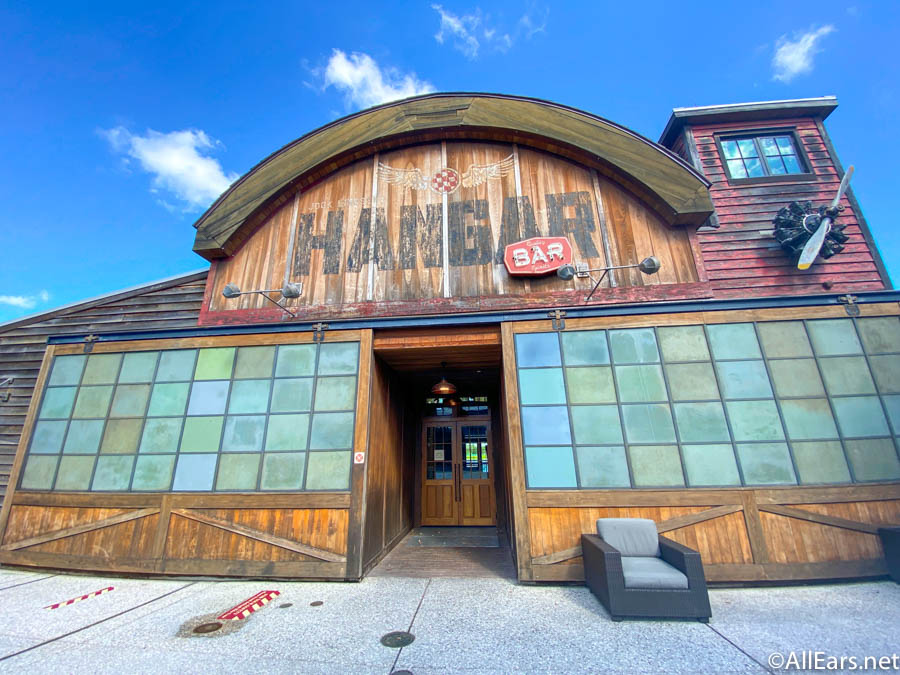 This highly-themed bar transports you back to the 1940s into Indy's pilot friend's hangar. If you've seen Raiders of the Lost Ark, you might remember Jock Lindsey (pilot and owner of a pet snake) — this is his joint!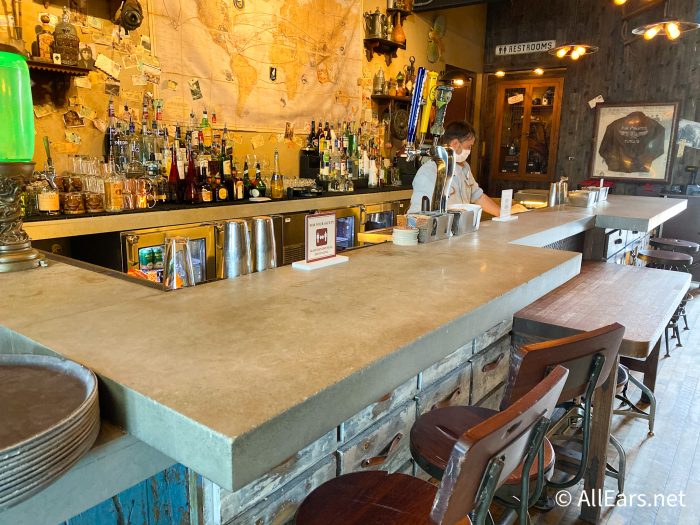 The bar features tons of different artifacts, spare airplane parts, salvaged equipment, and dusty mementos and, if you look closely, you might recognize some hidden details! When it comes to the menu, you'll find specialty-themed cocktails, like the Fountain of Youth and The Scottish Professor. Plus, they also have some small bites!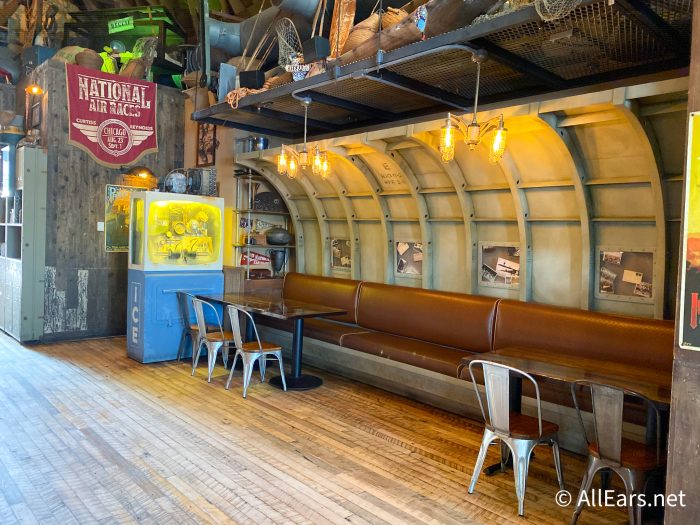 Hangar Bar is family-friendly, so you can bring your kiddos, grab a drink, and search for all the fun hidden details together!
Enzo's Hideaway Tunnel Bar
This next bar is one of the more hidden ones at Disney Springs! You'll have to be sure you're looking for Enzo's Hideaway Tunnel Bar. Why? Well, it's meant to be hidden!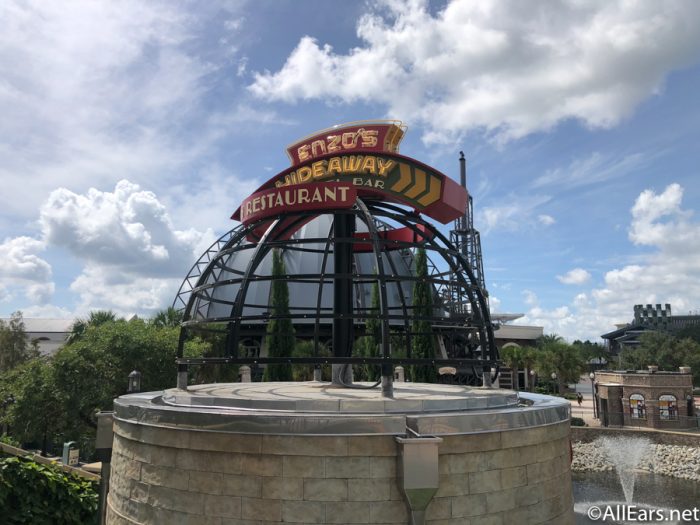 Just before you get on the bridge to head from The Landing to West Side, there's a staircase that will take you down to this hidden lounge. And once you find it, you'll walk into a 1920's speakeasy!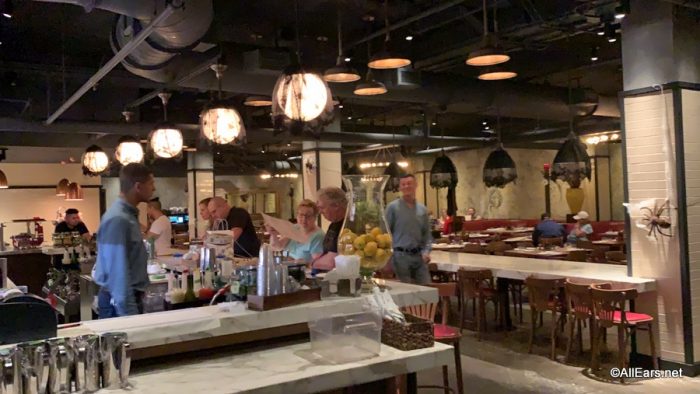 The menu features prohibition-era cocktails and has the largest selection of rums and scotches that you'll find at Disney Springs. They also serve full Italian entrees here so you can get a whole meal if you'd like!
The seating area is a bit on the smaller side, so Disney does recommend getting a reservation if you're hoping to grab a drink (or a bite) here.
BoardWalk Pizza Window
Over at Disney's BoardWalk, there are more hidden gems! If you're craving a late-night pizza run, you can satisfy that at the BoardWalk Pizza Window. This little pizza shop doesn't close until 11PM, so you can get your after-hours bite here!
The pizza window serves up slices of pizza or a whole pie so you can share with a group or keep it all to yourself (how we prefer to do it).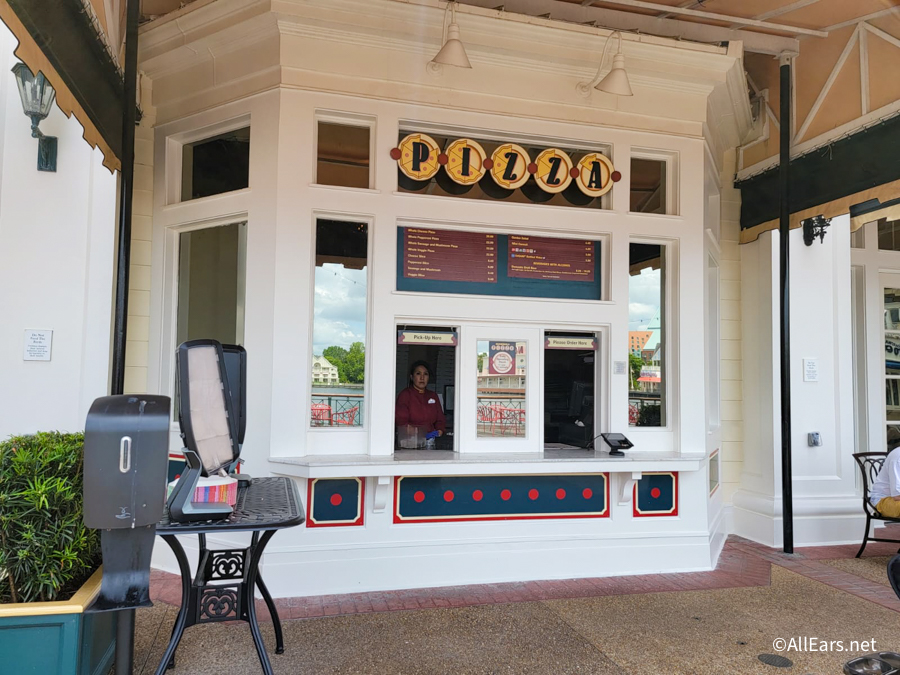 They also serve up salads, soft drinks, sangria, and even some treats! If you're staying at Disney's BoardWalk or need a bite as you head out of EPCOT, this is a good place to stop!
Trader Sam's Grog Grotto
If you've never been to Trader Sam's Grog Grotto, this is a place to add to your next visit. You'd probably walk right past it as it's kind of hidden in Disney's Polynesian Village Resort! It's a hole in the wall Tiki Bar and is located past Captain Cook's (the Quick Service restaurant) just before you reach the door that takes you outside.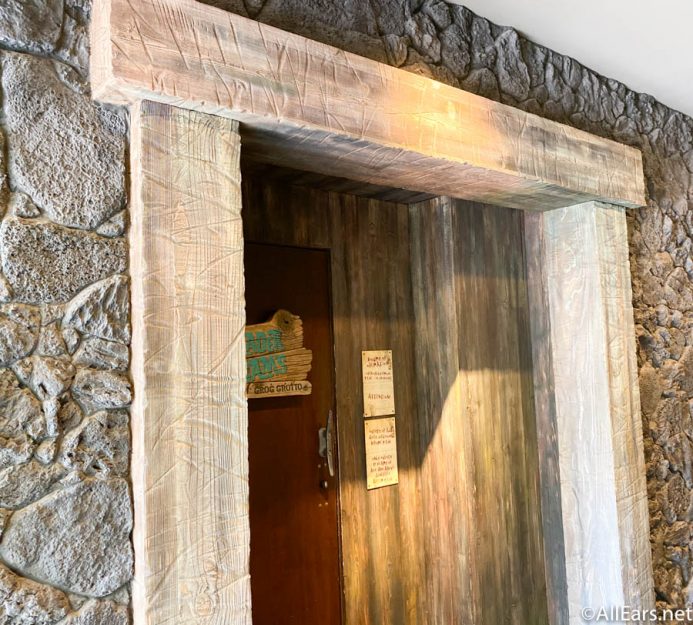 But this place is a hidden gem. It is a highly themed bar based on the Jungle Cruise at Disney's Magic Kingdom. If you remember one thing about Jungle Cruise, it's probably the bad jokes and, rest assured, those continue here!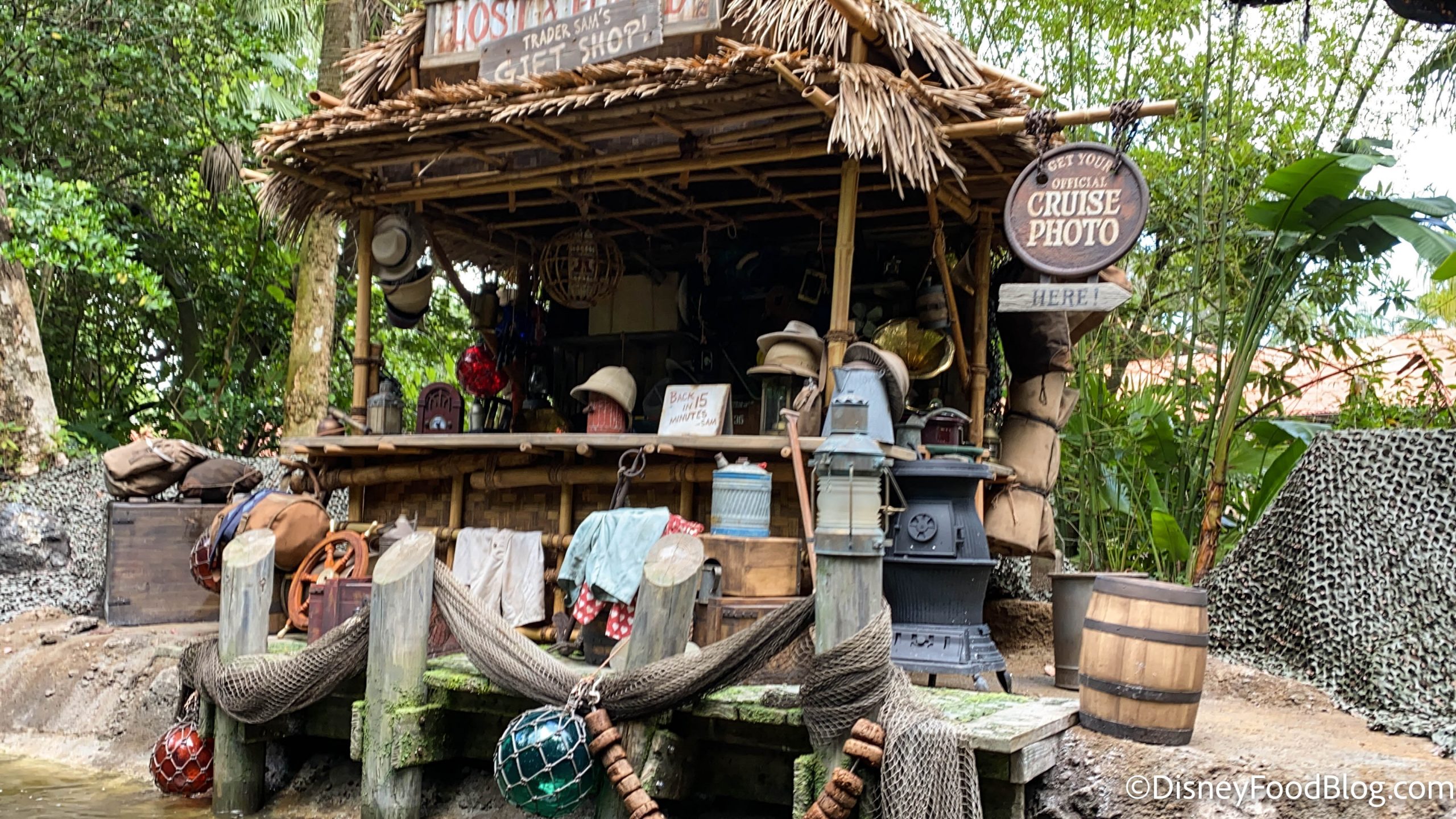 When you walk in you'll set foot into a tropical paradise with skippers to serve you the latest island fare. Each drink is highly themed, and they don't just deliver drinks to your table here — order specific drinks, and the whole bar gets involved in whatever you've ordered for the night!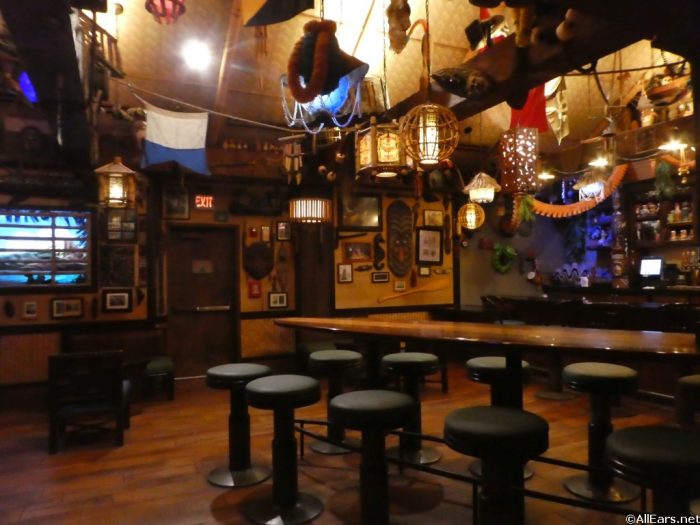 If you haven't picked up on it yet, Trader Sam's is a fun place to go if you're looking for high energy and lots of laughs to finish off your night.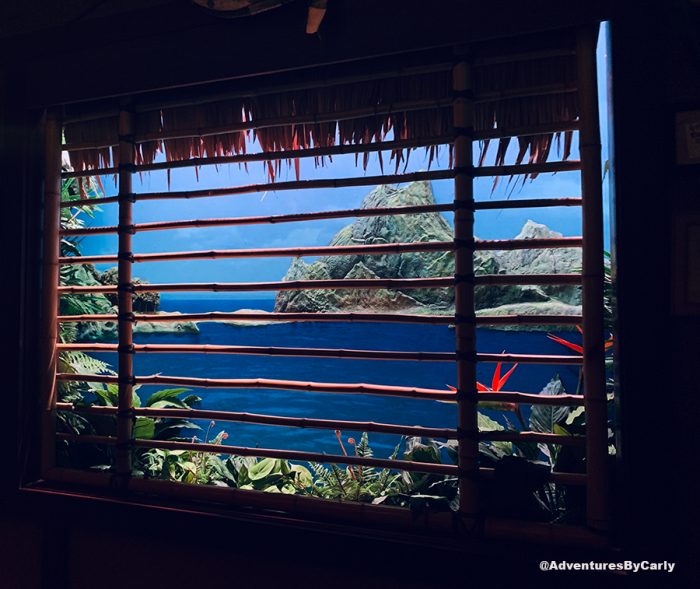 Now, this enchanted tiki bar isn't very large so expect to have a bit of a wait to get in. And, the highly themed atmosphere and drinks do come at a cost so expect to pay a pretty penny for your cocktail. But, if you want to make it a bit cheaper, you can always pass on the souvenir mugs.
Jellyrolls
Did you know that Disney World has a dueling piano bar? It's true! Over at Disney's Boardwalk, one of the lesser-known but very fun late-night spots is Jellyrolls.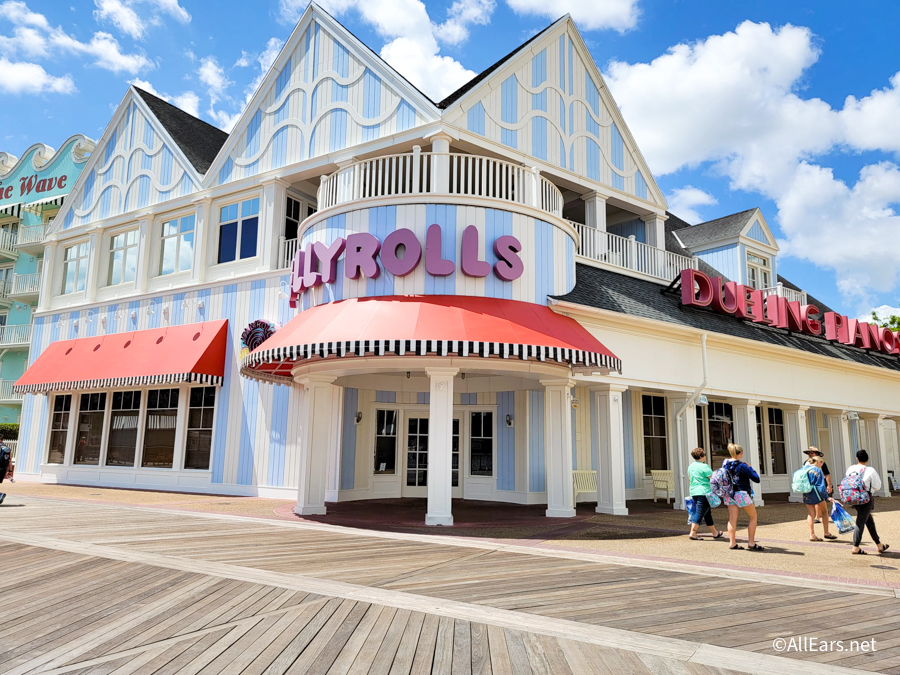 Here you can sip on cocktails, munch on popcorn, and request any song you can think of to hear the pianists perform! We've been here quite a few times and there's rarely a song that these duelers don't know. Oh, and this is a great spot to go if you're hoping to embarrass your friends on their birthday (you'll just have to see)!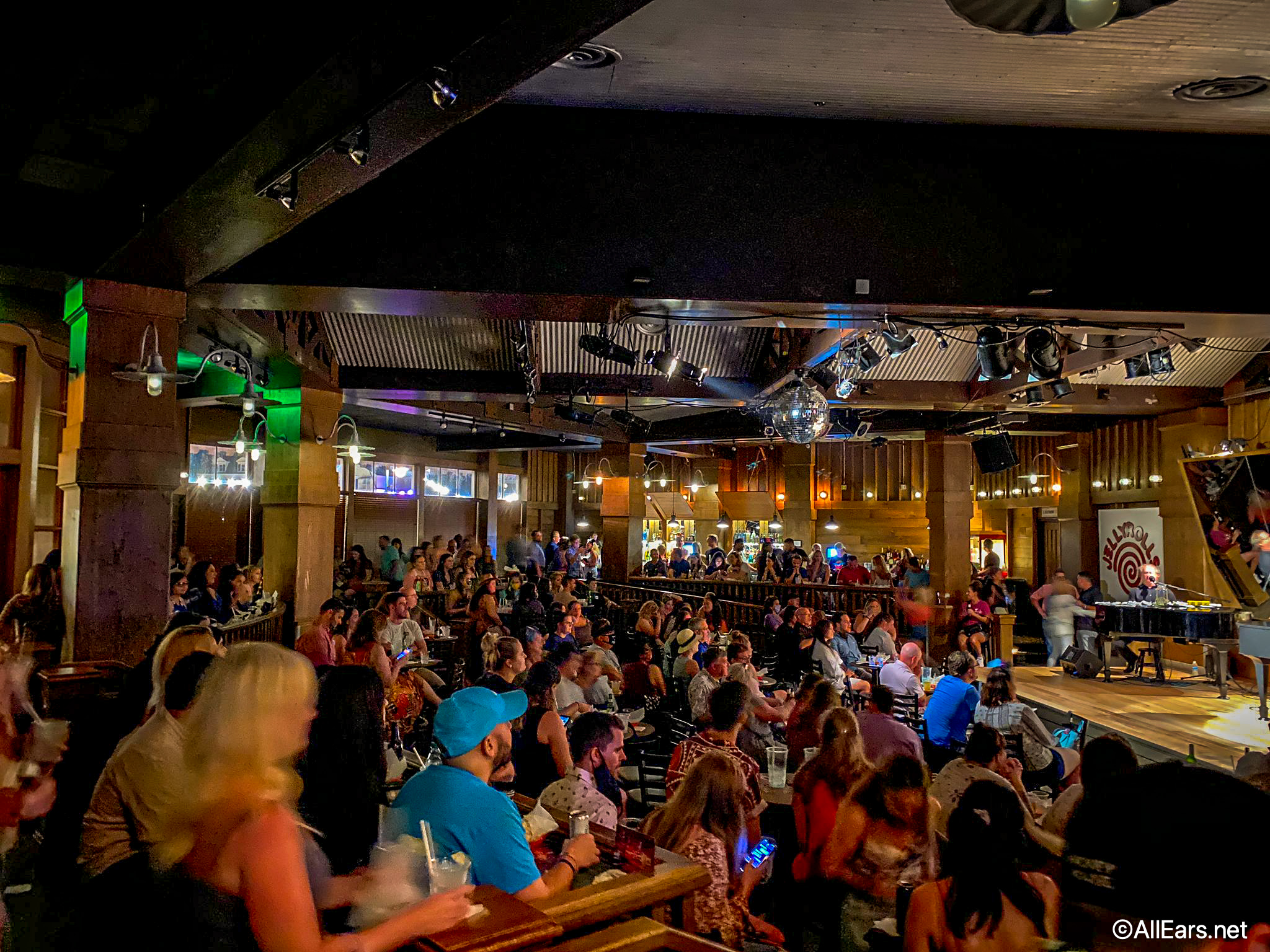 Jellyrolls does have a cover fee to get in so keep that in mind when you're planning your night at Disney World.
Atlantic Dance Hall
Just across the way from Jellyrolls is another nighttime spot — Atlantic Dance Hall. At the dance hall, you can dance the night away to the top hits from the '80s, '90s, and even some current ones!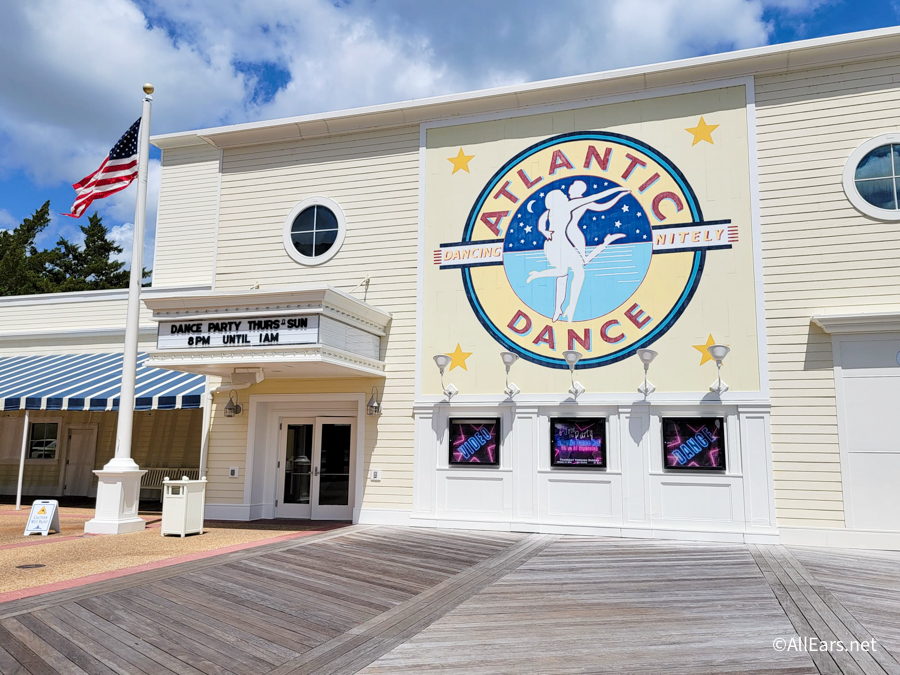 You'll feel like you're stepping back in time with the art deco theming…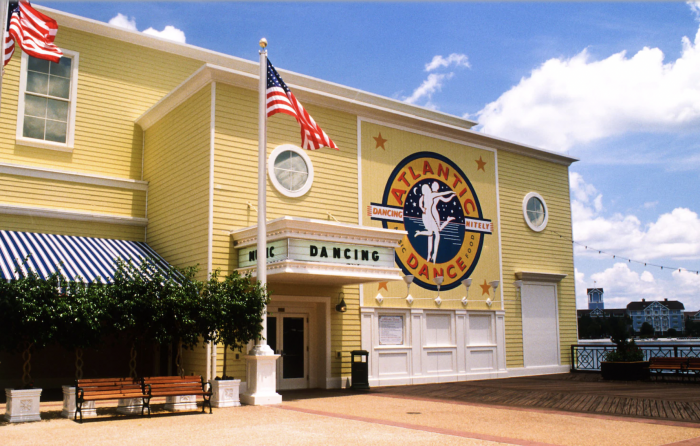 …and if you need a break from dancing, you can step out on the balcony and overlook Crescent Lake lit up at night. Plus, there's generally no cover here so you can dance your little heart out at no cost!
Did you know about all of these late-night Disney spots? If so, we're impressed! They all offer up something a little different but are sure to keep you entertained late into the night on your visit to Walt Disney World.
Join the AllEars.net Newsletter to stay on top of ALL the breaking Disney News! You'll also get access to AllEars tips, reviews, trivia, and MORE! Click here to Subscribe!

Have you been to any of these places at Disney World? Let us know in the comments!