Disneyland has continued to reopen its quick-service restaurants and treat stands around the parks.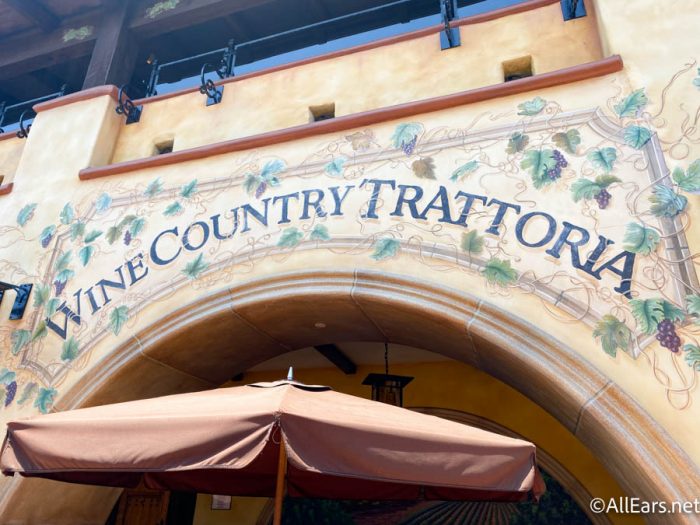 But, some of our favorite table-service locations are also welcoming guests back, like Lamplight Lounge and Oga's Cantina. But, if you're looking for a great Italian meal to kick off the summer, we've got just the place for you!
Wine Country Trattoria has finally reopened at Disney California Adventure with pasta and wine that will make your taste buds sing! And, we're giving you a look at the official reopening today!
Check-in
When we first arrived for our lunch reservation, we checked in through the Disneyland app (which has become pretty standard at all Disneyland restaurants).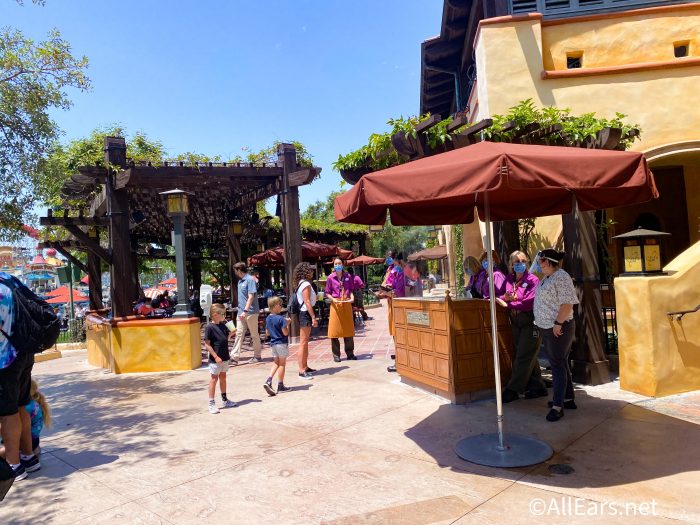 And, when our table was ready, we were led outside to the patio seating area, where tables had already begun filling up.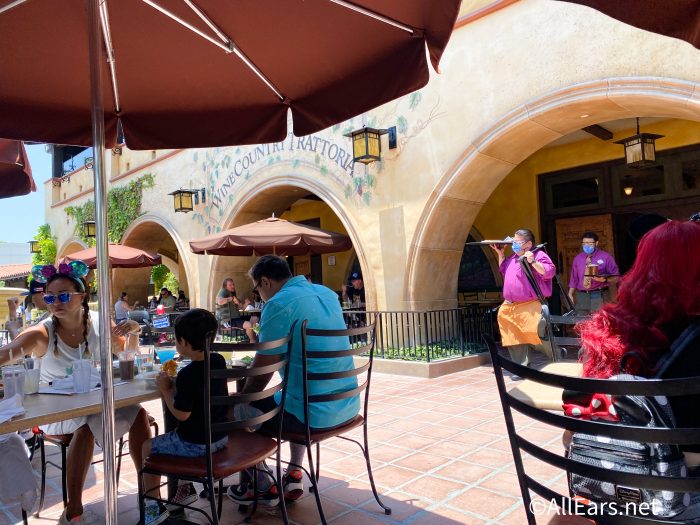 Though we felt that the tables were a bit more distanced from each other, almost all of the tables were filled with families dining at the restaurant. So, it seems that they are operating at full capacity right now.
Menu
Instead of paper menus, Disney has been directing guests to scan a QR code on the table to pull up the menu — and that was no different here!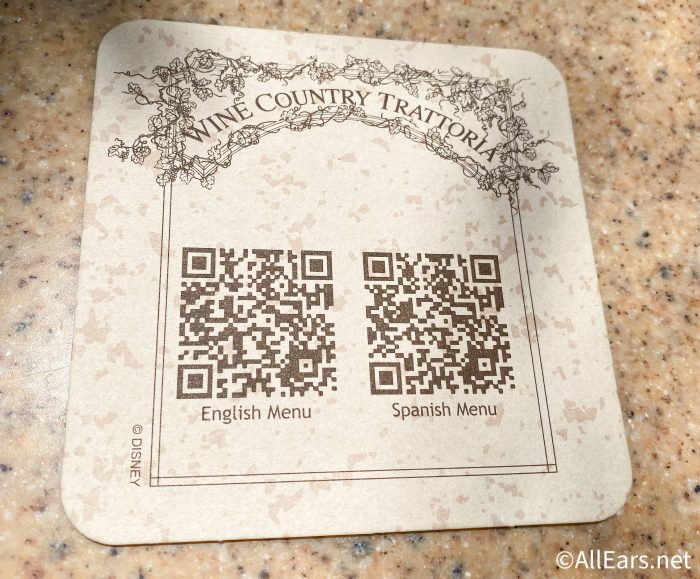 The menu features a wide variety of Napa Valley-inspired bites (and wine, of course) including four appetizer options and Italian dishes like Spaghetti Aglio Olio, and Lasagna Rustica.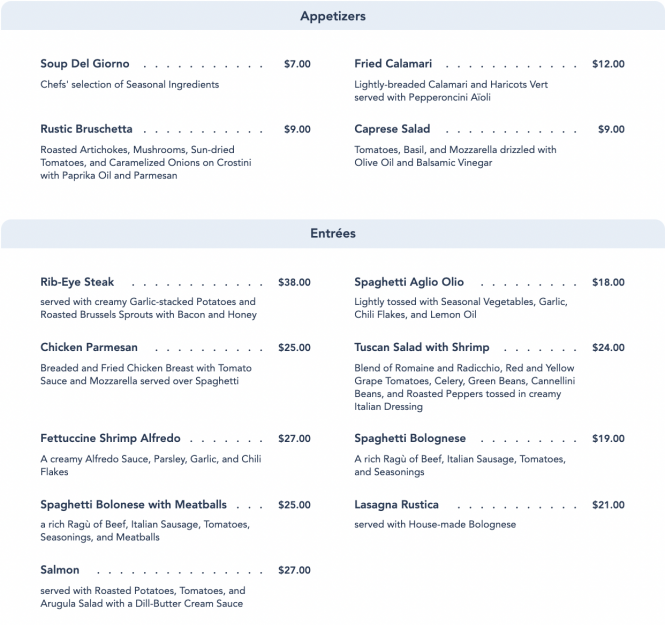 Plus, there are also a few kid menu options and dessert!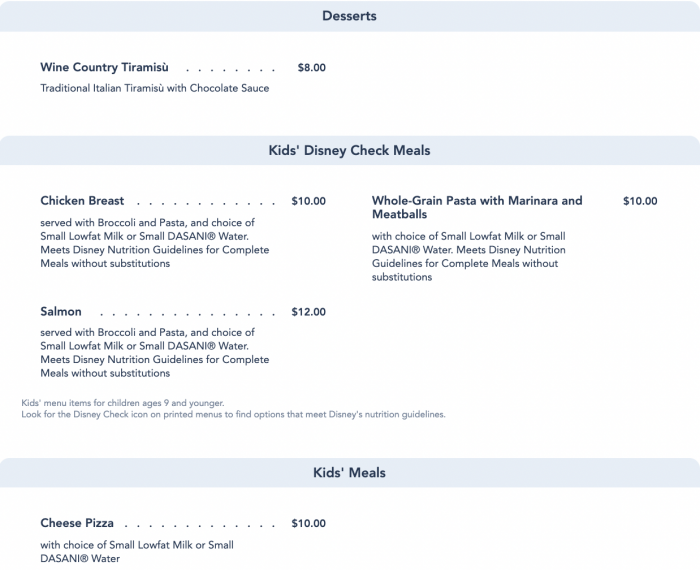 We opted for the Rustic Bruschetta as an appetizer which is made with Roasted Artichokes, Mushrooms, Sun-dried Tomatoes, and Caramelized Onions on Crostini with Paprika Oil and Parmesan for $9.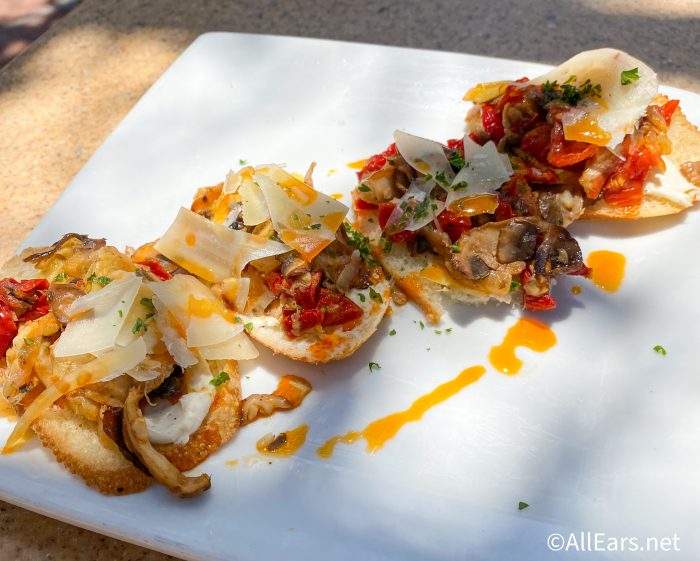 And, for our meal, we got the Chicken Parmesan, which is a Breaded and Fried Chicken Breast with Tomato Sauce and Mozzarella served over Spaghetti for $25…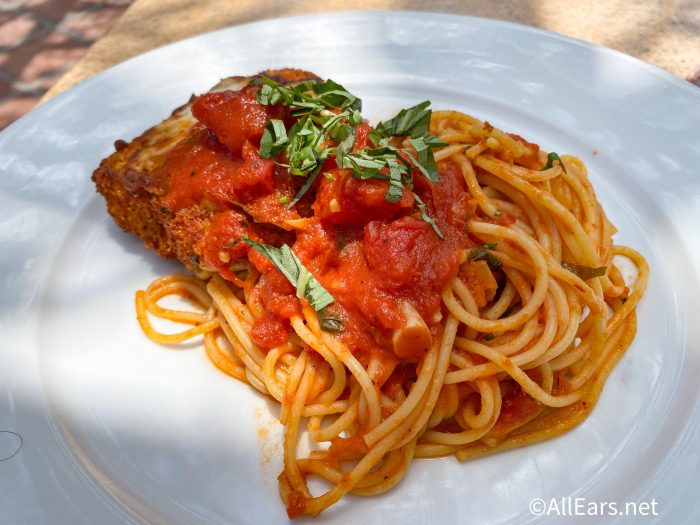 …and the Spaghetti Bolonese with Meatballs that features a rich Ragù of Beef, Italian Sausage, Tomatoes, Seasonings, and Meatballs for $25.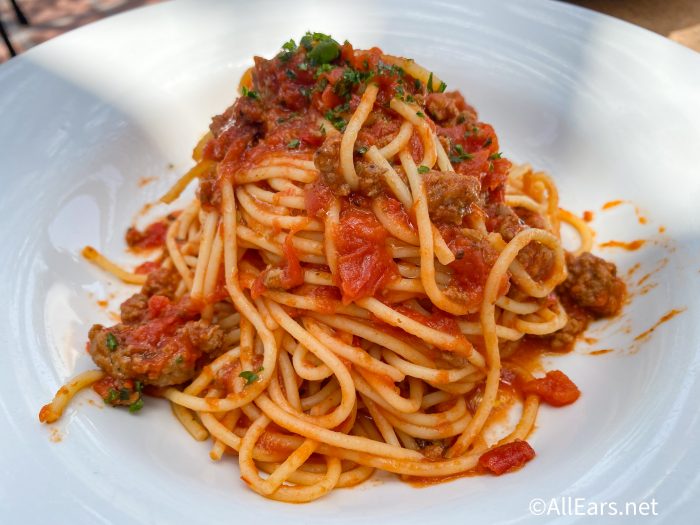 All in all, we were happy to be back at the restaurant and will definitely be back for more! And, we'll be sure to give you a look at all the other dining locations reopening around Disneyland soon too so stay tuned!
What's your favorite restaurant to visit in Disneyland? Let us know in the comments below!