Disneyland is ramping up for LOTS of big things as of late as more guests return to the parks and additional experiences open once again.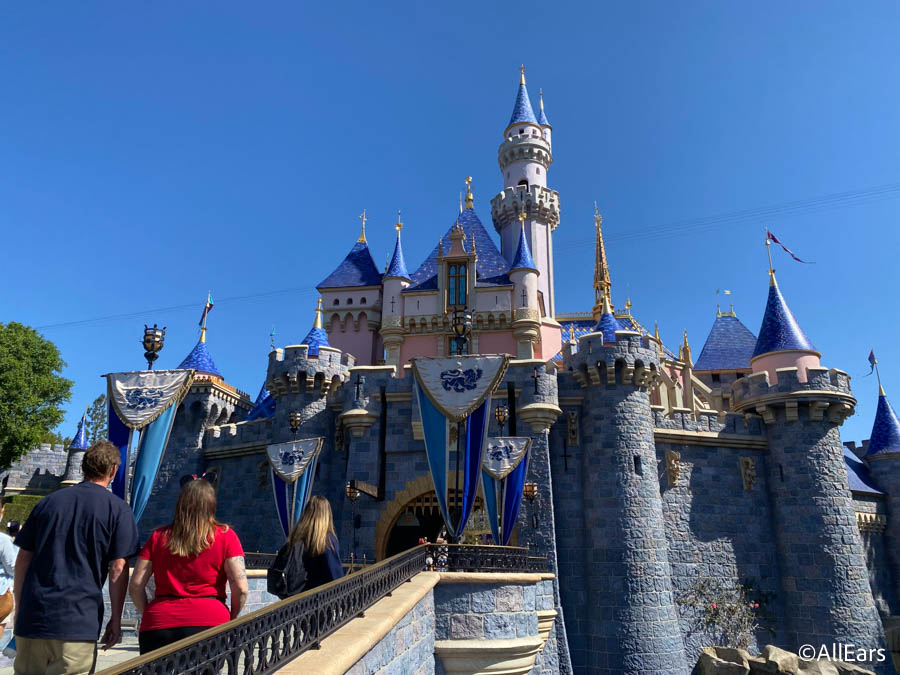 Now that Avengers Campus has officially opened and numerous restaurants are welcoming people back again, we've been waiting for the moment that out-of-state visitors could head to the parks. When Disneyland initially reopened, attendance was limited to state residents. That began to shift, though, as spots like Universal Studios Hollywood noted that out-of-state guests could come to the park, as long as they had proof of full vaccination according to California's guidelines.
Today, Disneyland began allowing out-of-state visitors to enter the parks without showing proof of their vaccination status. California does recommend, though, that guests are either fully vaccinated or have had a negative COVID-19 test directly before they return back to theme parks. Disneyland has also updated its health and safety measures today with the removal of temperature checks as masks are made optional for fully vaccinated guests.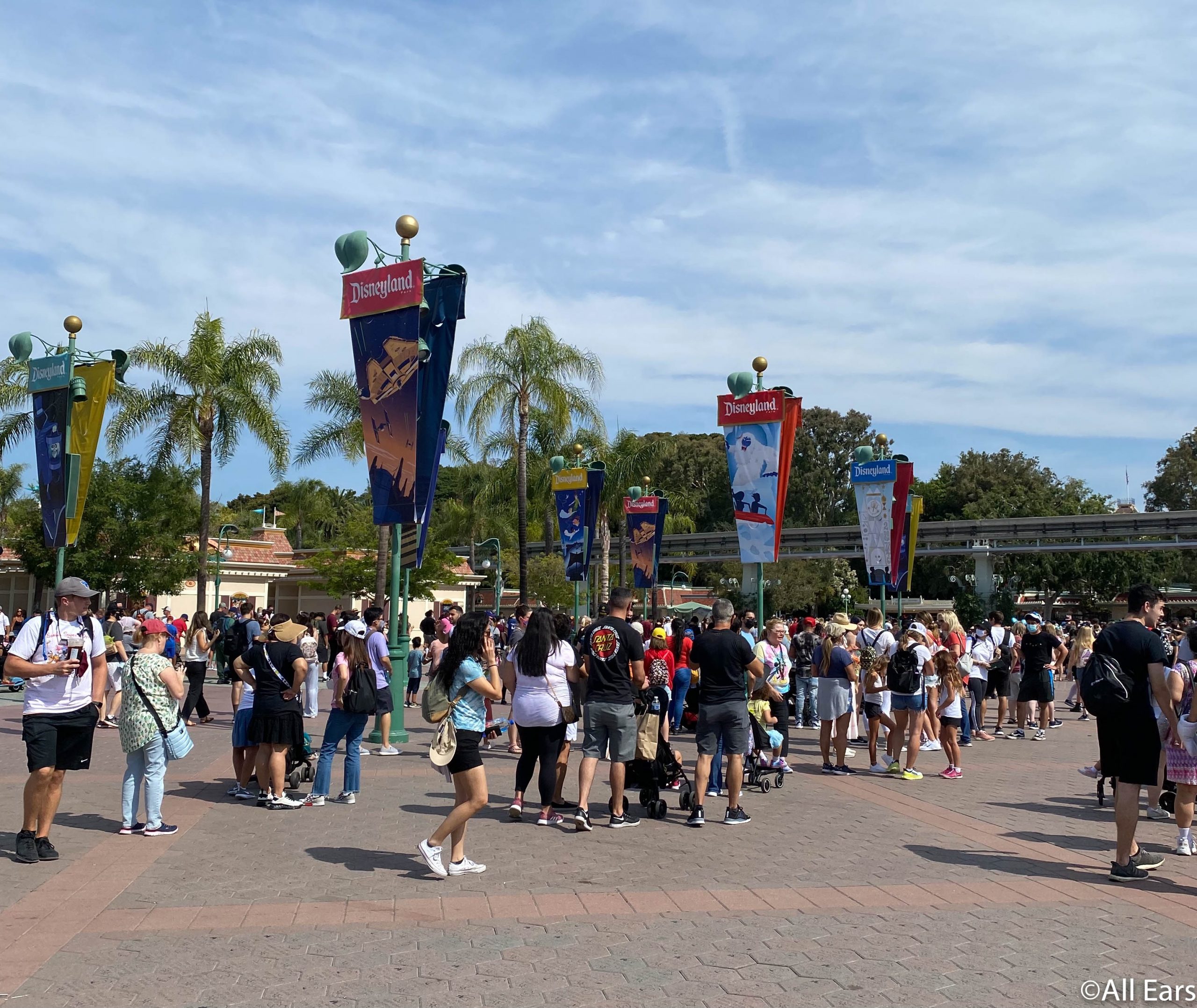 Now that out-of-state guests are able to return, here's what the parks were like today! When we first entered Downtown Disney, plenty of guests were milling about with and without face masks on.
The lines to Disneyland extended back from the gates all the way towards the plaza area next to Disney California Adventure.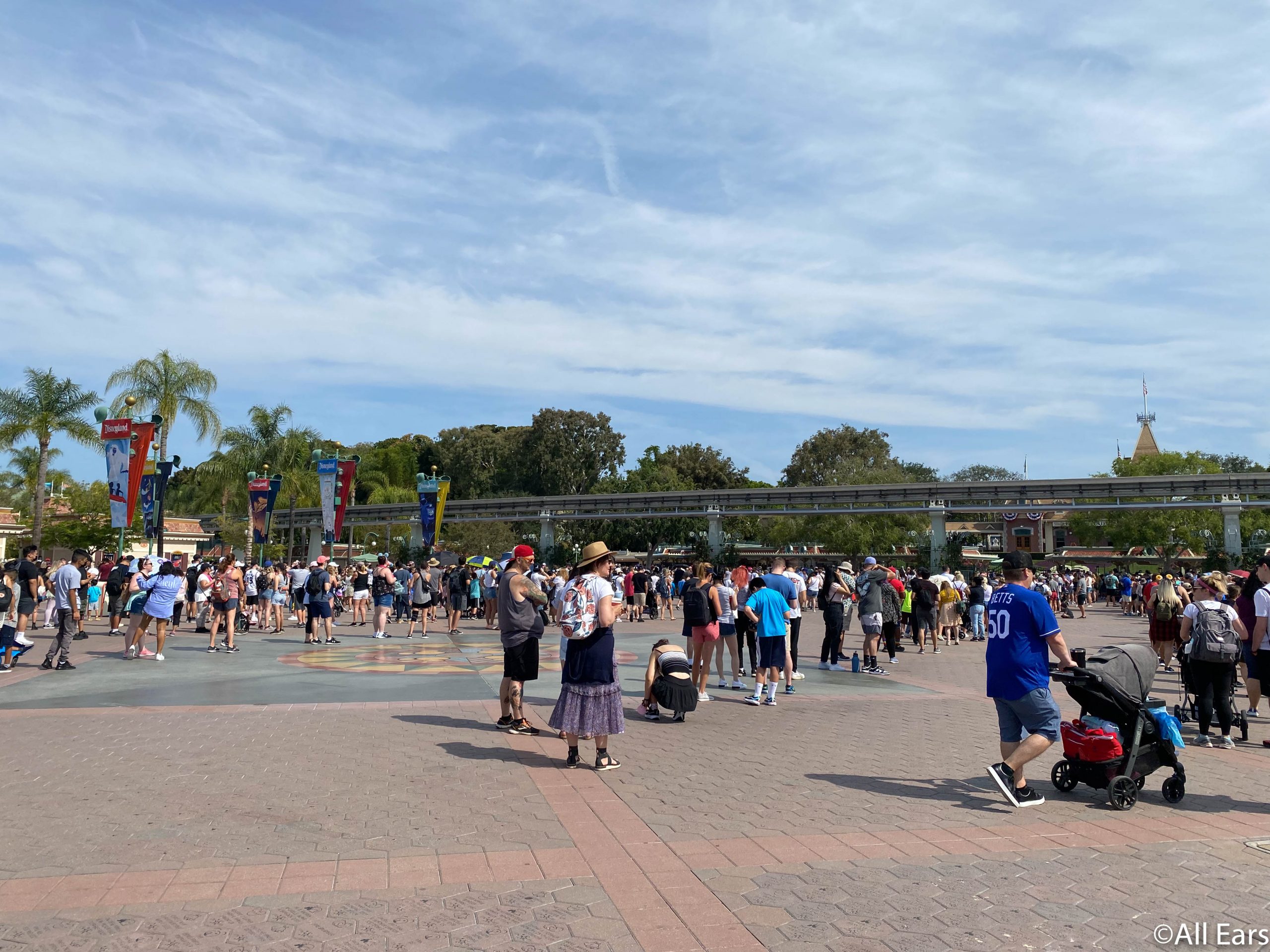 Although the lines weren't as long to enter Disney California Adventure, you can still see how busy the park was as out-of-state guests returned once again.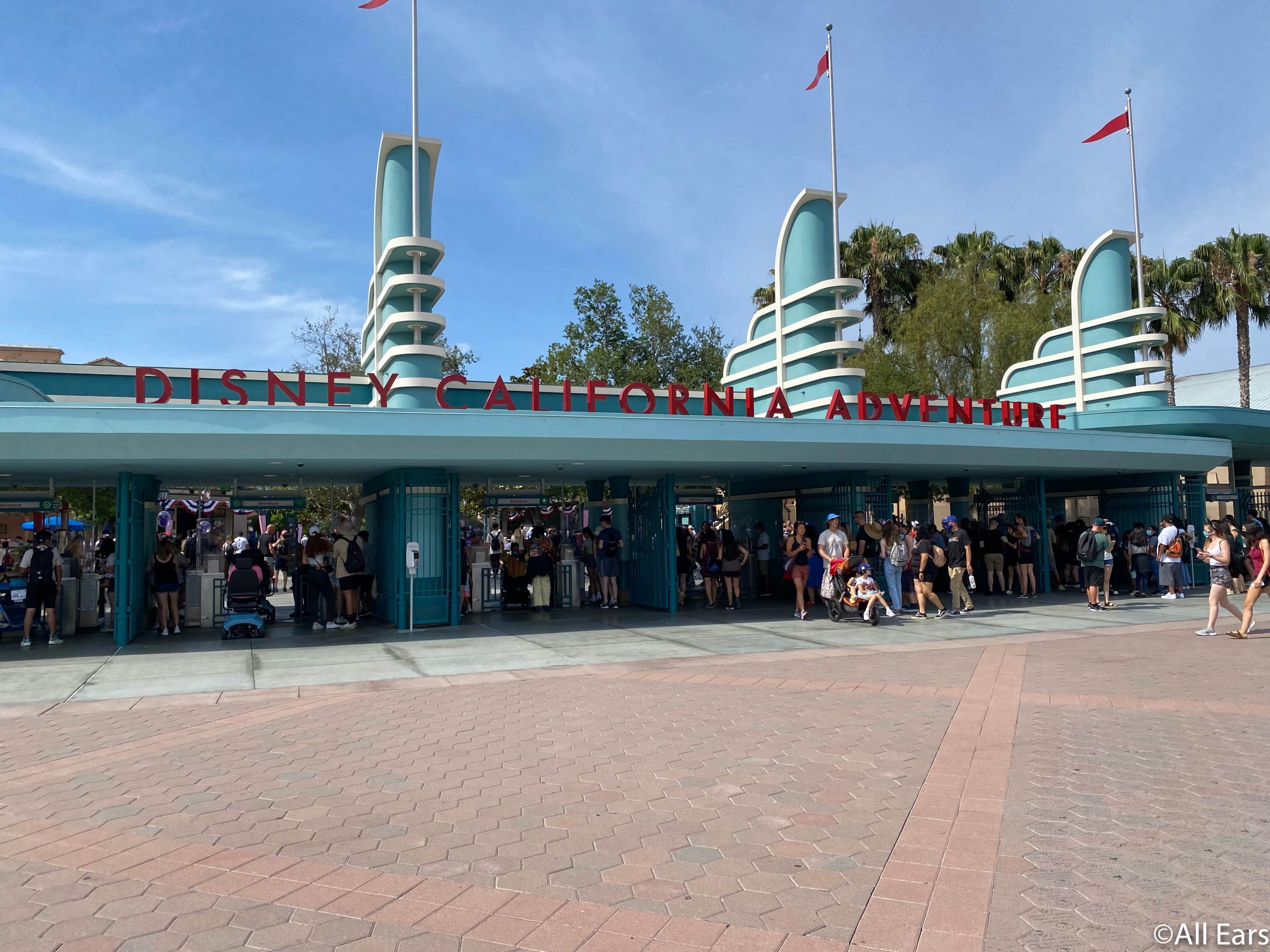 We'll be sure to update you on any other changes coming to Disneyland soon. In the meantime, stay tuned with All Ears for the latest Disney entertainment and news!
When's your next trip to Disneyland? Let us know in the comments below!