One of the first things that you need to decide when planning a Disney World vacation is where to stay.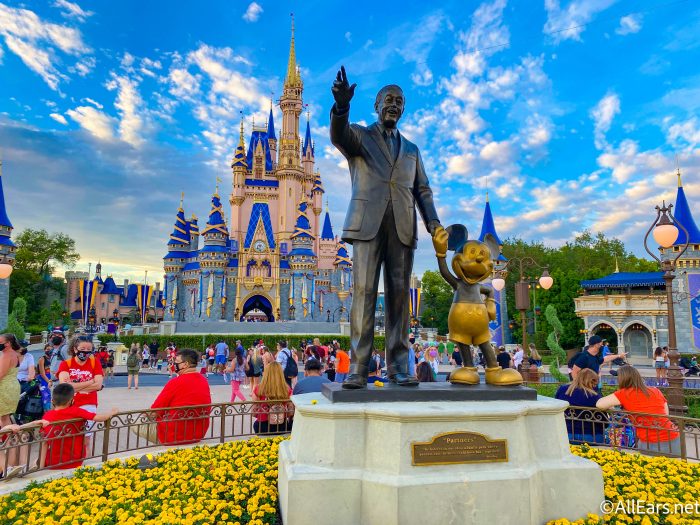 Disney has more than 25 on-site hotels to choose from and if you're looking to stay off-site at surrounding hotels, there are even more options! So, how do you pick the hotel that will work best for you and your family during your trip? Well, we're breaking down all the perks that you get when staying at a Disney World hotel versus an off-site hotel.
Here's how the hotel perks compare!
Theme Park Transportation
One of the big benefits of staying at a Disney World Resort hotel is that you're staying close to the parks. And, you don't even have to think about how you'll get to them because all Disney World hotels offer complimentary transportation to the four theme parks, water parks, and Disney Springs.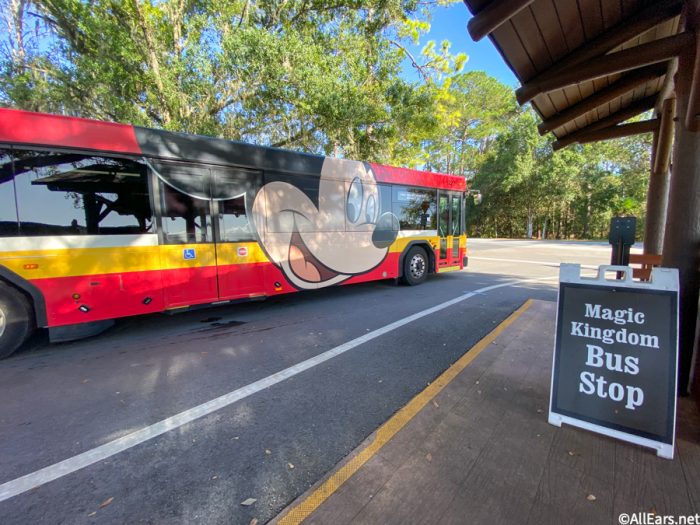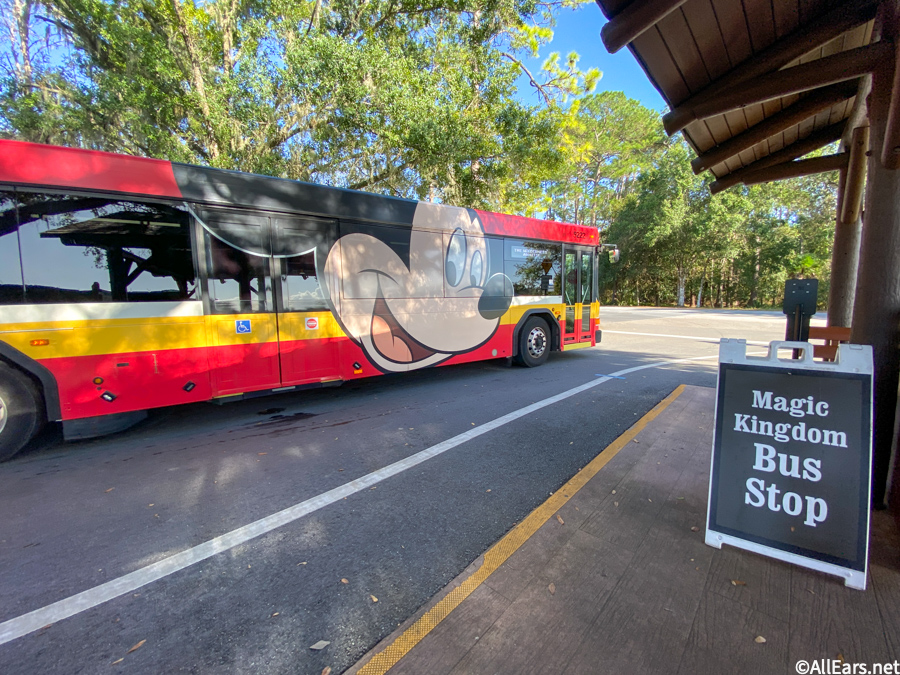 Plus, depending on which hotel you choose to stay at, a Disney bus won't be your only option — Disney also offers transportation on the monorail, Disney Skyliner, and boats from select resorts. And, it's all free of charge!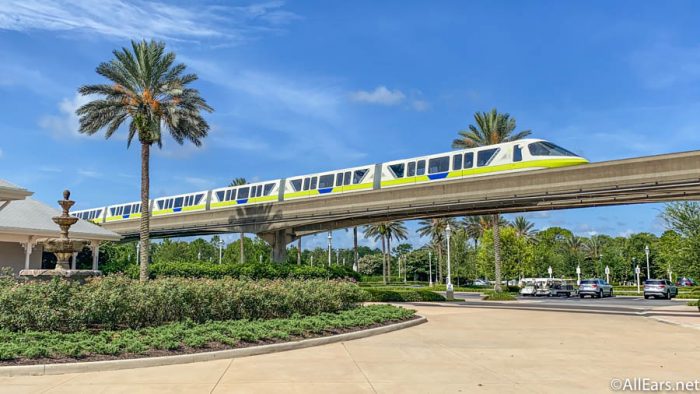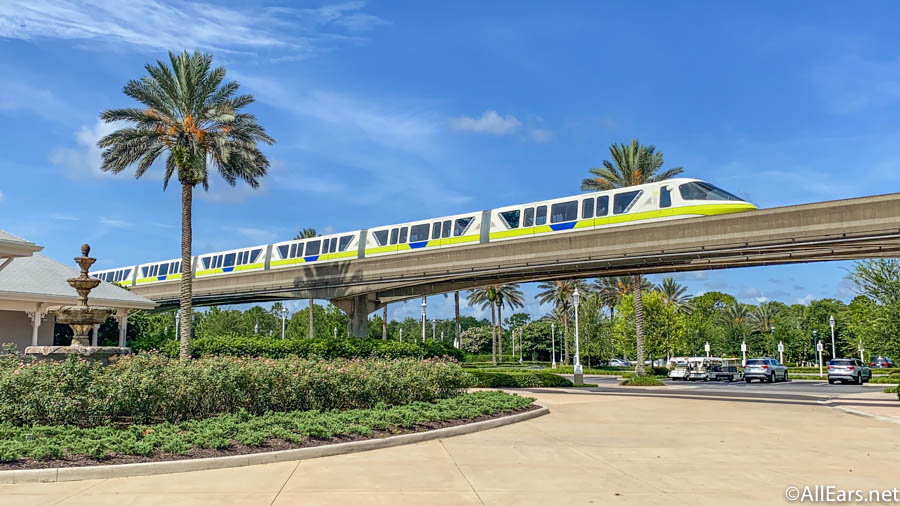 This transportation won't be guaranteed if you're staying at an off-site hotel, however. While many hotels in the surrounding area do offer bus transportation to and from the Disney parks, you may have to pay a small fee and the busses tend to run a bit less often than those at the Disney World hotels.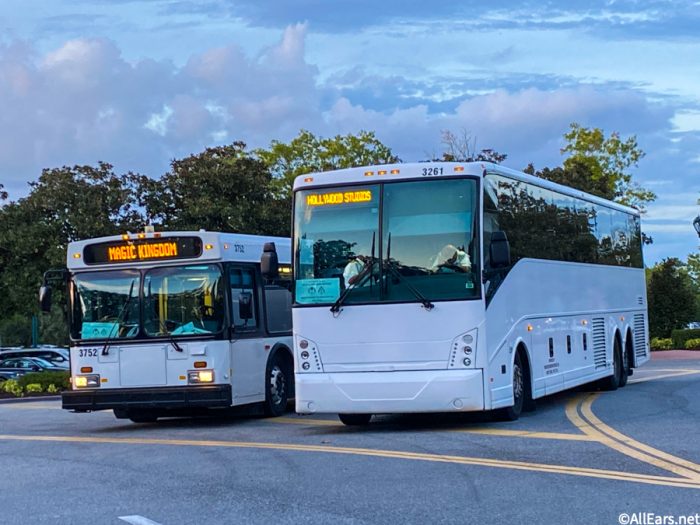 But, keep in mind that even guests who are not staying at a Disney World hotel do have access to all of the Disney transportation options. So, once you get to Disney World from your off-site hotel, you can get between the parks using Disney transportation.
Dining Options
Another thing to consider is how the dining options differ between Disney World hotels and off-site hotels. Disney offers a wide variety of pricing options when it comes to hotels, and depending on how much you're willing to pay you'll have more (or less) dining options.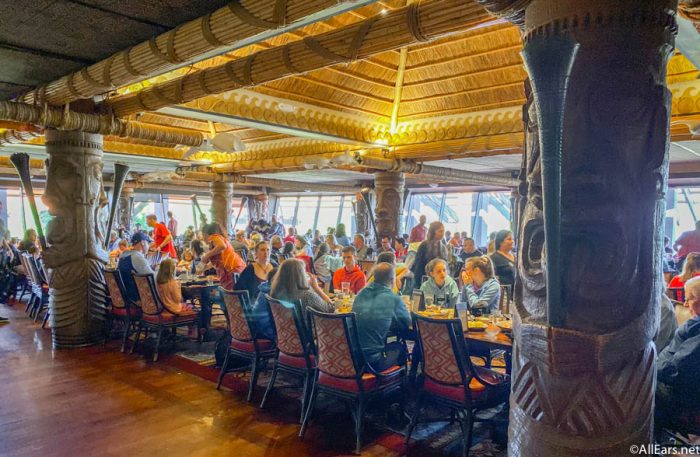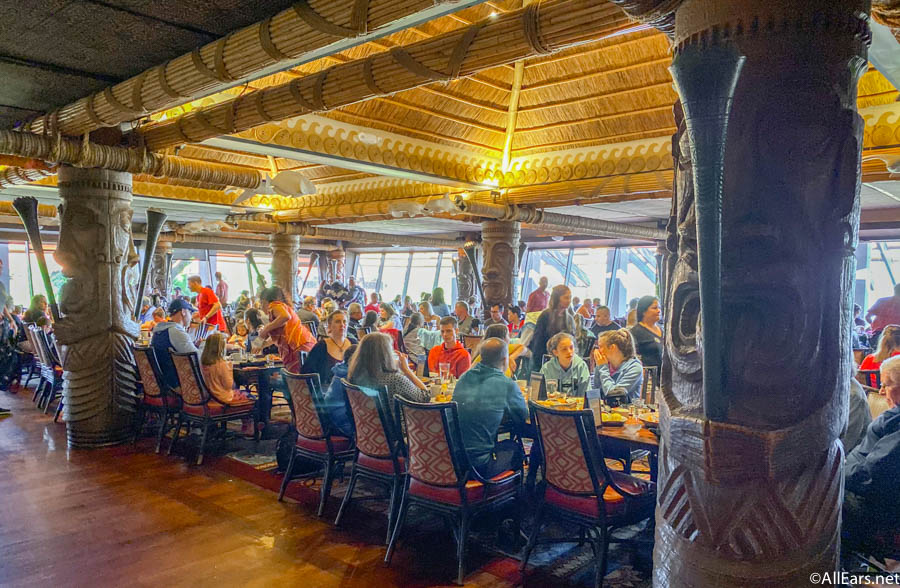 The hotels that cost the least (Value Resorts) typically only have a food court, Moderate Resorts normally have a food court and one or two other dining options, and Disney Deluxe Resorts offer the most options when it comes to restaurants.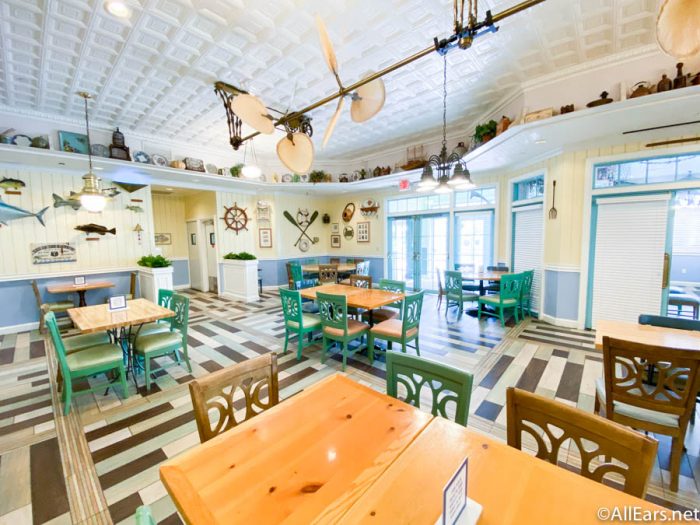 Off-site hotel dining options can vary quite a bit on the other hand and you'll need to do some research before booking your stay. At some, you might only find a coffee shop in the lobby and at others, you might a huge variety of options — it all depends.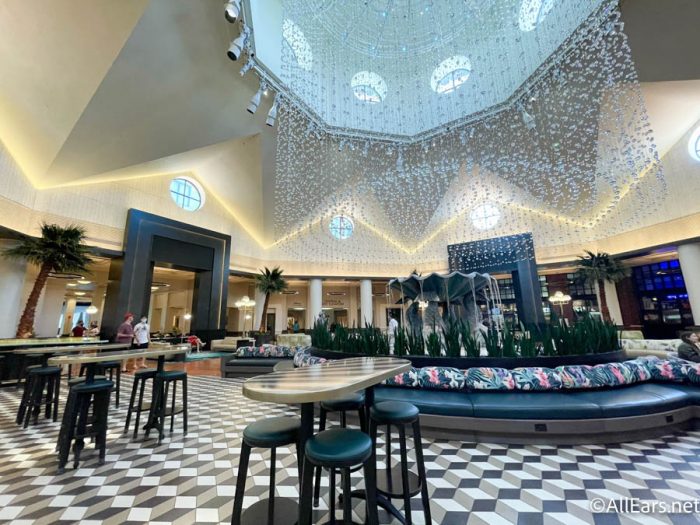 But, one of the biggest differences in perks is that many off-site hotels offer complimentary breakfast buffets, while there are no free dining options at Disney World hotels (or at Disney in general).
Extra Time in the Parks
Two more benefits that are offered at both Disney World Resort hotels and select off-site hotels include Early Theme Park Entry and Extended Evening Theme Park Hours.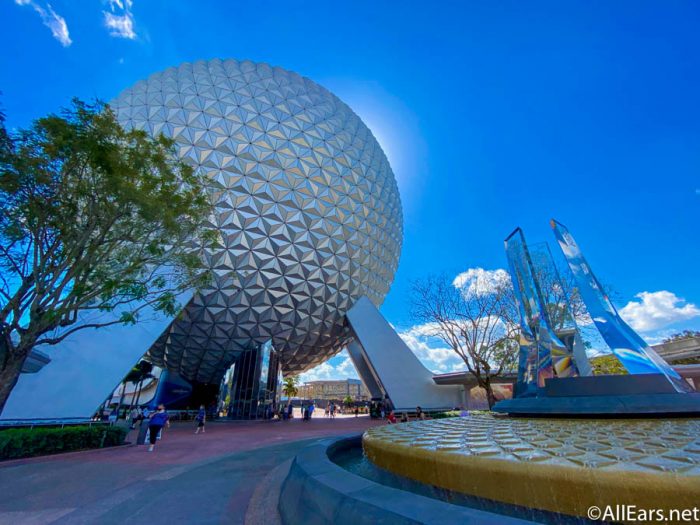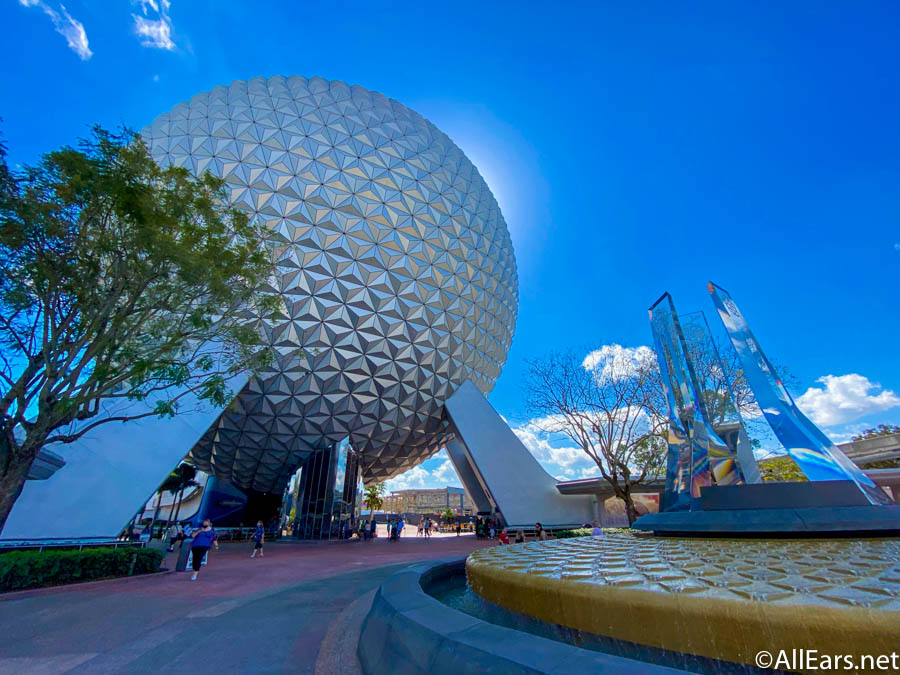 Unlike Extra Magic Hours (which are no longer offered in Disney World), Early Theme Park Entry allows guests to enter any park 30 minutes before it opens every day. So, guests have the opportunity to beat the line at popular attractions or just enjoy the park without huge crowds early in the morning.
This is offered to guests staying at any Disney World Resort hotel including some off-site hotels.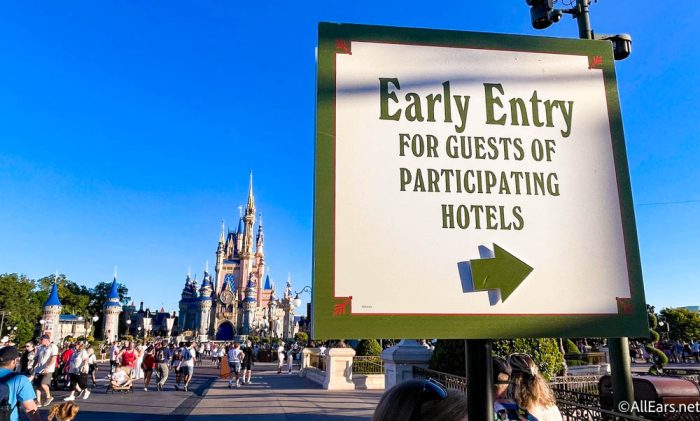 Extended Evening Hours, on the other hand, provide only guests staying at Disney World Deluxe Resorts and Villas (and a few off-site hotels) with additional time in select parks throughout the week. So far, this has included an extra two hours at either EPCOT or Magic Kingdom on certain dates that can be found on Disney World's website.
Disney World Hotel Only Perks
While a lot of the Disney perks are fairly similar between both on-site and off-site hotels, there are few that you will only find at a Disney World Resort hotel.
MagicBand Discounts
The first of those perks is access to discounted MagicBands.
Disney used to provide Disney World hotel guests with complimentary MagicBands during their stay, but they suspended that program earlier this year and instead offer some hefty savings for hotel guests on the accessory.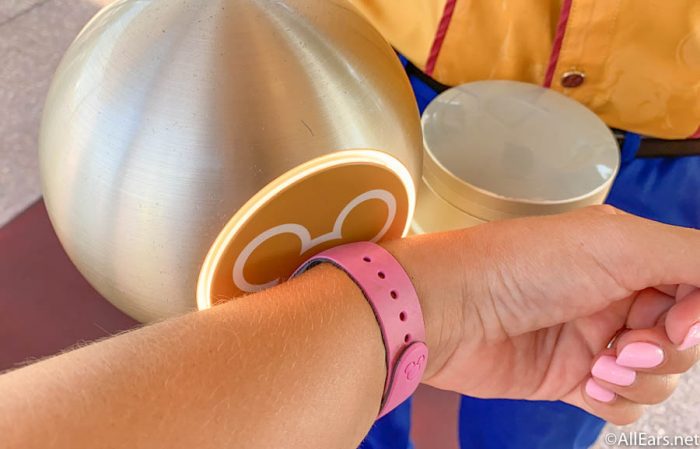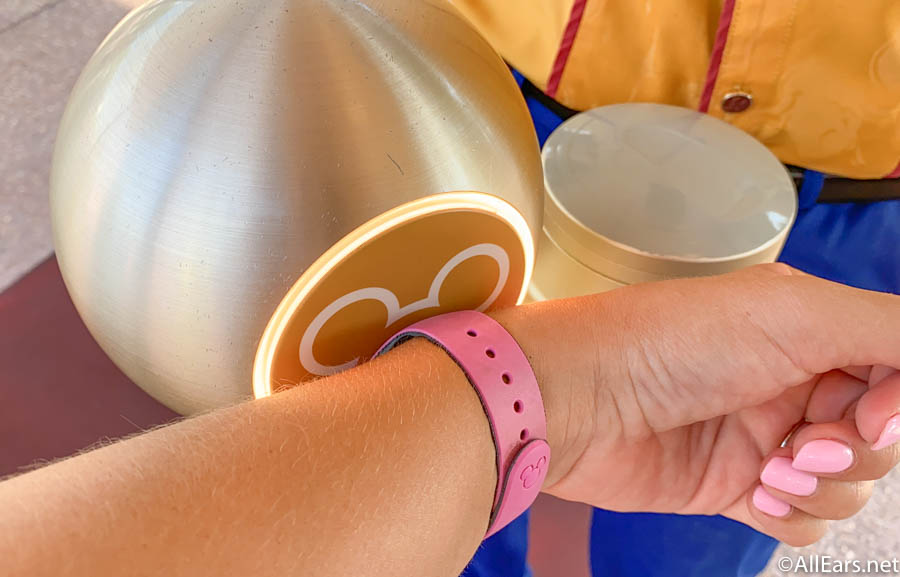 These bands give you access to your hotel room, serve as your park ticket, link PhotoPass images to your Disney account, and can be used to make purchases in Disney World. And, resort guests can score them for as little as $5 depending on the design you're choosing.
Reservation Planning Windows
When you're planning your Disney World vacation, you'll also likely be looking to make some dining reservations for Table Service restaurants. And, those staying at Disney World hotels can have an advantage in securing these.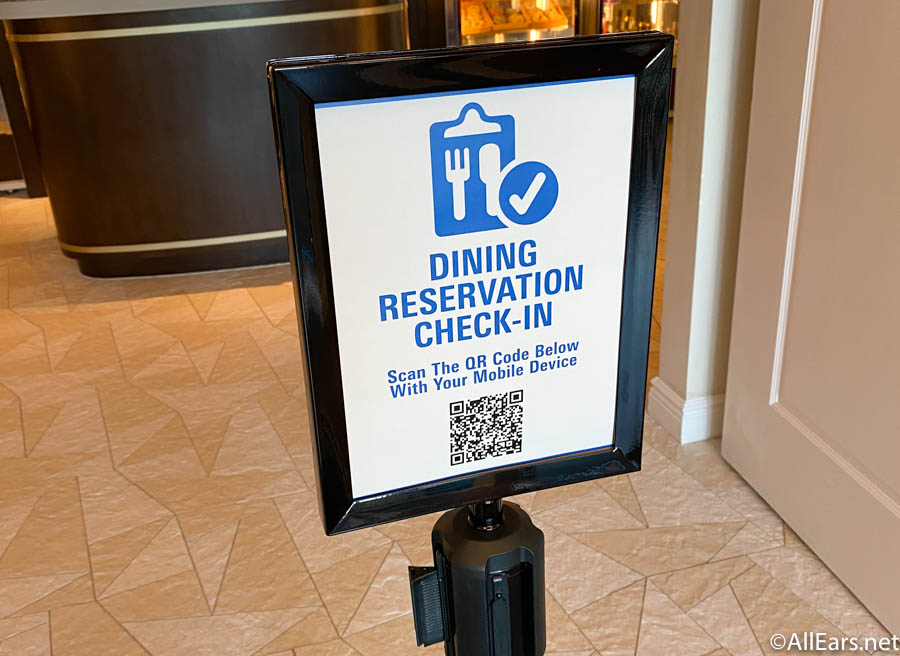 Unlike day guests or those staying off-site, guests at on-site hotels have access to booking advanced dining reservations up to 60 days in advance PLUS the length of their stay. So, that can add up to 10 days to the booking window, giving guests a better chance at securing those hard-to-get reservations.
Early Access to Lightning Lanes at Pay-Per-Ride Attractions
Another perk that Disney hotel guests now have access to is the ability to secure their Individual Attraction Selections (which is one of the new paid ways to "skip the line" at select rides in the parks) earlier than other guests.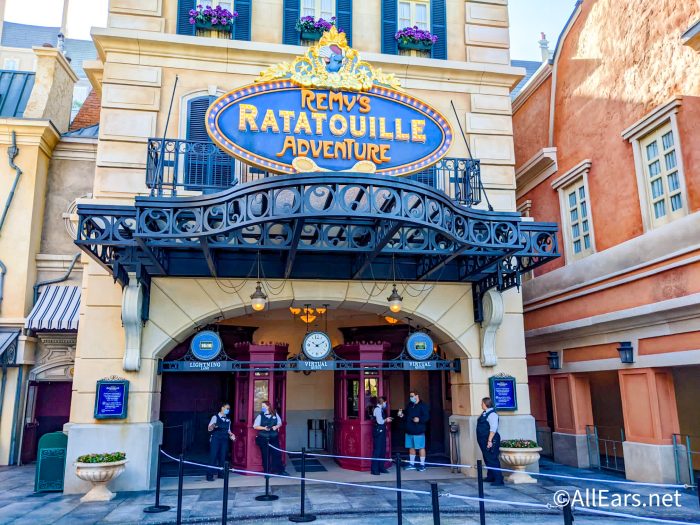 Those staying at a Disney hotel can begin booking their two pay-per-ride attractions at 7AM on the day of instead of having to wait until the park opens like other guests. While this is very different from the 60-day FastPass+ reservation window that was previously offered, it does provide guests with an advantage when trying to "skip the line" at some of the most popular attractions.
Package Hotel Delivery Service
Disney World hotel guests also have access to Resort Hotel Delivery for merchandise that they pick up while they're in the parks (though this is temporarily suspended).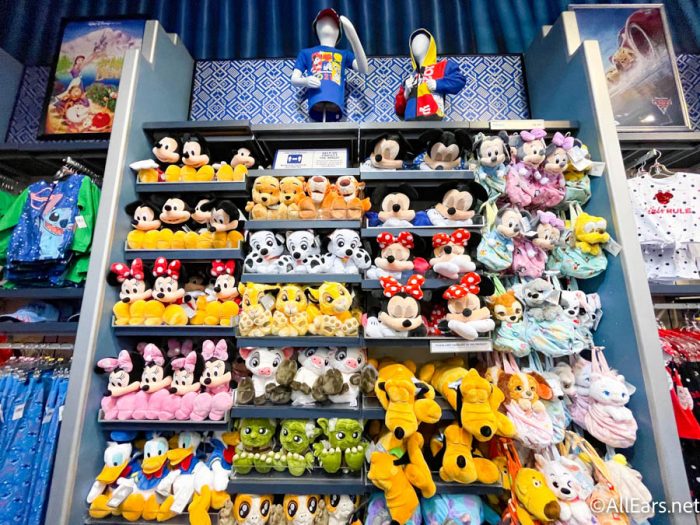 So, you don't have to walk around the parks with all the souvenirs that you pick up throughout your day — just tell the Cast Member at the register that you'd like to have the merchandise delivered to your hotel room and they'll make it happen!
Disney's Magical Express
Though Disney theme park transportation can typically be found at many off-site hotels and all on-site hotels, one perk to staying at a Disney World hotel is that they offer complimentary transportation between your hotel and the Orlando International Airport. This service is called the Disney Magical Express and can be a huge benefit if you're flying to Disney.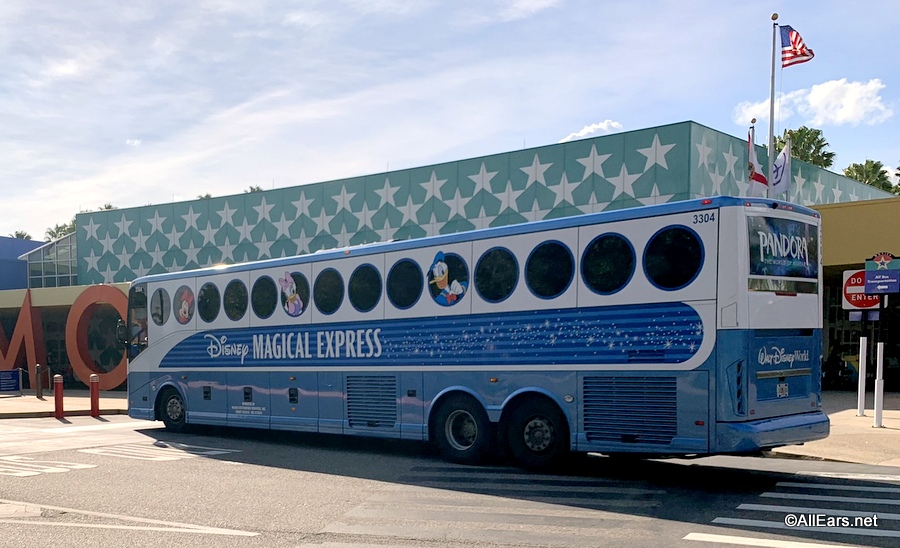 But, this perk won't be around much longer — Disney will be discontinuing the Magical Express on January 1st, 2022, so there will be no free form of transportation for those staying on-site.
Disney "Bubble"
And, the last perk that you'll only find at an on-site hotel is Disney theming. Many vacationers want to feel like they're in "the most magical place on earth" from the time they step off the airplane to the time they step back on it, and Disney hotels are really the only way to fully be in the "bubble."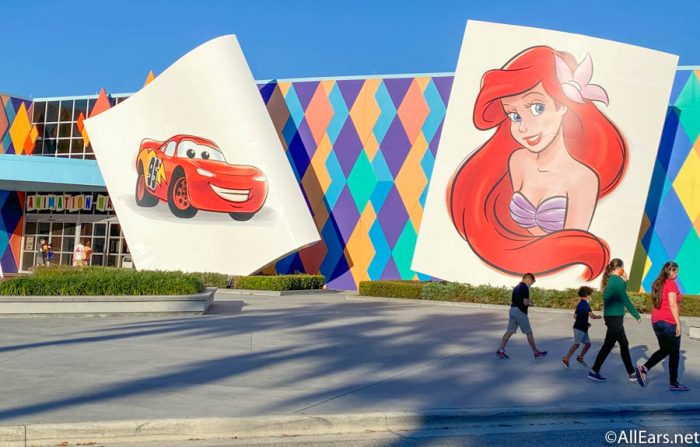 They are highly themed, staffed with Cast Members, and you really won't be able to walk anywhere without being reminded that you're visiting the mouse! And, while off-site hotels can have extravagant theming and nice atmospheres, you necessarily be living and breathing Disney as you would on-site.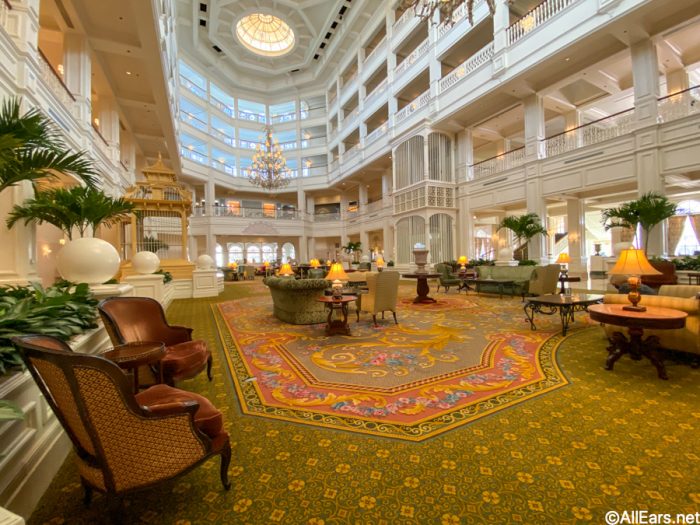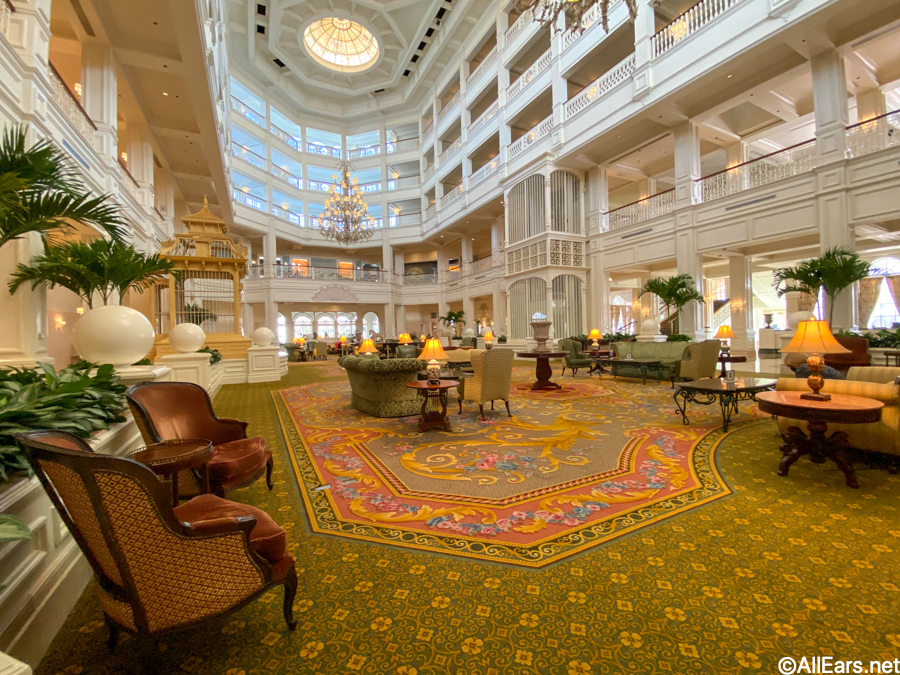 All in all, it can be a hard choice to make when it comes to the battle of on-site versus on-site hotels for your Disney World trip, so we're covering even MORE of the pros and cons in our video below!
And, stay tuned for more Disney vacation planning tips and tricks!
Join the AllEars.net Newsletter to stay on top of ALL the breaking Disney News! You'll also get access to AllEars tips, reviews, trivia, and MORE! Click here to Subscribe!

Do you prefer to stay on-site or off-site for your Disney World vacations? Let us know in the comments!