Did you ever think that you'd go to Disney's Animal Kingdom for the food?!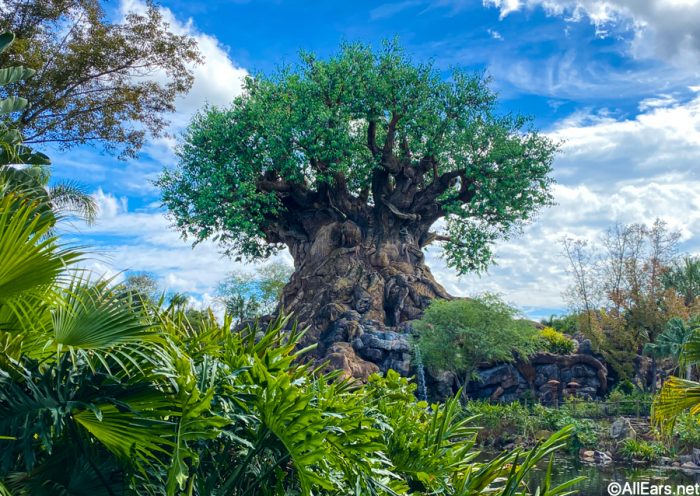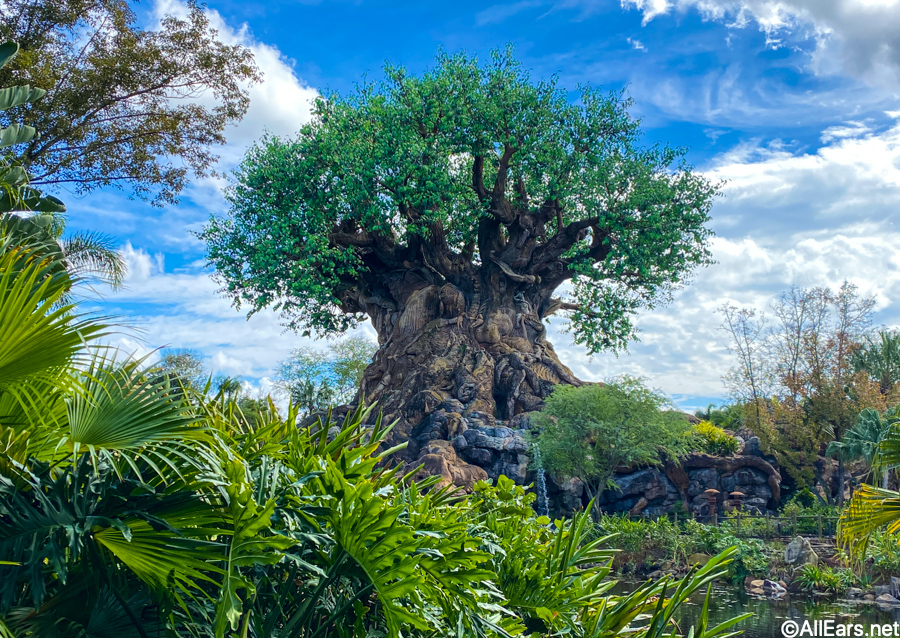 While the park has some incredible attractions — not to mention all the animals you hope to see! — there are quite a few snacks up for grabs that are worth a try.
Today, w
e're sharing eight of our favorite Animal Kingdom eats that keep us coming back for more! 
Baked Macaroni and Cheese with Pulled Pork
Flame Tree BBQ is a wildly popular Quick Service spot that specializes in — you guessed it — barbecue! Here, you'll find one of our very favorite park eats: Baked Macaroni and Cheese topped with Smoked Pulled Pork, Onion Rings, and Coleslaw.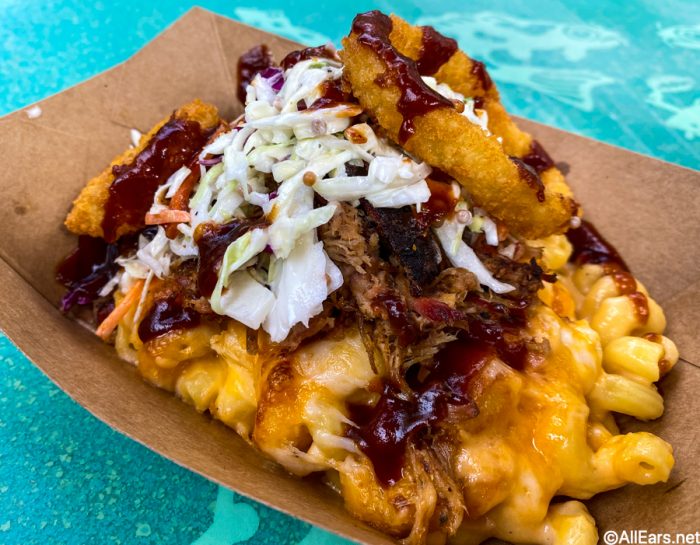 At $11.99, this makes for a hearty and super filling meal. Meat-eaters and mac and cheese lovers alike: you'll want to try this one!
Cheeseburger Steamed Pods
If you've stopped by Satu'li Canteen in Pandora, chances are you've heard of these little guys. This unique snack is on the menu for kids ($7.99) and adults ($11.49); kids get one pod, while grown-ups get two with vegetable slaw. Both come with a side of vegetable chips!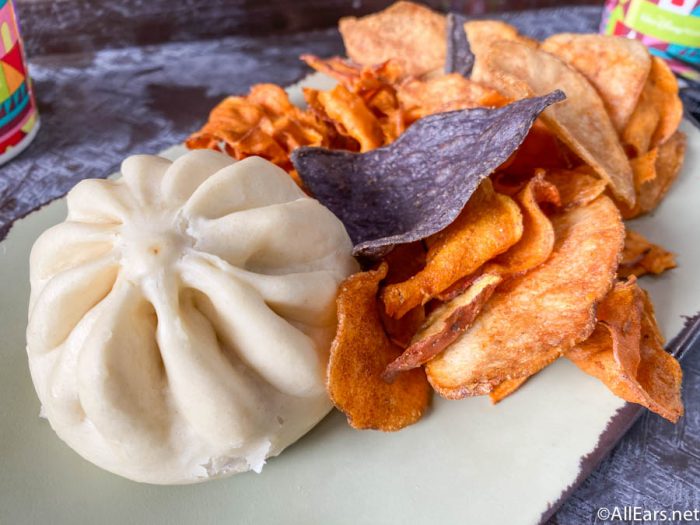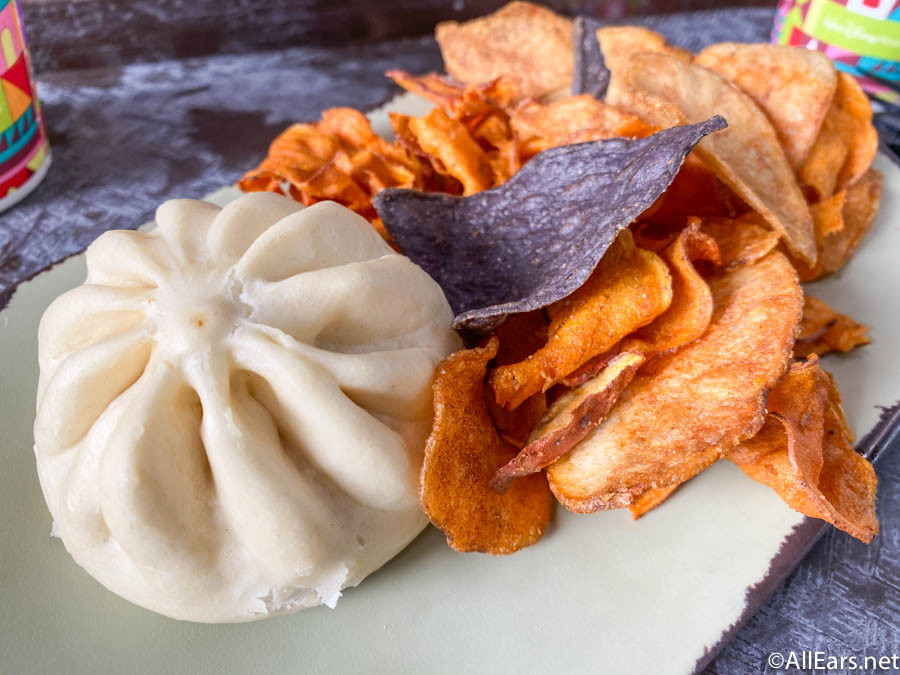 So what's inside? The pods are stuffed with ground beef, ketchup, mustard, pickle, and cheddar cheese, and they're amazing! They taste a bit like an inside-out cheeseburger, and we can't recommend them enough.
Pongu Lumpia
While we're in Pandora, we might as well stop by Pongu Pongu, a kiosk just down the path from Satu'li Canteen. Here, you're going to want to try the famous Pongu Lumpia. It's $3.29 for a pineapple cream cheese spring roll!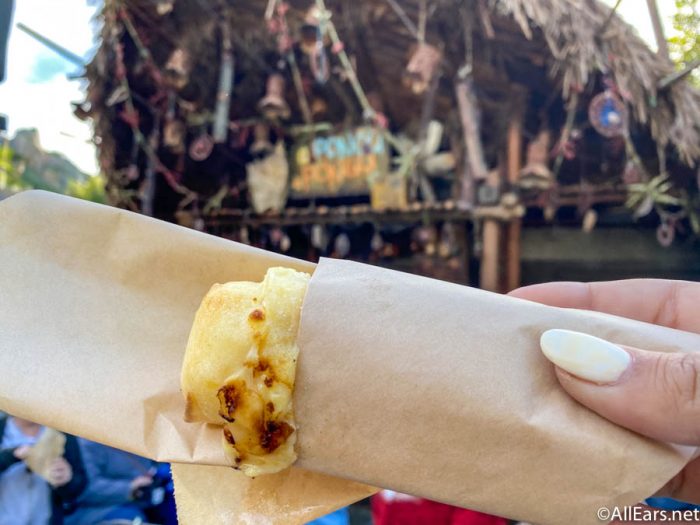 While we love this snack, some aren't a fan due to its off-putting texture. Luckily, Pongu Pongu has some other great options! Other standouts include the Colossal Pretzel with beer cheese sauce ($10.49) and the Night Blossom ($5.99).
Simba Sunset
All that snacking made us hungry — time to track down something to drink! If you're in the mood for Dole Whip, head over to Tamu Tamu Refreshments to pick up the Simba Sunset for $5.49. It's pineapple Dole Whip with watermelon, strawberry, and coconut-flavored syrup.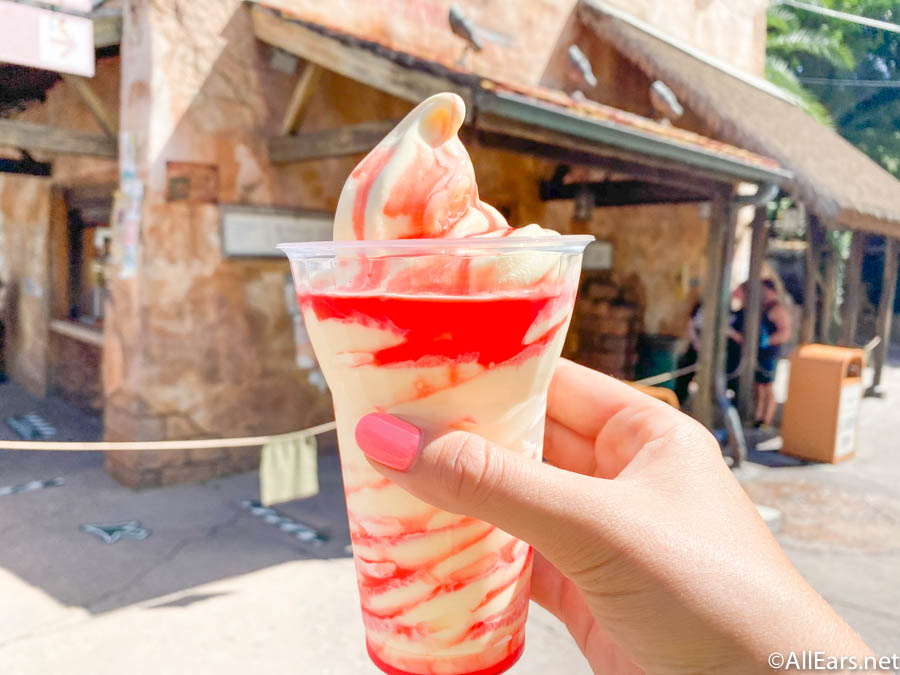 While this treat can get a little saccharine-sweet (especially toward the bottom!), it's a great way to get your Dole Whip fix in Animal Kingdom. And if you want something more solid, opt for the Malva Cake Sundae (when it's available)!
Chicken Fried Rice
Back to some savory eats! At Yak and Yeti Local Food Cafes, you'll find the Chicken Fried Rice, which is a super underrated snack. It's technically only a side dish, so the price ($5.99) is a steal, too!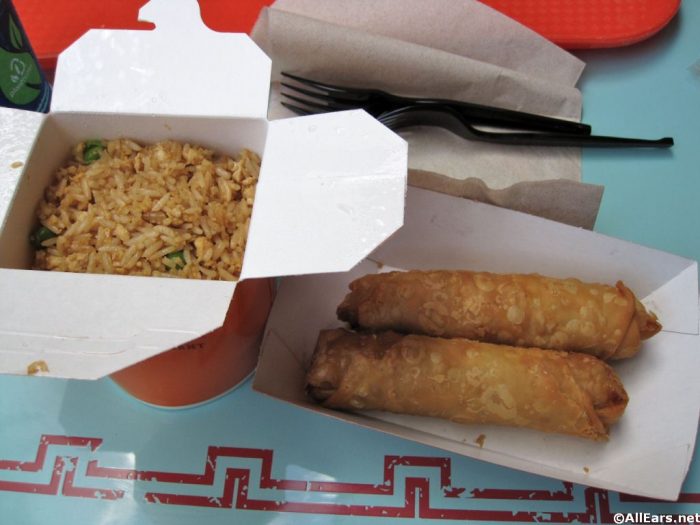 Part of what makes this snack so great is that price. Considering it's only a side, the portion size is really generous. Not to mention, it tastes delicious!
Mr. Kamal's
We're sticking around in Asia for our next snack, too. Mr. Kamal's is an under-the-radar kiosk in the land, and its specialty Mr. Kamal's Seasoned Fries are a hidden gem. They come with a ton of dipping sauce options like saffron aioli, honey kimchi ketchup, and Tandoori honey mustard, too!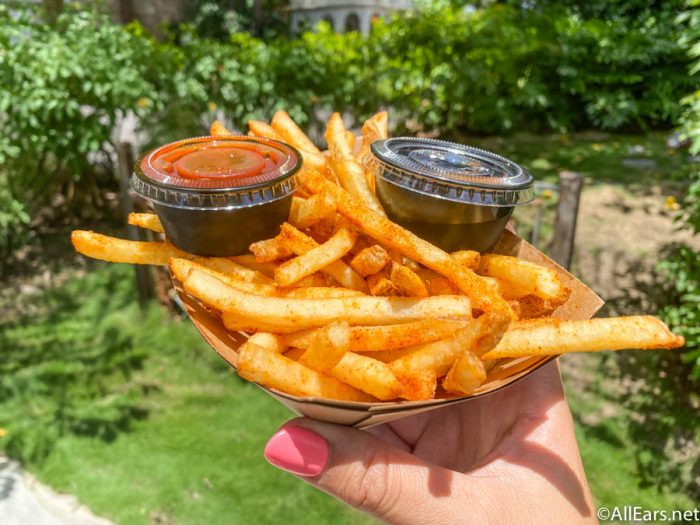 If you're in the mood for fries, these are the ones you want to get. You can grab them for $5.99!
Ice Cream Sandwiches
Now, an ice cream sandwich may seem like a pretty basic — and even skippable — treat. But the ones at Dino-Bite Snacks are worth a try. These soft, tasty ice cream sandwiches feature a scoop of ice cream between two cookies, and they're some of our favorite snacks in the park!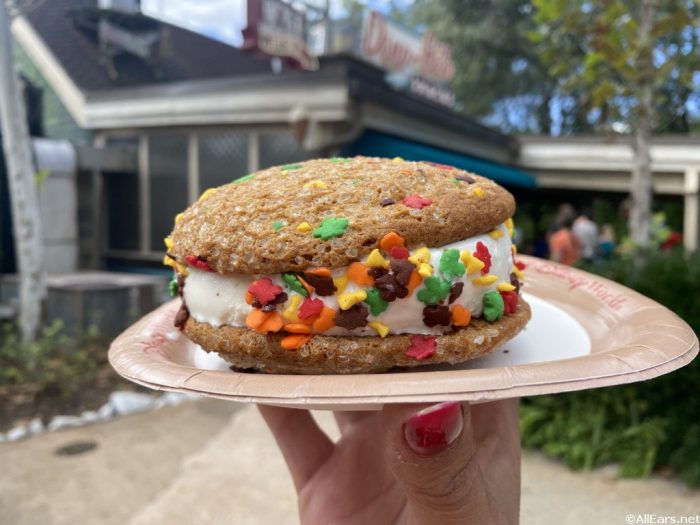 You may get a seasonal sandwich, like one for St. Patrick's Day or Valentine's Day. Or, if you're between holidays, you'll get the classic sandwich instead! At $6.99, this is a great dessert if you're in the mood for something sweet.
Buffalo Chicken Chips
Our last snack is in DinoLand USA, too! You might not even know that Trilo-Bites exists, but this kiosk is right at the entrance to the land. There, you can find the crunchy Buffalo Chicken Chips.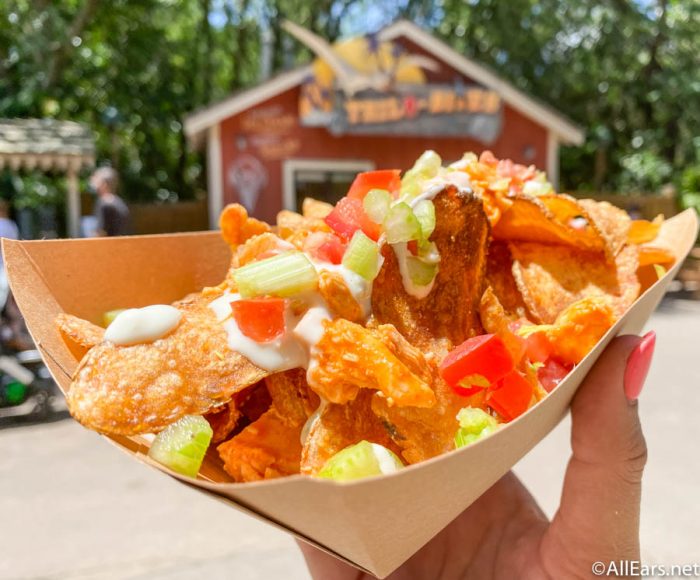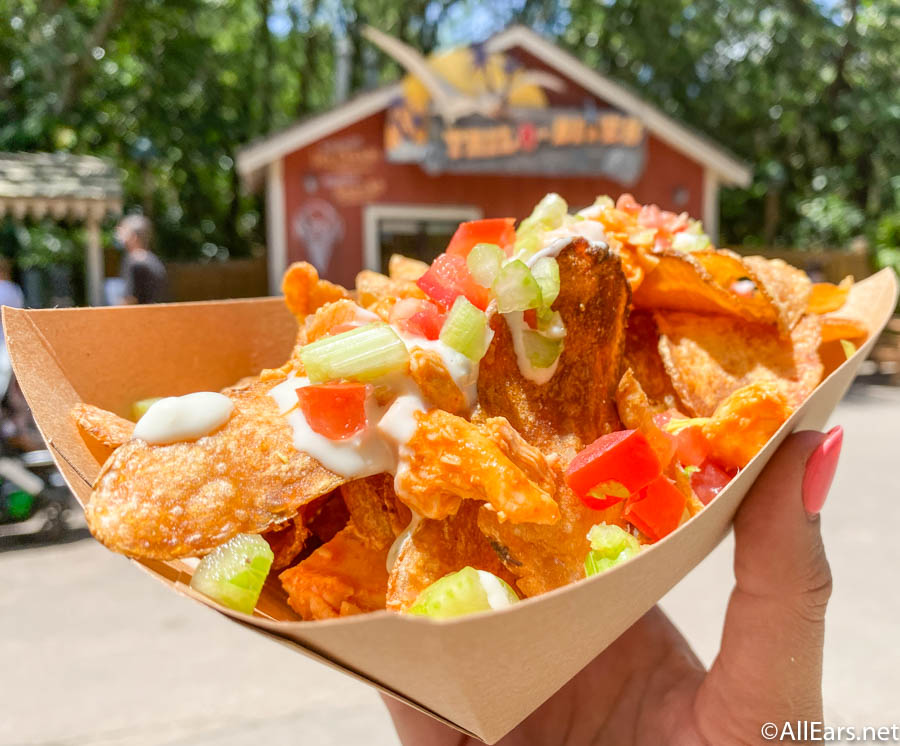 These are a tasty — not to mention quick! — shareable snack. And if you want them all to yourselves, they're filling enough to count as a light meal. Grab them for $8.49, and munch while you head off on your next adventure!
Well, there you have it! We highly recommend trying one of these snacks next time you're in Animal Kingdom — they're some of the best you'll find. Maybe foodies can have a good time here, after all! As always, stay tuned to AllEars for the latest Disney news.
Join the AllEars.net Newsletter to stay on top of ALL the breaking Disney News! You'll also get access to AllEars tips, reviews, trivia, and MORE! Click here to Subscribe!

Have you tried any of these snacks? Let us know in the comments!