You know it's going to be a good day when Disney debuts a brand new mural out of the blue in the Magic Kingdom!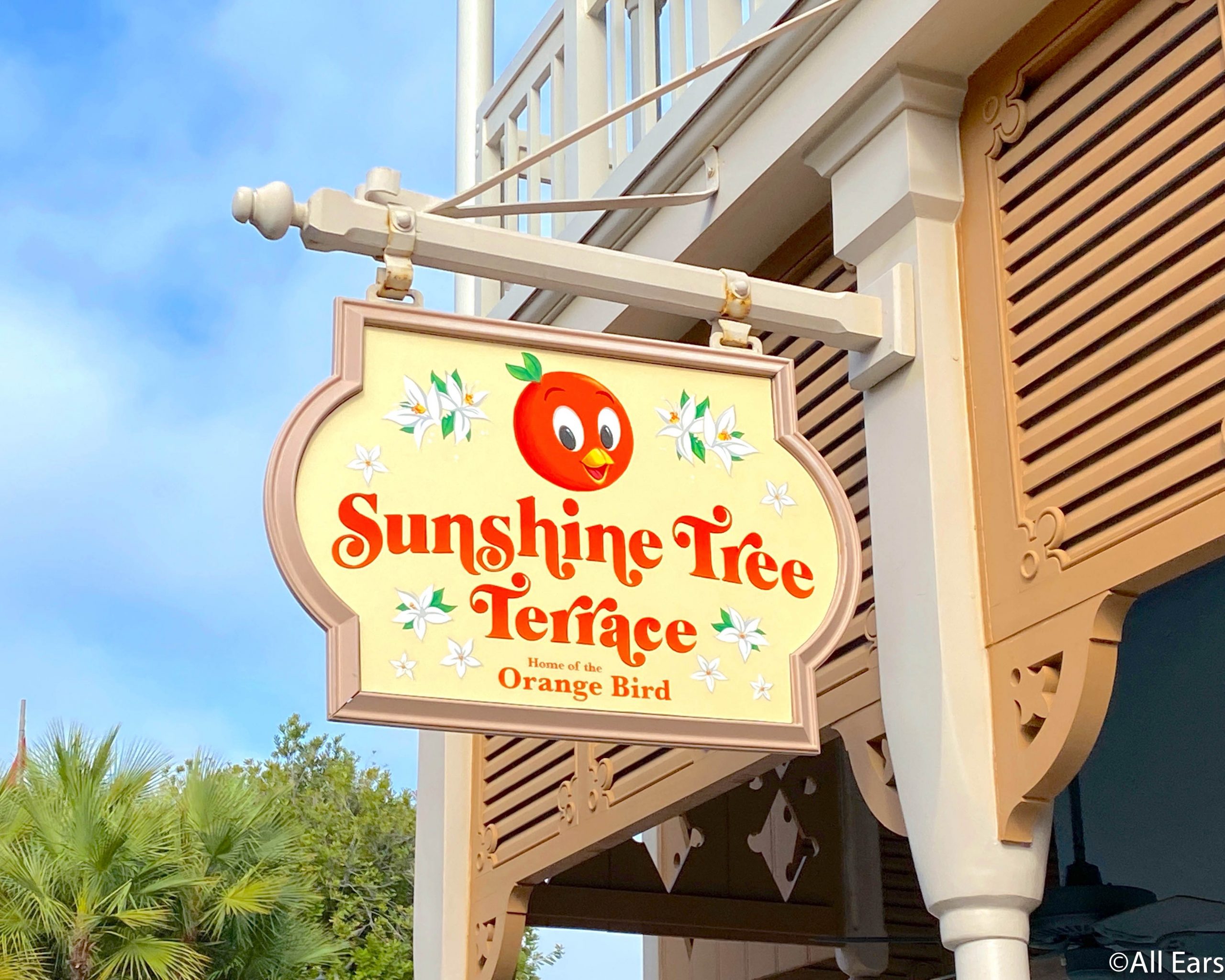 When they announced that an Orange Bird Mural would make its first appearance in the park today, we knew we had to go see it for ourselves! And, we're taking you with us for a first look at the latest themed wall to pop up in Disney World.
As we made our way over Orange Bird's old stomping grounds, we could see the mural peeking out at Sunshine Tree Terrace! The image was designed by Senior Concept Designer Chris Gardner and painted by Artist Abdul Delgado. And, boy, is it more beautiful in person!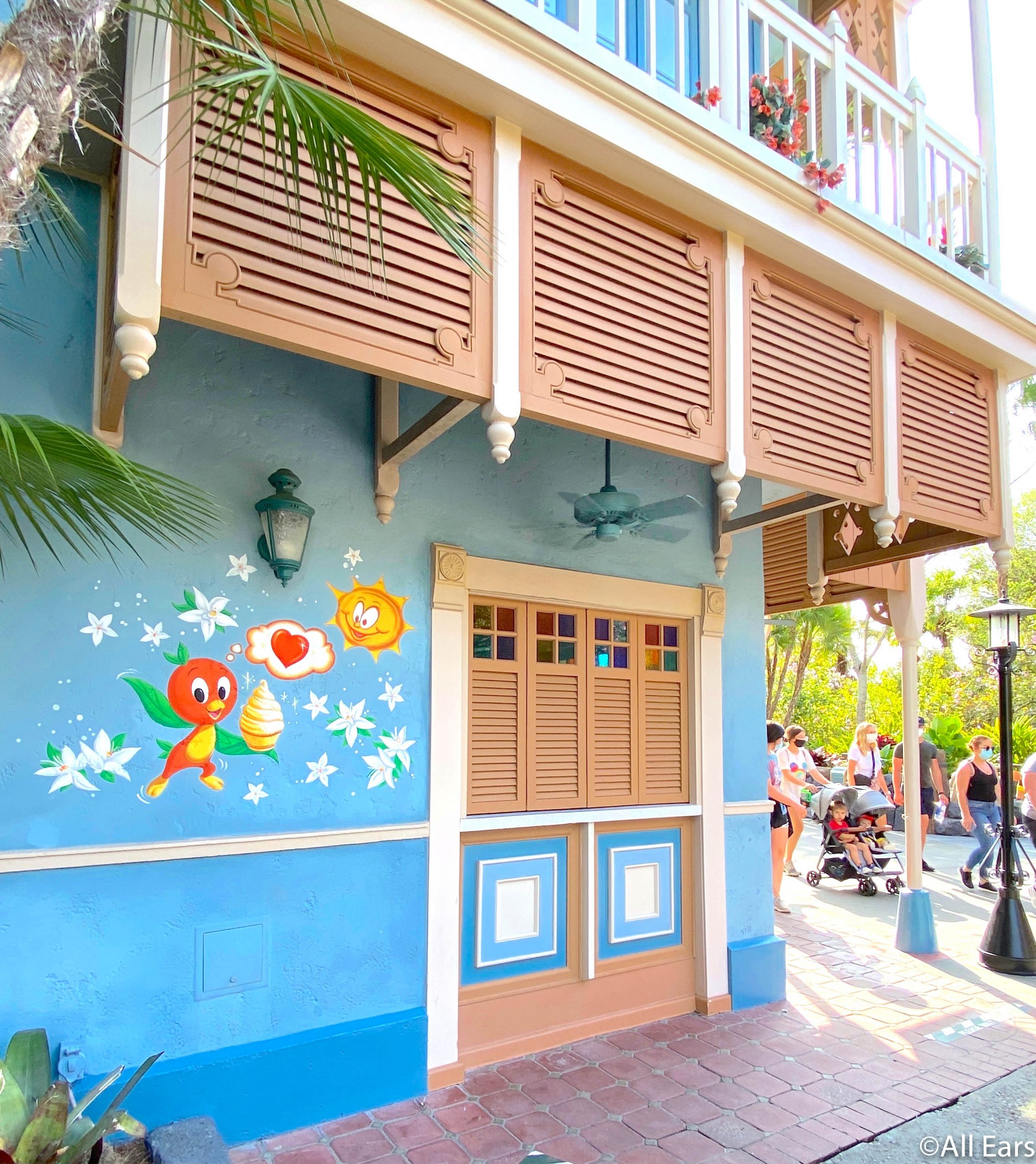 The blue mural features Orange Bird daydreaming about his love for Dole Whips (same) as he basks in the Florida sunshine.
The same white flowers featured on the Sunshine Tree Terrace sign can be found around the mural…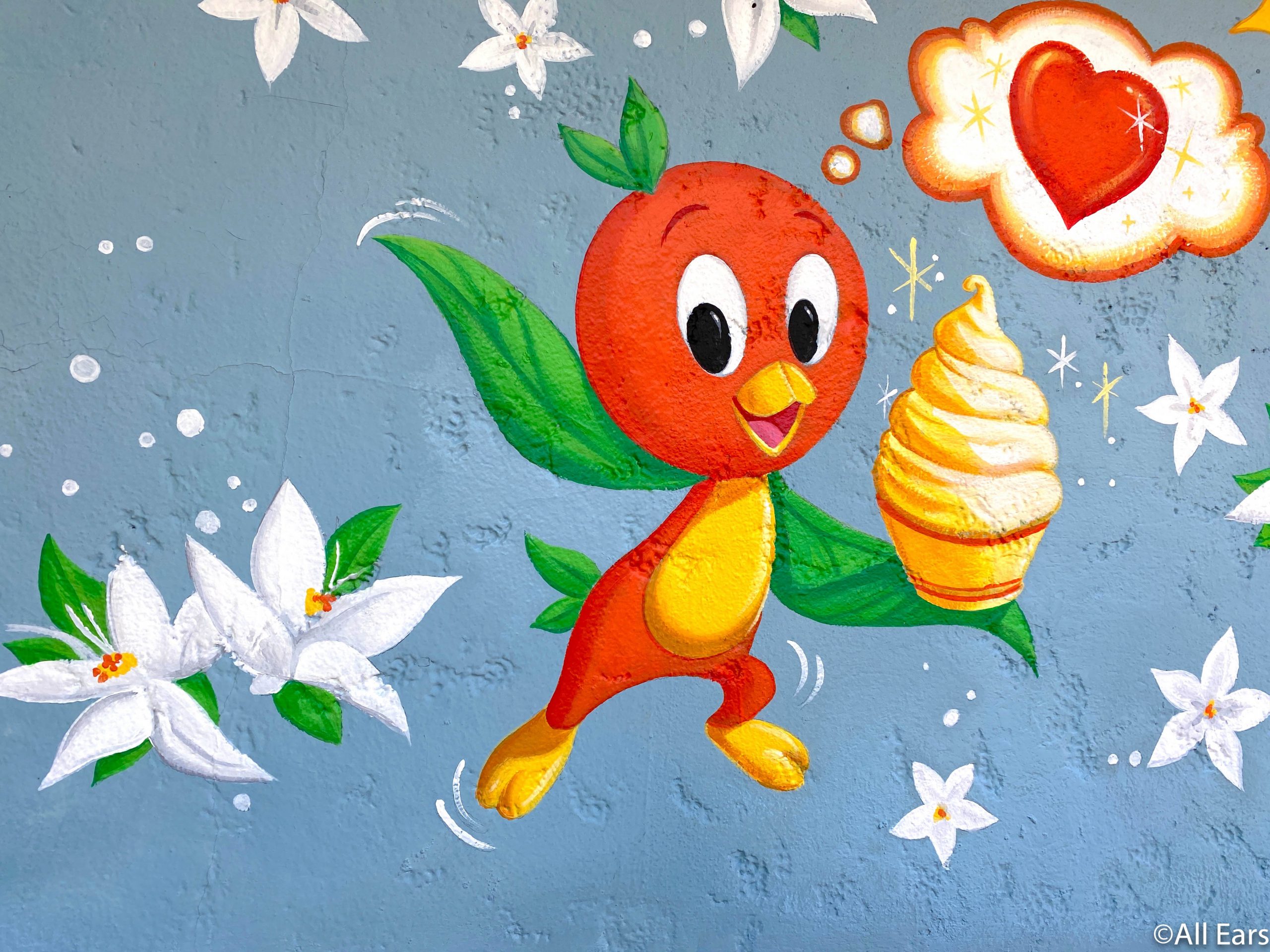 …while the artists have also put SO much detail in each part of the painting, right down the shading and color contrasts.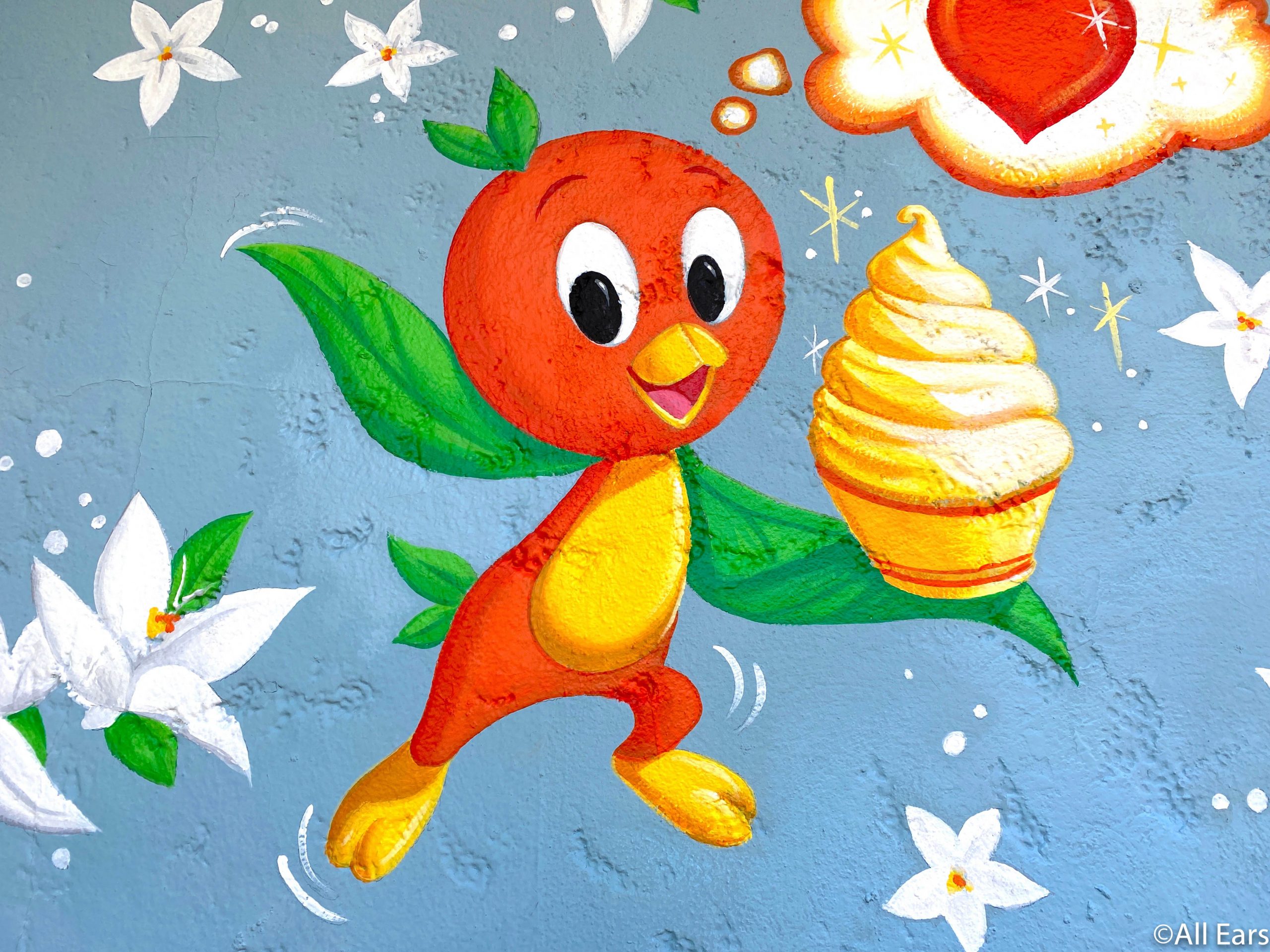 We think that the Orange Bird Mural fits right into the atmosphere of the Sunshine Pavilion and Adventureland! Plus, it only makes us want to have a Citrus Swirl more now, and we didn't know that was even possible!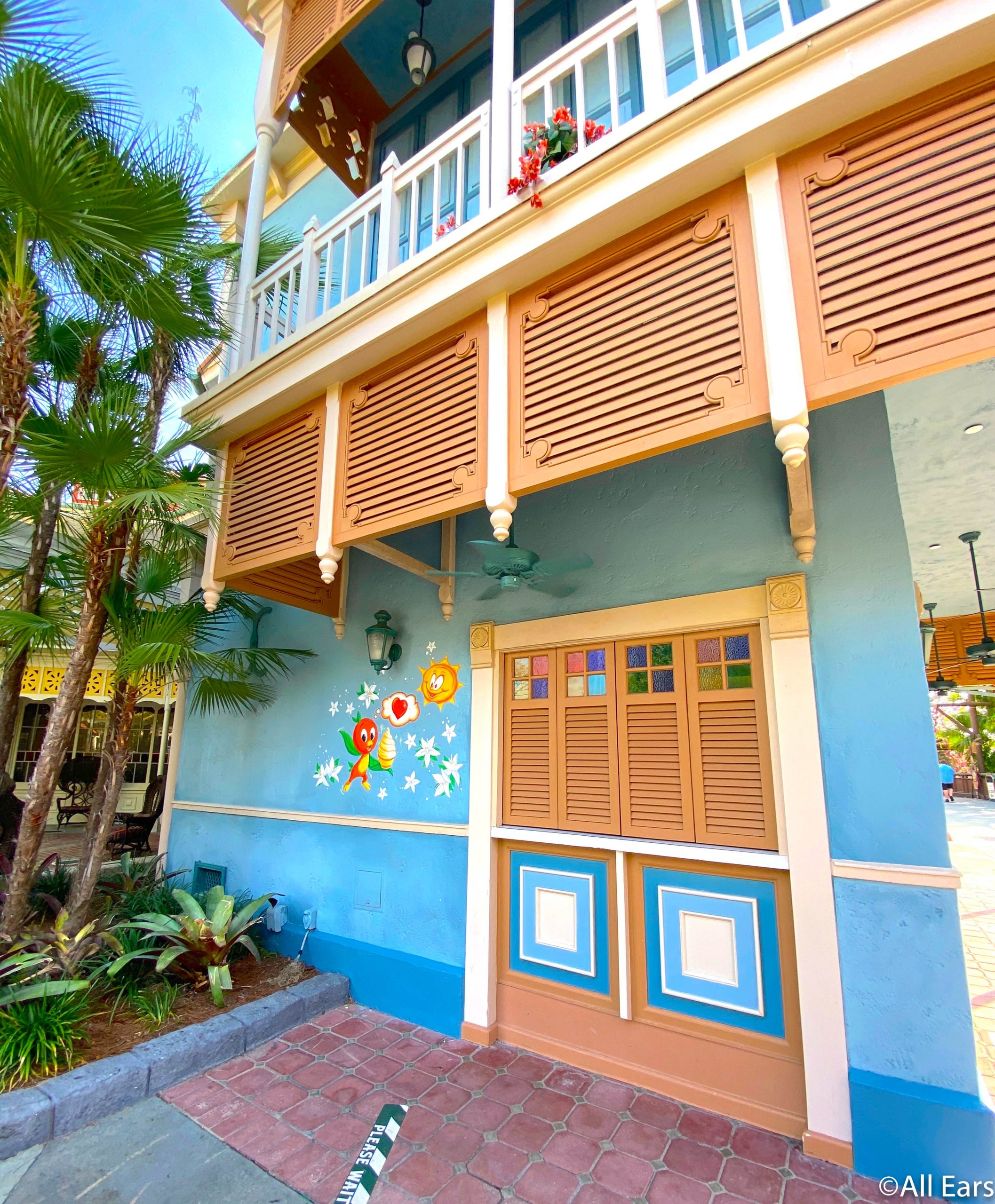 We'll keep you updated with all the other Orange Bird goodies we spot as the EPCOT Flower and Garden Festival begins tomorrow! Stay tuned with All Ears for more Disney news!
Will you be heading to the Magic Kingdom to see the new mural? Let us know in the comments below!