Through the guidance of the CDC, the Disney Cruise Line has continued to cancel its departures through May at this time.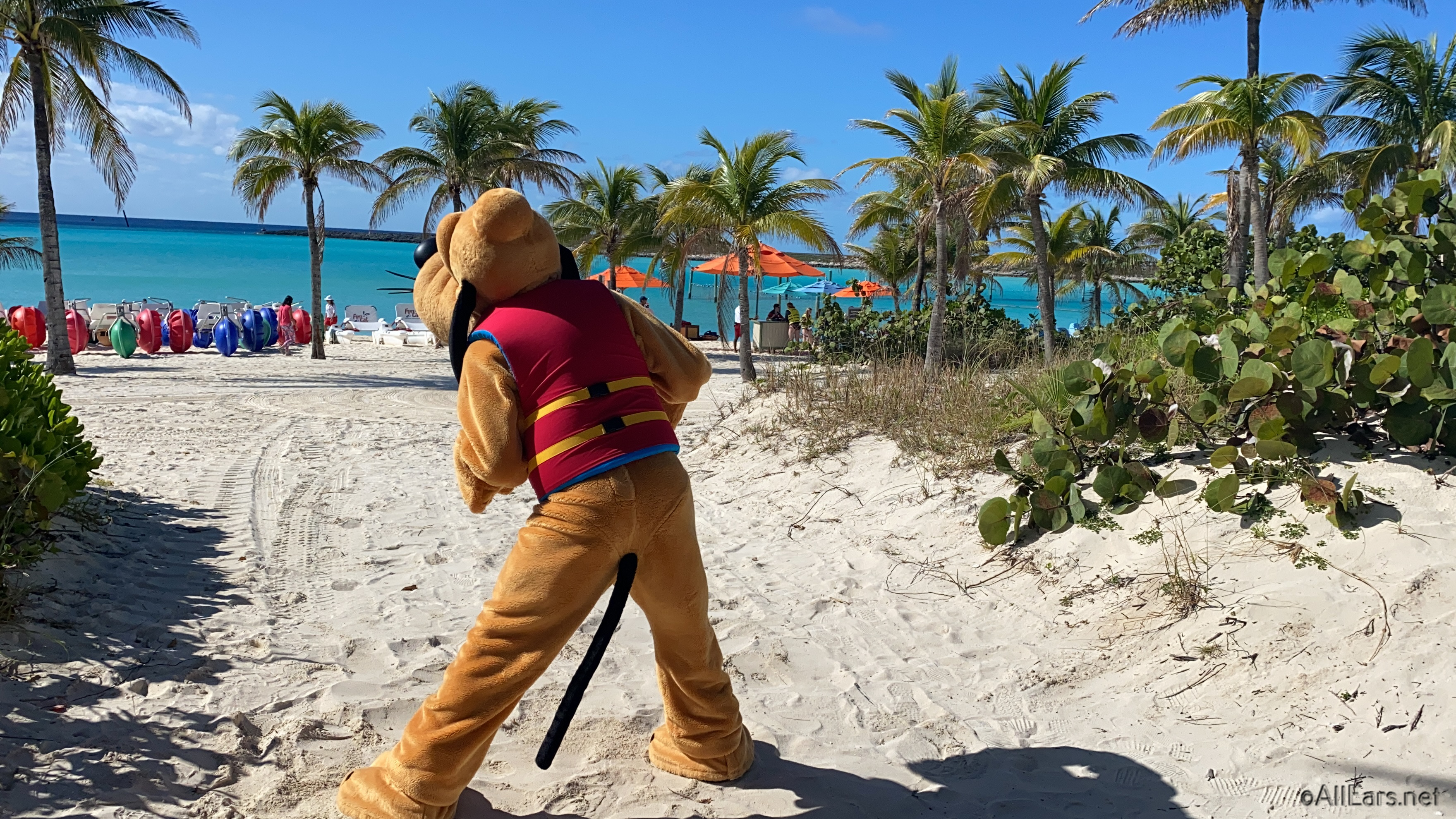 And, while there isn't a certain date when embarkations may begin again, Disney has been continuously updating its passengers on their cruise information.
The Disney Cruise Line has issued out statements to affected guests about the extension of cruise credits. Certain guests previously had the choice to receive a full refund or a 125% cruise credit towards their next voyage. As the Disney Cruise Line continues to make changes and cancelations, guests have received an extension to use their credits by September 30th, 2022 instead of the original May 31st, 2022 date.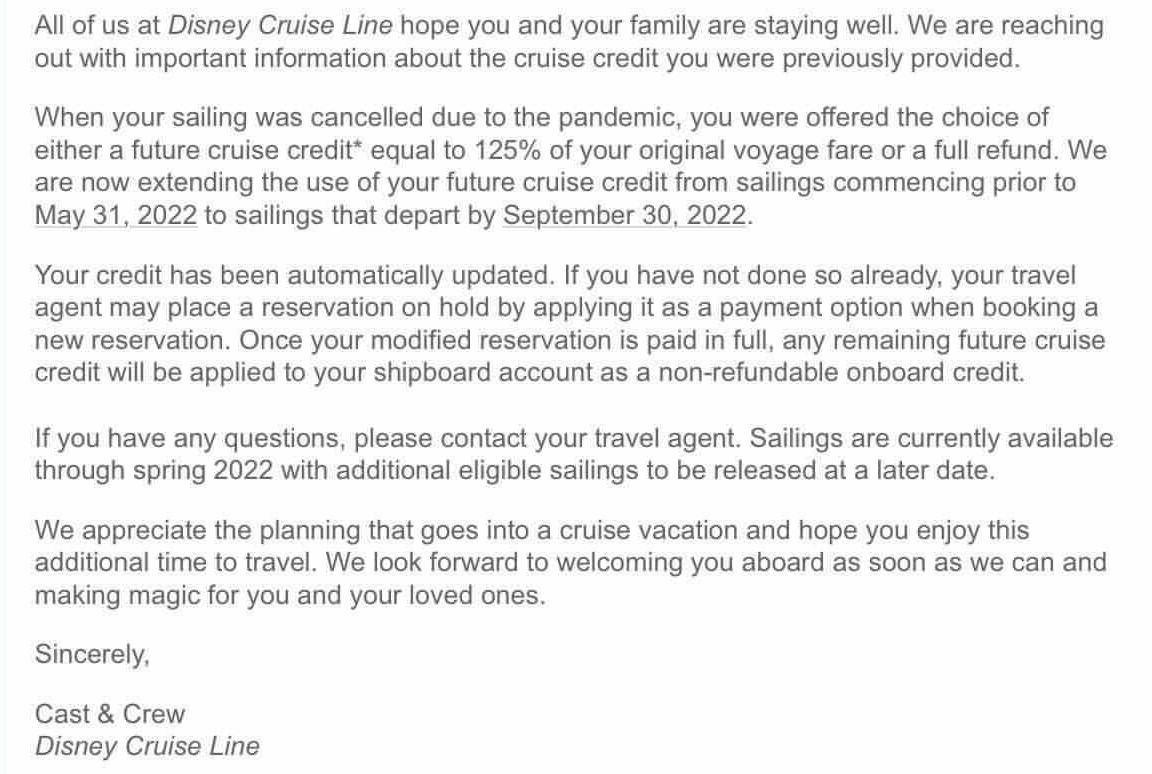 Disney has stated that the extended credit had been uploaded immediately if the cruise was booked directly through them. At this time, the Disney Cruise Line has released available booking dates through Spring 2022.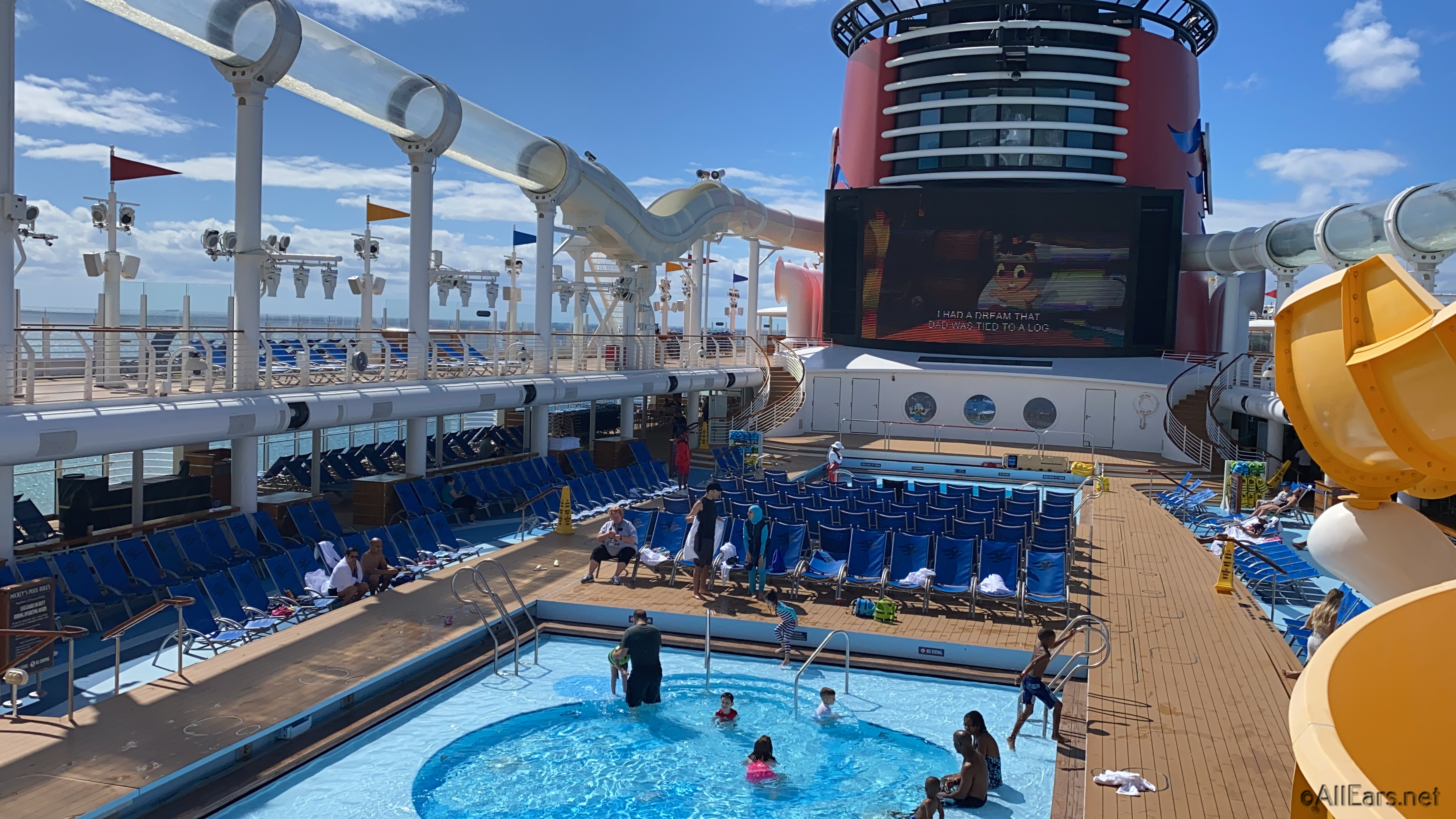 As we wait for more information about when the Disney Cruise Line will begin sailing again, we will keep you updated with everything you need to know! Stay tuned with All Ears for more Disney news!
Have you ever been on a Disney Cruise? Let us know in the comments below!