It's almost been a year since we last stepped in Disneyland's parks to ride the Incredicoaster or visit Sleeping Beauty Castle. (And, we miss it dearly.)
But, that doesn't mean the news about Disneyland hasn't kept coming since the closures! A Legacy Passholder designation was introduced after the previous edition was canceled prior to guests' return to the parks. As Disney works towards reopening Disneyland Resort, three lands will even open in Disney California Adventure as part of a special ticketed event!
And, while we are HYPED to visit Cars Land, Pacific Wharf, Pixar Pier, and Grizzly Peak, there are plenty of other ticketed events that have been removed due to Disneyland's closure. Last year, Disneyland Resort provided information about everything it would be refunding amidst the closures, which included its 2020 extra ticketed events.
Their statement notified guests that they would be "refunded the purchase price for any separately ticketed special events that were planned during the closure." If they purchased tickets to events like Star Wars Nite or Villains Nite, they were automatically eligible to have them refunded within 30 days without the need to contact Disney. Or, if they wanted to keep them, guests could reschedule their tickets by calling or accessing the event pages.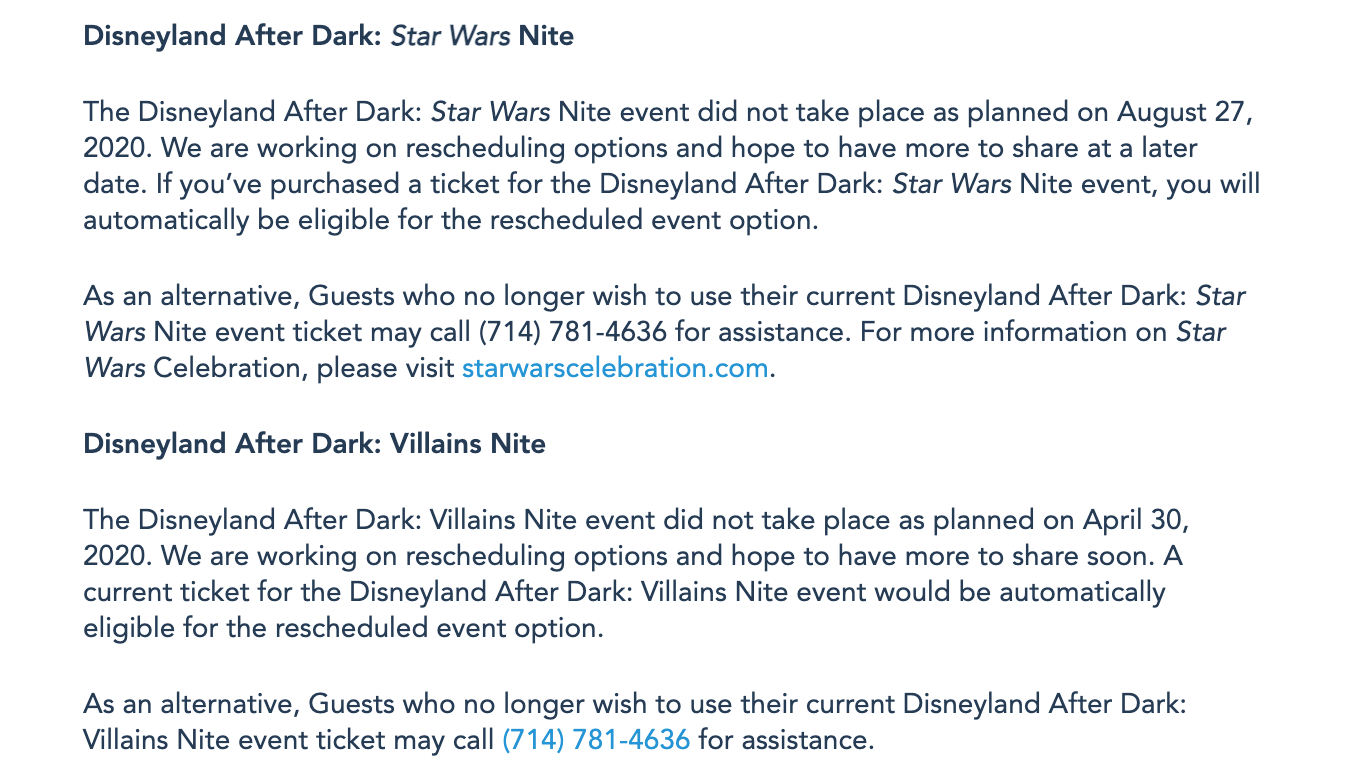 Another ticketed event that had been previously scheduled in 2020 was the Food and Wine Festival in Disney California Adventure. Previously, Disney noted that guests who purchased a Sip and Savor Pass for the festival would receive a refund within 30 days without a need for additional action.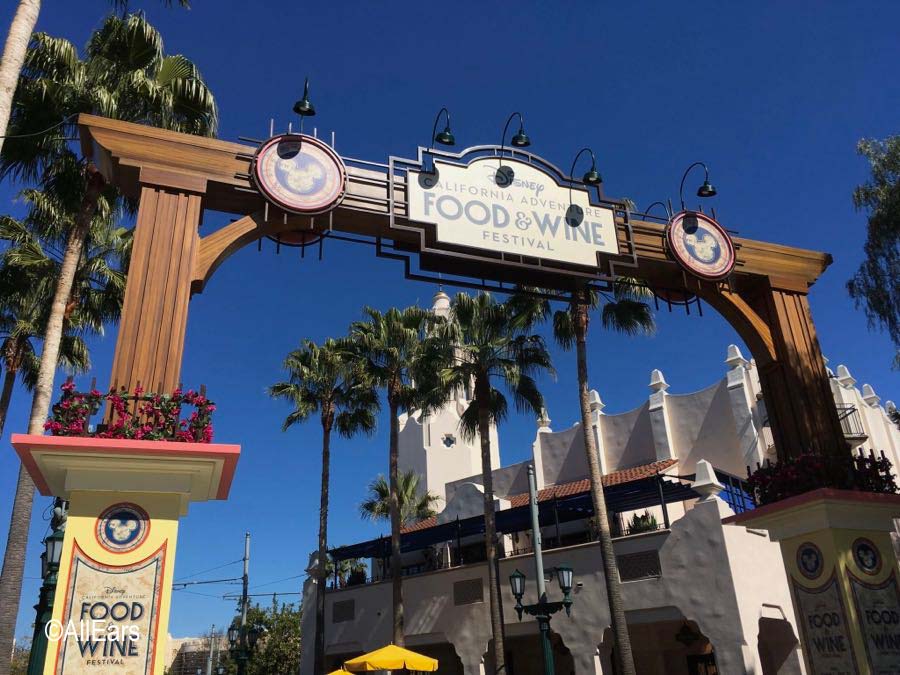 Yet, the Disneyland website now states that guests must either go online or call Disney directly to request a refund for the Food and Wine Festival Sip and Savor Passes. Guests are required to mail their passes back to Disney for a refund of $7 for each qualifying entitlement tab that is still attached to the pass.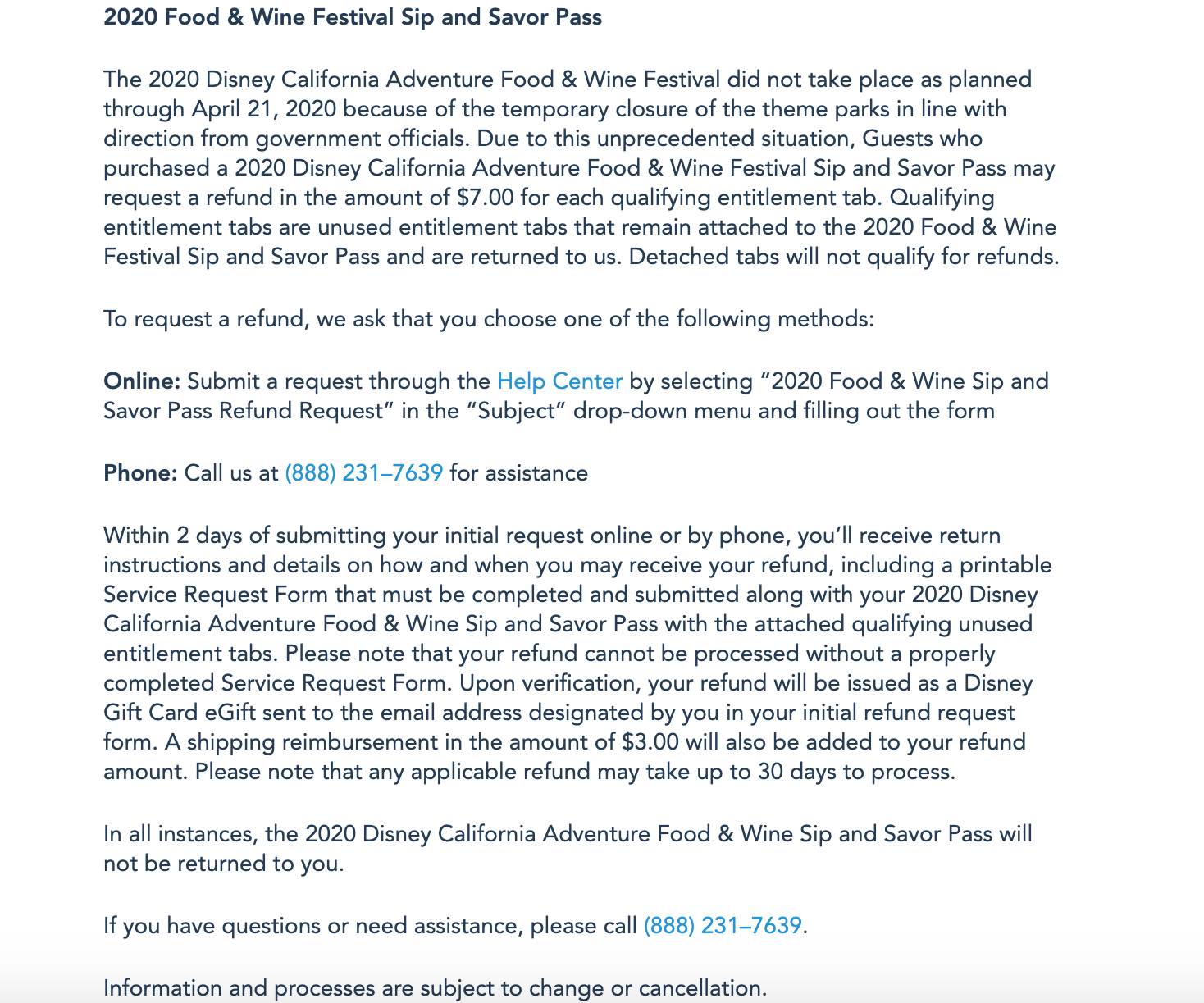 After Disney has received the inquiry, they will contact the affected guests with additional details on the refund and exactly how to return the Sip and Savor Pass. The refund will be provided up to 30 days later as a Disney Gift Card eGift sent to the email that guests used in the inquiry form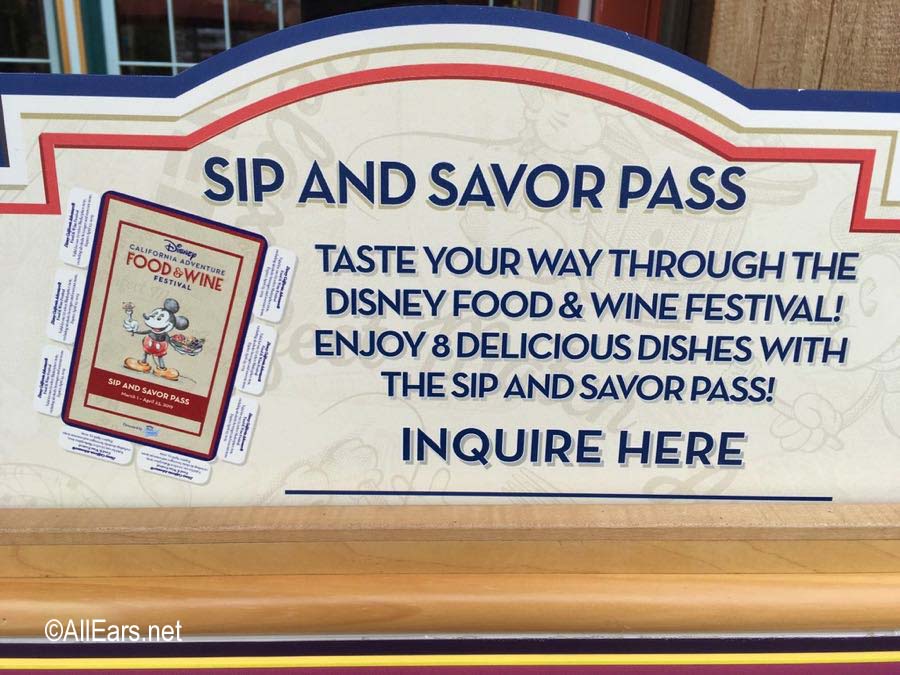 None of these events have been rescheduled at this time as Disneyland has no clear reopening timeline. However, if you purchased tickets to any of these events in 2020, it's important to check that you either received your refund or rescheduled accordingly! As more details about Disneyland are announced, we'll be sure to update you on everything you need to know!
Do you miss Disneyland? Let us know in the comments below!