There's plenty of advice on how to spend your day at Disney World if you're a first-timer, or even if it's been a while since your last trip.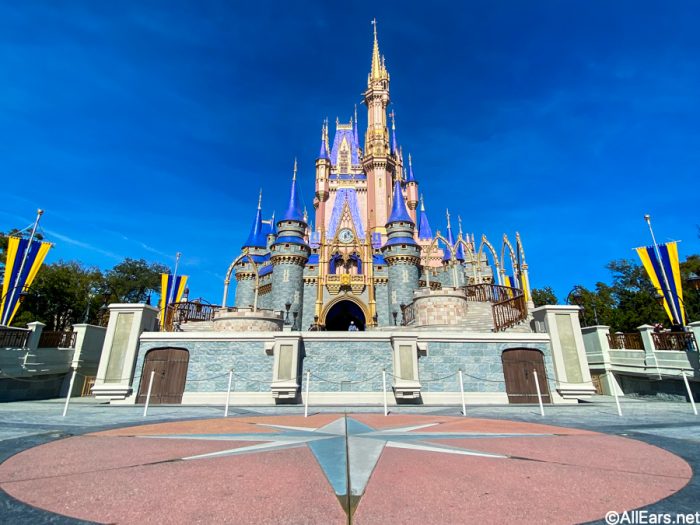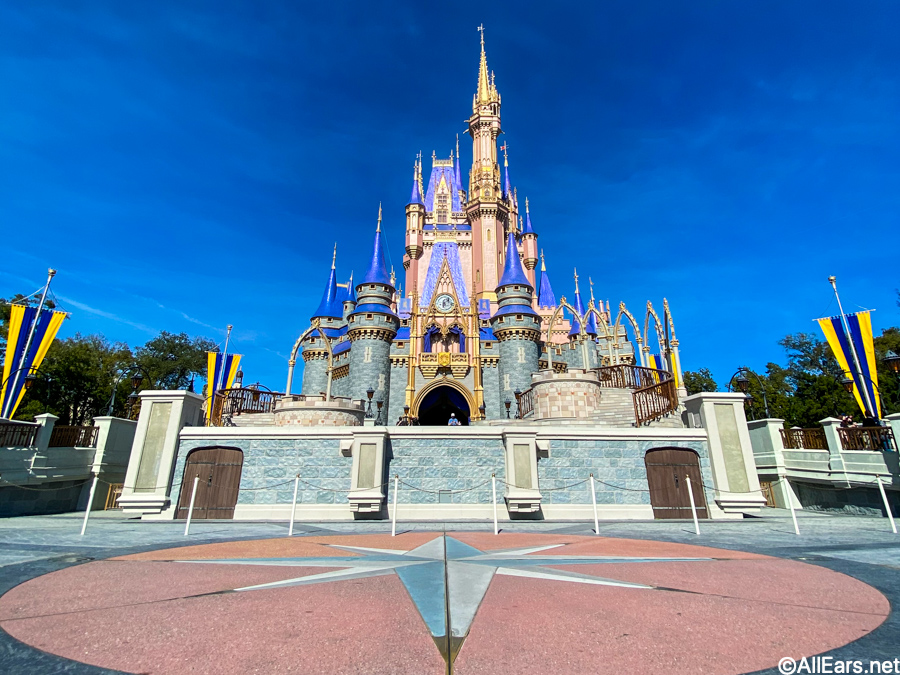 But what about the folks who have been there, done that? The Annual Passholders and the people who come to Disney World at least once a year, if not more? If you're the type of Disney World fan who thinks they've done it all and are looking for a new way to explore the resort, we have JUST the itinerary for you!
From where to stay, what to explore, and where to eat, here's the ideal itinerary for someone looking to try something totally new.
Splurge on a Villa
If you're a Disney World veteran, chances are you've stayed at multiple Disney resorts, from Disney's Pop Century Resort to the Grand Floridian Resort & Spa. But if you want to stay at Disney World like you never have before, consider totally splurging on a villa!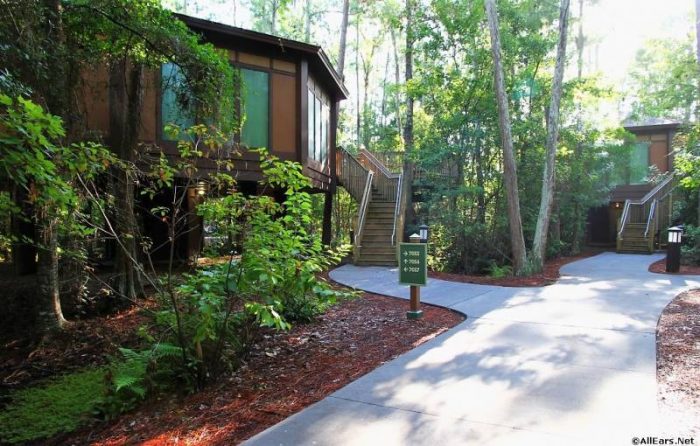 These resort rooms are LUXURIOUS and can fit any vibe, from the secluded Treehouse Villas at Disney's Saratoga Springs Resort to the stunning Bungalows at the Polynesian Village Resort, which face Magic Kingdom. When Magic Kingdom has fireworks, it's hard to find a better viewpoint than the one at the Poly Bungalows!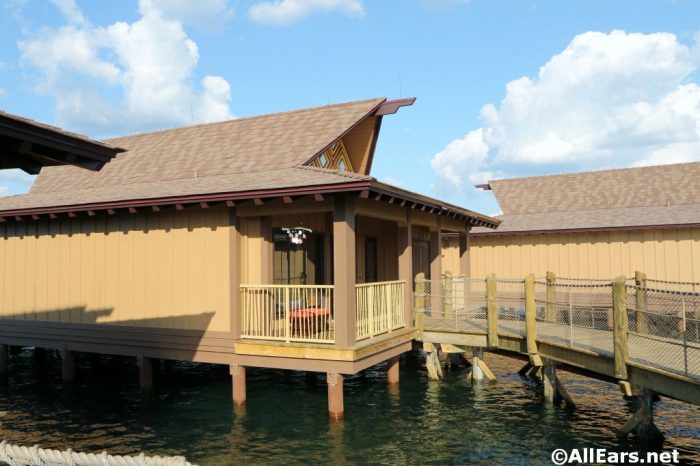 These rooms are pricey and can be over $3,000 a night, but hey, you've never done it before, right?!
Go Camping
Don't want to spend more than a month's rent on a night's hotel stay? Understandable. You can go on the WHOLE other end of the spectrum and go camping at Disney's Fort Wilderness Resort and Campground.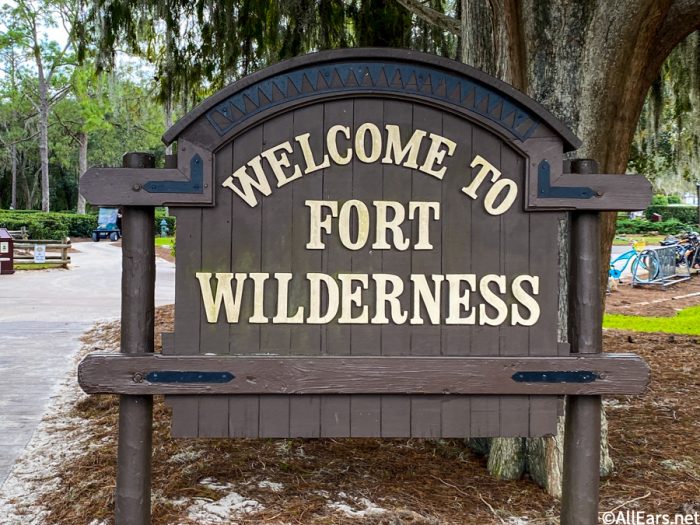 Not only is this a budget-friendly way to stay at Disney World and get the benefits of being a guest (campsites can be as low as $74 a night), but it's a truly unique way to vacation! You literally sleep in a tent (or you can go the extra mile and stay in an RV) at Disney World!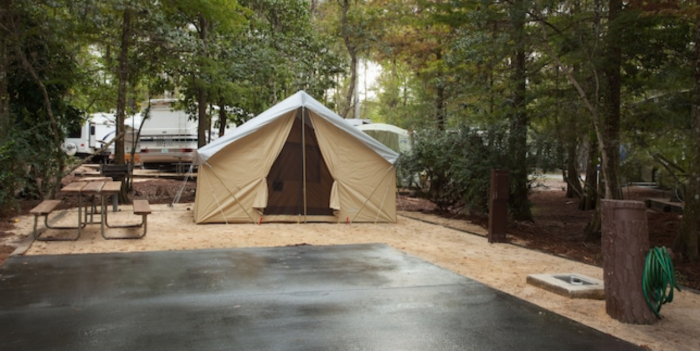 This experience is already totally unique, but during Halloween and Christmas, it's even MORE special.
Campers decorate their campsites with inflatables and lights! It's an experience every Disney World fan should have at least once.
Go Horseback Riding
If you're camping at Fort Wilderness, it'll be really easy for you to visit the Tri-Circle-D Ranch there (though it should be noted that this area is open to ALL).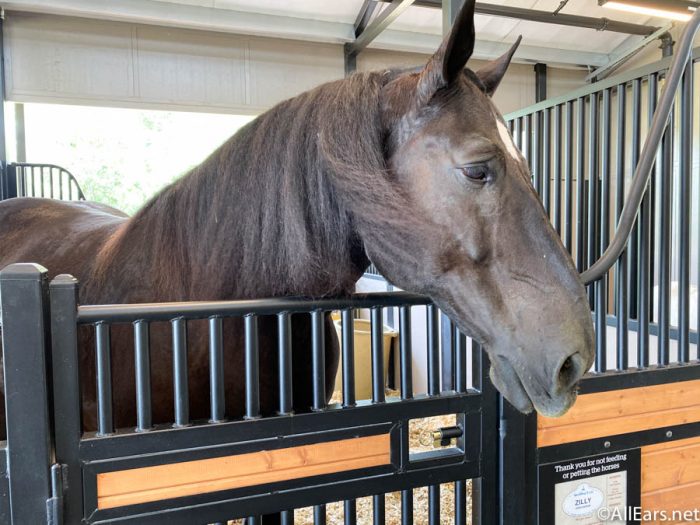 Guests 9 and older can ride a horse through the picturesque woods of the resort. You can make reservations by calling 407-WDW-PLAY, and the cost is $55 per person.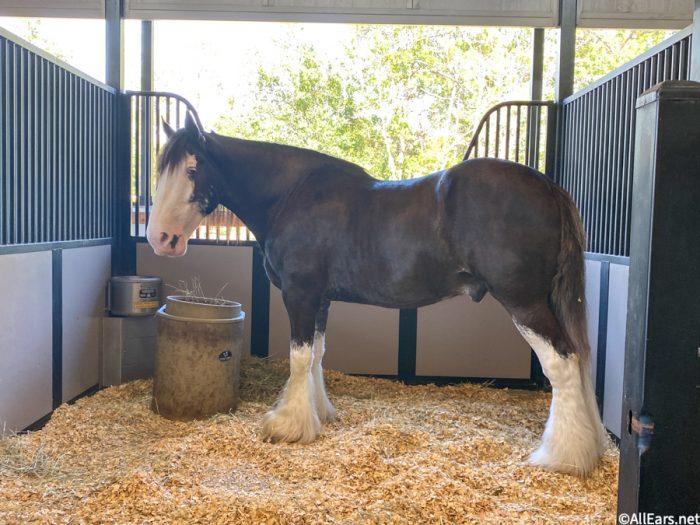 Little ones can go on a pony ride at Fort Wilderness, too. Currently, they're available at the stable near Pioneer Hall on a walk-in basis.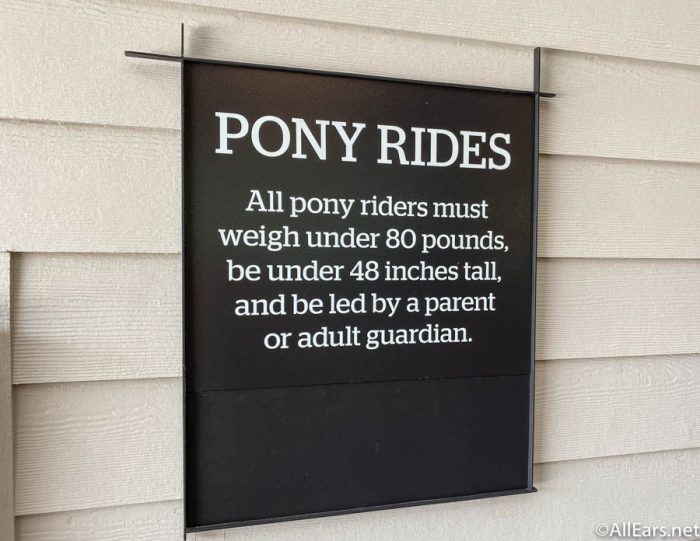 If horse riding isn't your thing, carriage rides at Disney's Port Orleans and Fort Wilderness are also an option for some good ol' horse time. It's a great way to relax with friends; carriages can fit up to four adults.
Campfires
For all the glitz at the theme parks, Disney World is a great place to enjoy the outdoors. A fun option for that is a resort campfire, a truly underrated activity.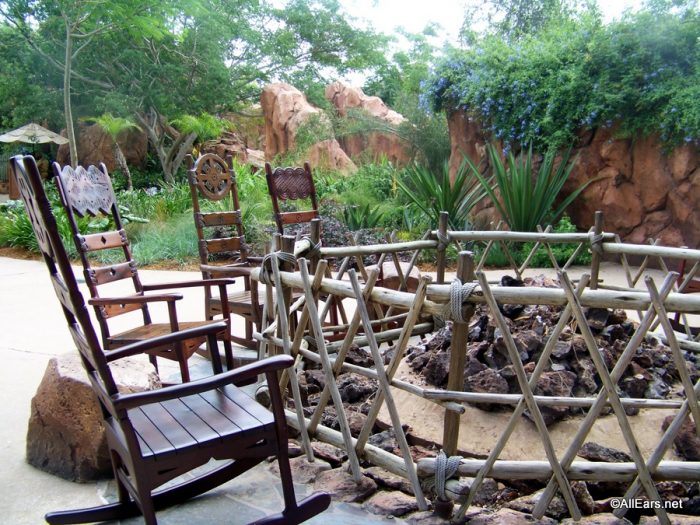 Typically, campfires can be found at numerous resorts across Disney World, including Animal Kingdom Lodge, Beach Club Resort, BoardWalk Inn, Caribbean Beach Resort, Old Key West Resort, Polynesian Village Resort, and more!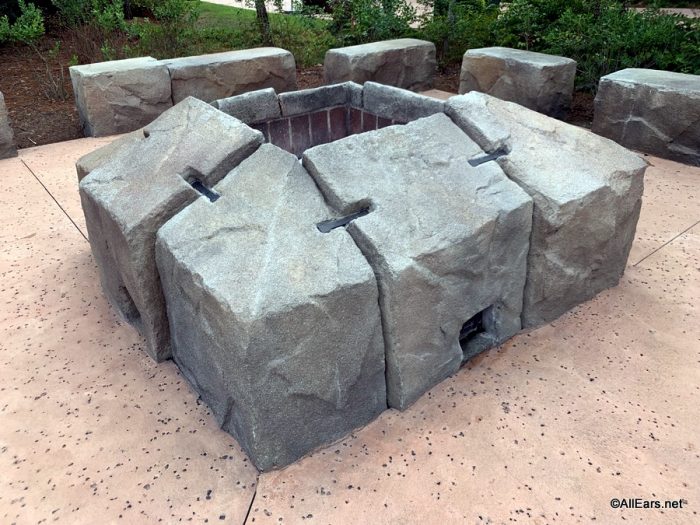 At Fort Wilderness, there's an extra special campfire: Chip 'n' Dale's Campfire Sing-A-Long, one of the best FREE things to do at Disney World! (Note that it's currently unavailable.)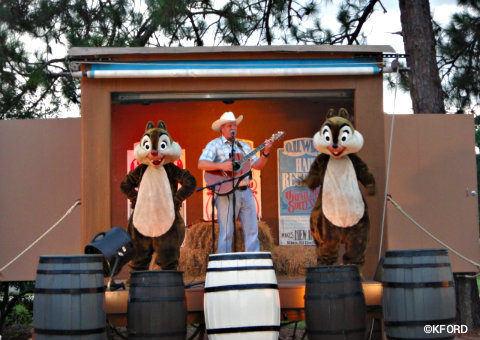 Here, you can roast s'mores (you can bring your own 'mallows or buy a s'mores kit!!), sing along with those rascally chipmunks, and watch a Disney movie under the stars! It's a totally fun way to spend the day!
Boats
If you think you've seen Disney World from every angle, there's still a chance you haven't seen it from one place — your own boat! At the Beach Club, Contemporary, Fort Wilderness, Grand Floridian, Polynesian, Wilderness Lodge, and Yacht Club, you can rent a motorized boat!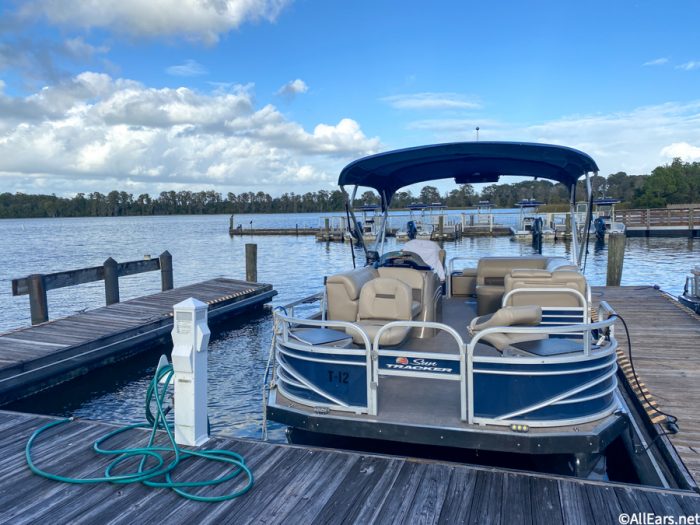 When available, you can get a mini speedboat for $32 per half-hour, a Boston Whaler Montauk for $45 per half-hour, or a pontoon for $45 per half-hour. Right now, only the pontoon boats are available for rental.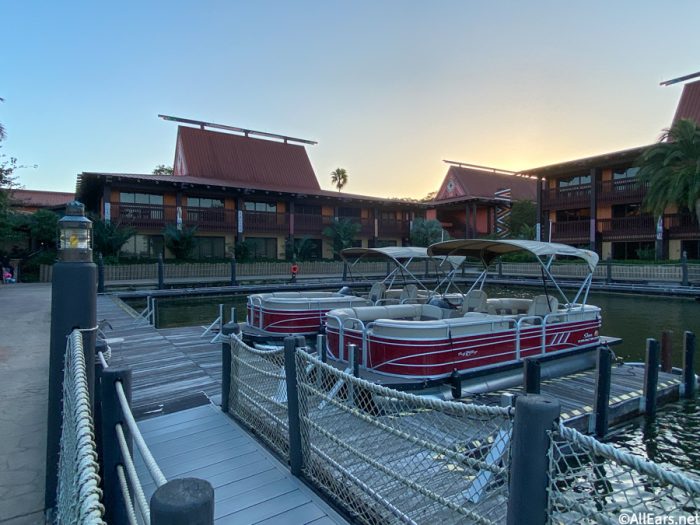 Take an afternoon out on the water and ride the waves. You can also go all-out in the evening for a specialty cruise on a private pontoon or yacht. Doing so during the fireworks is a remarkable experience, and starts at $399. When available, you can reserve a cruise by calling (407)-WDW-PLAY.
Golfing
There's a LOT of recreation at Disney World that isn't theme park related. You can take some time out and hit the golf course. Disney World has four golf courses: Palm, Magnolia, Buena Vista, and Oak Trail.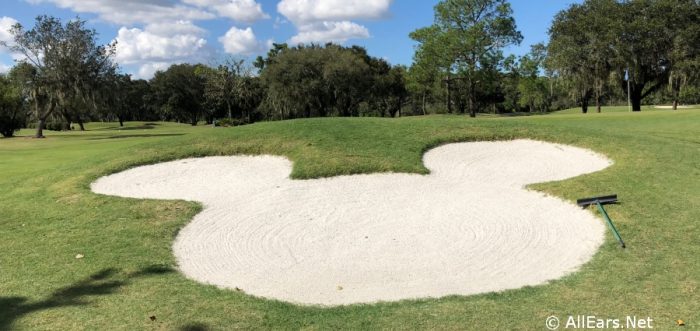 Not a big golfer? That's OK, too. At Disney's Oak Trail course, you can play FootGolf! This game is kind of a hybrid between golf and soccer. It takes place on a golf course, but the holes are soccer ball-sized and you kick the ball!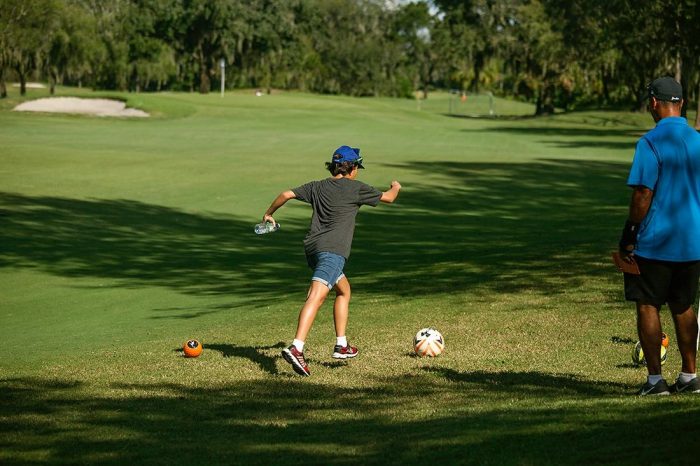 You can also kick it old-school and go mini-golfing at Fantasia Gardens and Fairways or Winter Summerland.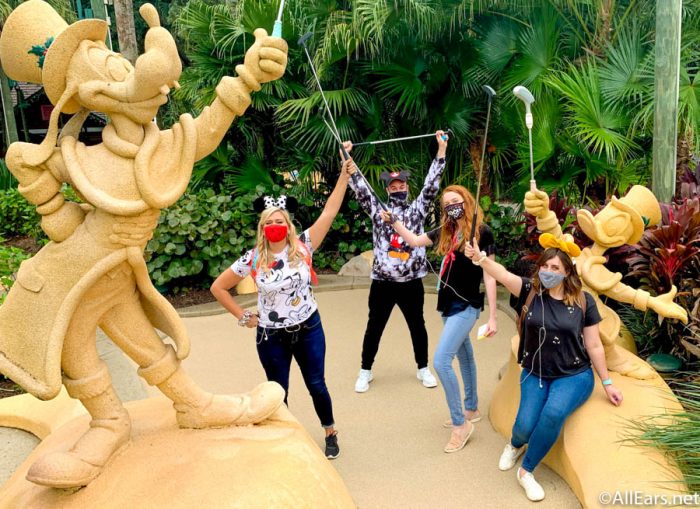 Winter Summerland, like Blizzard Beach next to it, is themed to a winter-all-the-time world, full of snowy scenes.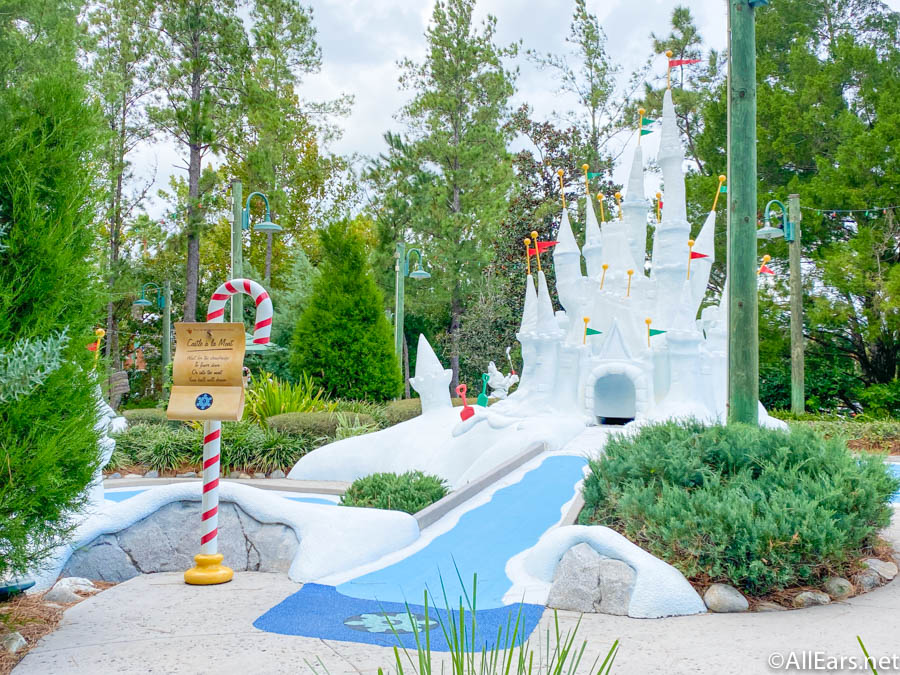 Fantasia Gardens is themed to the classic Disney musical, with fun holes depicting famous scenes!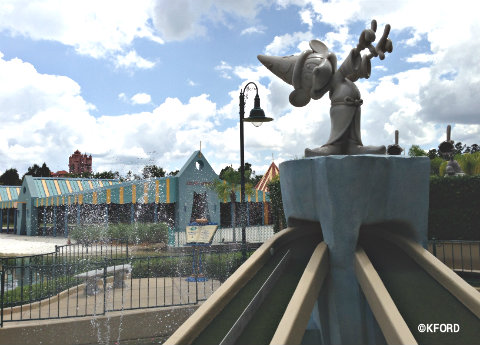 Mini golf is $14 per adult and $12 per child ages 3-9. It's a fun way to spend an afternoon at Disney outside of the theme parks!
Get a Haircut
Change up your look when you get to Disney World! And no, we don't mean by getting a new pair of Minnie ears. We mean by getting your hair cut!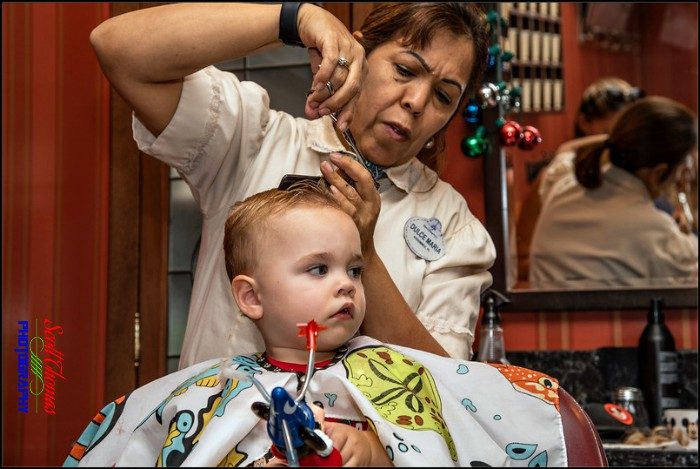 The Harmony Barber Shop is located on Main Street, U.S.A., in the Magic Kingdom, and you can get a new 'do! If you want a memento, you can take your little one for their first haircut here, an experience that includes a haircut, commemorative Mickey ears, a keepsake lock of hair, and a milestone certificate!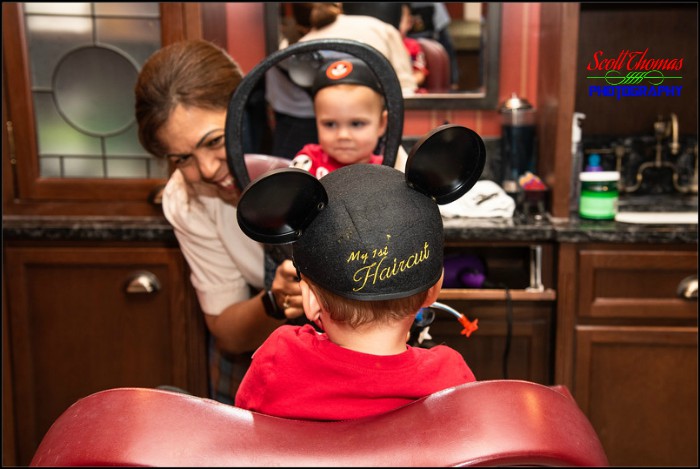 Even if you've been to Disney World dozens and dozens of times, there are only so many times you can share a real first with your child! The Harmony Barber Shop will reopen in summer 2022.
Book a Walking Tour
No matter how big of a Disney World fan you are, you can always learn something new! And no matter what kind of Disney fan you are, you can do that on a walking tour.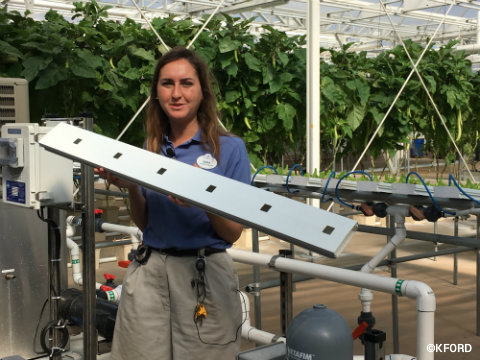 Snorkle in the sea on an aqua tour adventure in the Seas with Nemo and Friends, or stay dry with the Behind the Seeds Tour at Living with the Land in EPCOT.  See a stunning Starlight Safari at Disney's Animal Kingdom Lodge or get up close and personal with animals on the Wild Africa Trek at Disney's Animal Kingdom.
Magic Kingdom also has several walking tours about the history of the resort, including Backstage Magic, Disney's Family Magic Tour, and the Keys to the Kingdom Tour.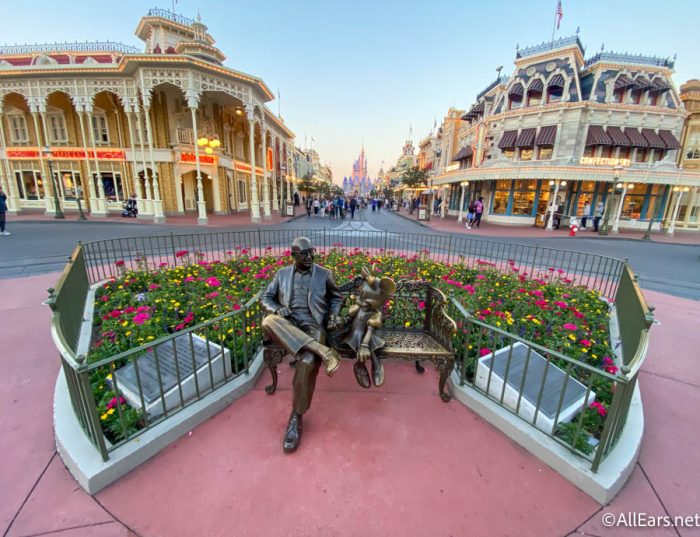 These experiences all vary in price and they may just give you a new way to see the same ol' World.
Slow Down and Take in the Sights
You don't have to spend money to get a good tour of Disney World. If you've been numerous times before, you can guide yourself! But sloooow down. Stop to smell the roses (literally, sometimes!) and spot some Hidden Mickeys or soak in the details of an area.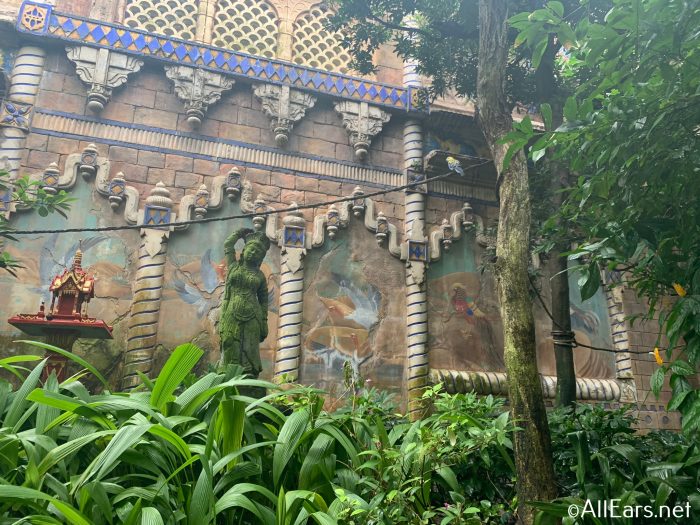 One of our FAVORITE places to do this is Disney's Animal Kingdom. This park is just filled to the brim with hidden details, like in the Maharajah Jungle Trek.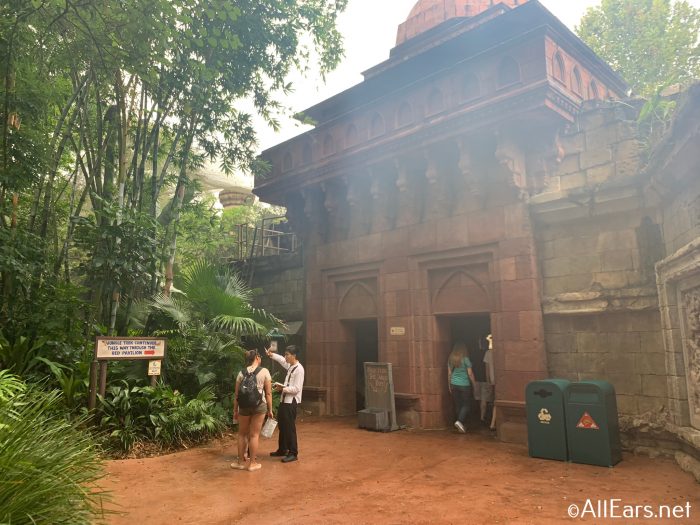 It may just seem like another animal exhibit, but it actually tells the story of where wealthy princes once hunted. But, nature took over, leaving the lavish castles in ruins. There are TONS of spots like this across Disney World, you just need to take the time to find them.
Go on a Scavenger Hunt
Not sure where to start exploring at Disney World because you truly think you've seen it all? Well, try your hand at a scavenger hunt!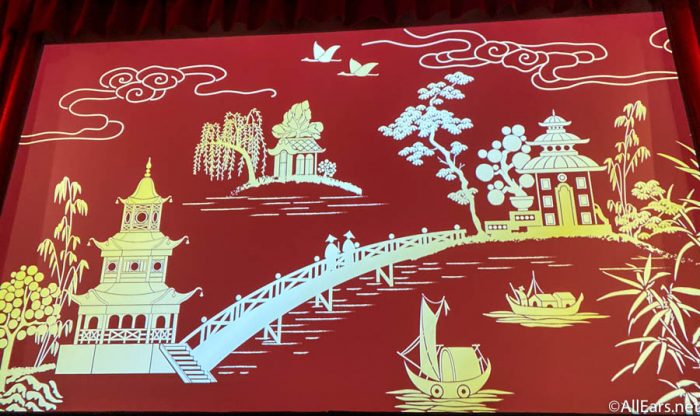 And, hey! We know where you can find some great scavenger hunts here at AllEars! This is a great way to play with your kiddos at Disney World too!
Walk Around a Resort Where You've Never Stayed
There are 25 distinctive Disney Resorts around property, and odds are, you haven't stayed at every single one of them to really explore.
Explore what a new-to-you resort has to offer, whether you gawk at the murals at Disney's Riviera Resort or play among the larger-than-life Disney characters at Art of Animation.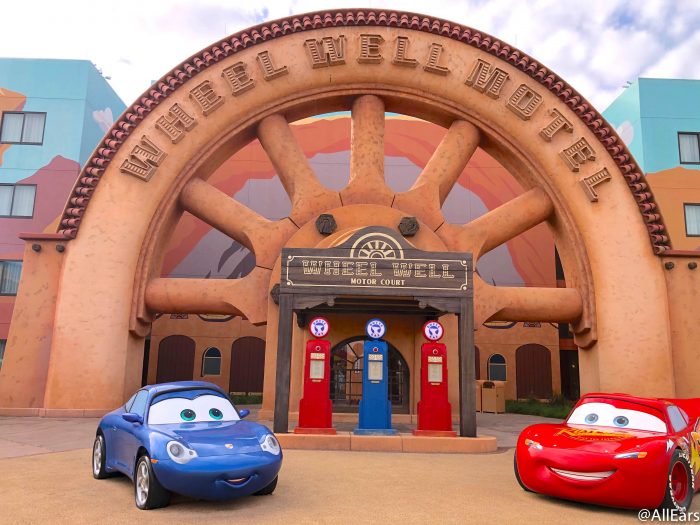 Each resort is uniquely themed and super detailed. So, grab a bus from a theme park one evening, but instead of going to your resort, head elsewhere and explore!
Eat at a New-to-You Restaurant
While you're exploring that unfamiliar Disney World resort, grab a bite to eat! Even if you've had a meal at every Magic Kingdom restaurant, there are literally hundreds of restaurants across property, some of which are seriously underrated resort spots!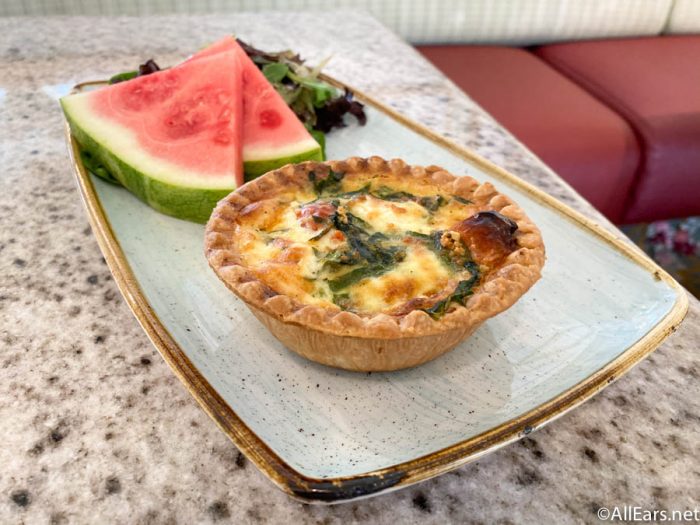 Sanaa at Animal Kingdom Lodge, Grand Floridian Cafe at the Grand Floridian, and Olivia's Cafe at Old Key West are darn good spots where a lot of people haven't considered eating!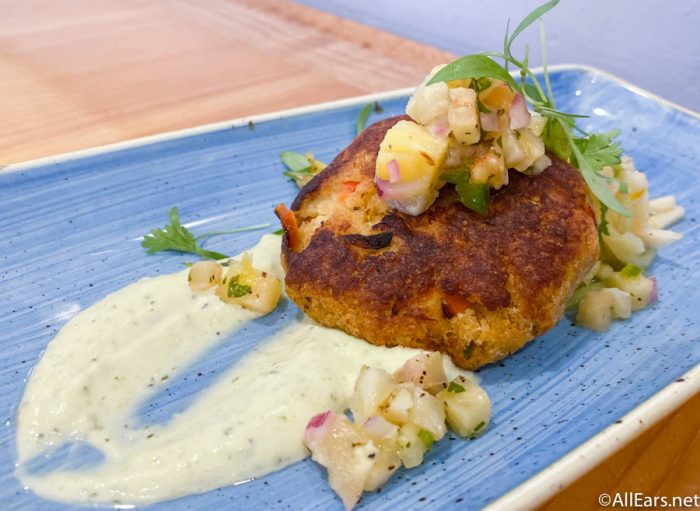 We don't need to build your day at Disney World — you're a pro yourself! But, adding a few of these unique experiences to your vacation will make your favorite vacation spot feel brand new.
Join the AllEars.net Newsletter to stay on top of ALL the breaking Disney News! You'll also get access to AllEars tips, reviews, trivia, and MORE! Click here to Subscribe!

Have you been to Disney World tons of times? What's something you haven't done yet? Let us know in the comments!