When heading to the Disney World Parks, there are literally dozens of rides to experience, and everyone has their favorite.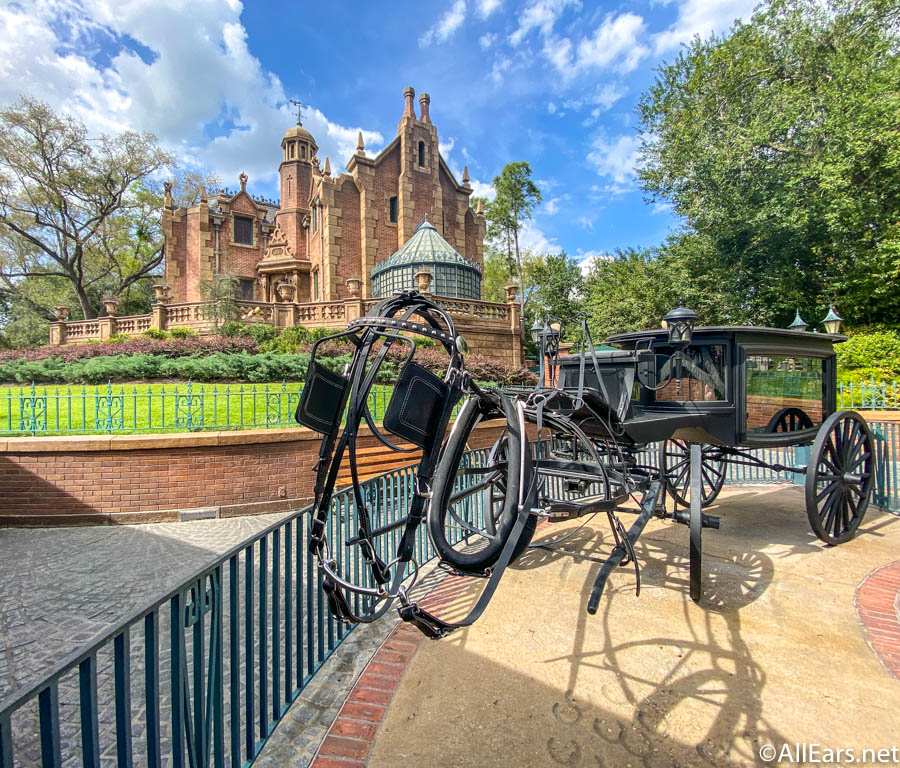 We recently decided to scour the AllEars Reader Review Section to see what your favorite — and least favorite — rides were in all four Disney World parks.
Here are our findings — and keep in mind, these are just rides. No shows, entertainment, or theater attractions were included!
The Best and Worst Ride in Each Disney World Park – According to AllEars Reader Reviews
Magic Kingdom:
Best Ride: Splash Mountain – 9.72
Splash Mountain is an iconic Disney attraction featuring music from "Song of the South" and a 52 foot drop into the Briar Patch!
Our readers say:
"My all time favorite Disney World ride! So much fun for the whole family."
" It's iconic, very Disney. The music is amazing and fun – for all age ranges too! The animatronics are classic; just love it!"
"This is my all time favourite ride at magic kingdom. It's a good length ride, lots to look at along the way and a nice drop at the end for thrill!"
Worst Ride: Magic Carpets of Aladdin – 5.65
Fly through the skies on this Dumbo-style attraction themed to Aladdin!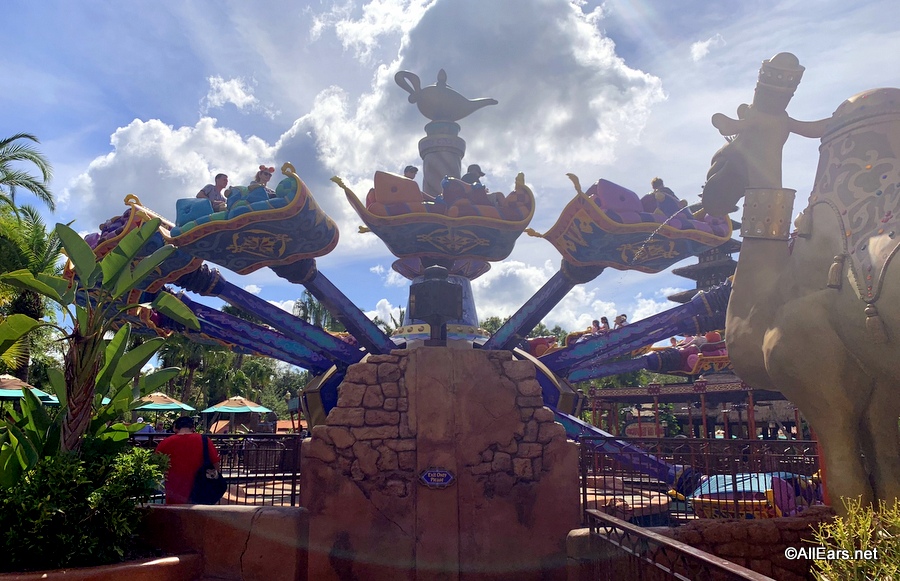 Our readers say: 
"There's no point to ride this if you ride dumbo and the queue at dumbo is better."
"I'd say it could be a must do if you have little kids and want family friendly ride. Otherwise, definitely skippable."
Epcot:
Best Ride: Soarin' Around the World – 9.46
Soarin' Around the World is a hangliding-themed attraction that takes you above world famous settings such as The Great Wall of China, The Eiffel Tower, and the savannas of Africa.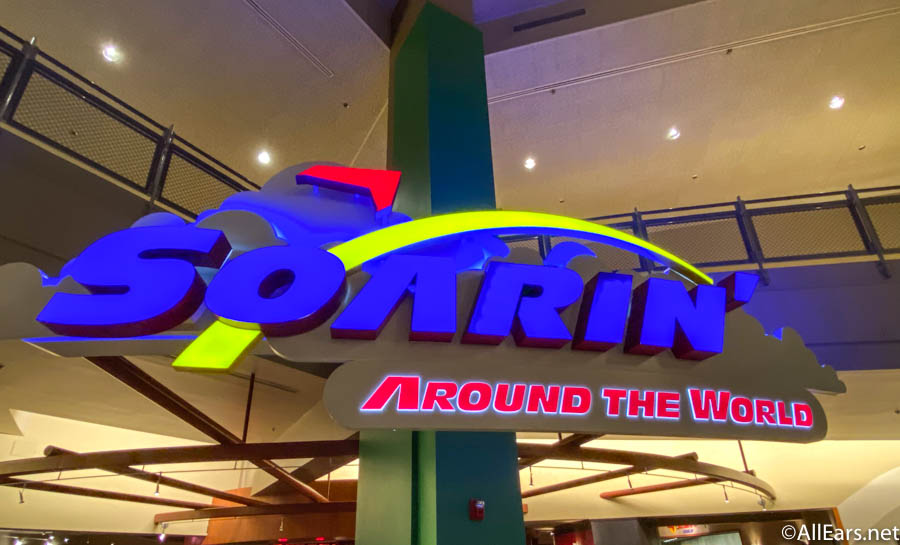 Our readers say:
"The last time I was at WDW I rode Soarin' 8 times and never got bored of it!!!"
"Amazing! Best ride in EPCOT. Thrilling but also relaxing… exhilarating. If you've ever wanted to fly, this is your ride!"
"The EPCOT essential ride. Amazing even if you don't have a B1 seat. Can I also throw in that I cried? It was just truly amazing to ride."
Worst Ride: Journey into Imagination – 6.56 
Take a tour of the Imagination Institute with Dr. Nigel Channing — but things get crazy when Figment the dragon gets involved!
Our readers say: 
"I just don't understand the concept here. So out of place. Only fun for tiny little kids."
"What even is this ride? What? WHAT?!?! I can't even understand what is going on. It's so annoying, and it's just a strange experience. Save the 10 minutes and spend it in World Showcase"
"No substance to ride, geared for very small children, maybe toddlers?"
Disney's Hollywood Studios:
Best Ride: Rise of the Resistance – 10.00
This immersive experience puts you in the center of a battle between the First Order and Resistance with multiple ride vehicles and sets.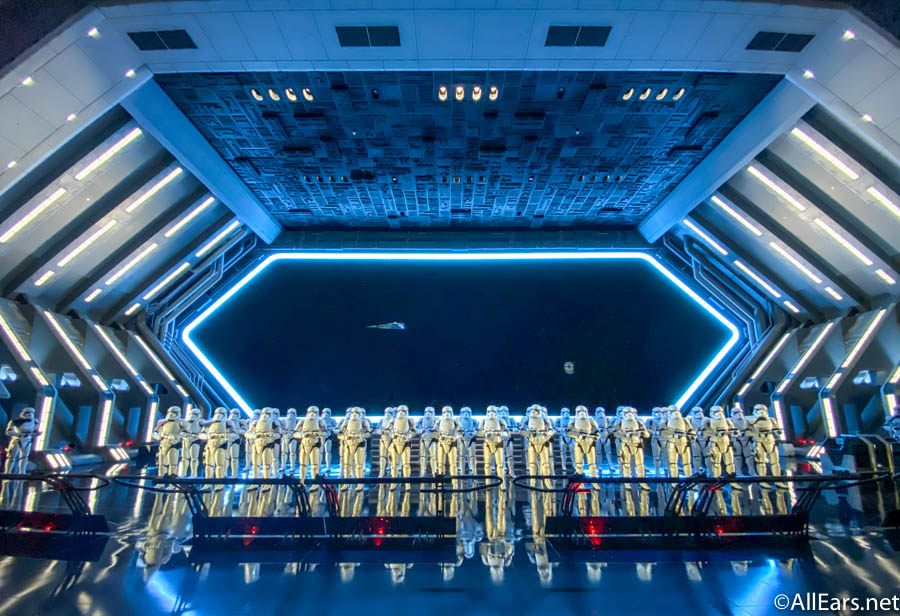 Our readers say:
"Easily the best ride in DisneyWorld…Even if you're not a Star Wars fan, try and go on this ride."
"Worth all the hype."
"AHMAZING. This ride is a mold breaker."
Worst Ride: Alien Swirling Saucers – 6.63
Take a spin on this rotating attraction featuring the aliens from Pizza Planet.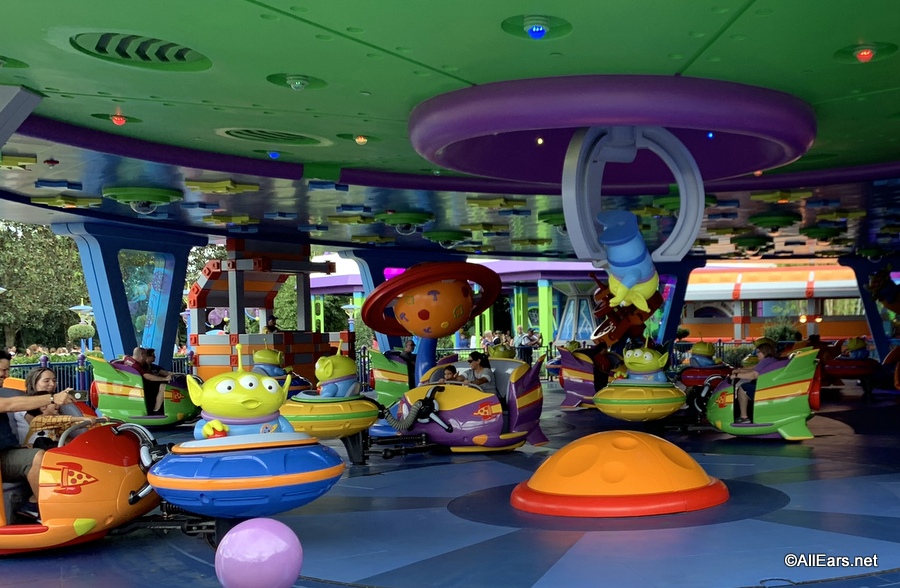 Our readers say: 
"it's a cute ride for someone younger but it's not too great"
"Extremely long wait for a very short ride, felt like it was 30 seconds and I waited 90 minutes for it. Only go on it if it is a short line!"
"This is fun, but not at all the best Disney ride"
Disney's Animal Kingdom:
Best Ride: Expedition Everest – 9.64
Conquer the yeti in this roller coaster to the top of a mountain!
Our readers say:
"This ride is so beautiful, fun, fast, and entertaining. The imagineering is so intricate and makes you excited to ride. I would wait a long time to ride this ride."
"I would recommend to go on it once in the day and once at night. You can see more details at night that you might have not noticed before."
"Definitely the best roller coaster in Disney World."
Worst Ride: Triceratop Spin – 4.80
This wheel-and-spoke attraction in Dinoland USA is similar to Dumbo — but with dinosaurs instead of elephants.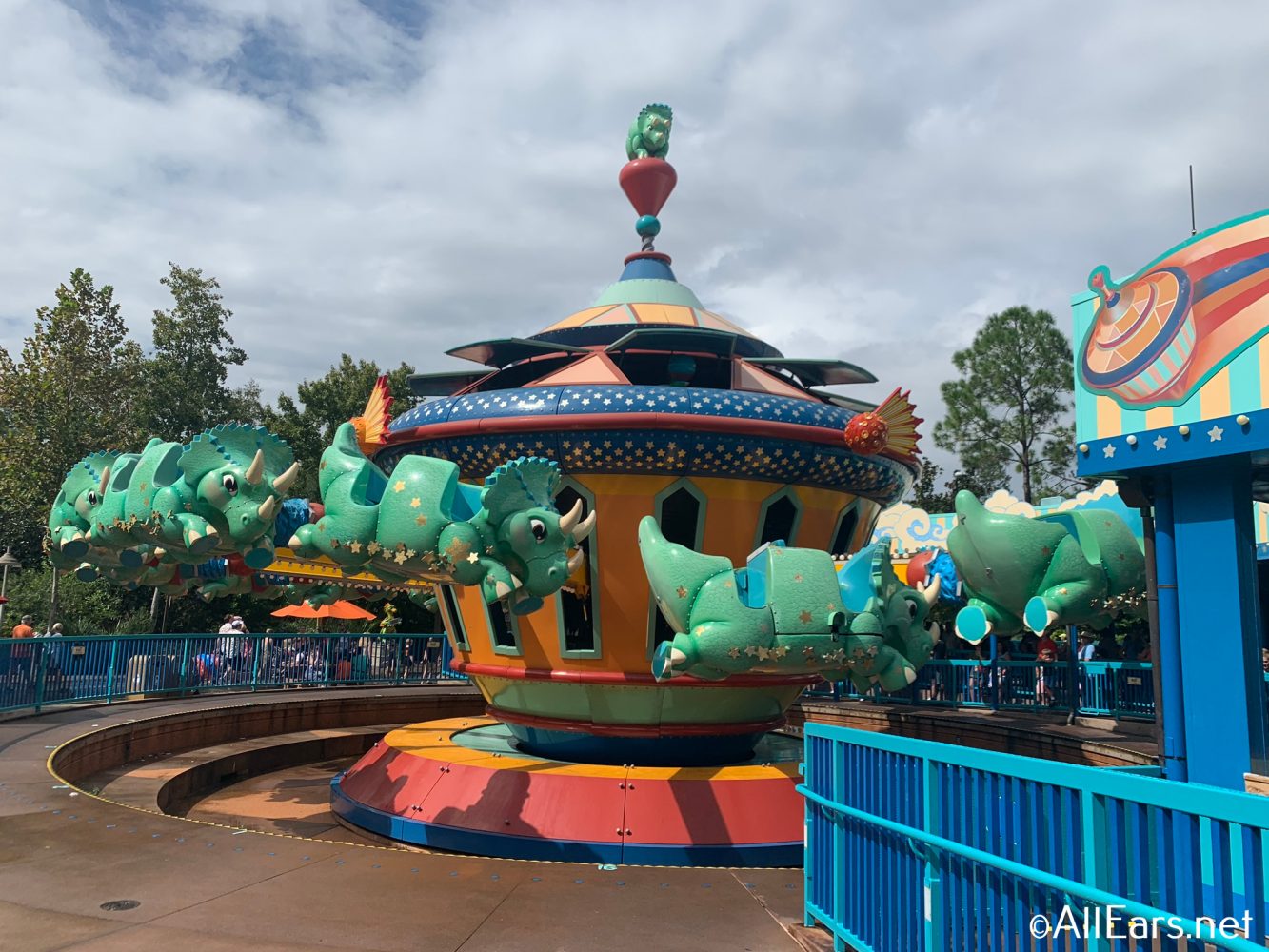 Our readers say: 
"It's just like what you would expect. 90 seconds of going in a circle while sitting in a Dinosaur. If the line is short, it's worth it on hot days just to feel a breeze."
"No Wait. Fun quick ride for families with small children"
"Not worth a wait"
What do you think of the best and worst ranked rides in each park? Let us know in the comments — and make sure to go leave your own reviews of your Disney World favorites!
Join the AllEars.net Newsletter to stay on top of ALL the breaking Disney News! You'll also get access to AllEars tips, reviews, trivia, and MORE! Click here to Subscribe!