Last night Restaurantosaurus in Animal Kingdom's DinoLand USA launched their new hybrid quick service/table service dinner experience with a focus on the burgers and sundaes. Burgers and sundaes, sign us up! We were there to check out this new dining option in Disney World.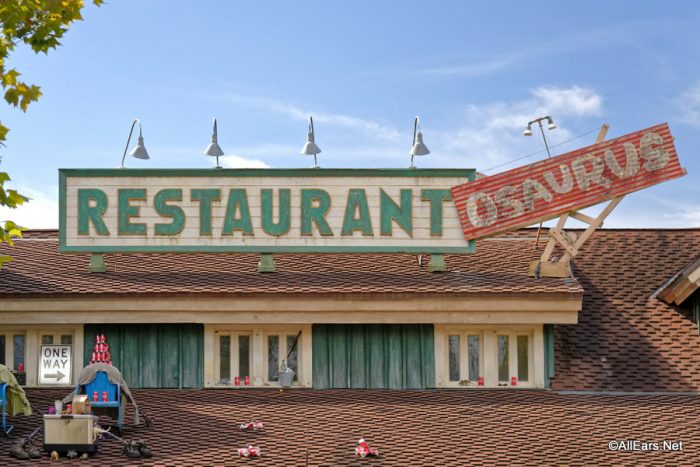 The new dining experience is in addition to the existing quick-service dining options at this location.
When you arrive you will see a check-in desk where you do just that as well as receive menus for the experience.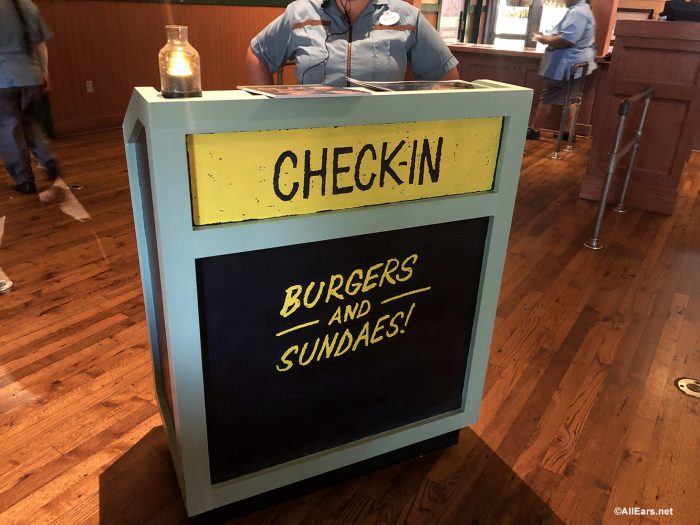 Your dinner for this new experience includes an entree from a selection of burgers, a side, one trip to the build-your-own-sundae bar, and a non-alcoholic drink. The new experience is $22.99 plus tax for adults and $14.99 plus tax for kids ages 3 through 9, or a Disney Dining Plan quick service credit.
The burgers were developed by the team at Disney Springs' D-Luxe Burger and are made of ground beef chuck, short ribs, and brisket. Burger options are: Chili Cheese Corn Chips, All-American, Mushroom and Swiss, Pulled Pork Barbecue, and Sunny-Side Up.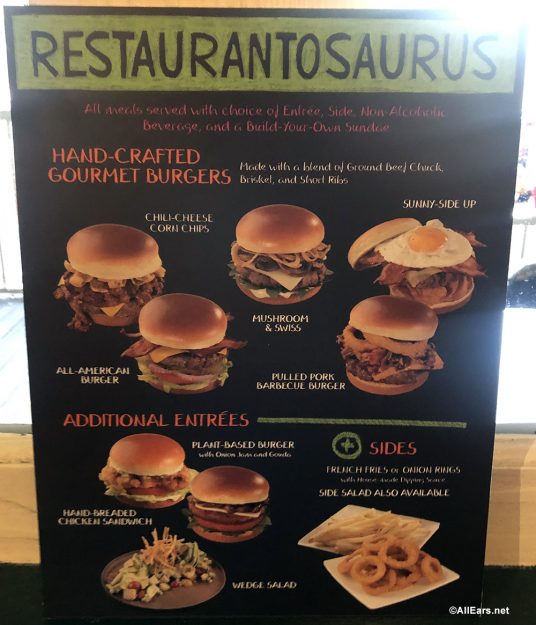 There are non-burger options on the menu including a Wedge Salad, Plant-Based Burger, and a Breaded Chicken Sandwich. Side options are French Fries, Onion Rings, and a Side Salad.
A non-alcoholic drink is included in your meal; alcoholic drinks are available for purchase.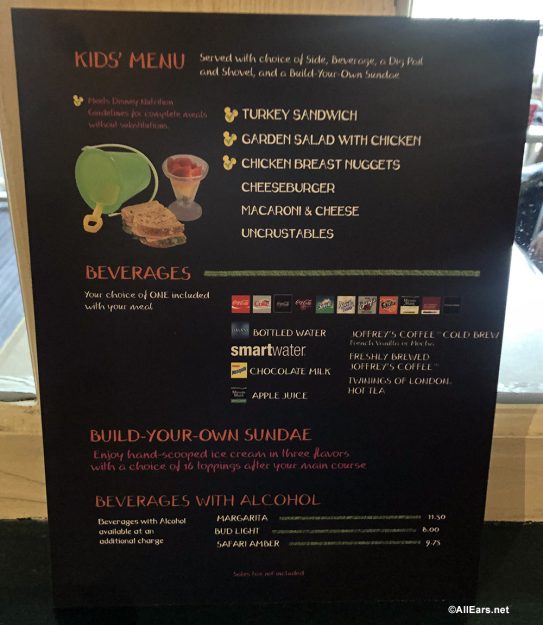 Once you decide on your options and place your order at a dedicated counter, you are seated at your assigned table, where you will find a "bucket of fun" as we are calling it!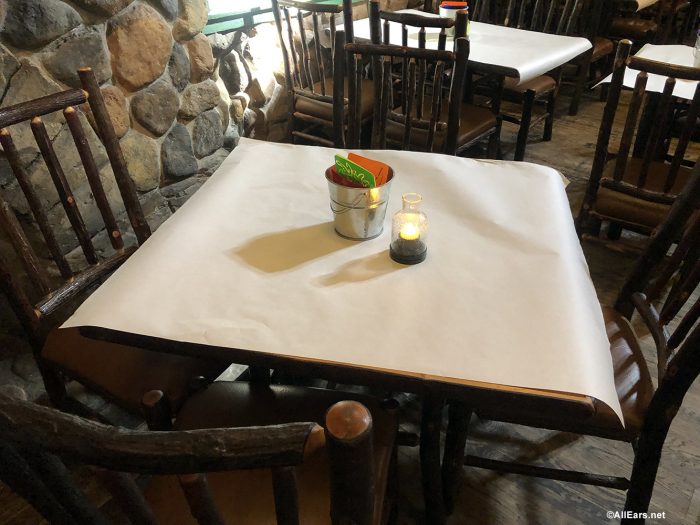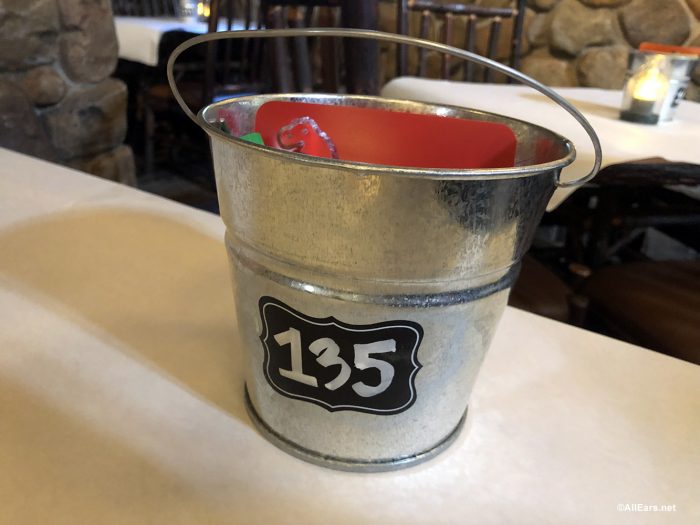 The bucket, bearing your table number, is stuffed with crayons and (washable) markers, as well as stencils. Adults and kids alike are encouraged to color and draw on the butcher paper that serves as your table cloth while you wait for your dinner.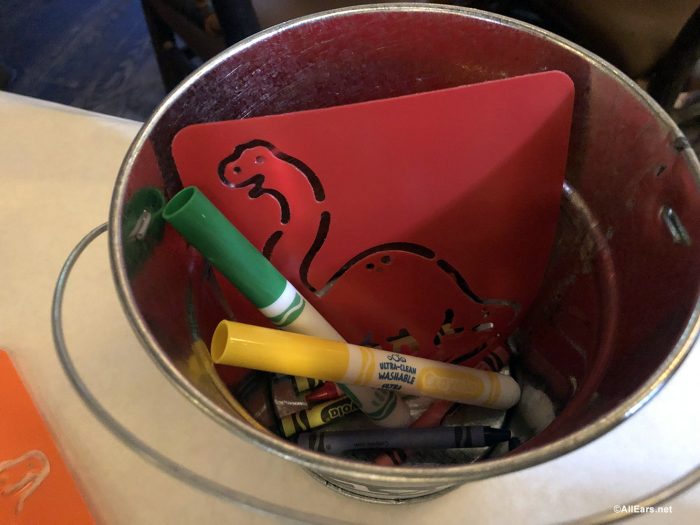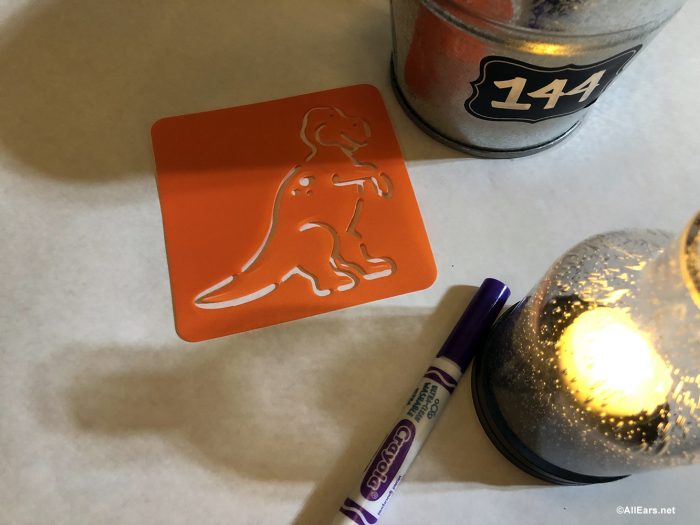 As you are seated you are encouraged to try any and all of the sauces at the station. Like the burgers, the Buffalo, BBQ Mustard, Mayo Ketchup, and Horseradish sauces, were created by the team at D-Luxe Burger.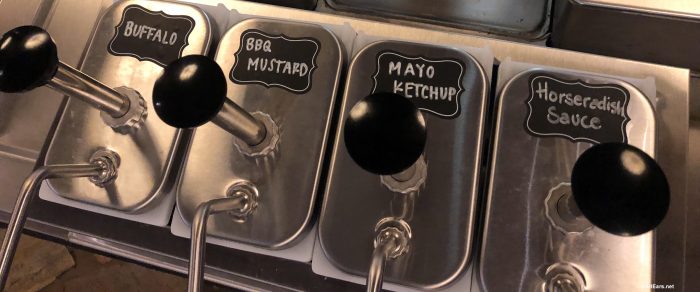 When your dinner is ready it will be brought to your table.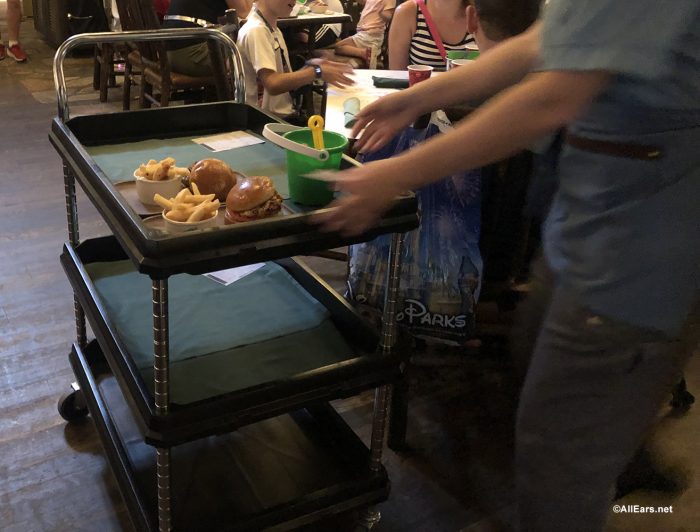 Your burgers are served on a small tray with your side in a paper cup. It was nice to get steak fries with this meal — they are perfect for dipping, or eating plain.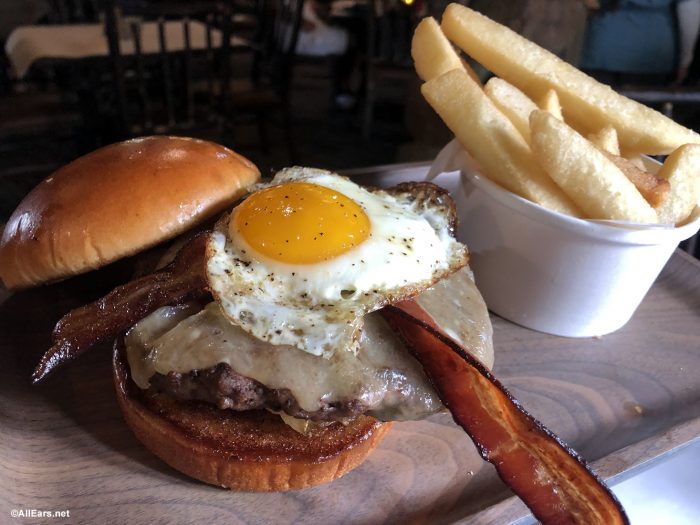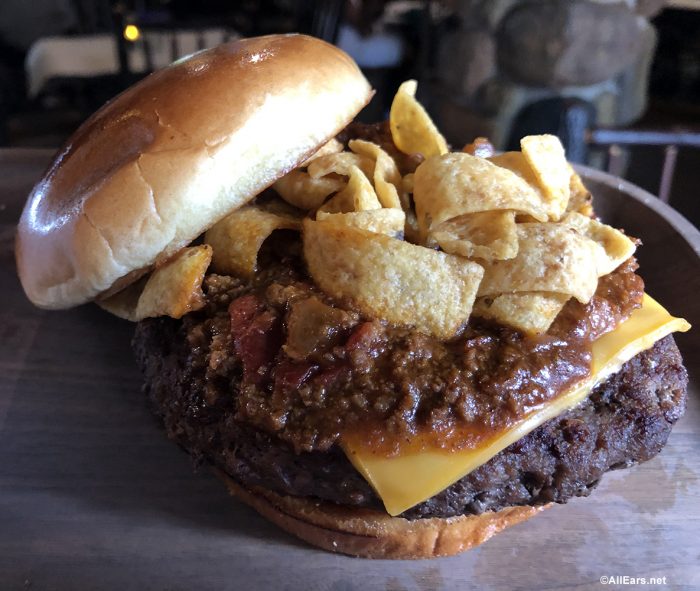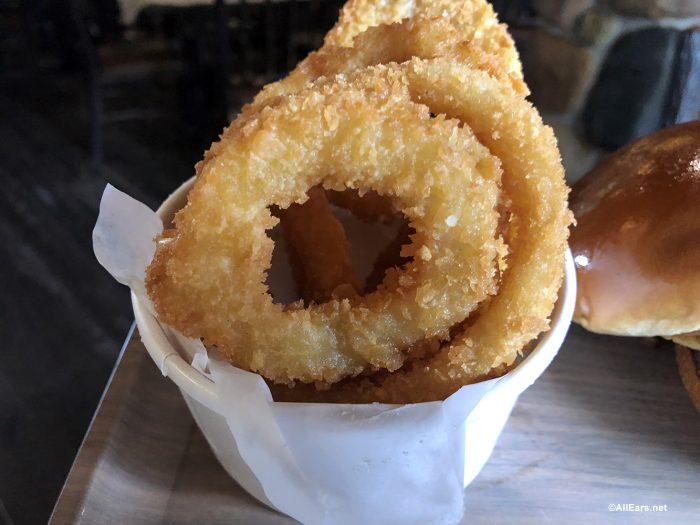 Now, the most important part of the meal…dessert! When you are ready for your sundae take your card up to the "dig site" for two scoops of ice cream. You can mix and match your flavors from Vanilla, Chocolate, Strawberry, or Raspberry Sorbet.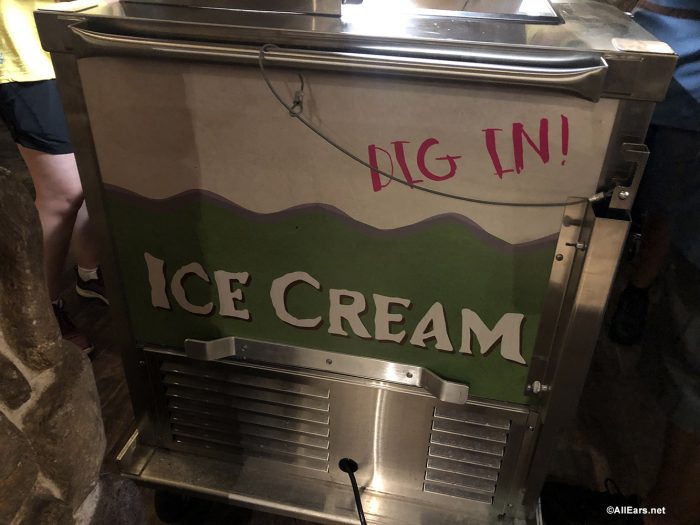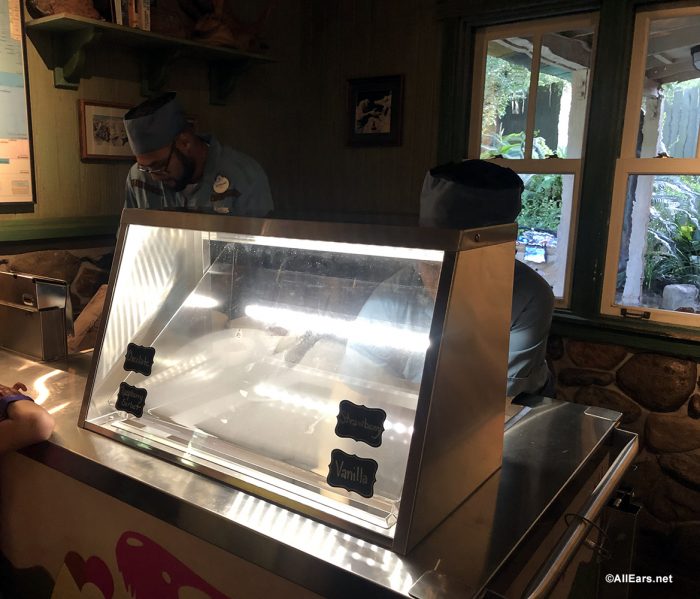 Now the work begins. There are so many choices for your toppings — and no limits! You can add as many or as few toppings as you want!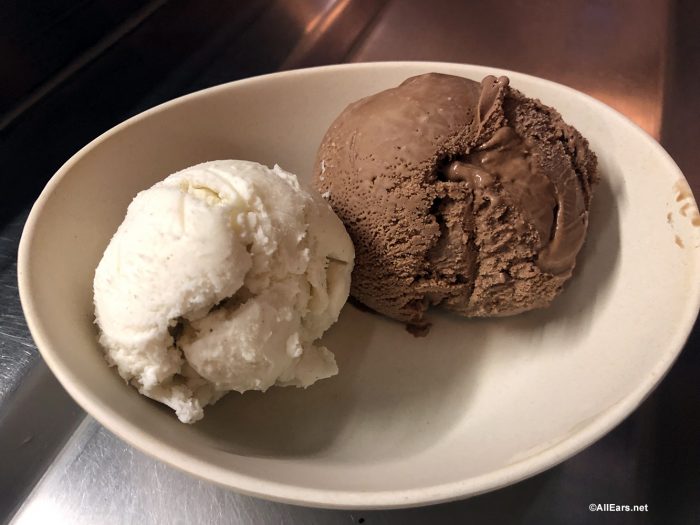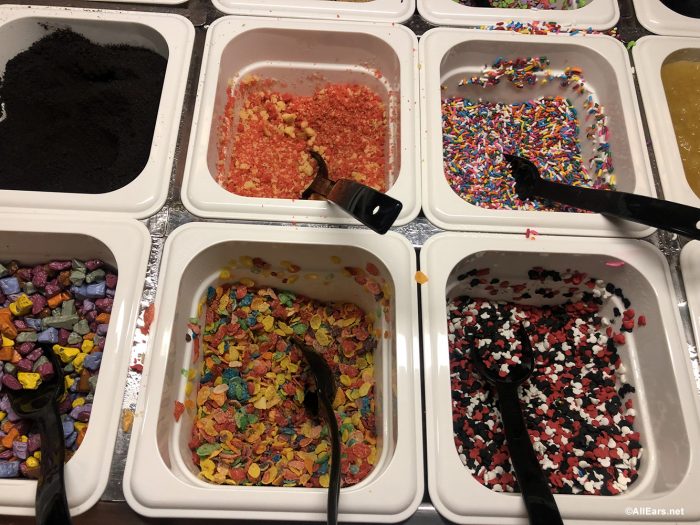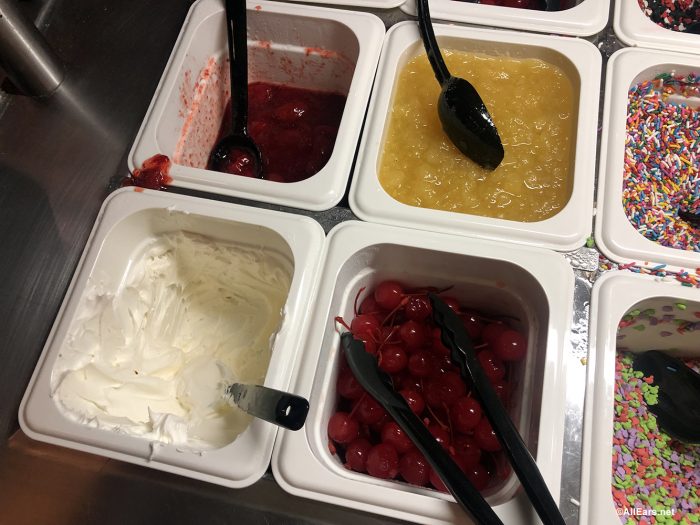 Don't let the choices overwhelm you, there is a map — and so many options — 20 to be exact! Good thing there is a map to help us out!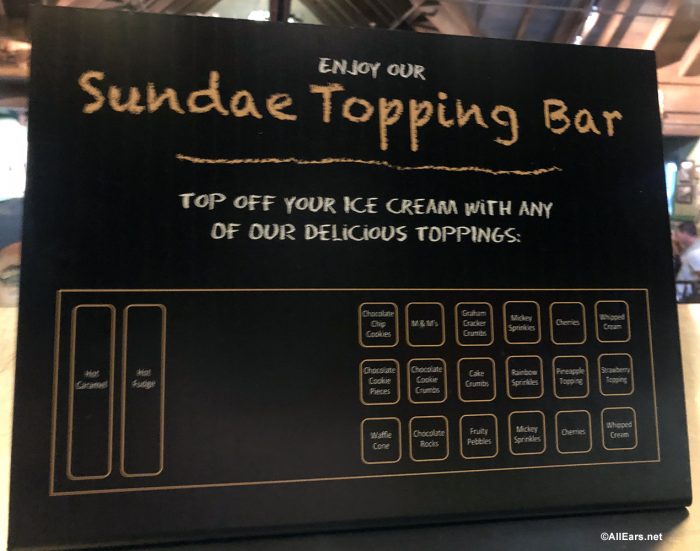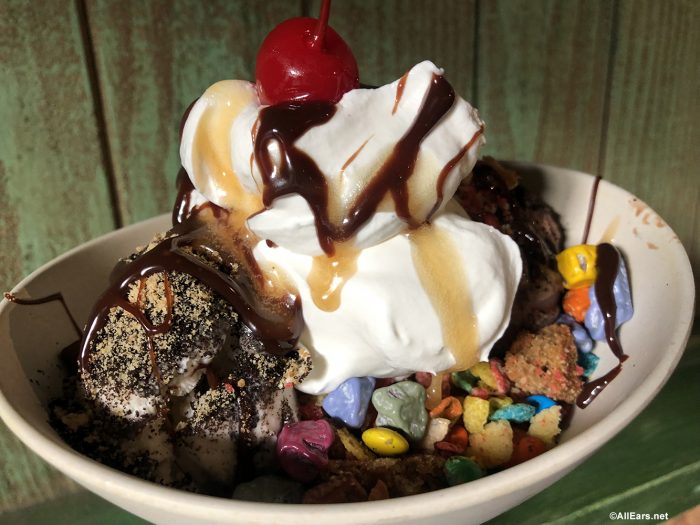 Overall we really enjoyed this experience. The burgers are hand-made, cooked well (not over-cooked), the burger toppings are also a step above what you get at quick service locations. We enjoyed the steak fries as they hold up well to dipping or soaking up leftover burger toppings.  And of course, the sundae bar was a lot of fun, and a sweet way to close out the meal.
Currently Advanced Dining Reservations are available for this new experience through November 10, 2019.
What do you think of this new dining option? Will you be trying this out? Let us know in the comments!
Don't forget! Pizzafari in Animal Kingdom is offering a similar hybrid quick service/table service option with their Family-Style Dining Experience. Learn more here.
Don't miss these posts on what's new and what's next at Disney's Animal Kingdom!
Be sure to follow @allearsnet on Instagram and Twitter!
Check out our YouTube Channel for reviews, news, information and more!
Click below to subscribe to the AllEars® newsletter so you don't miss any of the latest Disney news!