The Guardians of the Galaxy are back! They made their return to Epcot's America Gardens Theater today.

Star-Lord, Gamora, and Baby Groot will be rocking the stage along with some of their intergalactic friends to classics from the '70s and '80s through August 18.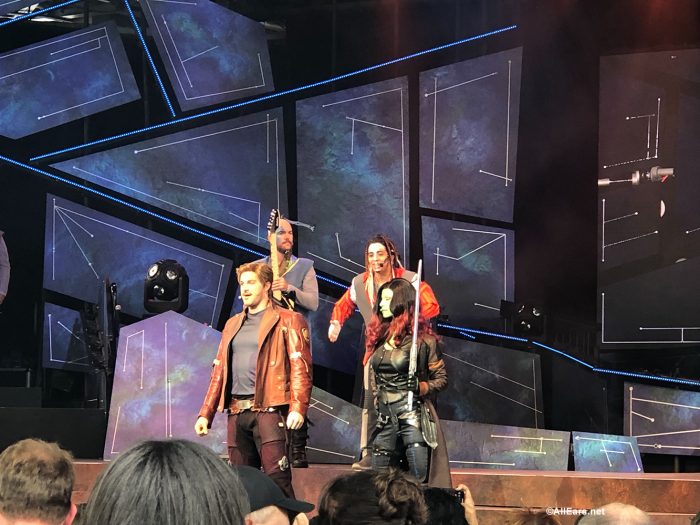 The show runs five times a day throughout the afternoon and evening. Be sure to check the park's Times Guide, or the stage sign when you reach the America Pavilion, to confirm showtimes.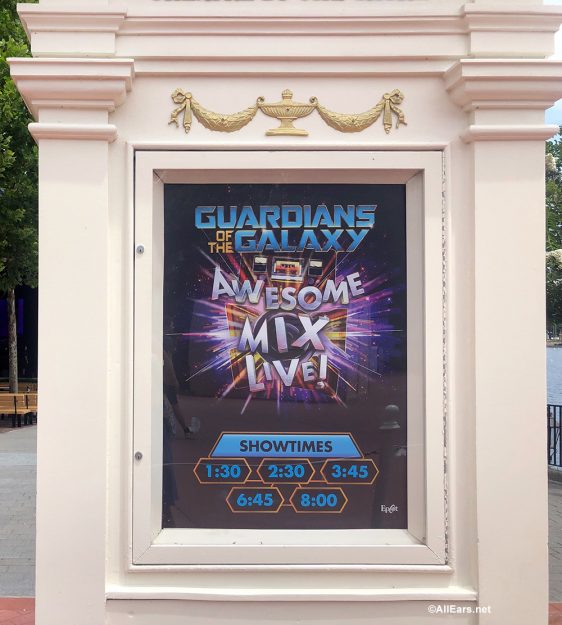 You'll get to sing along with the Guardians as they perform songs from both Guardians of the Galaxy films, and Star-Lord might even get Gamora to dance!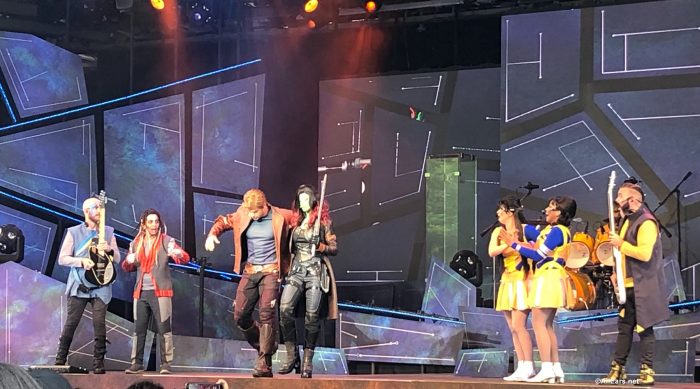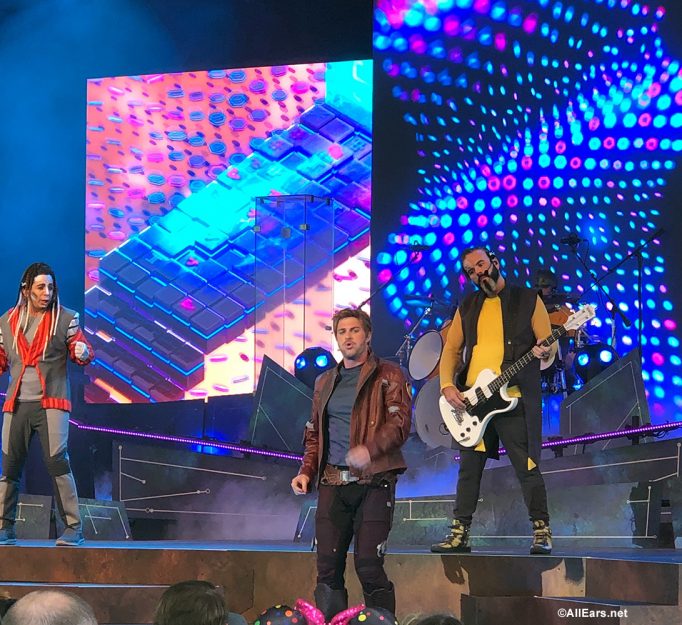 This year, in addition to the return of the Guardians there are some out-of-this-world themed eats from sandwiches to desserts and drinks.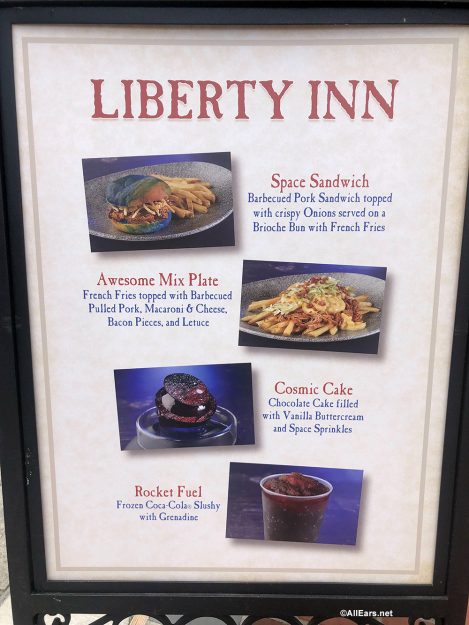 At Liberty Inn you will find a Space Sandwich, Awesome Mix Plate, Cosmic Cake, and Rocket Fuel.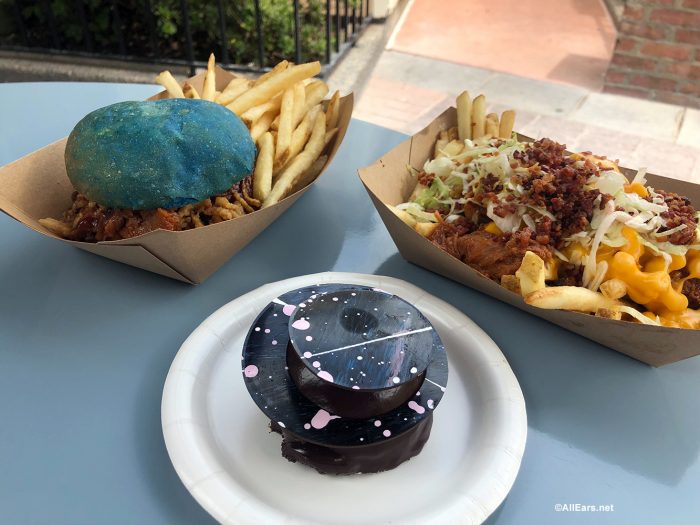 Check these eats out! The Space Sandwich is a pulled pork sandwich topped with crispy onions and served on a BLUE brioche bun. The Awesome Mix Plate is a plate of fries topped with pulled pork, mac and cheese, bacon, and lettuce. To close out this meal (or as a snack) you can enjoy the Chocolate Cosmic Cake that's filled with vanilla buttercream. Which will you choose?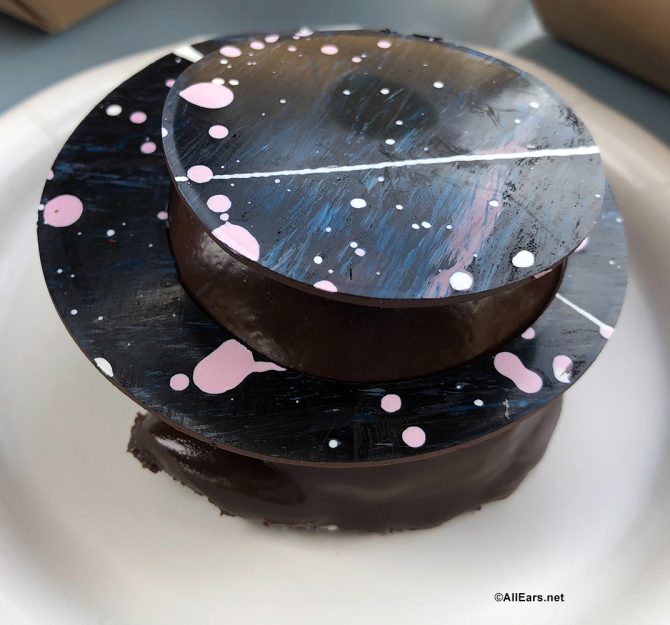 A variety of themed drinks are available at the Fife & Drum Tavern, along with a Mix Tart that looks like Star-Lord's Mix Tape that has inspired the stage show.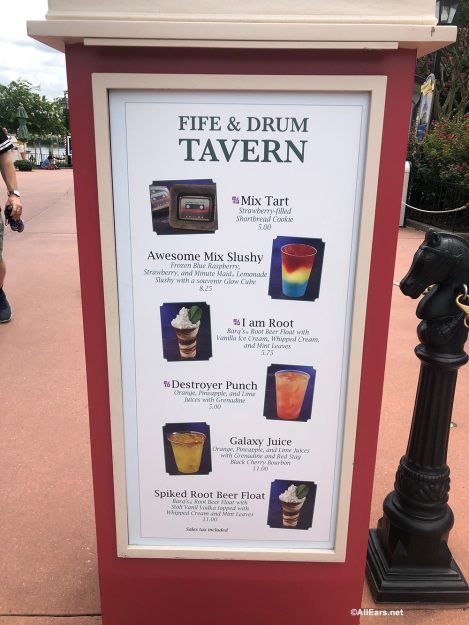 The Mix Tart is a strawberry-filled shortbread cookie. Take a look at the inside of this sweet treat!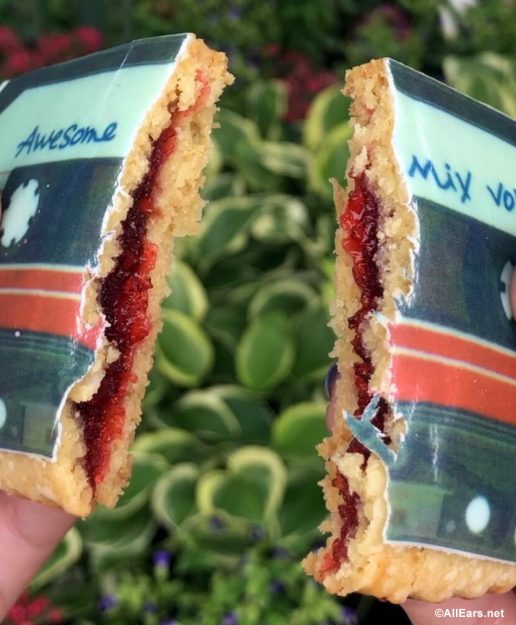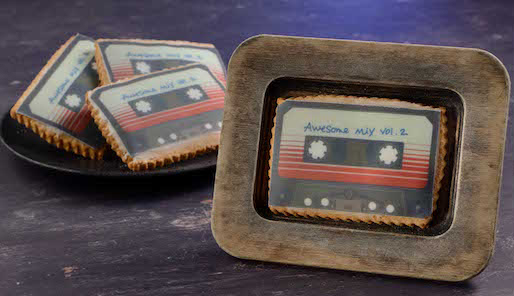 Will you be rocking with the Guardians and enjoying the space-themed treats this summer? Let us know in the comments.
Want to learn more about Epcot? Check out these recent posts!
Be sure to follow @allearsnet on Instagram and Twitter!
Check out our YouTube Channel for reviews, news, information and more!
Click below to subscribe to the AllEars® newsletter so you don't miss any of the latest Disney news!