For years, I thought that I wouldn't enjoy a Disney cruise — the thought of being "trapped" on a ship for those long days at sea really didn't appeal to me. In fact, earlier this year when Disney invited me on a five-day cruise that was to include not one but TWO at-sea days, I groaned inwardly. How would I ever survive two whole days with nothing but expanses of water all around me and no way to get off the ship and DO something?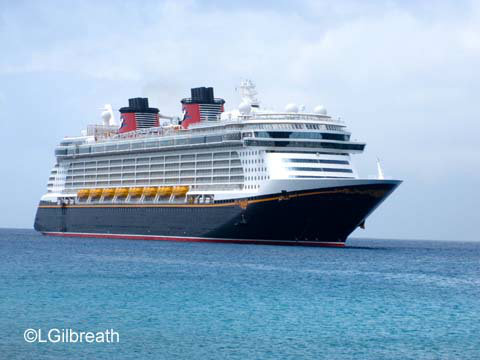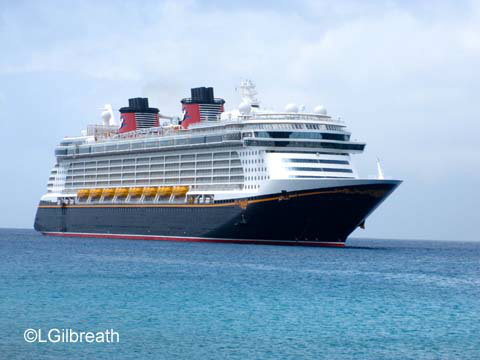 I'm here to tell you that I've changed my mind! I enjoyed my at-sea days so much, I almost didn't want to get off the ship when we were in port!
Here's why I think you just might find that your at-sea days on your next Disney cruise are your favorite days of the voyage!
Sleeping In
On days when the ship's in port, you probably will want to get up early, rush through breakfast and make your way off the ship to get to the tour or excursion you've booked. If it's a Castaway Cay day, especially, you'll want to debark from the ship as early as you can to make the most of Disney's beachy paradise island.
Not so on at-sea days. You can sleep in, with no set agenda. Have a nice leisurely breakfast — you can even order breakfast in your room!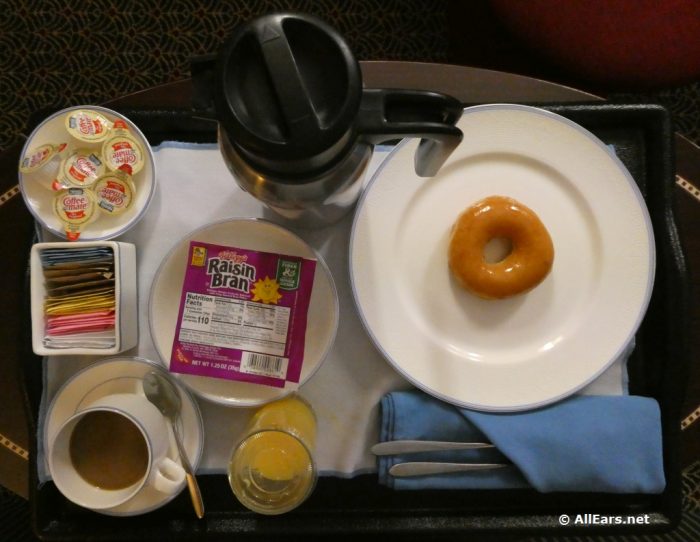 That's right — your meals are included with your cruise, right? And that means room service, too! Of course there are certain things that are additional charges, like fancy coffees. But a basic breakfast in your room doesn't cost any extra, and it's a most civilized way to start your low-key at-sea day.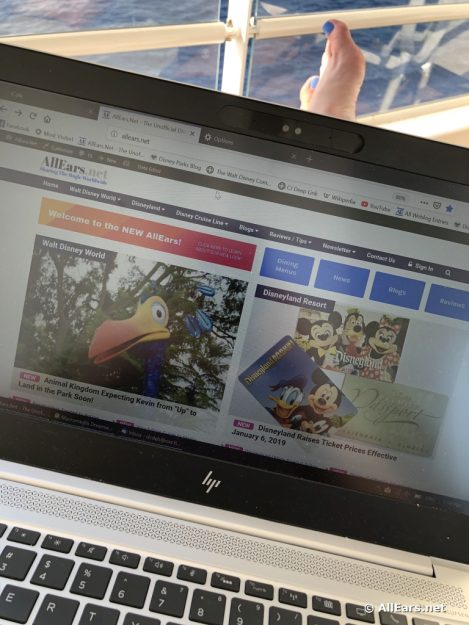 You'll even have time to check out your favorite Disney website over your morning coffee.
Palo Brunch
Another alternative is to skip breakfast altogether and visit Palo for brunch. Brunch at the upscale Palo is ONLY offered on at-sea days, and it's a BIG reason that at-sea days are so special, at least in my book.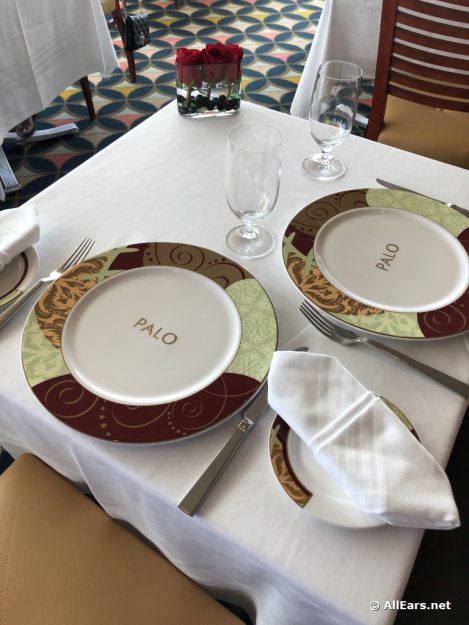 I've had dinner at Palo on the Disney Cruise ships before, but friends told me that the brunch was even better, and I have to admit that they were right.
There's a fabulous spread with everything from crab legs to arancini to deviled eggs to salmon mousse to pastries to… well, you name it!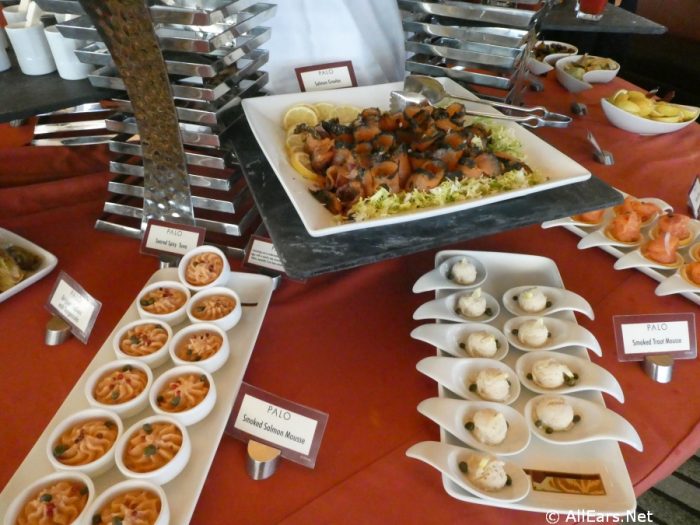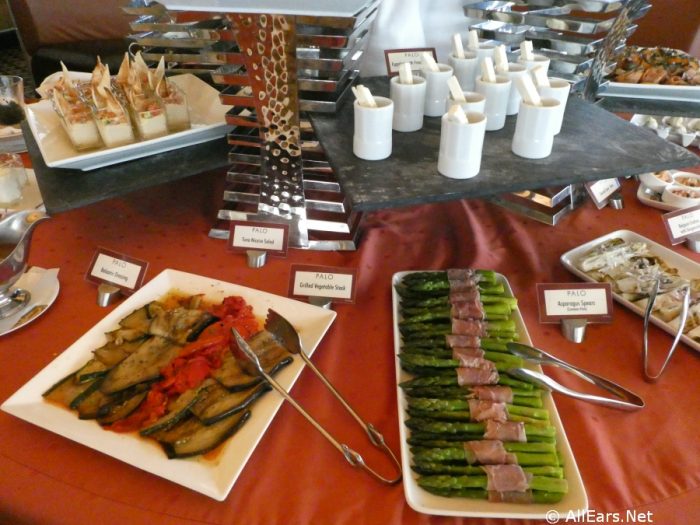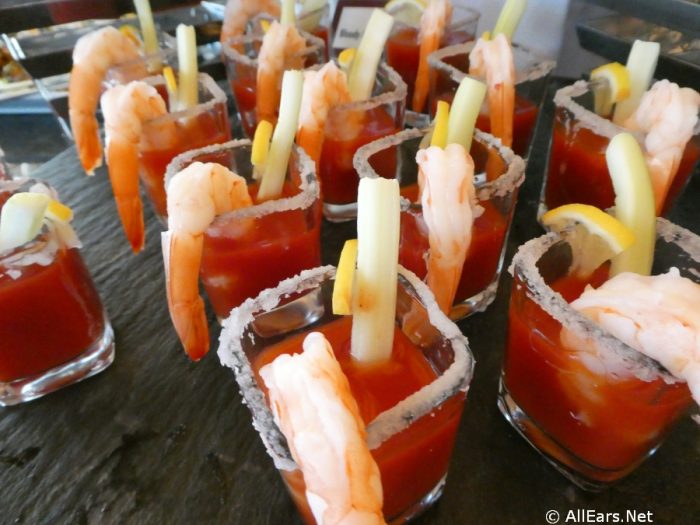 Not to mention a fabulous cheese board and an array of miniature desserts that are to die for.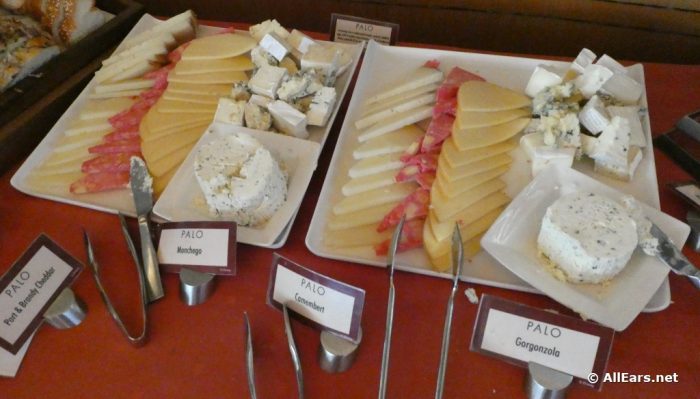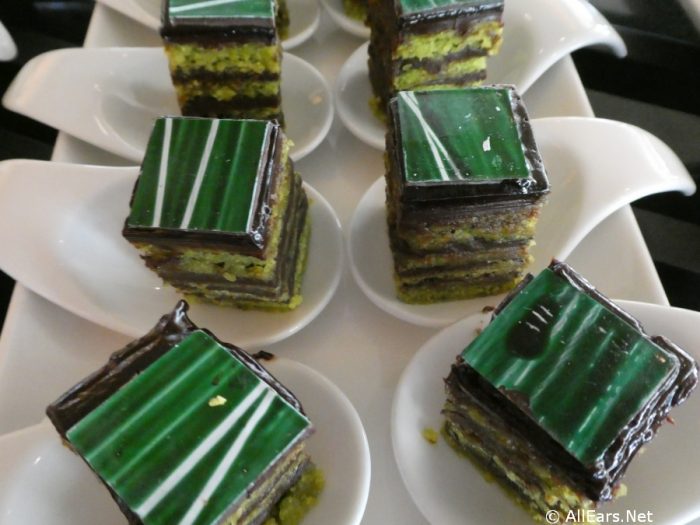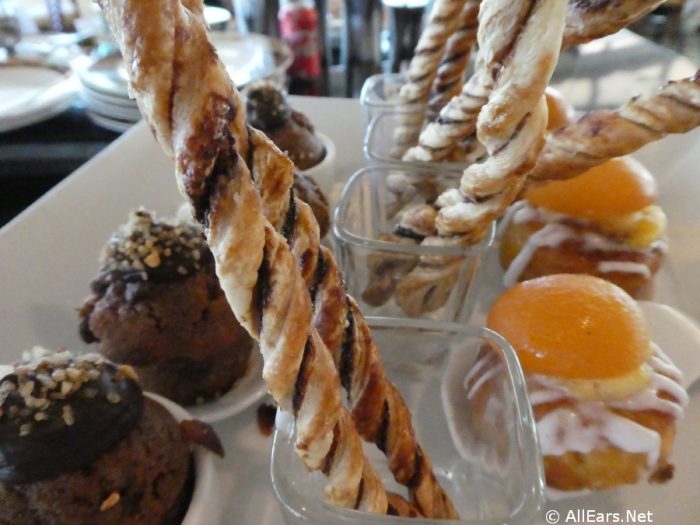 Oh, and did I mention that you can also order off the menu? Eggs Benedict, Strawberry Mickey Waffle… the choice is up to you.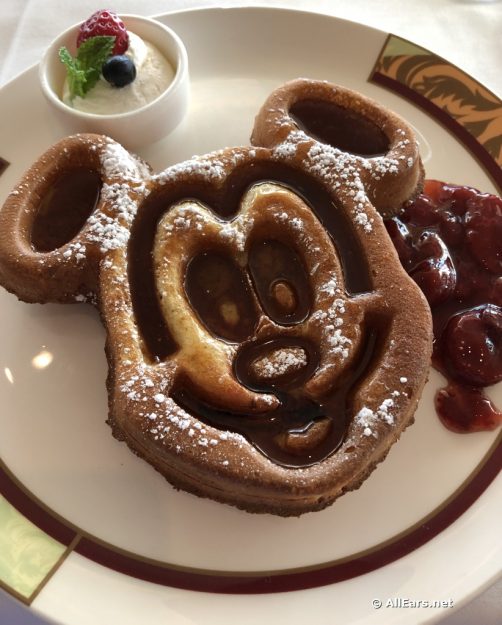 Spa Day
Instead of (or even in addition to!) indulging at Palo on your at-sea day, you might want to pamper yourself with a treatment or two at Senses, Disney's on-board spa.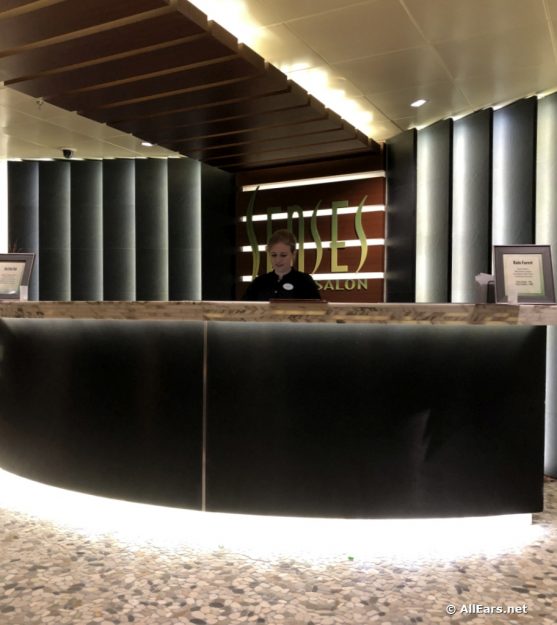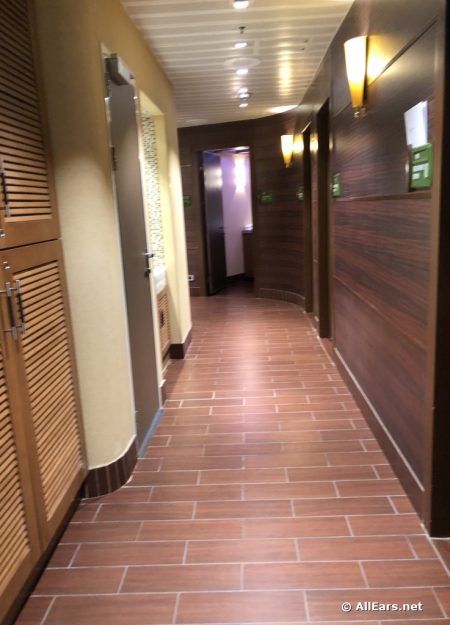 There's such a variety of treatments available to you — everything from Swedish massage to hot stone, facials, even acupuncture. You can even get your teeth whitened!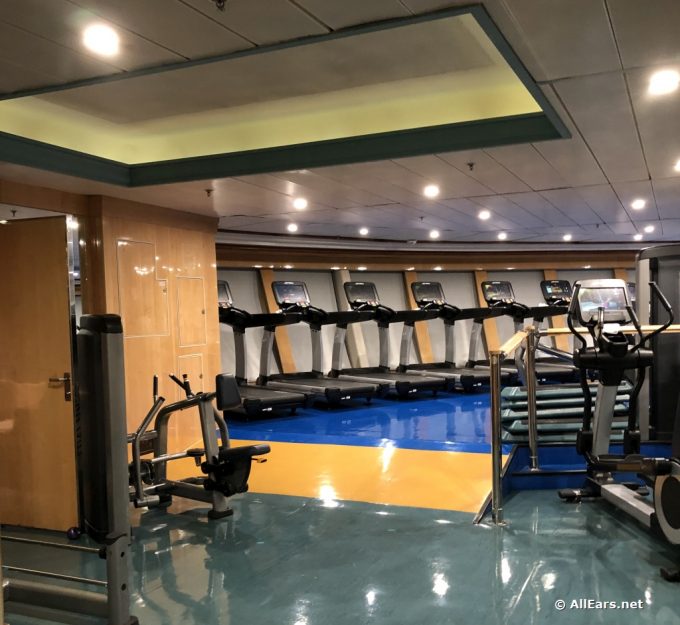 This is the perfect day to truly give in to whatever pampering you have secretly been wishing for. And if you over-indulged at that Palo brunch, there's a full gym here with treadmills, stationery bikes and other equipment, as well as some fitness classes, so that you can exercise away any guilt you might be feeling!
Special Programs and Activities
Every day of your Disney cruise, the crew puts out what they call the "Navigator." It's basically a newsletter of what's happening around the ship on that particular day.
But if you compare the Navigator from a day in a port to the at-sea day Navigator you'll see a HUGE difference. There are so many more activities scheduled for your at-sea day — which makes sense, I guess, since everyone is captive on the ship, not going anywhere.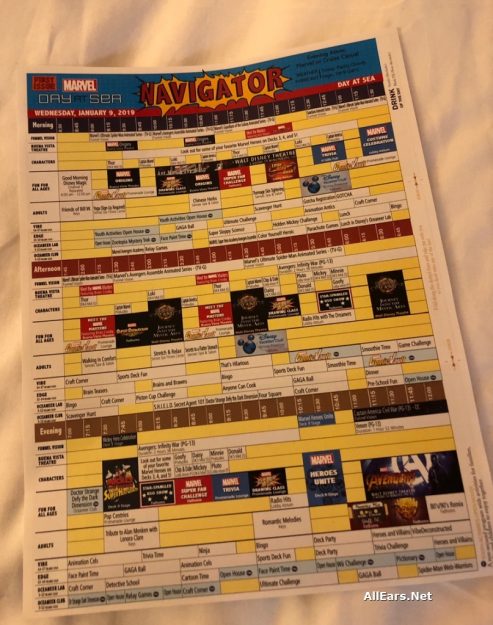 That means this is the perfect time to take advantage of all those special programs that you might otherwise miss while you're soaking up some rays at one of the pools or out on an excursion on a shore day.
Have you wanted to learn fancy napkin or towel folding? Or how to draw like a Disney animator? Maybe you want to find out more about the theming of the ship, or try your hand at some crafts or making  apple strudel? These are just a few of the ways you can spend your time on an at-sea day.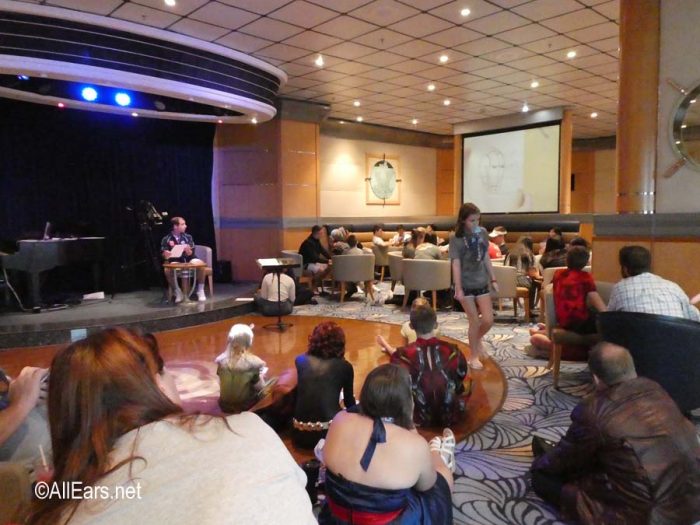 Themed Days
If you happen to be sailing on a themed cruise (Star Wars Day at Sea, Marvel Day at Sea), you will have even more activities at your disposal.
On those at-sea days, there will be characters wandering around the ship all day, and a wide variety of programs related to the theme, followed by a specially themed dinner, evening deck parties and more.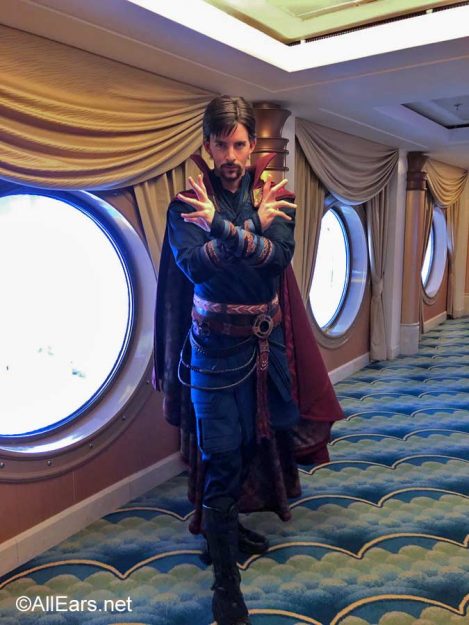 On Marvel Day at Sea, for example, you'll have characters like Captain Marvel, Captain America, Black Panther, and Iron Man holding scheduled meet-and-greets at designated spots. But you also might encounter other characters like Black Widow, Doctor Strange, and Star-Lord just casually roaming the decks.
On Star Wars Day at Sea, it's not uncommon for Stormtroopers or Chewbacca to walk the halls, while special activities like mission simulators and Jedi Training: Trials of the Temple are available for the younger set.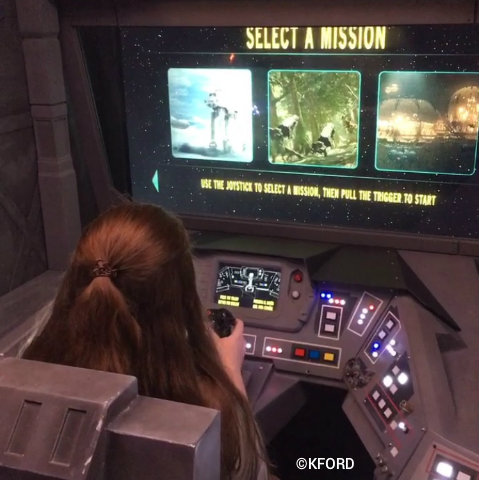 These themed at-sea days are amazing for the fans of these films — but even those with a casual interest in the Avengers or the Skywalker Saga will be entertained.
Time to Just Be
While the main point of a Disney Cruise vacation is obviously to relax and enjoy yourself, it's easy to get swept up with trying to fill every minute of the day with something. Especially when the ship is in port, you may feel compelled to hurry up and do things before it's time to get back on the ship. Somehow, the knowledge that you are stuck on the ship, and couldn't go anywhere else even if you wanted to, takes away the pressure to go, go, go! At least, it did for me.
Like I said earlier, an at-sea day is the perfect day to sleep in. Or don't. Spend time with the kids, or let them enjoy the kids' clubs while you pamper yourself. Sit by the pool… or by the pool bar. Have a coffee in the Cove Cafe, or take a walk and explore the ship — there's a lot to see!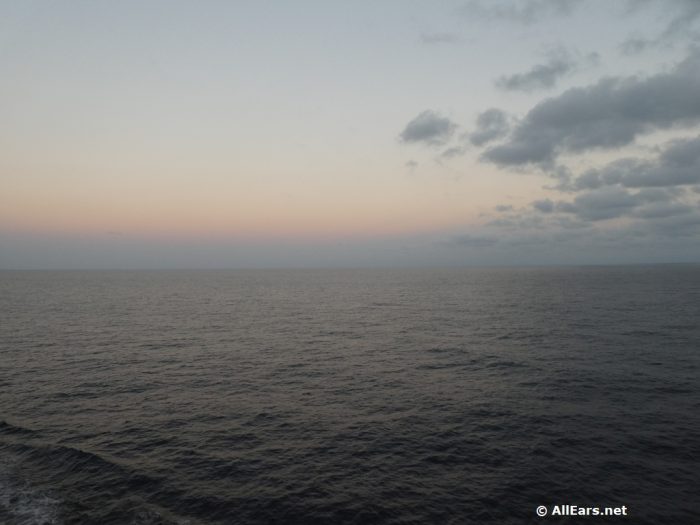 No matter how you decide to spend your day, or days, at sea, I'm willing to bet that they will be the best days you spend on your Disney cruise.
What's your favorite thing to do when you're spending a day at sea on a Disney cruise? Do you prefer shore days? Let us know in the comments.
Want to Know More about Disney Cruise Line? Don't Miss These Posts:
Don't forget to follow @allearsnet on Instagram and Twitter!

Be sure to check out our YouTube Channel for reviews, news, information and more! 
Stay on top of the latest Disney Cruise Line news — Click below to subscribe to the AllEars® newsletter!