There was so much new merchandise previewed at this past weekend's Star Wars Celebration, you might not believe that there could be any more for us to share. But there is!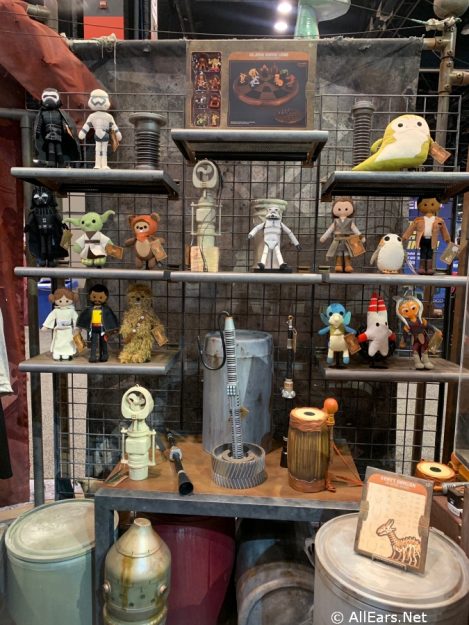 And we have a preview of it here.
Let's start with what promises to be not only a shopping experience, but a character interaction — Dok-Ondar's Den of Antiquities.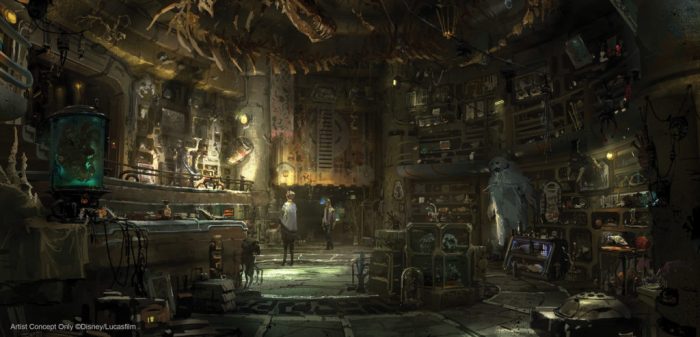 Dok-Ondar's Den of Antiquities will be the home of mysterious and rare items for sale representing different eras of the Star Wars galaxy. There will be ancient Jedi and Sith artifacts, holocrons, lightsabers, and more.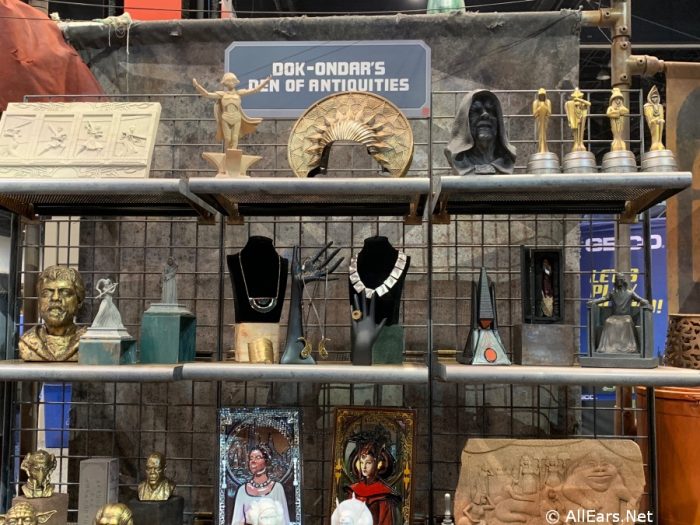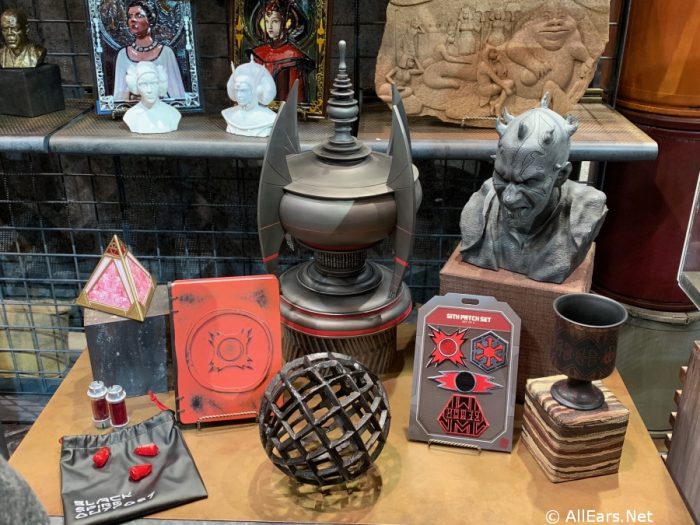 We learned from the Imagineers that "Easter eggs" — hidden references — to all the Star Wars movies have been placed in this shop, as well, so it will require some exploration.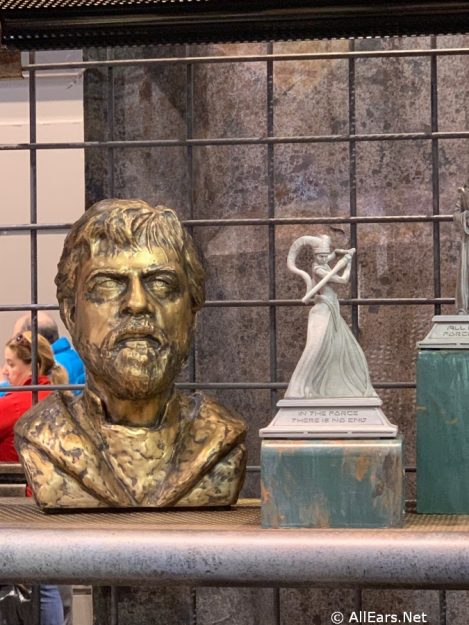 We also learned that Dok-Ondar himself will be on hand in the shop, working at his desk, where you might be able to interact with him — perhaps barter for that special lightsaber you want so badly.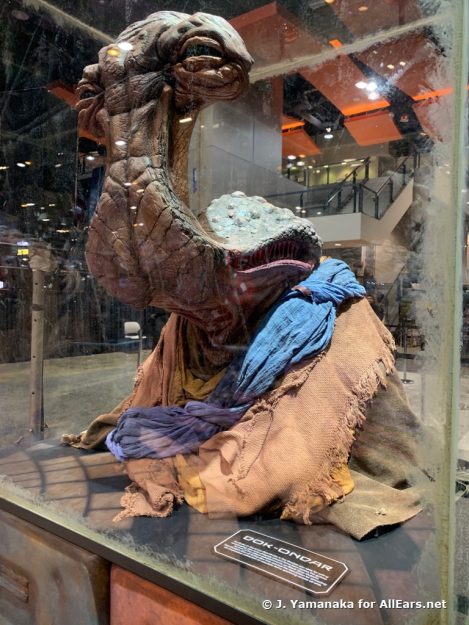 Another spot you'll be able to purchase your own lightsaber is Savi's Workshop.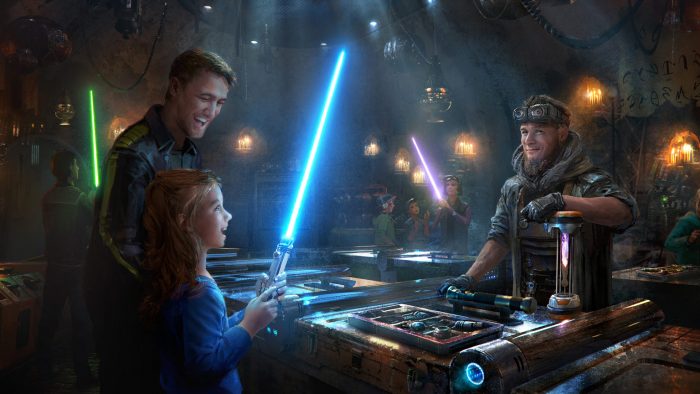 In fact, not only can you buy a lightsaber there, but you can customize it!
In this shop you'll meet with the Gatherers — a secretive group that has dedicated itself to restoring balance in the galaxy by passing on knowledge of Jedi lore and the Force. The workshop Master guides you as you build your own unique lightsaber, while instructing you on the ways of the Jedi.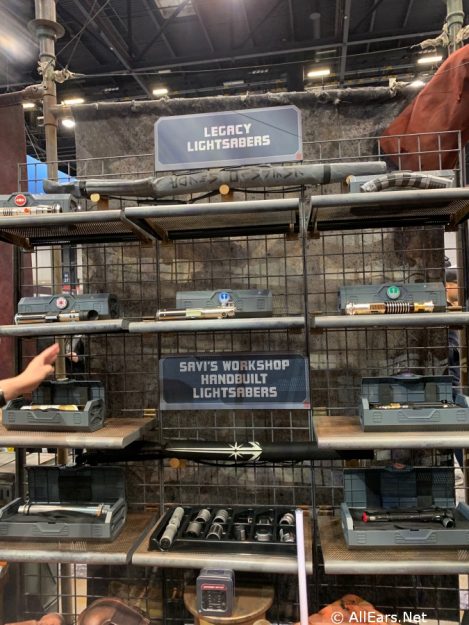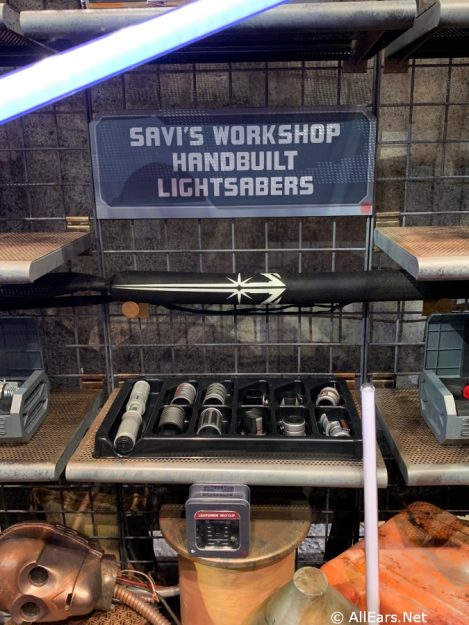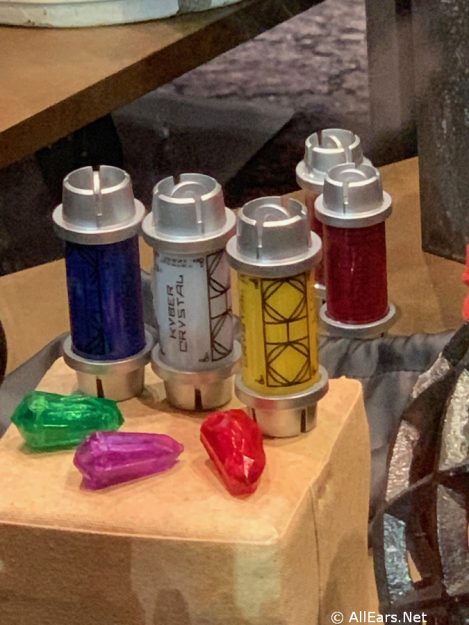 Finally, there's the Droid Depot, where you can choose parts and construct  your own astromech droids.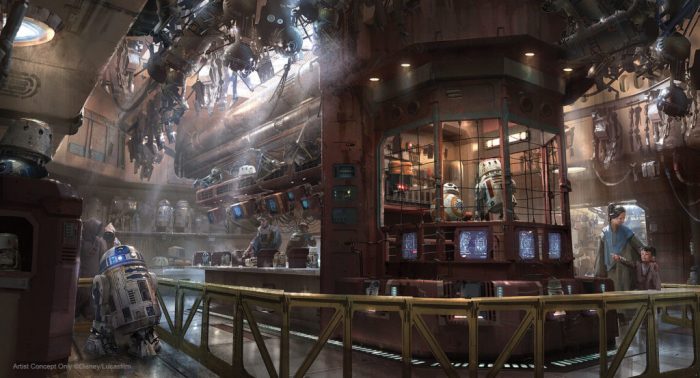 The shop will be run by a character named Mubo, who was apparently responsible for rescuing R3X, or Rex — the former Star Tour pilot who will now be acting as DJ at Oga's Cantina!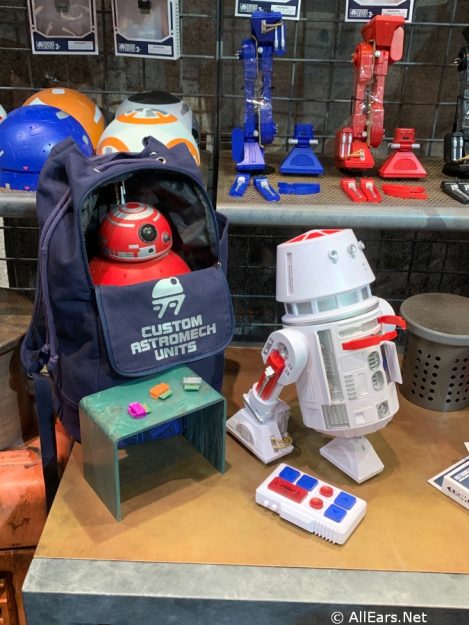 The droids you assemble will even have personality chips that you can swap out. You can make the droid loyal to the First Order or the Resistance, or even turn him into a Smuggler! These chips will determine how the droids behave in the various hot spots located throughout Galaxy's Edge.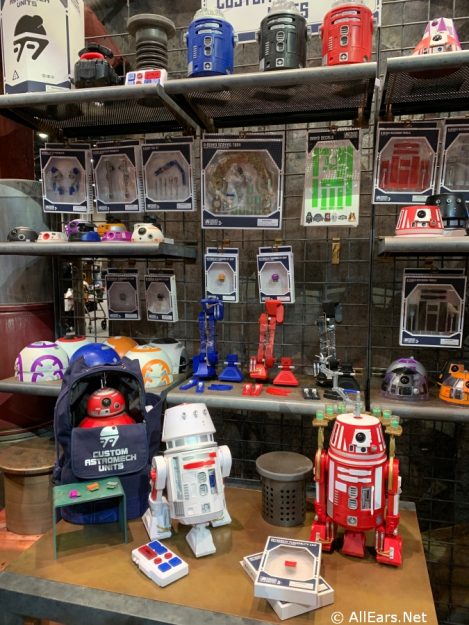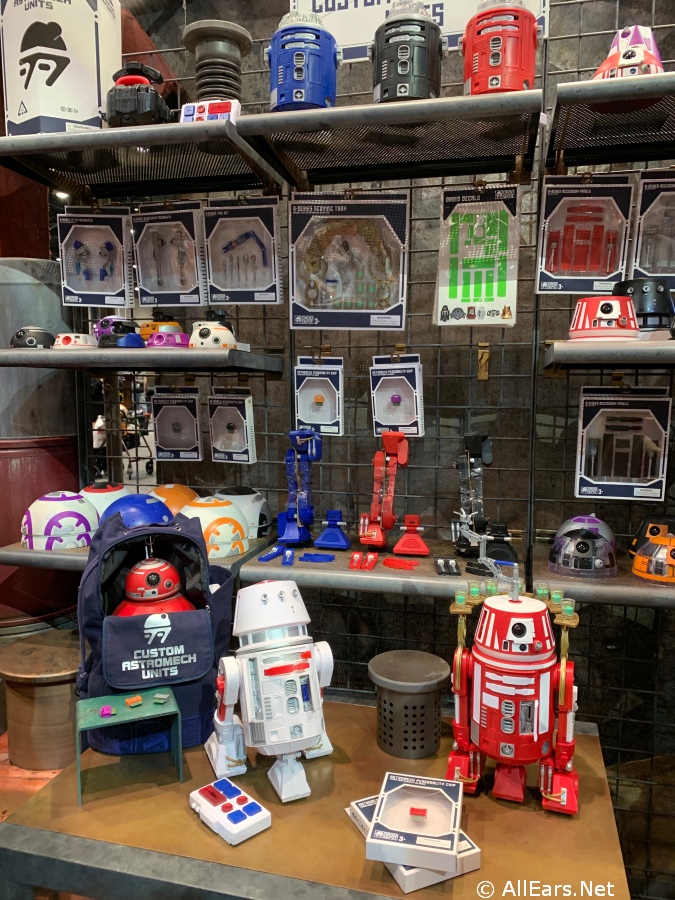 There will also be droids that change color — you can see the playsets in the photo below. There are water baths that you can fill up with hot or cold water to see the droids change. There's also a moveable conveyor belt/crane.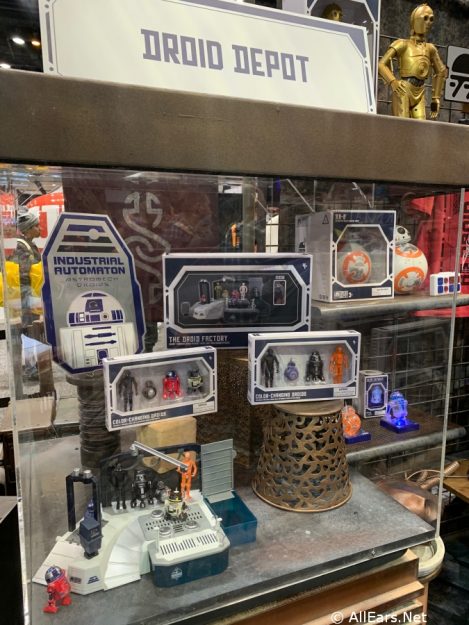 Some of the droids we're familiar with are also available — Rex, R2-D2, BB-8 and C-3PO — and they all interact in different areas of Galaxy's Edge. We hear that if you disassemble C-3PO and put his head on backwards, as happens in one of the Star Wars films, true to character he'll complain!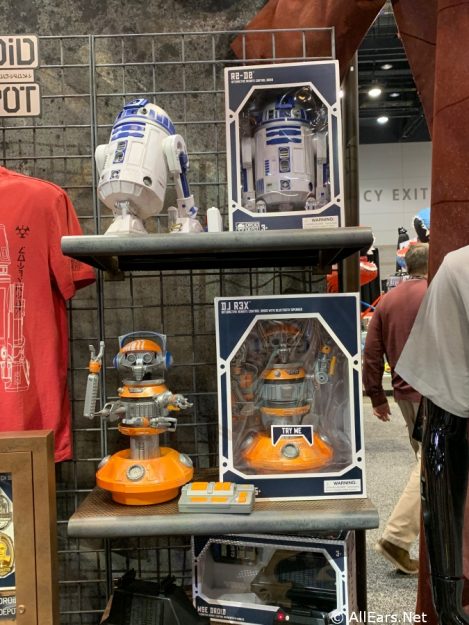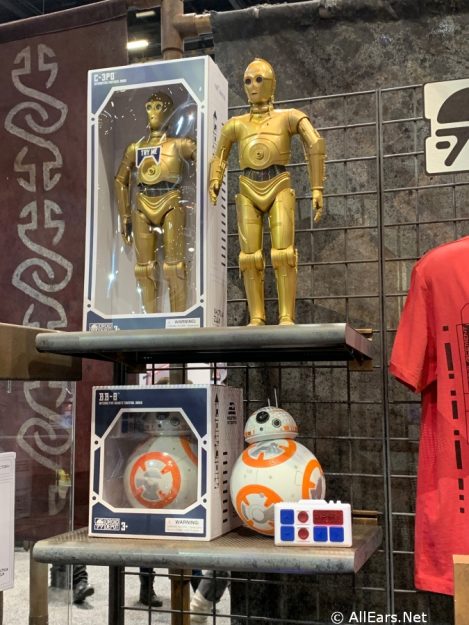 Like other areas in Galaxy's Edge, Droid Depot will have some of its own branded apparel and other merchandise, but none of it will say "Galaxy's Edge" or have any outward reference to Disney, just to keep you "in-world."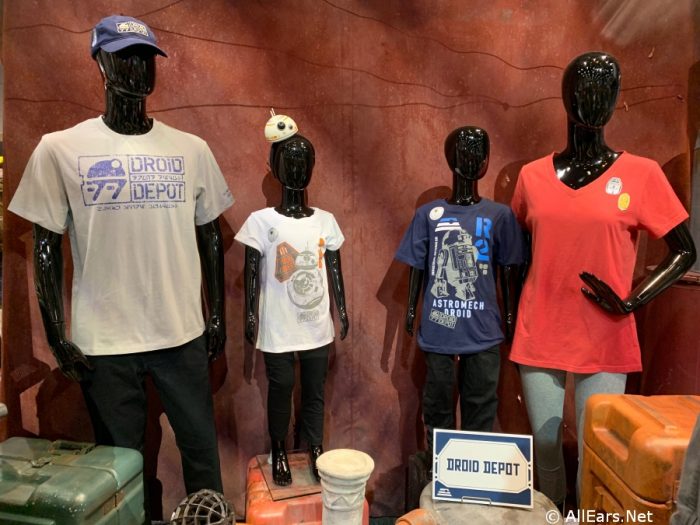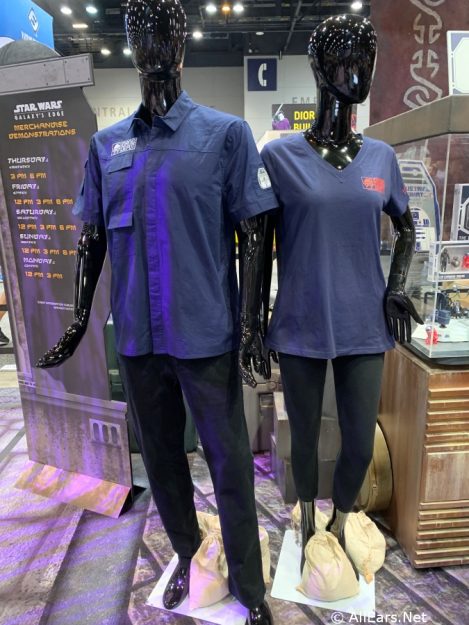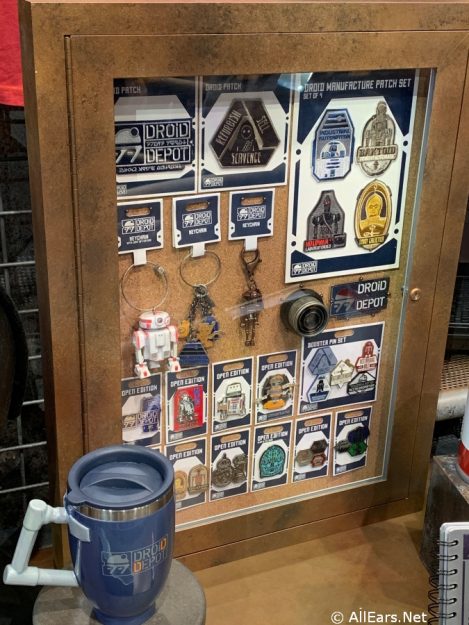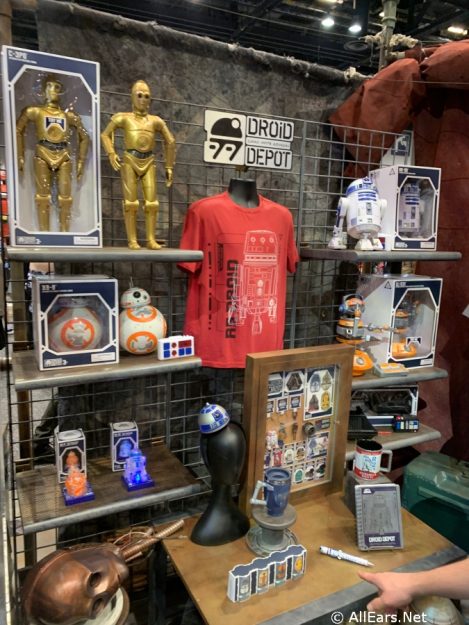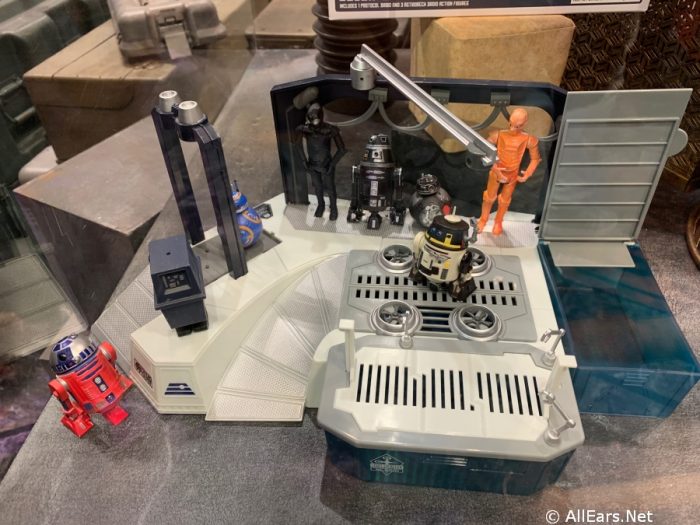 And one last bit of Galaxy's Edge merchandise news: Funko POP! has announced that it will be releasing an exclusive DJ R3X Pop! for Star Wars: Galaxy's Edge in Disneyland.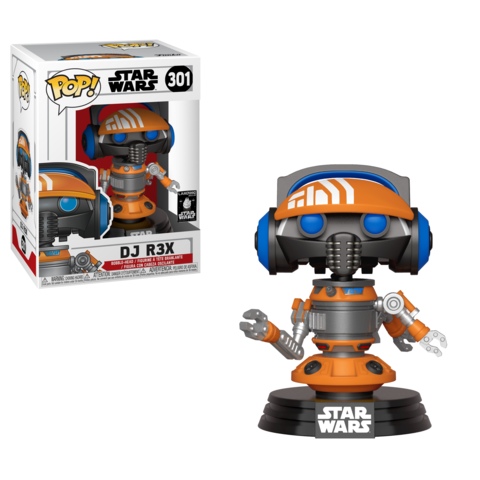 The resilient little droid will be available soon — but only at Disneyland, as far as we know.
All of this merchandise, coupled with the toys that we previewed the other day, and the merchandise revealed several weeks ago, makes us think that Galaxy's Edge will be a Star Wars shopper's paradise! You only have to wait until May 31 for Disneyland's Galaxy's Edge, and August 29 for Walt Disney World's!
Which merchandise are you most excited buy? What haven't you seen that you wish was for sale? Drop us a note below!
Be sure to follow @allearsnet on Instagram and Twitter!
Check out our YouTube Channel for reviews, news, information and more!
Click below to subscribe to the AllEars® newsletter so you don't miss news of any of the latest Disney news!