A few weeks ago, we reported on the construction work occurring at Tatooine Traders, the shop located at the exit of Star Tours: The Adventures Continue. A quick walk around Disney's Hollywood Studios the other day revealed that this shop isn't the only Star Wars-related area in the park that's getting some attention.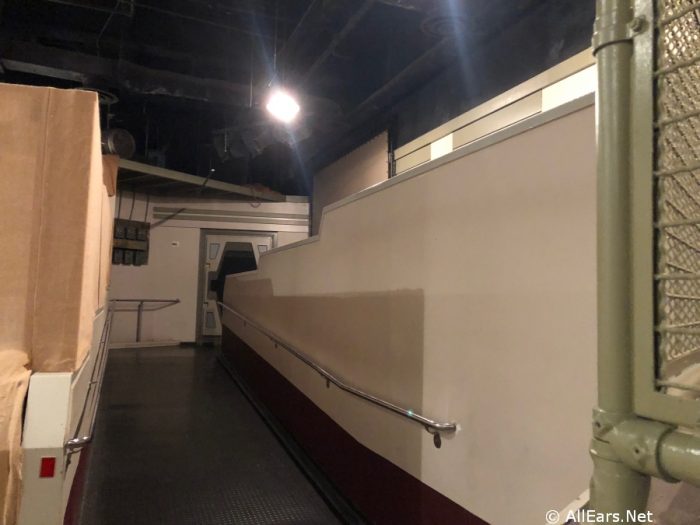 The work at Tatooine Traders is ongoing. The shop is still partitioned, with very little merchandise available.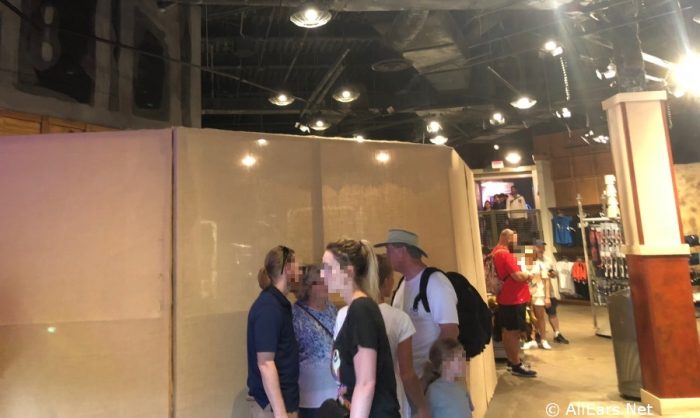 If you're looking for Star Wars souvenirs, you might be better off walking across the park to the Star Wars Launch Bay.
In addition, the work has spread to the outside of the shop. A peek through the fencing reveals very little.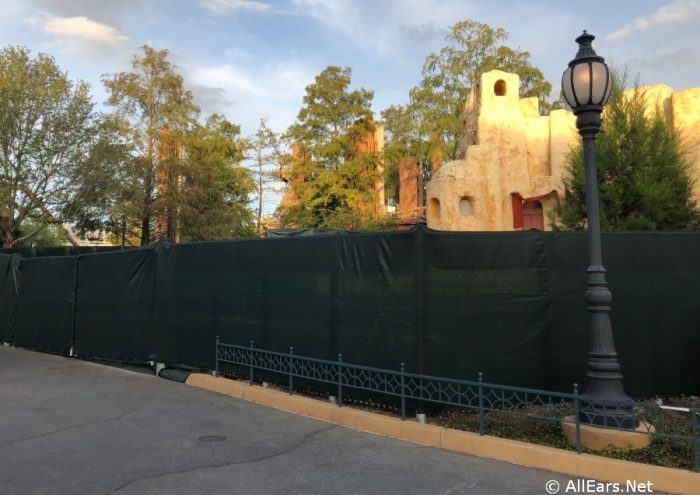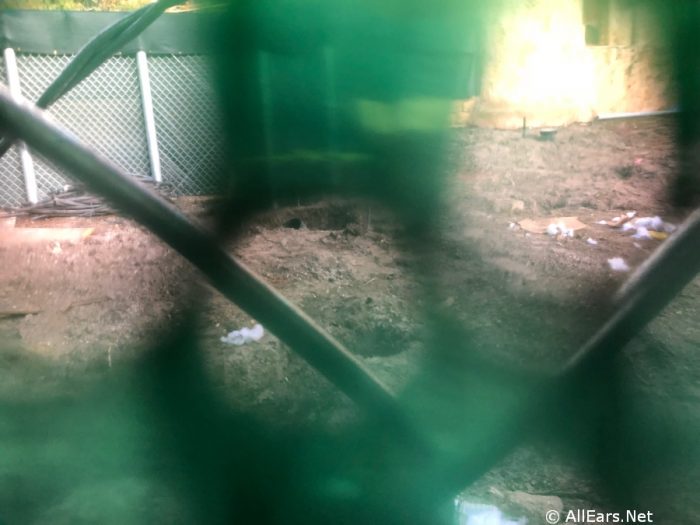 There's also been some construction work around the Chinese Theater.
For the last few weeks, Star Wars: A Galaxy Far, Far Away has not been performed while work was being done on the stage area. The work has now extended off to the side of the stage as well.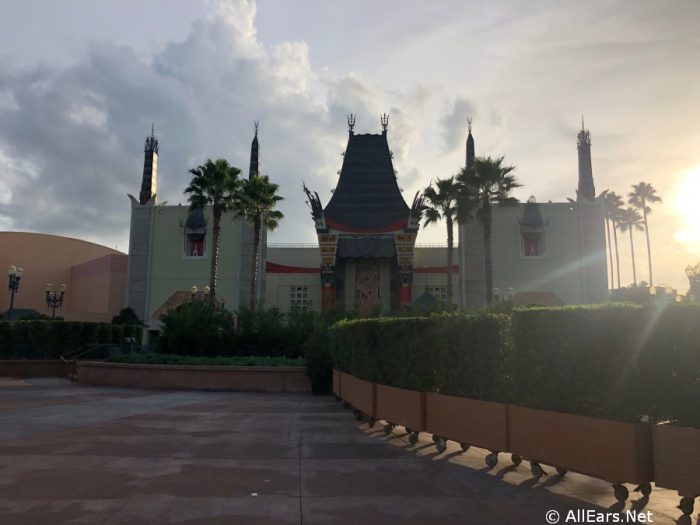 Plants are used to screen off the areas where work is being done.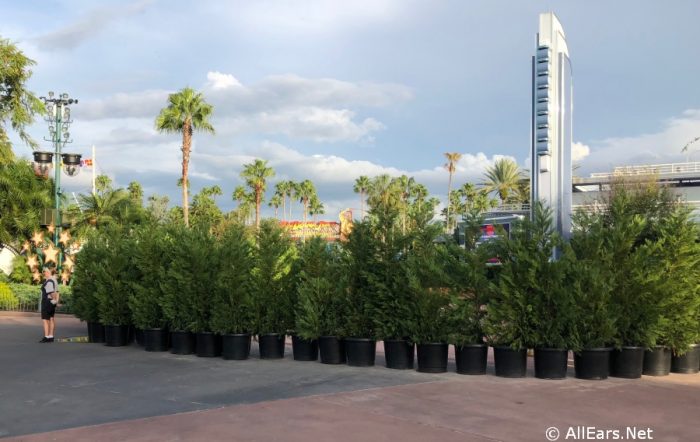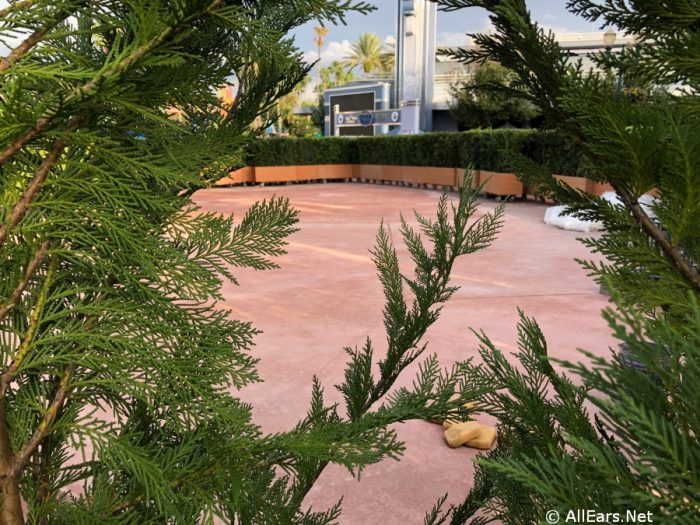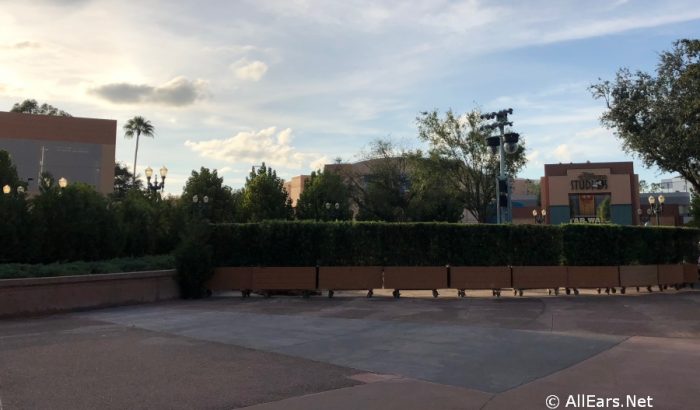 If you peek between the bushes, however, you can see that they're doing some fairly extensive work.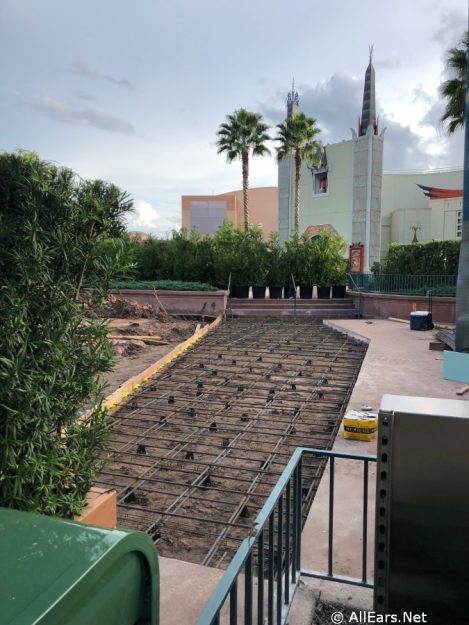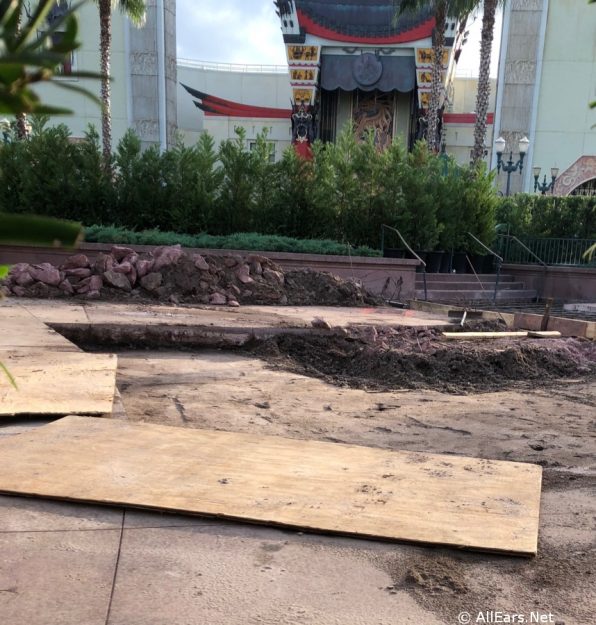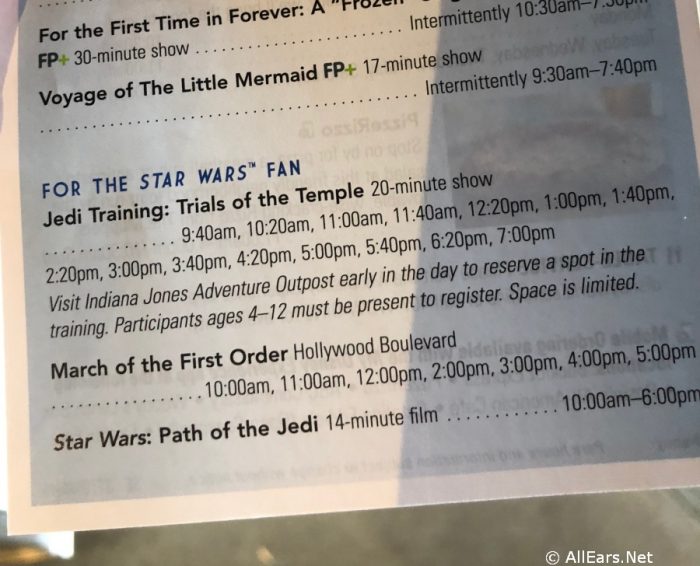 As you can see from the Times Guide above, the March of the First Order, in which Captain Phasma leads a squadron of First Order Stormtroopers up Hollywood Blvd., is still being performed several times each day. There's been no official word on when the stage show will resume, but there are no show times listed on the My Disney Experience app for the remainder of the year.
Finally, in other, more exciting Star Wars construction news, we snapped a few photos of the progress on Star Wars: Galaxy's Edge.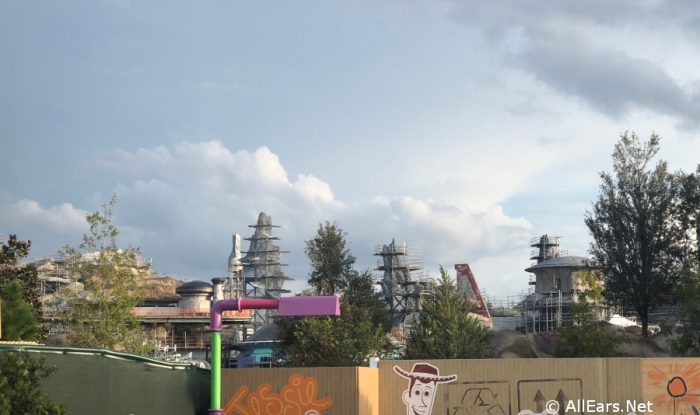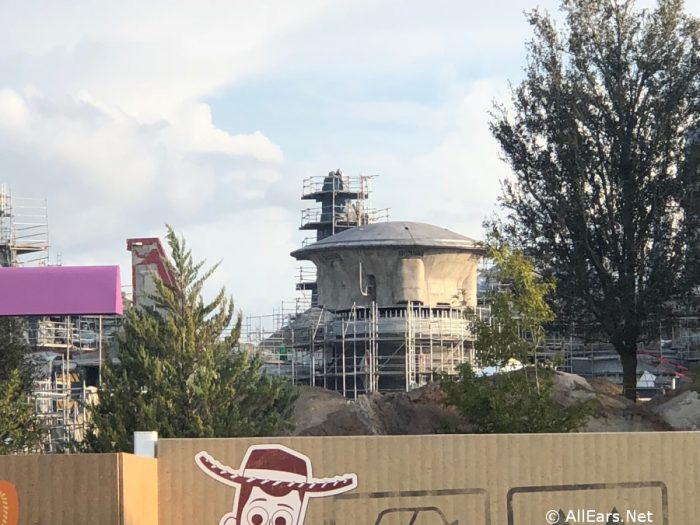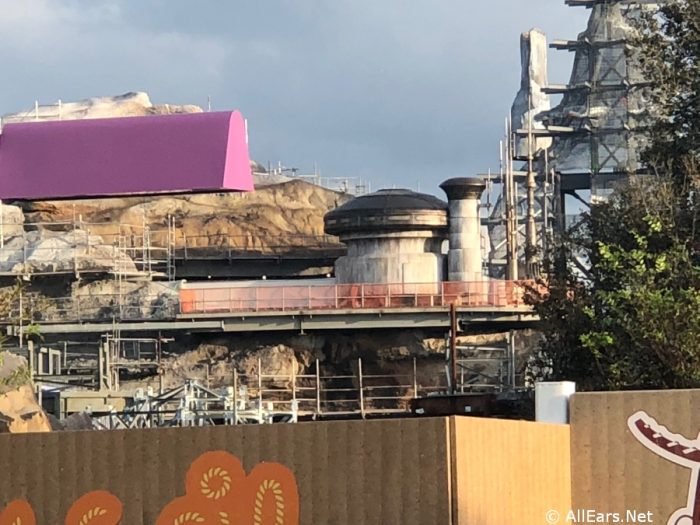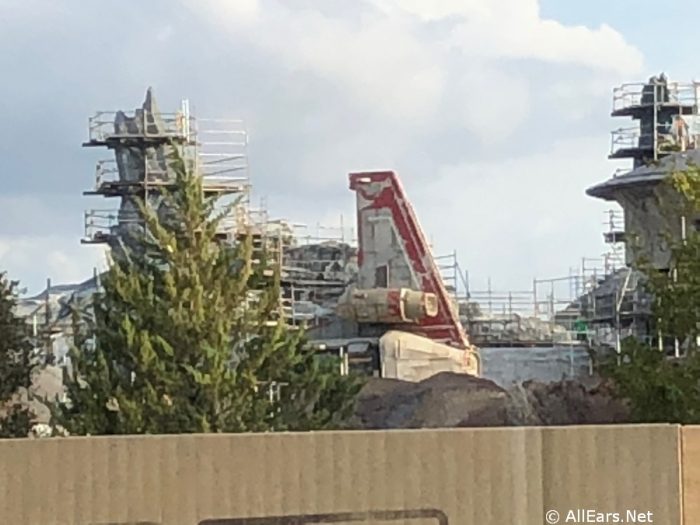 The apparent progress on this new land fuels our excitement and anticipation! We can't wait for its late Fall 2019 opening!
Keep up-to-date on all the Star Wars construction around the park and more by subscribing to our weekly AllEars newsletter!