It's almost unavoidable — some of the days during your Walt Disney World vacation are bound to have seriously high crowd levels. It seems like there is no real "quiet" season at the parks any more, and you're often faced with horrendously long lines for everything from your favorite attractions to simply buying a Mickey bar at a snack cart. What do you do if you find yourself standing in long line after long line and realize you just can't take it any more?
Why not put yourself in "time out"?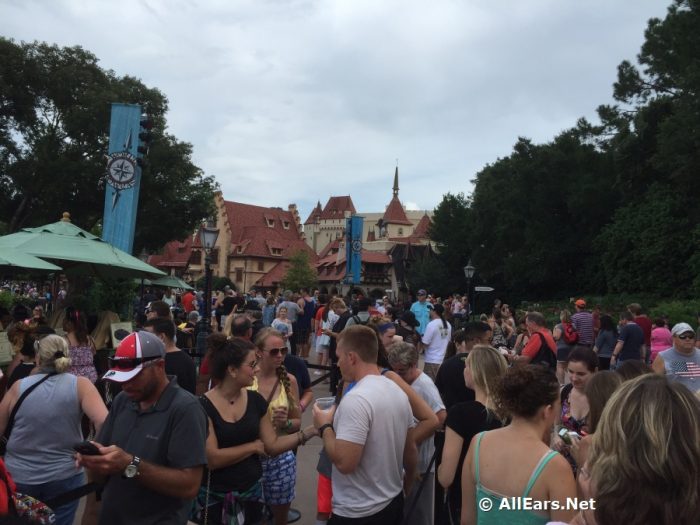 OK, not really. But we do have some ideas that will get you away from the crowds, at least for a short time, so that you can rest up, then get back to enjoying your time at the Most Magical Place on Earth!
I'm not gonna lie. When Animal Kingdom is crowded it can make you feel almost claustrophobic. There are very few places where you can get away from the crush of the crowds. But there are one or two.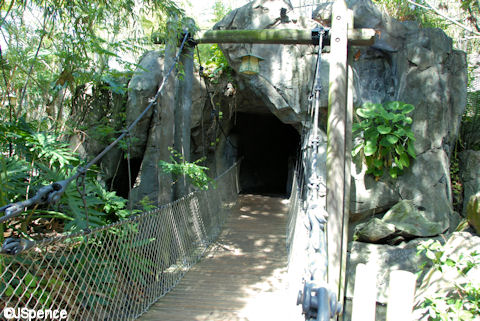 Animal Viewing – There are countless places to view different species of animals throughout this park and some of them are quite literally off the beaten path. Take that little passage that looks like it goes nowhere — you'll be surprised at what you might find and often you'll be alone because no one else thought to explore. You can find secluded areas throughout the park, along the Gorilla Falls Exploration Trail or Maharajah Jungle Trek, or just along the way to your next attraction.
Rafiki's Planet Watch is a great place to get away from crowds when Animal Kingdom feels like it's filled to bursting. You just hop aboard the Wildlife Express Train that takes you through some backstage areas on your way to Conservation Station. You can meet some characters, brush goats and sheep, and learn about what it takes to care for wild animals as well as care for our environment. There's only one catch. Rafiki's Planet Watch is closing on Oct. 20 for a few months, so if you're heading to Walt Disney World soon, you'll miss it. But don't worry! It will be back in Spring 2019.
Epcot is so spread out that you might wonder how it could ever feel busy, but trust me, it does. Especially during festival times, and especially in certain areas of World Showcase, where the crowds are at times impassable. Still there are a few places where you can escape for a few minutes.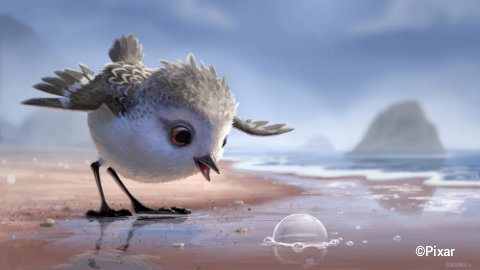 Disney & Pixar Short Film Festival – The Magic Eye Theater in the Imagination pavilion showcases three short films in air-conditioned comfort. The wait for this attraction is usually brief, which in a way is a shame. More people should be queuing up for these charming shorts! But their loss can be your gain, as you get to slip away from the masses for a bit. The current offerings are Oscar winners Piper and Feast and the exceptionally funny Oscar-nominated Get a Horse, but they have periodically alternated films.
SeaBase, located in The Seas with Nemo and Friends, is another spot to stop and chill for a while. There may be a lot of people around, but it's easy to feel rather small and on your own as you contemplate the marine life swimming in the gigantic aquarium.
There are a number of hands-on experiences at Epcot, which work really well when  you're trying to avoid the crowds. You can keep little ones busy while you take a break from the heat and masses of humanity when you visit any of the following:
Innoventions – Colortopia and the SpectacuLAB are pretty much all that's left of the once thriving Innoventions area, and as a result these attractions are often overlooked and sparsely attended.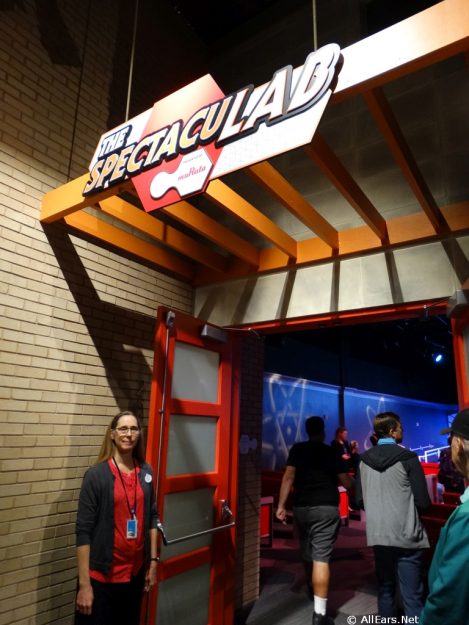 Hollywood Studios is feeling a bit cramped these days with so much construction going on (Star Wars: Galaxy's Edge is coming in the fall of 2019!). With a little luck, though, you'll find a few places to get away from it all for a few minutes to chill.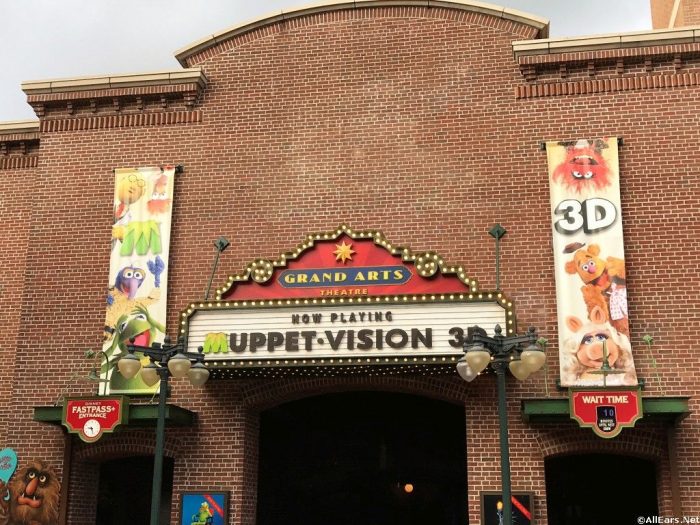 Muppet*Vision 3D – This attraction, the last project Jim Henson brought to life before his passing, is housed in a large theater that seems to swallow crowds. So while you still may be surrounded by people, you'll be able to relax for 20-some minutes in comfy seats while watching Kermit and company get up to their usual hijinks.
Walt Disney Presents – Sadly, many of today's park-goers aren't as interested in learning about the man behind the Mouse, so this attraction is often passed by. If you're looking to slip out of the mainstream, duck in here, where you can see not only Walt Disney's origins, but also what's coming to Disney Parks and movies next.
Even though the Magic Kingdom is probably the park that gets the most crowded the most often, it also offers the most alternatives for those who want to remove themselves from the throngs.
Carousel of Progress – What's not to love at an animatronics show? This one seats you in a revolving theater, where you will witness the four different time periods of American history.  Lines are usually short and crowds low at this attraction.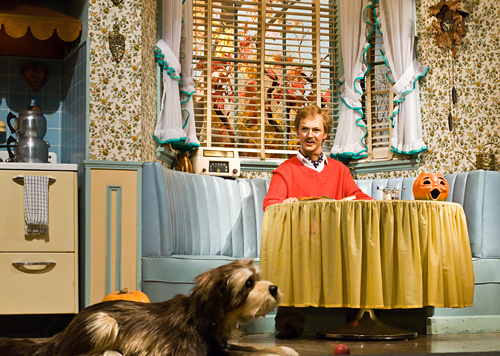 Country Bear Jamboree – You might have to wait for this attraction, but it won't be for long — just until the next show starts, which is every 20 or so minutes. This continuously running show doesn't garner the crowds that others do, so you may well have a row of the theater to yourself. You'll get a chance to relax as you're entertained with corny country music performed by a cast of animatronic bears that come in all shapes and sizes. This is a great place for tired parents with sleeping infants to take a break from the hustle and bustle.
Swiss Family Treehouse – Climb high above the park in this "Home in the Sky" inspired by the 1960s film "Swiss Family Robinson." This is an outdoor attraction that almost never has a line, but this comes with a price — if you decide get away from the crowds this way, you'll have to ascend 116 stairs. The views of the Magic Kingdom below will be worth it, though.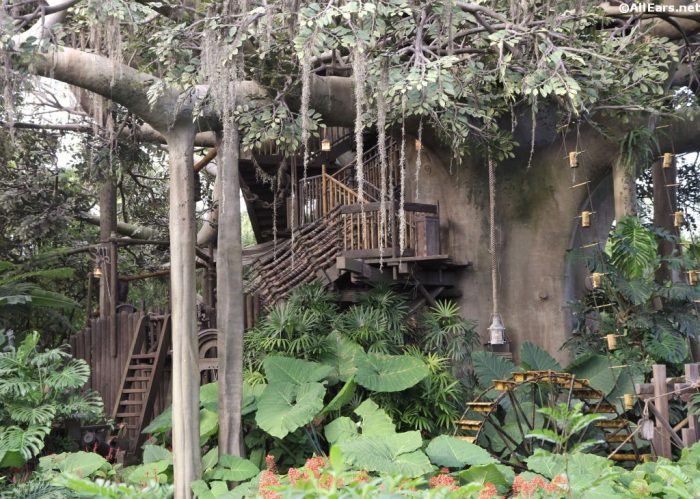 Tom Sawyer Island – Ride across the Rivers of America on a log raft to really feel like you've gotten away from crush of people that can sometimes overrun the theme park. Here you'll discover shady paths, caves, a fort, and a mill to explore. There's even a mini-fort where smaller adventurers can play. This is a great place to take a picnic lunch while you teach the youngsters about yesteryear.
The moral? Don't be afraid to head into Walt Disney World on a high crowd volume day. There are lots of places where you can just drop out of the craziness for a few minutes, which will be enough to recharge you for the rest of the day. Take one of these little breaks and you'll be ready to face the World in no time!
Have you tried one of our ways to escape the crowds yourself? Or do you have your own ideas? Let us know below!