One of my favorite Disney resorts is the Port Orleans French Quarter.  I love that it is small, quaint, only has one bus stop, a cool themed pool, a boat to Disney Springs and is a short walk to the Port Orleans Riverside.  Both resorts are in the moderate resort category.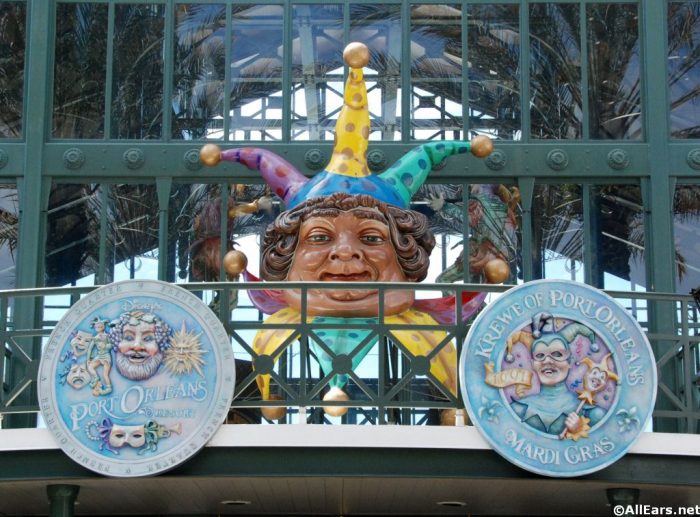 Numerous Walt Disney World rooms recently have gone through a soft-goods refurbishment. This means there are changes to drapes, linens,  sometimes carpeting and decor. This type of change refreshes a room without the major expense of replacing furniture and appliances.
One of the biggest changes made to many rooms has been the replacement of carpeting with a bare, simulated wood flooring. Many guests I've talked to really like the new, clean look of the resort floors.
When I learned that the French Quarter's room rehab was complete, I was curious to see the changes.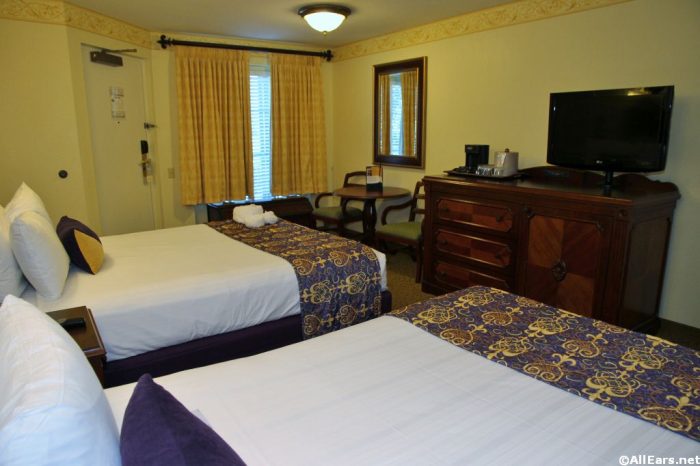 The changes:
— More space on the dresser!  The TV is now mounted on the wall.  The dresser now has electric outlets and USB plugs.
— The bedding is plain white, in contrast to the previous purple accent pillows and runner.
— Faux "hardwood" floors have replaced the carpeting.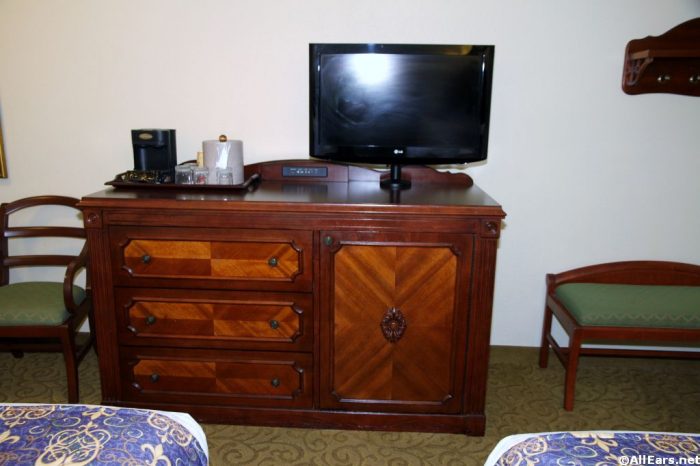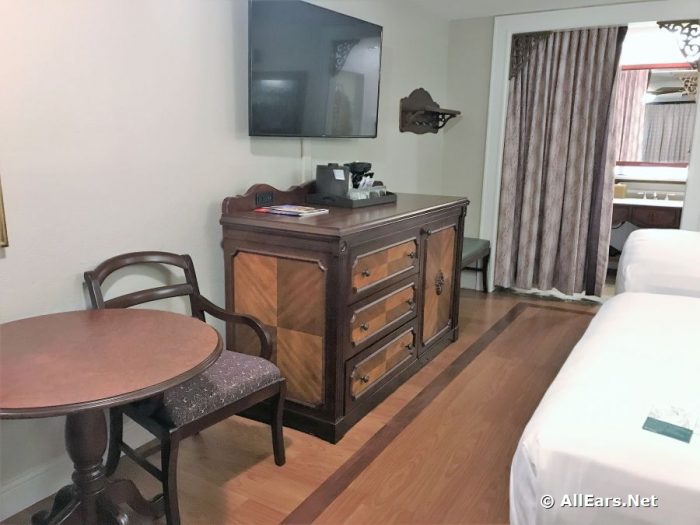 — Window coverings now have a much more generic feel but noteworthy is the addition of sheers to let in light.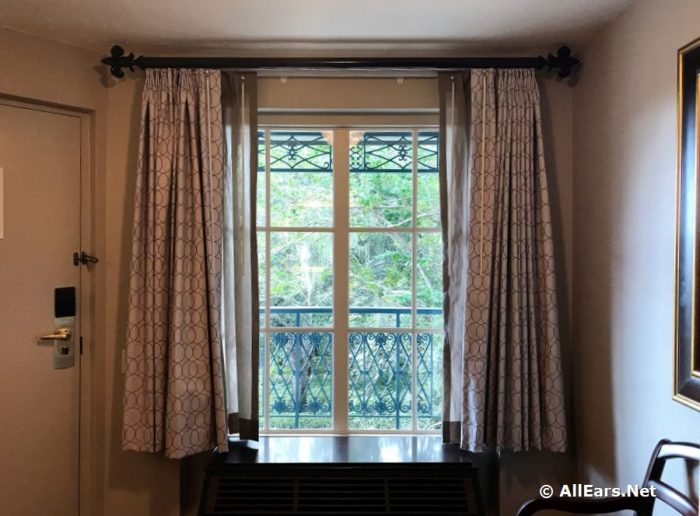 — New upholstery on the chairs and bench.
— In the bathroom, two oval mirrors have been replaced with a much larger, rectangular one.  The hair dryer is no longer attached to the wall.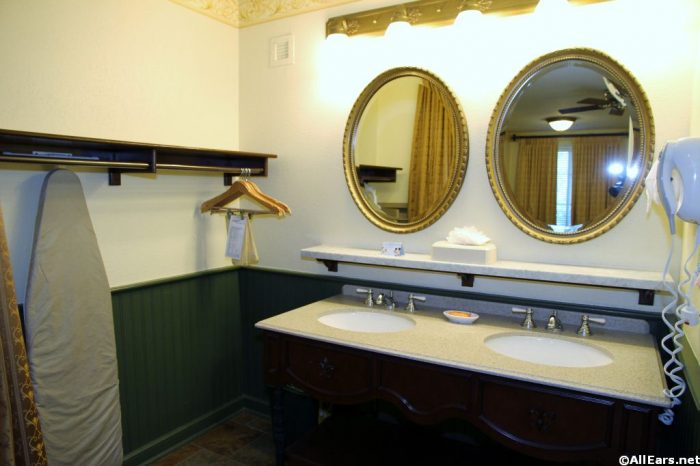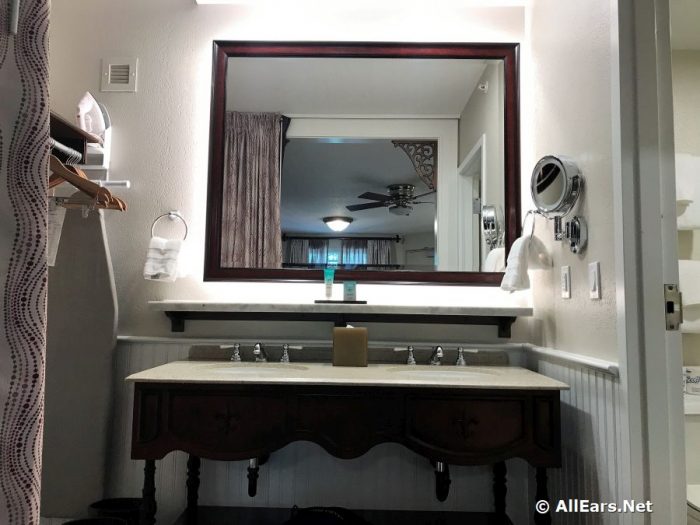 — The shampoo, conditioner and body wash dispensers are now mounted on the shower wall.  However, bar soap is still provided at the sink.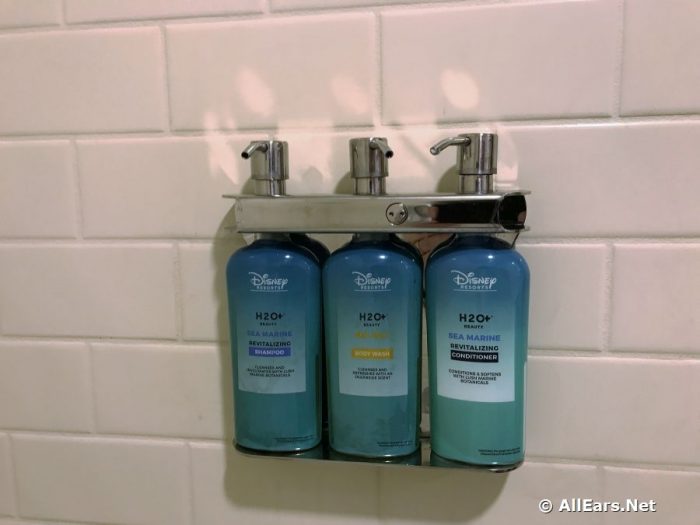 Overall, I have a positive impression of the updated rooms with one exception — it seems to have lost what little French Quarter theming and color it had.
You can learn more about the French Quarter resort in the FAQ.  Plus, we'll have more photos and video from French Quarter later this week!
97 percent of our readers recommend the French Quarter!  Check out their reviews.
Have you stayed in one of the refurbished rooms at one of Disney's resorts?   What do you think of the new "hardwood" flooring?
Share your thoughts in the comments below.