Deb Wills is pleased to announce a new Pin Palooza – November 3rd!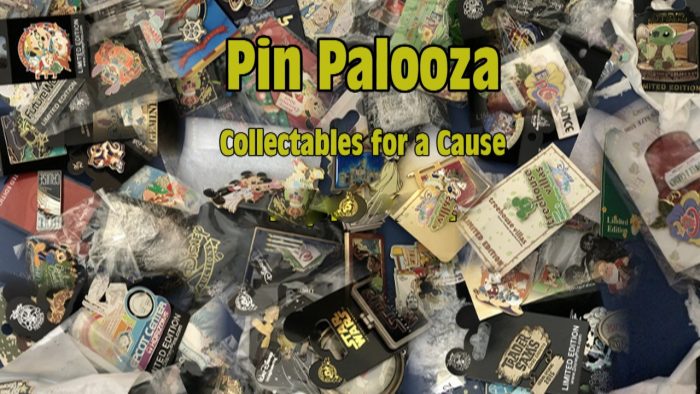 Why I Do This — Read Carefully, Please.
As long-time readers of AllEars.Net will know, in 1986 I was diagnosed with stage 2 breast cancer and underwent radiation and chemo.  In 2001, I became involved with the Avon Walk for Breast Cancer and spent many years raising funds and awareness to end this horrible disease. Avon announced at the end of 2017 that their breast cancer fund-raising  walks had ended, so…
In order to continue my efforts at raising funds and awareness to fight cancer, I've chosen another charity to support: FORCE: Improving the lives of individuals and families affected by hereditary breast, ovarian, and related cancers. My family has hereditary breast and ovarian cancer. Learn more about this great organization and donate to the cause! Read where your dollars go!
What's a Pin Palooza?
As part of my fundraising, I am going to hold another Pin Palooza on November 3. What's Pin Palooza? It's where I offer up a huge assortment of my Disney pins and you make a donation for them that goes directly to FORCE. It's truly win-win-win time!
Your ENTIRE purchase price goes directly to my FORCE fundraising efforts — FORCE wins! I will pay postage and WILL SHIP TO US ONLY. You get pin(s) you want and a charity deduction, too! You win! I raise money and reduce my pin collection — in that way, I win, too.
Many of these pins are from my private collection. Other pins have been generously donated by my friends and colleagues.  You will find regular pins, Limited Edition, Cast Member, Press, Pins from Disney Parks Around the World and much more!
If you are new to Pin Palooza, you are in for a wild and crazy event!
More details come in the next blog!
Ask any questions you may have in the comments below. And thank you for reading!