Several AllEars.Net readers have written in to us today to alert us to a number of price increases around the Walt Disney World Resort counter service restaurants.
AllEars.Net reader Randy wrote that just overnight he noticed that the price of bottled water went up from $3.00 to $3.50. He said that Mickey ice cream bars  and ice cream sandwiches went from $5.00 to $5.75.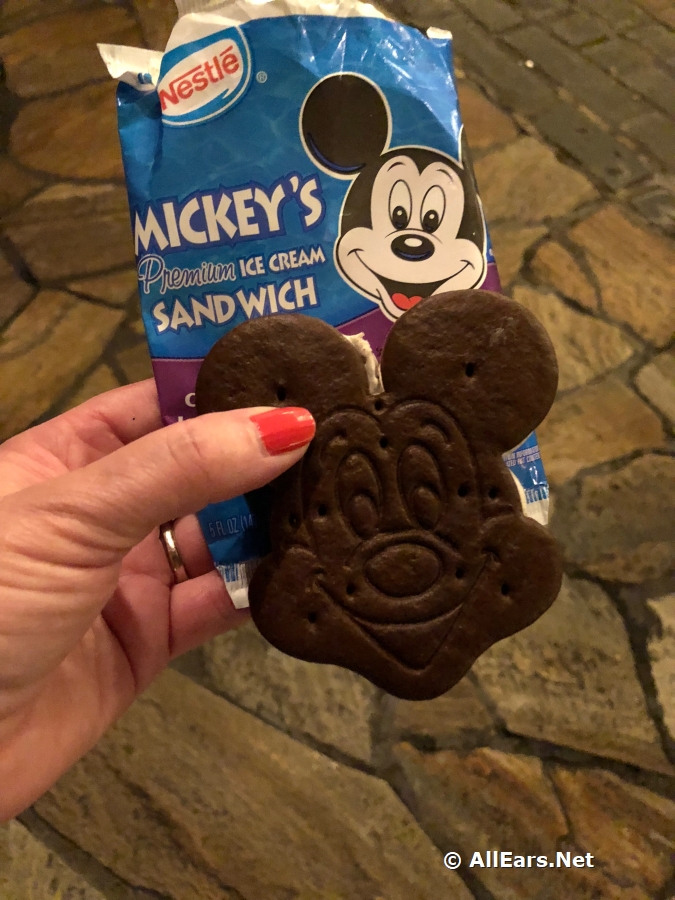 Others reported that bottled sodas went from $3.50 to $4.25.
In checking Mobile Order on the My Disney Experience app, we see that the price increases carry over to coffee, tea, and cocoa (up to $3.29), smartwater (now $5.50) and other fountain beverages (now $3.99 for a regular).
Mobile Order also shows that the menus for D-Luxe Burger at Disney Springs and Spyglass Grill at the Caribbean Beach Resort also reflect the increase in price for bottled water and fountain beverages.
In other news, it looks like the price for kids' meals at the quick-service spots have gone up by 20 cents. An Uncrustables meal at the Electric Umbrella in Epcot is up to $6.19 (was $5.99); a kid's turkey sandwich meal that was $6.79 is now $6.99, and a cheeseburger meal is now $7.49 (was $7.29).
AllEars.Net will be busy updating its menus to reflect these changes, as we wait to see what other increases — for other snacks, in particular — may be coming down the pike.
Check out our comprehensive Dining Database, with menus, dining locations descriptions and photos galore.