I am going on a Disney Cruise this month so, to celebrate, I will be sharing photos from previous cruises each week.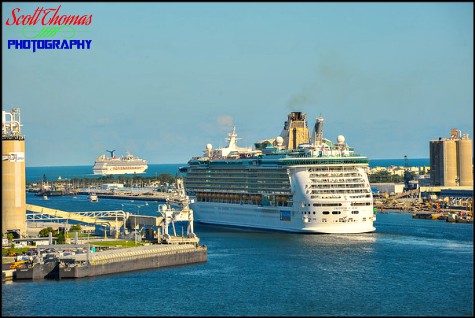 Cruise ships leaving Port Canaveral before the Disney Dream.
Nikon D700/28-300VR, 1/400s, f/11, ISO 200, EV 0, 200mm Focal Length.
On this cruise back in 2014, the Disney Dream was the last boat out of Port Canaveral which allowed me to photograph the other ships as they were leaving port.