On August 6, Disney's Animal Kingdom debuted a new dessert party which includes reserved VIP seating for its nighttime show, Rivers of Light.
The party begins with check-in one hour or so before the show (e.g. 8 p.m. for a 9:15 p.m. show) at the Rivers of Light Asia Viewing Area Terrace located across from Expedition Everest.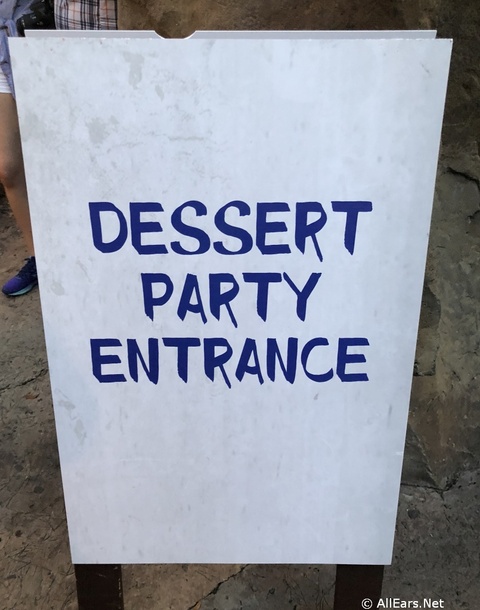 The party space, which is designed to accommodate a max of 60 guests, is filled with high-top tables; there are very few seats.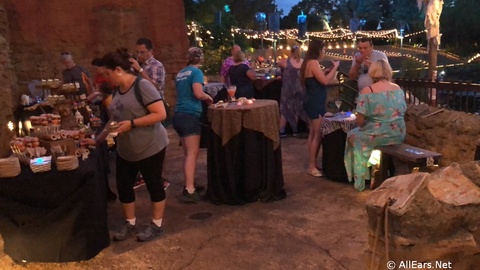 But the buffet tables are practically overflowing with a bounty of Animal Kingdom-themed house-made desserts and snacks.
How cute are these animal print cookies?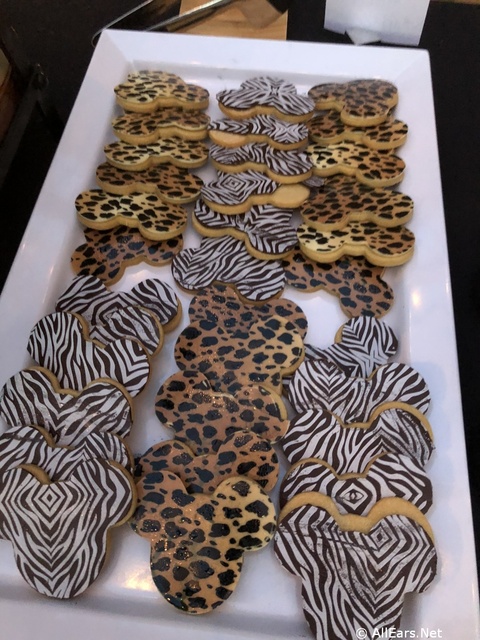 And you can see from some of these other gorgeously displayed goodies how they really made an effort to stick with the Animal Kingdom theme.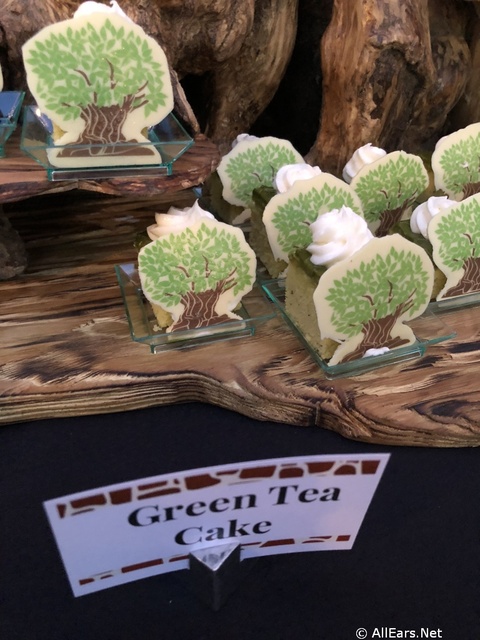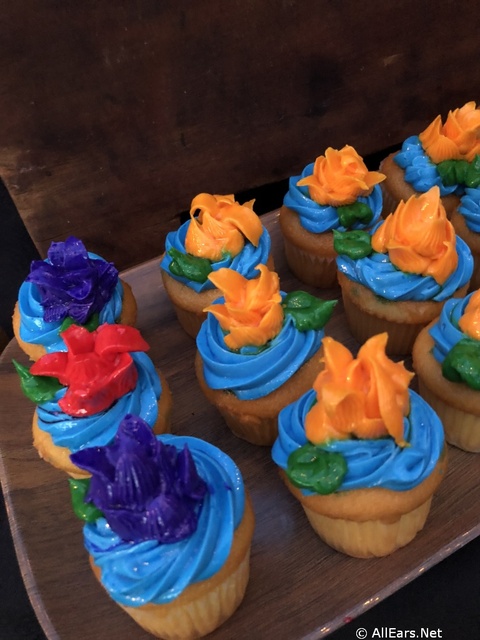 Everything was as pleasing to the eyes as it was to the palate, but these Orange Tiger Cake Push Pops were layered with a yummy cream cheese frosting, making them a stand-out.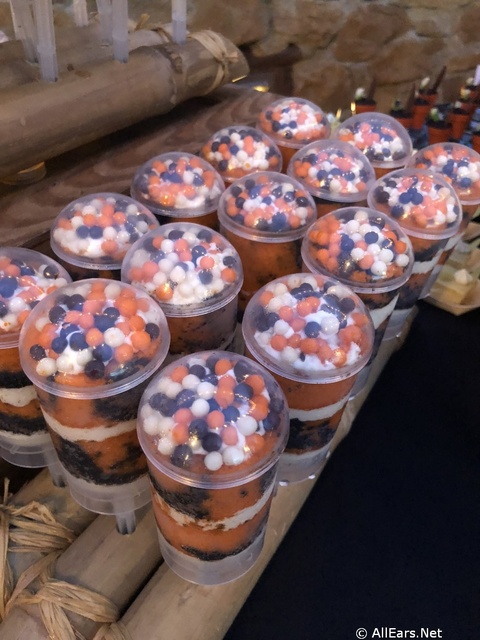 There were both sweet and savory treats to try, so if you don't have much of a sweet tooth you could stick to the cheeses and mixed nuts on offer.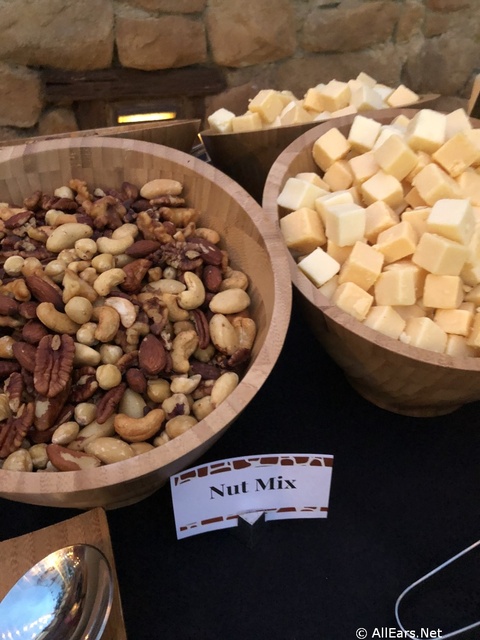 And, of course, there were specialty drinks, both alcoholic and non-alcoholic. The Tiger Lily was a sweet concoction of rum mixed with orange, pineapple and lime juices and strawberry Monin syrup. There was also a refreshing Asia Chai Tea made of Absolut Citron, sour mix and chai tea Monin syrup. Plentiful iced tea, lemonade, and water were also available.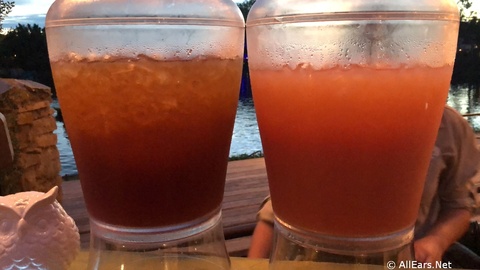 After indulging for about 45 minutes or so, you're directed to the VIP Seating Area just before the show begins. This is right up front and you have a spectacular view of this gorgeous show from this location.
So is this dessert party worth the money? The answer: it depends. If you're on a tight budget, then probably not — $79 per adult is about the going rate for Disney's dessert parties right now, and spending that much just on a bunch of sweet treats and a reserved area for this show is a bit of a splurge. Also, Rivers of Light is a beautiful show, but if you're looking for fireworks and stunning pyrotechnics… well, this isn't that kind of show.
However, the small maximum number of participants and the uniquely themed desserts set this dessert party apart from the others around the World. If you're looking for a more relaxed and unusual experience, and if you really love Disney's Animal Kingdom, this might be the dessert party you want to try.
This experience is not held every night, so you'll have to check disneyworld.com to find out exactly when it's available. The price (which includes tax) is $79 for adults and $47 for children, which must be paid for in full at the time of booking. You can make reservations online at disneyworld.com or call 407 WDW-DINE (407 939-3463).
Be sure to check out our site for a look at all the special dining packages and dessert parties that are available with reserved viewing for shows and nighttime spectaculars.
And don't forget to check our Rate and Review section — you can see what others thought of this experience, or you can leave your own review here.
So… what do you think? Does the Rivers of Light Dessert Party sound right for you? Let us know in the comments below!