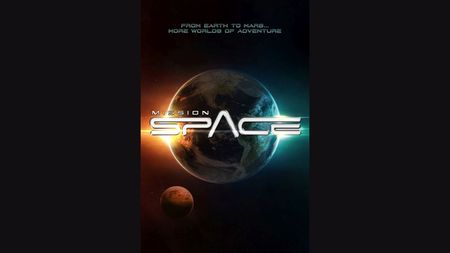 UPDATE: Mission: Space will "relaunch" on August 13, 2017! In addition, younger astronauts can now ride — the height restriction will be changed for the Green Mission side with the addition of new X-2 booster seats allowing children 40″-44" to ride.
Mission: Space opened at Epcot in 2003, allowing space adventurers to become navigators, pilots, commanders or engineers on a thrilling trip to Mars.
As it was announced at the D23 Expo, in just a few weeks, guests will be able to enjoy new adventures at Mission: SPACE — an updated Orange Mission and a brand-new Green Mission. (Orange is the more intense training experience, while Green is less intense).
The updated Orange Mission will make an even more visually stunning trip to Mars, while the all-new Green adventure will allow guests to blast off for an orbital adventure around planet Earth.
Source: Disney Parks Blog