When you rush through EPCOT's Future World early in the morning, part of that mad dash toward the standby line at Soarin', do you ever notice the big circle on the ground?
Most of us don't see it; we're all so focused on getting to our next attraction, the next thrill ride, that we totally miss some pretty interesting stuff Disney's Imagineers have built into the theme parks.
That's it in the picture below, right in the middle of that big, open concourse.
That big circle is one of the things that most people walk right over without seeing, but for the few who stop and look, it's pretty interesting. That odd piece of architecture is a history of scientific discoveries . . . arranged in a series of concentric circles. It's a round timeline.
At the center are a few quotations from some well known scientists.
Stones marking the most significant discoveries are arranged all around the circle; the oldest discoveries are closest to the center and the most recent are at the outer edge.
Here are a few examples from the Prehistoric Era: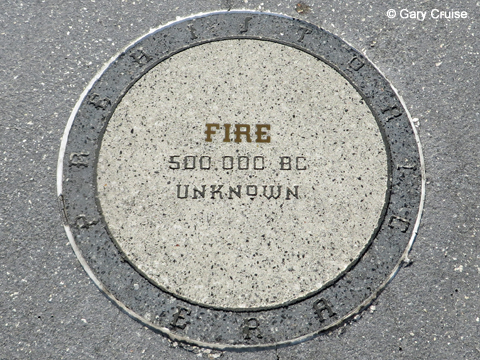 That first ring, the Prehistoric Era covers a span of about 2 million years, discoveries were slow to develop back at the dawn of civilization. But things accelerated as the centuries passed. By the time of the Renaissance humanity was making great strides. Here are some samples from the Renaissance Period: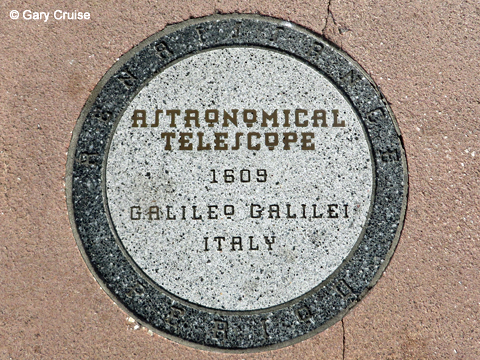 There was another dramatic increase in the rate of change during the period historians refer to as The Industrial Revolution. There were lots of discoveries during the Industrial Revolution: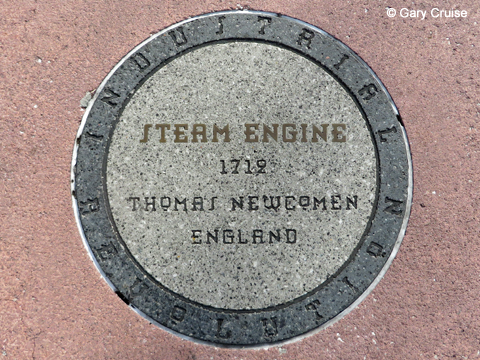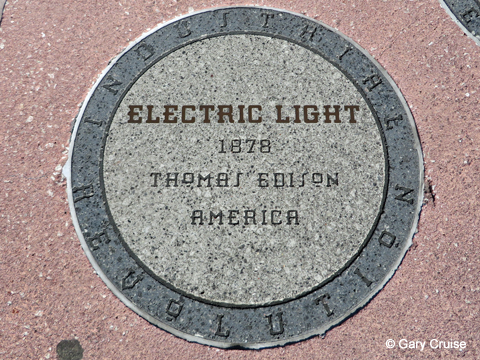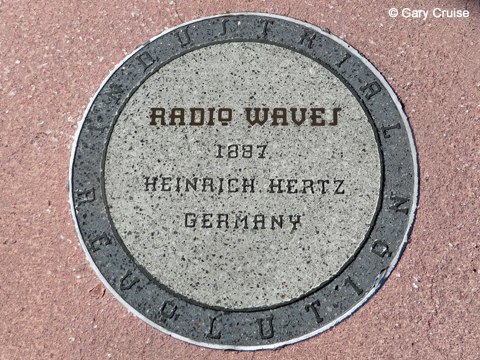 And the rate at which important discoveries were made increased even more in the 20th Century: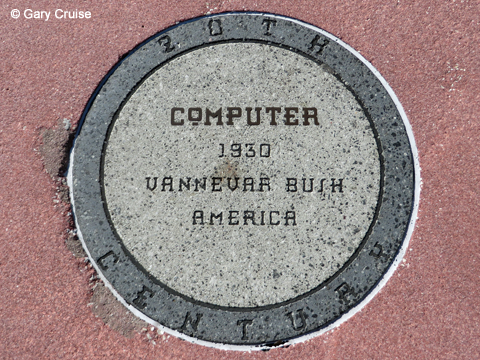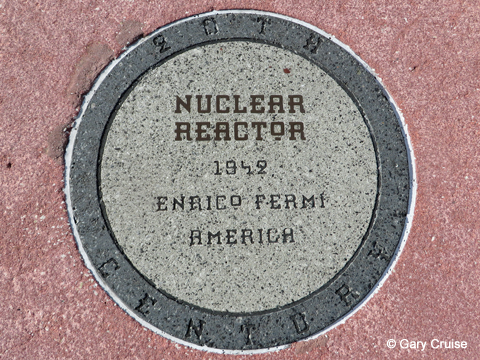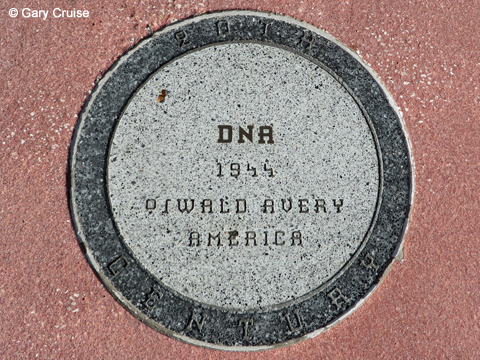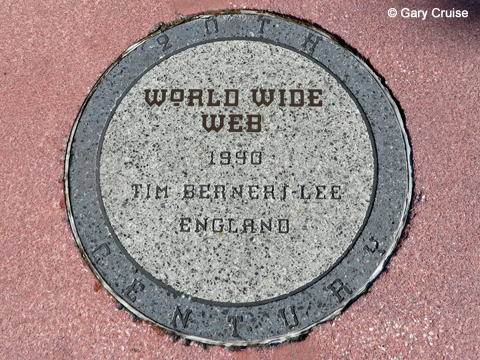 So, the next time you're rushing off to Soarin' be sure to take a quick look down to see where that big ring of concentric circles is.
Then once you've enjoyed your ride stroll back to that concourse and have a closer look at the visual treat the Imagineers put there for you to enjoy!