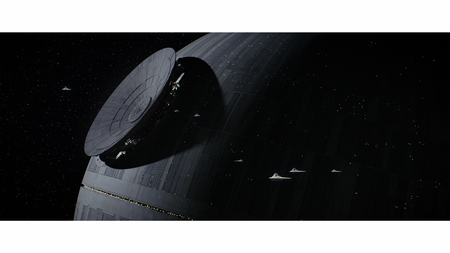 Spaceship Earth at Epcot to become Giant Star Wars Death Star during Special After-Hours Event
In celebration for the upcoming release of Rogue One — A Star Wars Story, Walt Disney World is hosting a special (now sold out) event during which Spaceship Earth will magically transform into the iconic super-weapon the Death Star.
The evening will also include announcements about the new Star Wars experiences and enhancements coming to Walt Disney World.
You will be able to watch this exclusive after-hours event on the Disney Parks Blog during #DisneyParksLIVE stream on Monday, December 5.
The #DisneyParksLIVE stream will begin at 10:25 p.m. on the Disney Parks Blog.
To follow along on Twitter, use the hashtags #DisneyParksLIVE and #RogueOne.