Belle? No. Bella. This is Italy, the Epcot pavilion where amore sings and pizza digests. Look around and you'll see, everything is lovely, including the Cast Members. Cool to the touch architecture surrounds the square. Go on, breathe in Italy.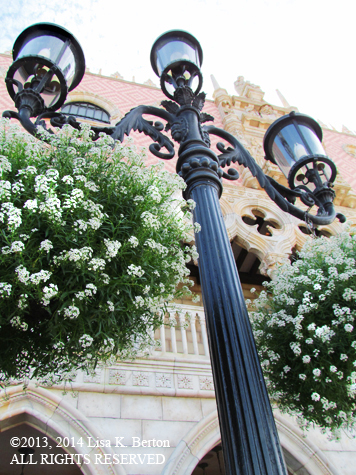 Mon ami!
Disney Pic of the Week – Epcot
Come on over and "Like" my Facebook page or follow me on Twitter, my handle is lisano1.