UP! A Great Bird Adventure Asia Animal Kingdom
New for the 2018 holiday season, the magic of nature will receive a holiday touch with the inclusion of Diwali, the holiday Festival of Lights in India, as part of the live show UP! A Great Bird Adventure. The holiday elements will start November 8, as guests join fun-loving pals Russell and Dug from Disney•Pixar's "Up" in discovering some of the world's most exotic birds.
INTRODUCTION
Dug and Russell, from Pixar's UP! have their own show in the Caravan Theater in Disney's Animal Kingdom's Asia. This bird show replaced Flights of Wonder, but has many of the same elements, as it showcases birds and their natural behaviors. The new show opened on April 22, 2018, in time for Animal Kingdom's 20th anniversary.
ATTRACTION
This experience offers guests the chance to see Senior Wilderness Explorer Russell and his furry friend Dug as they discover species of birds from around the world in their newest adventure at the Caravan Theater in Anandapur village. There are "UP" close encounters each day with amazing winged creatures. This free-flying show is performed multiple times daily.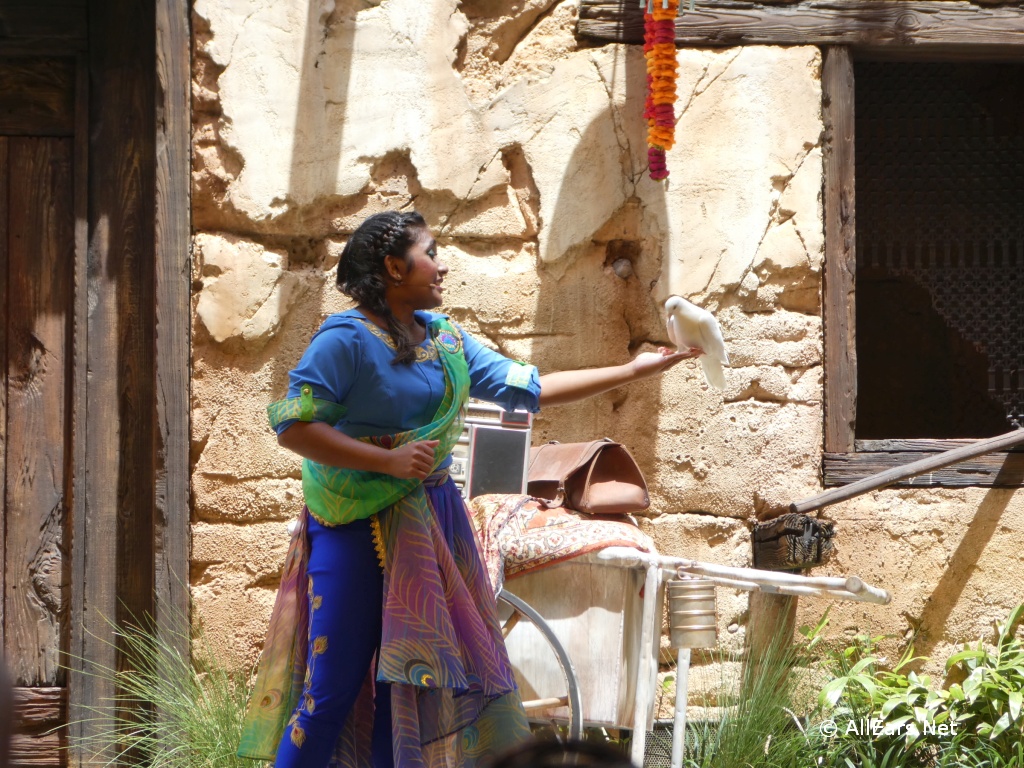 Led by an avian enthusiast and bird experts, this unique experience features a close-up look at bird species from South America, North America, India, Africa, and other locations around the globe.
More than 15 species of birds make appearances, including toucans, parrots, macaws, and an African fish eagle with a 7-foot wingspan.
An original, authentic Indian musical score features themes from Disney-Pixar's UP.
Four trainers work with the birds and the actors during every performance.
The production team's goal is to showcase beloved Disney characters and the amazing natural behavior of birds to inspire guests to connect with nature.
Video of Full Show
TOURING TIPS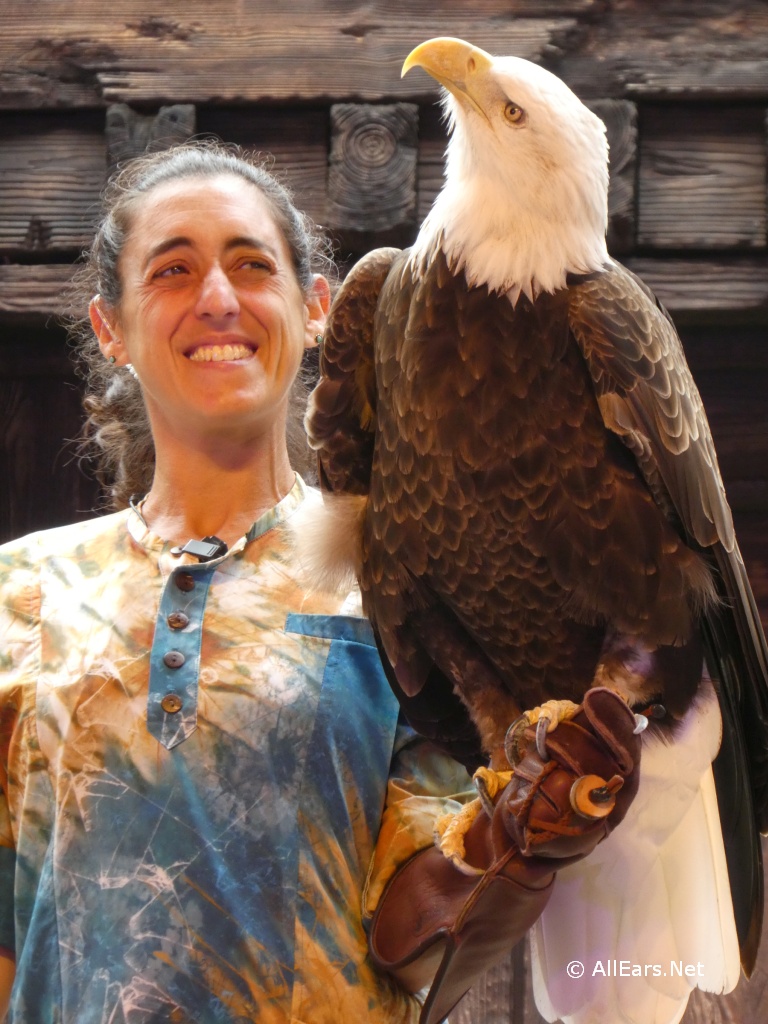 This is a FastPass+ attraction.
Check your Times Guide for show times.
For the best views, try to sit close to the stage.
This attraction is wheelchair/ECV accessible.
The nearest restrooms are to your right as you exit this attraction.
Assistive Listening Devices from Guest Services can be used here.
For more information on Animal Kingdom Live Entertainment, visit Steve Soares' WDW Entertainment Website.
KIDS AND CHARACTERS
Russell and Dug from UP are part of the show, but they do not hold a meet-and-greet here. They do, however, meet guests elsewhere in Animal Kingdom. Check the Times Guide for place and times.
After the show, the trainers will often stay on stage with some of the birds so that kids (and adults!) can ask questions and take photos.
Animal Kingdom Characters At A Glance
Character Meet and Greet FAQ!
DINING
Anandapur Ice Cream and Yak and Yeti are in Asia.
Animal Kingdom Restaurants At A Glance
Menus From Around the World
Vegetarian and Other Special Diets
SHOPPING
Mandala Gifts – Asian themed souvenirs, tiger apparel.
INTERESTING FACT
The Caravan Theatre was previously the home of the Flights of Wonder show, which opened with the park in April 1998. It closed December 31, 2017.
Early Artist Rendering