UP! A Great Bird Adventure Asia Animal Kingdom
Up – A Great Bird Adventure Highlights:
Family-friendly show featuring the characters from Up!
Learn about birds of all species in this live animal show
INTRODUCTION
Dug and Russell, from Pixar's UP! have their own show in the Caravan Theater in Disney's Animal Kingdom's Asia. The 30 minute show showcases birds and their natural behaviors.
The Caravan Theater is located off the bridge from Discovery Island to Asia.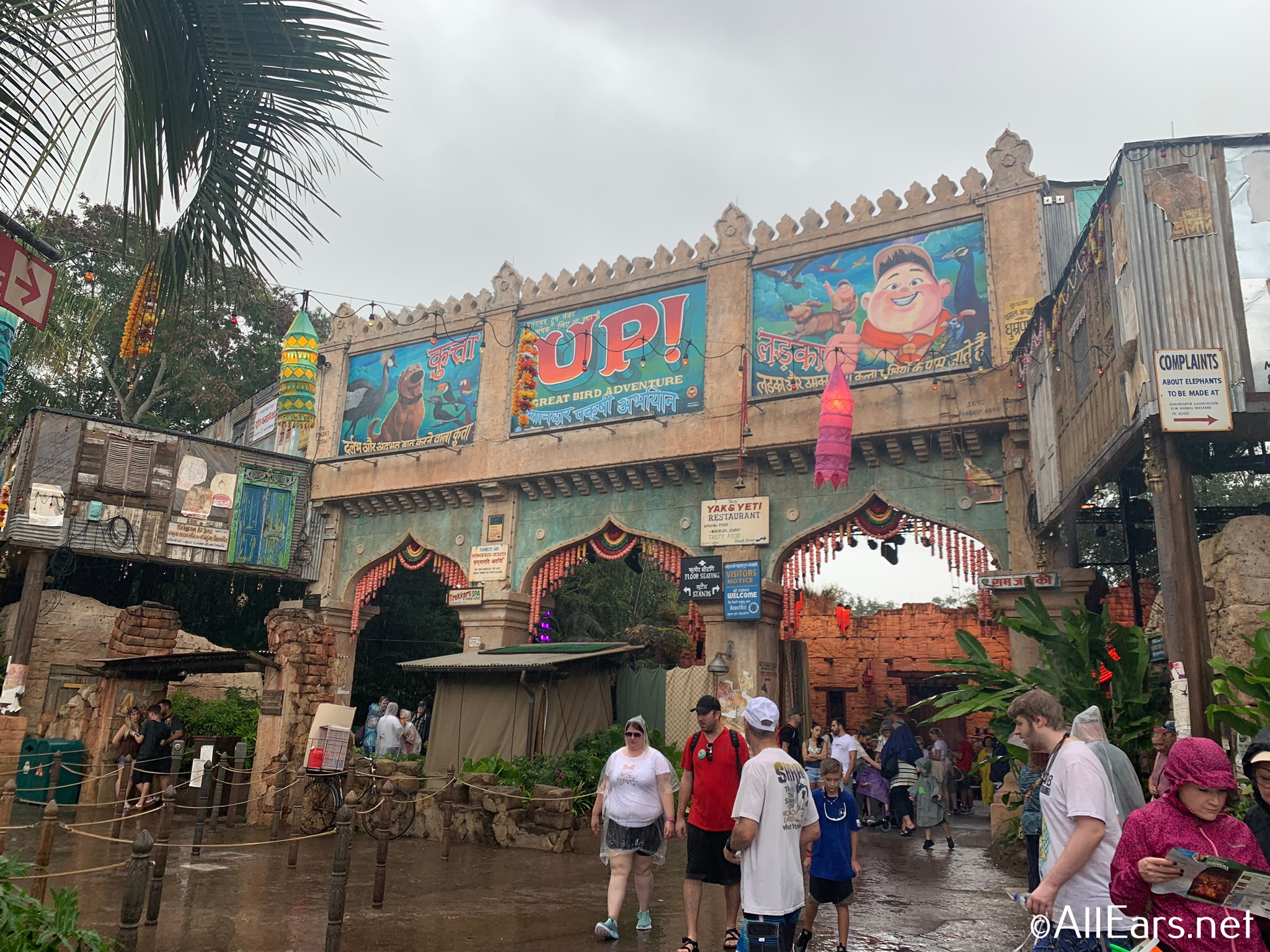 ATTRACTION
This experience offers guests the chance to see Senior Wilderness Explorer Russell and his furry friend Dug (and their guide) as they discover species of birds from around the world. There are close encounters each day with amazing winged creatures. This free-flying show is performed multiple times daily.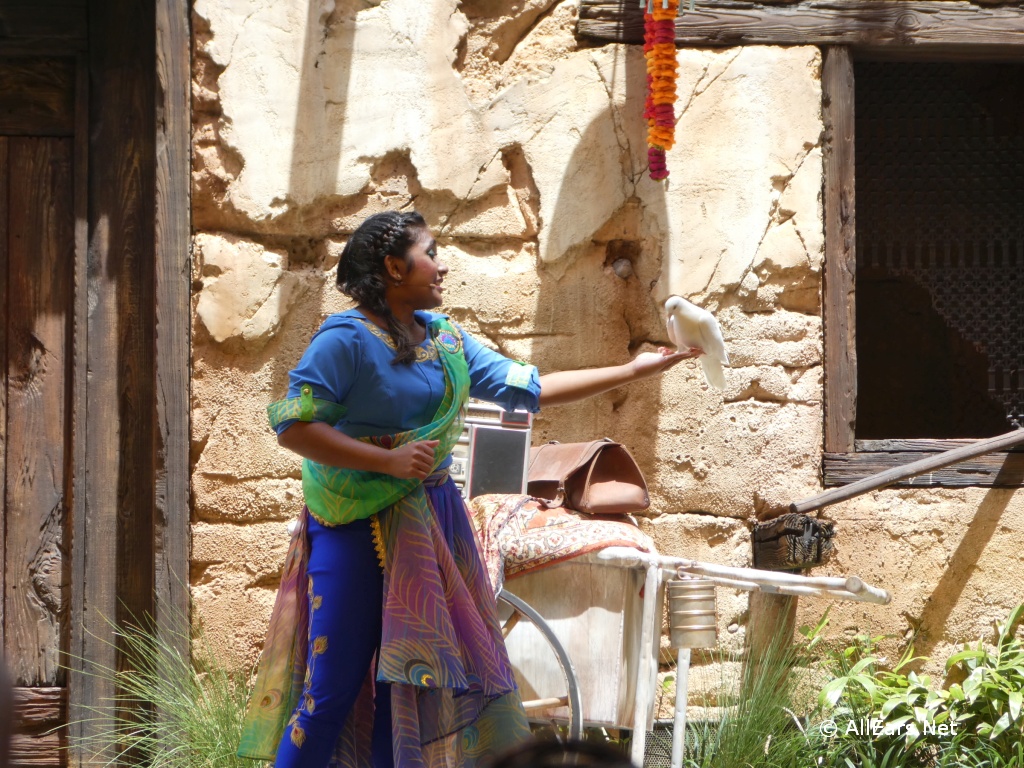 Led by an avian enthusiast and bird experts, this unique experience features a close-up look at bird species from South America, North America, India, Africa, and other locations around the globe.
More than 15 species of birds make appearances, including toucans, parrots, macaws, and an African fish eagle with a 7-foot wingspan.
An original, authentic Indian musical score features themes from Disney-Pixar's UP.
Four trainers work with the birds and the actors during every performance.
The production team's goal is to showcase beloved Disney characters and the amazing natural behavior of birds to inspire guests to connect with nature.
SHOW LOGISTICS
Lightning Lane access for UP! A Great Bird Adventure is available with the purchase of Genie+. However, you are often able to get a seat if you arrive 15-20 minutes early.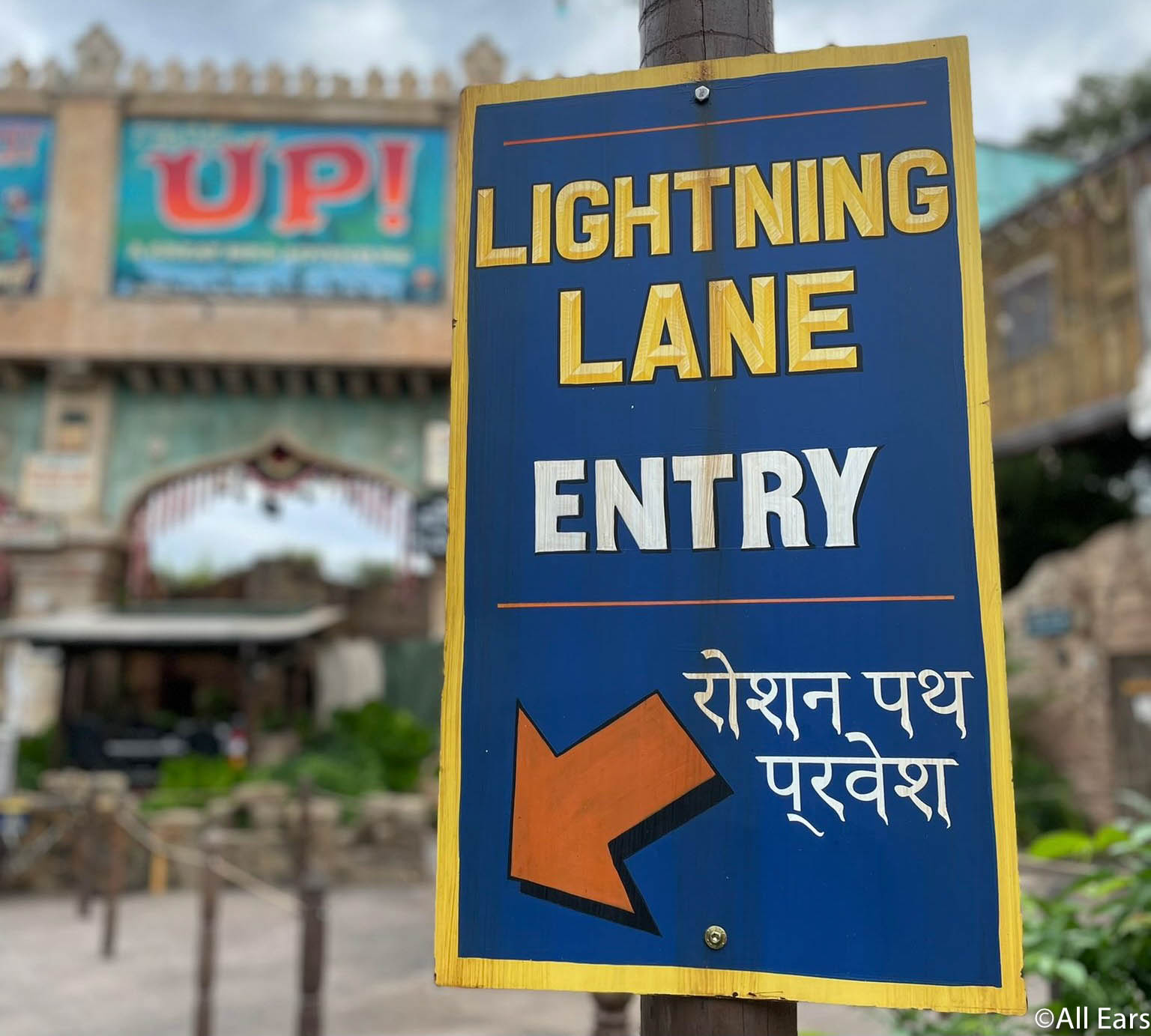 Check your Times Guide for show times.
For the best views, try to sit close to the stage.
This attraction is wheelchair/ECV accessible.
The nearest restrooms are to your right as you exit this attraction.
Assistive Listening Devices from Guest Services can be used here.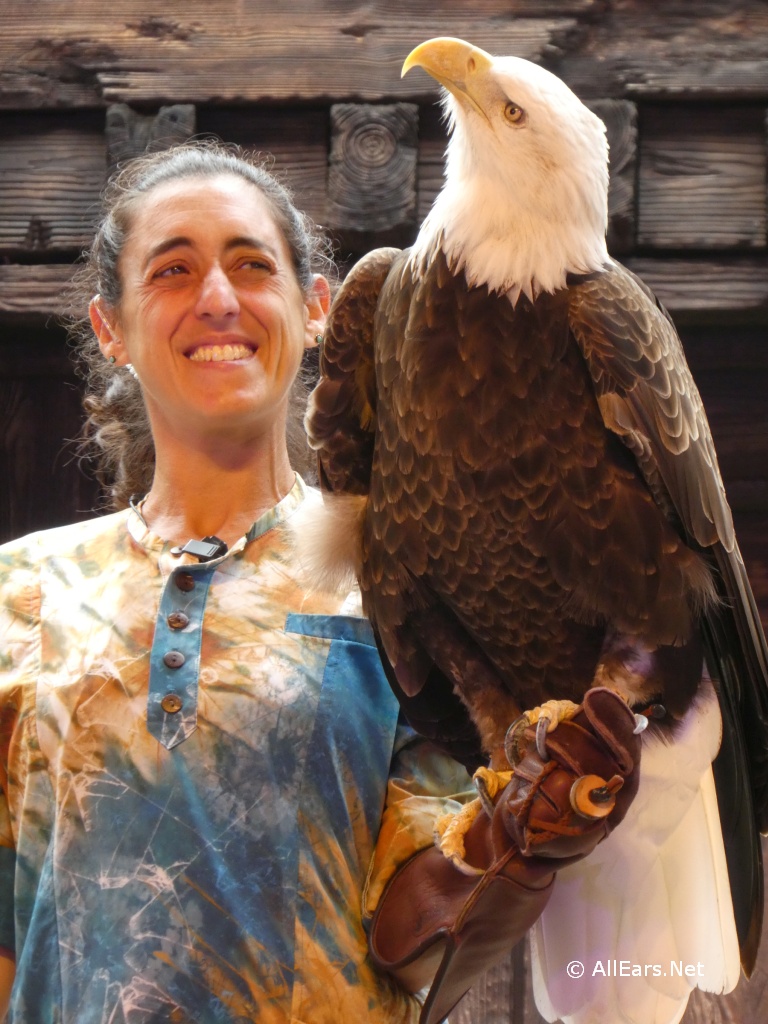 KIDS AND CHARACTERS
Russell and Dug from UP are part of the show, but they do not hold a meet-and-greet here. They do, however, meet guests near the Tree of Life in the Wilderness Explorer's Outpost. Check the Times Guide for place and times.
You can also find Kevin, the large colorful bird from Up!, wandering around Discovery Island most days.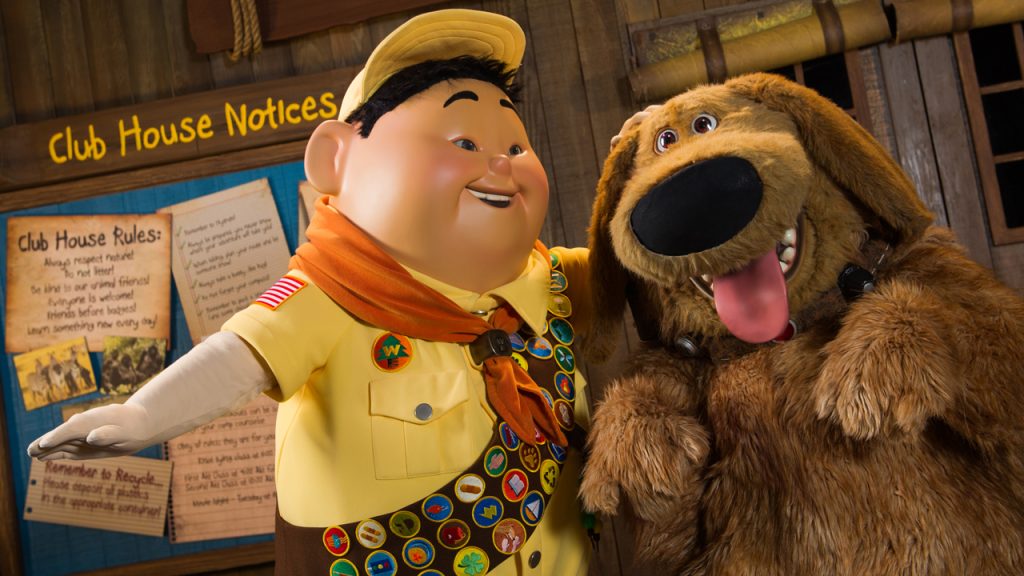 After the show, the trainers will often stay on stage with some of the birds so that kids (and adults!) can ask questions and take photos.
Animal Kingdom Characters At A Glance
Character Meet and Greet FAQ!
INTERESTING FACTS
The Caravan Theatre was previously the home of the Flights of Wonder show, which opened with the park in April 1998. It closed on December 31, 2017.
Be sure to look for the stone carvings of Dug and Russell outside the theater.