Live Entertainment at Animal Kingdom
Animal Kingdom has a variety of live performers who entertain periodically throughout the day at various locations. Not all entertainment is offered every day so be sure to check the park Times Guides for details!
Times: from 9:15AM to 3:15PM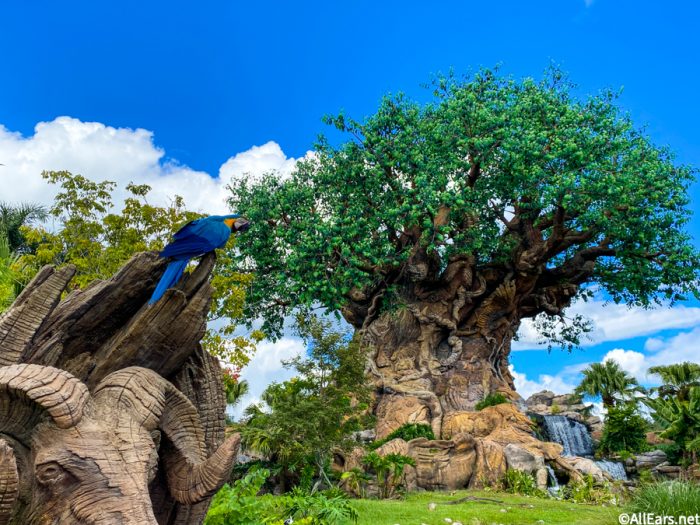 Near the Tree of Life, you can see 6 species of South American Macaw take flight. There are bird care experts close by to answer guests' questions and share fun and educational facts about the birds.
Times: around 7PM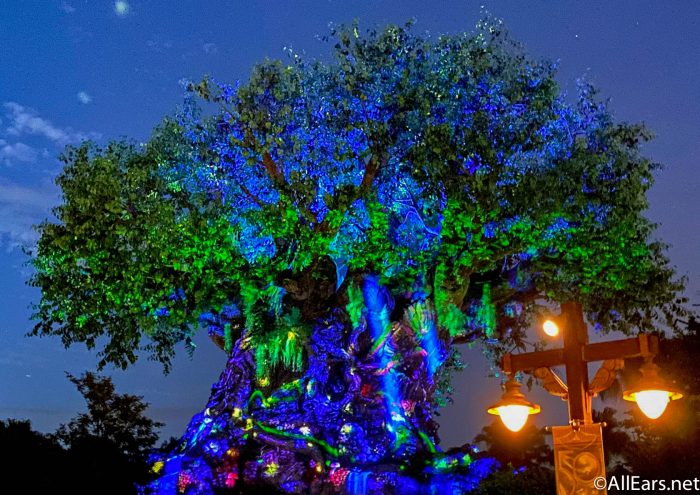 As part of Disney World's 50th Anniversary, a new Tree of Life Awakening show debuted in Animal Kingdom. The tree "comes alive" with projections of fireflies, hummingbirds, foxes, deer, and other animals. The showtimes can change for this show, depending on when sunset and park closure takes place. Check the My Disney Experience app when you visit to see if it's available!
Character Floatillas
Times: 8:45AM to 4:30PM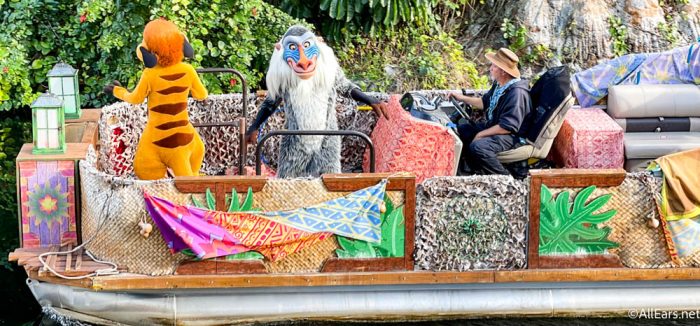 You can see many Disney characters on boats that float down Discovery River! There are several different boats that you'll see at various times of the day:
Mickey and Friends Flotilla: Mickey and his friends (usually Minnie and Pluto)
Discovery Island Drummers Flotilla: a live performance by the Discovery Island Drummers
Discovery River Character Cruise: Characters from Pocahontas or The Lion King
Donald's Dino Bash Flotilla: Donald and his friends (usually Daisy or Launchpad McQuack)
Goofy and Pals Set Sail: Goofy and Chip & Dale (in their dinosaur suits!)
Times: 10:45AM, 11:45AM, 12:45PM, 2PM, 3PM, 4PM, and 5PM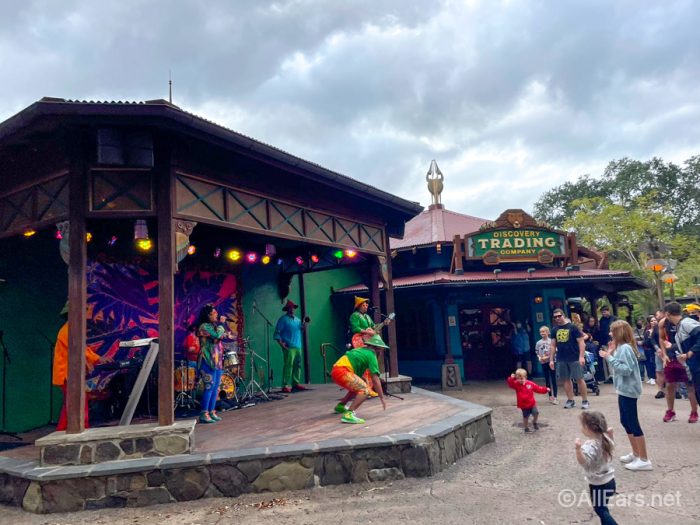 Musicians lead a dance party on Discovery Island, which is meant to resemble a Caribbean street party!
DiVine is a character unique to Disney's Animal Kingdom. She's difficult to find, as her costume blends in with the surrounding trees. If you do see her, though, you can say hello and take a picture with her!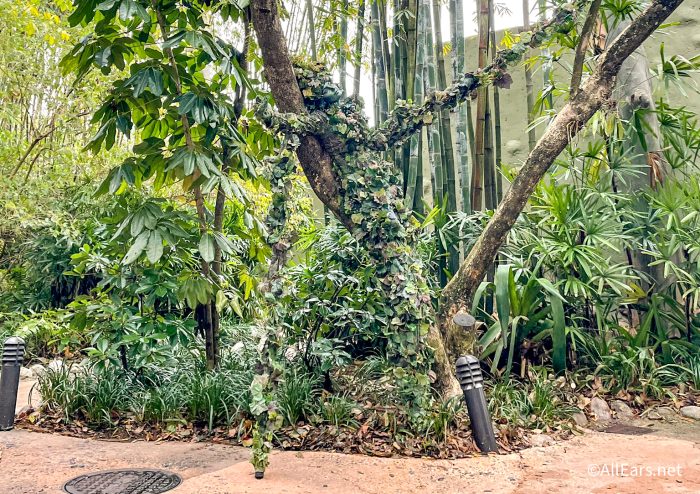 We've spotted her on the pathways between Africa and Asia, and she occasionally hangs out at the Oasis.
Times: 10:30AM, 11:30AM, 12:30AM, 2:30PM, 3:30PM, and 4:30PM
Available on Genie+
This updated version of "Finding Nemo: The Musical" opened in June 2022. It features some fan-favorite songs and scenes from the original show along with a few updates.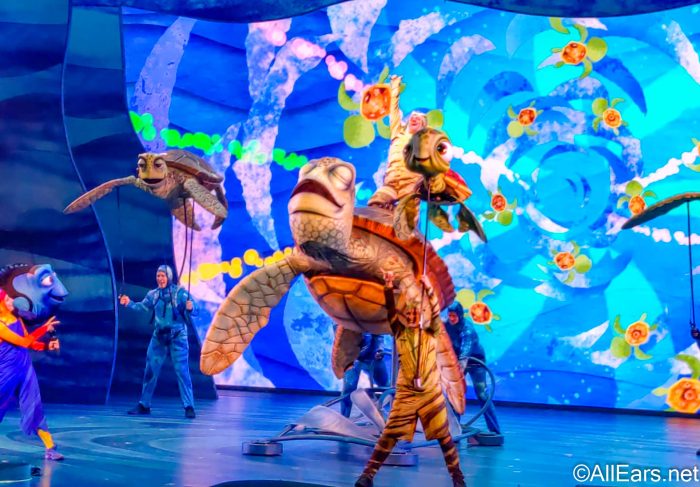 The show begins at the Marine Life Institute, which can be found in Finding Dory. But you'll still get to see the classic story and characters, like Nemo, Dory, Bruce the shark, and more.
Times: between 9:10AM and 3:10PM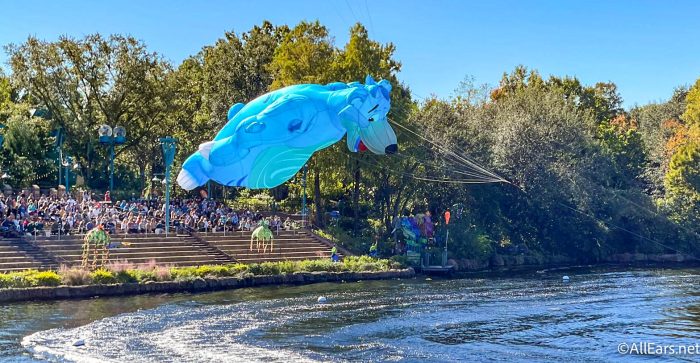 Disney KiteTails is another 50th anniversary show in Animal Kingdom. It features large, artistic kites pulled by performers on jet skis who race around the Discovery River Lagoon! The kites are characters from The Lion King and The Jungle Book.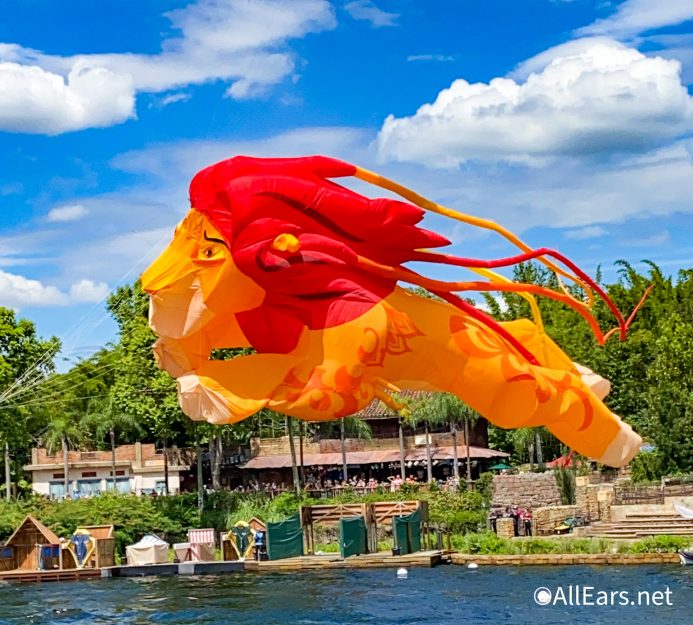 The show originally was longer, with more of a structured times schedule, but it recently changed to have shorter, more frequent shows. Now, you can see scenes from the original show throughout the day, about every 20 minutes.
Times: 10AM, 11AM, 12PM, 2PM, 3PM, 4PM, and 5PM
Available on Genie+
Festival of the Lion King is a Broadway-style show that celebrates — what else? — The Lion King. Incredible performances include songs from the movie like Circle of Life, Be Prepared, and Can You Feel the Love Tonight? This show is absolutely a must-see.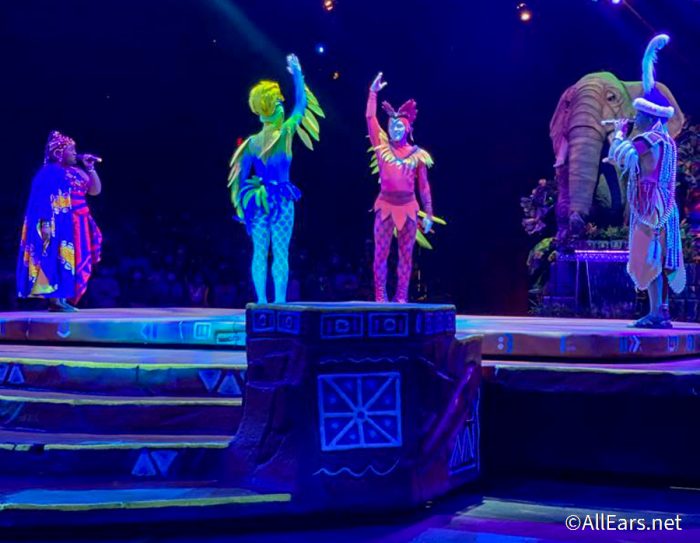 When Disney World reopened after the 2020 closures, the show was shortened and became A Celebration of Festival of the Lion King. But from July 5th through July 15th, 2022, the show will close down and then reopen as the full version. We can't wait to see the Tumble Monkeys perform Hakuna Matata again once it's back!
Kora Tinga Tinga
Times: 10:30AM, 11:30AM, 12:30PM, 1:30PM, 2:30PM, and 3:30PM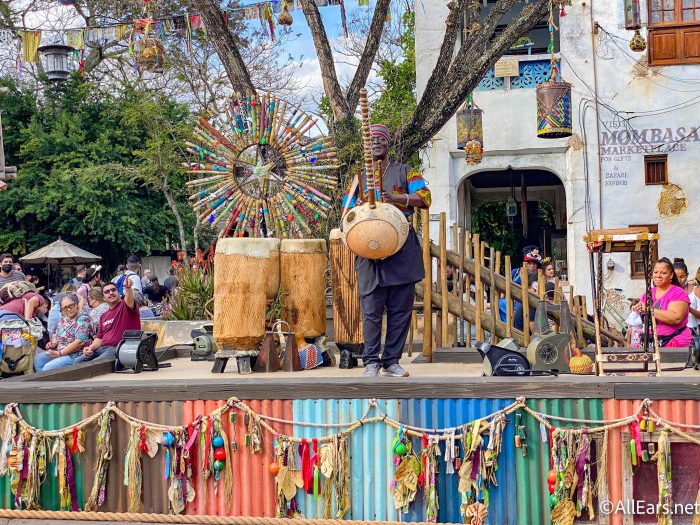 This show features a musician playing the kora, which is a stringed West African instrument. Catch them performing in Harambe throughout the day.
Tam Tam Drummers of Harambe
Times: 10AM, 11AM, 12PM, 1PM, 2PM, 3PM, and 4PM
This upbeat band of drummers plays in Harambe. Their performances are high-energy and often interactive!
Times: 10:30AM, 11:30AM, 1:30PM, 2:30PM, and 3:30PM
Available on Genie+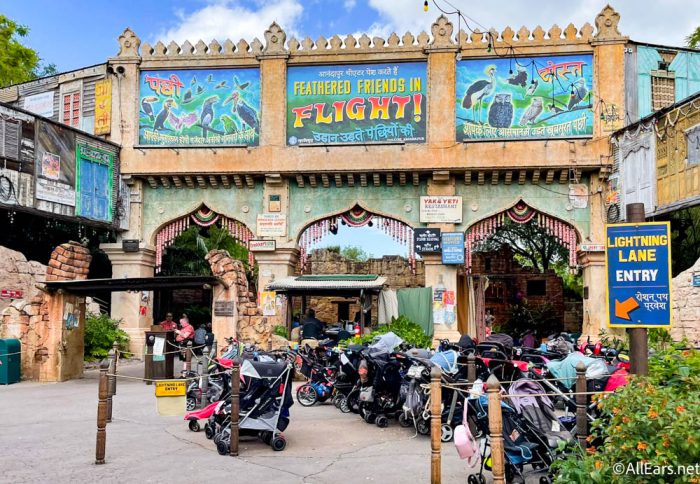 Feathered Friends in Flight! (previously called Up! A Great Bird Adventure) is a 30-minute show located at the Anandapur Theater. Animal behavior specialists lead the show and introduce guests to many of the birds of Animal Kingdom. Since the birds are the main actors in the show, you never know exactly what's going to happen!
Chakrandi
Times: 11:55AM, 12:55PM, 1:55PM, 2:55PM, 3:55PM, and 4:55PM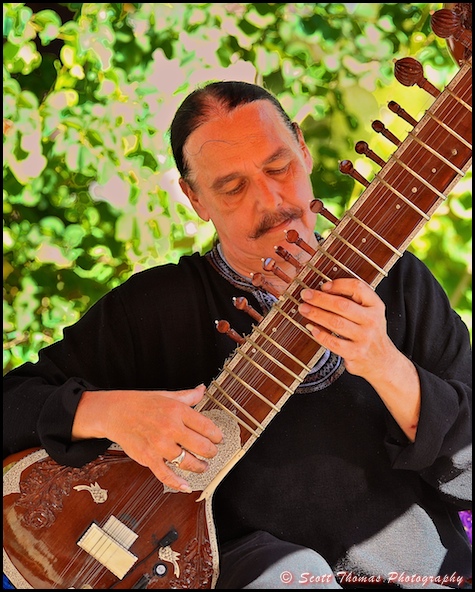 A musician plays traditional Indian music on the sitar and tabla.
Pandora – The World of Avatar
Pandora Drummers – Swotu Wayä (Not currently available)
The Pandora Drummers perform a traditional Na'vi drum ceremony.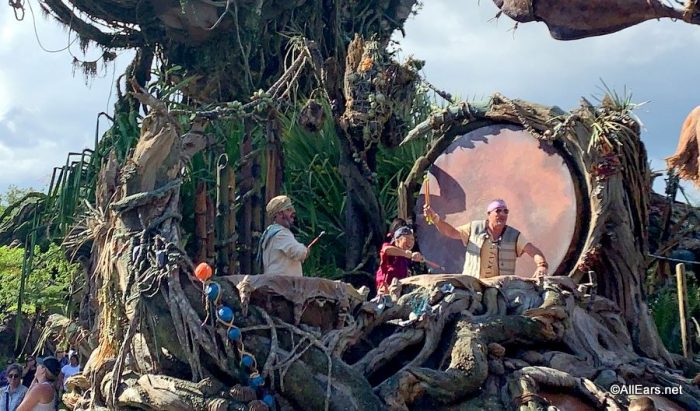 Each performance lasts about 15 minutes, and they happen throughout the day.
And that's all the live entertainment at Disney's Animal Kingdom! There's plenty to see and do in this park, from visiting the attractions and shows to finding delicious snacks. Check out our video on the perfect day at Animal Kingdom to see what else you should do in this park when you visit!