We love staying on Disney World property when we can, but it can be overwhelming to pick which hotel to stay at since there are SO many!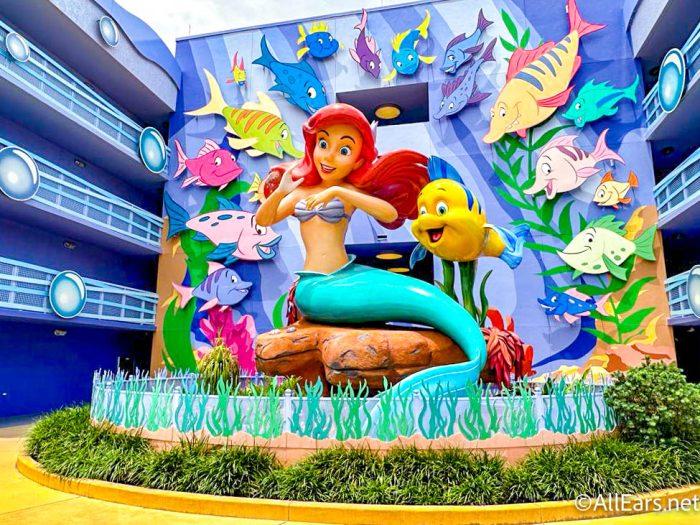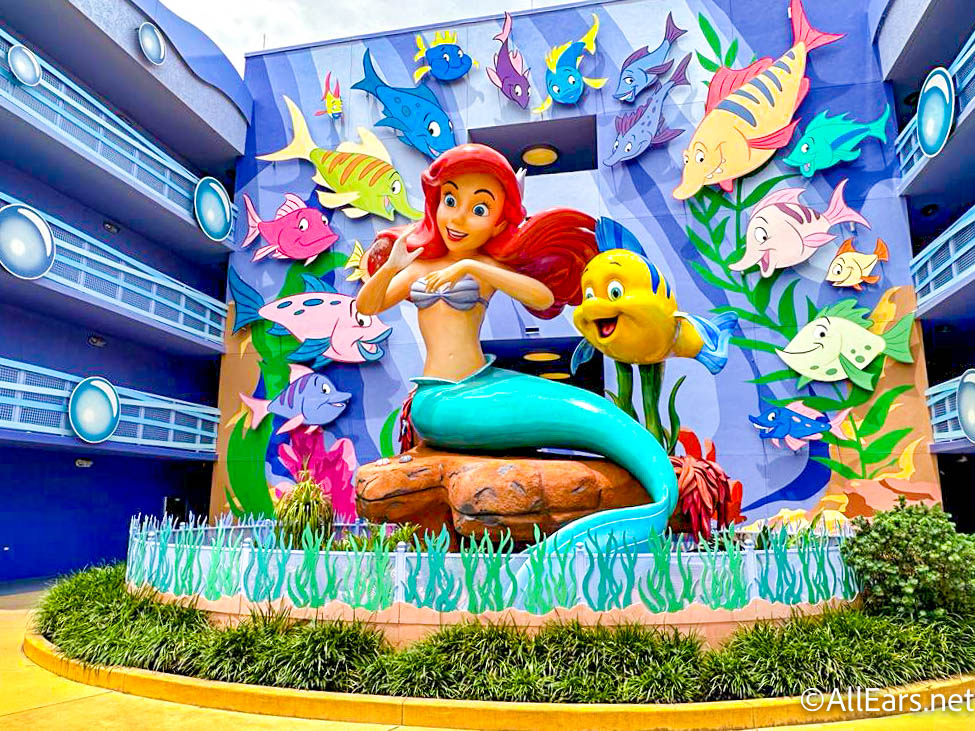 Don't fret though. That's why we're here. We're changing things up and bringing you a list of the worst-rated Disney World Hotels. Let's find out if your favorite hotel made this list or not!
Let's go over some of the hotels that you might want to AVOID on your next Disney World trip all based on the reviews from Yelp!
1. WALT DISNEY WORLD DOLPHIN
First up, 568 reviewers on Yelp rated the Walt Disney World Dolphin at 2.8 out of 5.
One reviewer mentioned, "We recently stayed at the Swan and Dolphin and were greatly disappointed. While there are what I'd consider many perks at staying at the Dolphin, I have to admit that our recent stay left much to be desired… The bathroom is tiny and uncomfortable. The shower and toilet are about the size of a small closet. Location and theme park accessibility are about the best things about the hotel but if you have an issue, good luck!"
Our Thoughts
Now, the Dolphin is a sister resort to the Swan, and they share transportation and have easy access to the same parks. These resorts are in the EPCOT Resort Area of Disney World — within easy walking distance to EPCOT's "back door" — the International Gateway entrance of the park, and about a 15 to 20-minute walk to Disney's Hollywood Studios. The resorts also offer boat transportation to Hollywood Studios — and you can access the Disney Skyliner at the EPCOT station.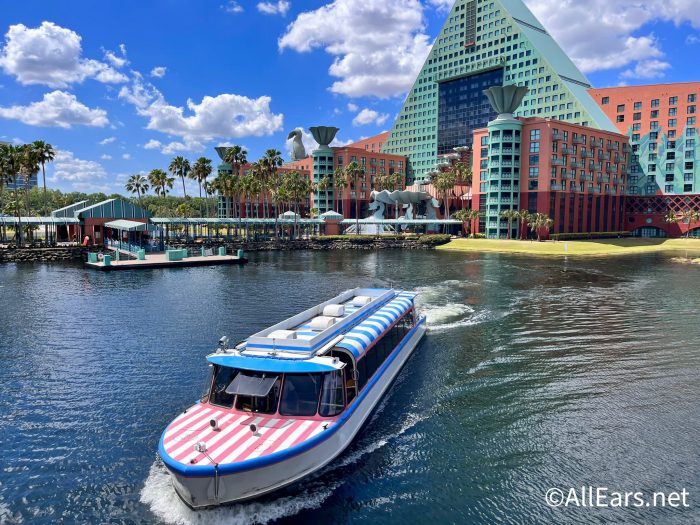 The Dolphin allows for five guests in a room, though, which could be the deciding factor for your group. The differences between these resorts are minor, especially since they are close enough to be considered the same resort — especially when it comes to location, transportation, dining options, and pools and recreation.
2. WALT DISNEY WORLD SWAN
Next on the list, we see that 275 reviewers on Yelp rated the Walt Disney World Swan at 3.0 out of 5.
One reviewer noted, "Our room is clean and comfortable however the bell hops absolutely horrible. Our bags were delivered to another party and with who we are traveling with. They did not offer to bring the bags to our room they simply dropped him off and left we had to go to the other building to retrieve our bags.  We spoke with two managers both of which never followed through on their promises.  Simply the worst customer experience at any Marriott property.   Our room was clean. The rooms are older but in decent shape."
Our thoughts
Now, you won't find any Disney theming here, because this isn't technically a Disney hotel. The lobby of the Swan has a more intimate feel. You'll find a more muted palette of blue and gray. And the newest hotel in the group — the Swan Reserve — has a more vibrant, contemporary look.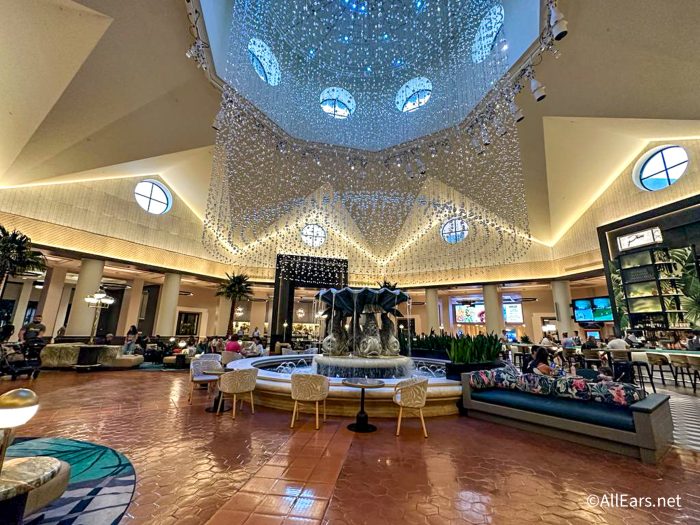 The Swan doesn't have as many rooms or restaurants as the Dolphin, but it does have larger beds, and the bathrooms offer some additional space for getting ready. The Swan also comes in a bit cheaper than the Dolphin, though that may adjust based on season and availability.
Next, 322 reviewers on Yelp rated Disney's All-Star Music Resort at 3.1 out of 5.
One particularly heated review said, "You were definitely paying for the Disney main while you're here. I will not stay at this resort again. You get off of your bus and you have a very long walk to your rooms and I don't exaggerate too much when I say a long walk, hauling bags, and kids it's a journey I mean it's a good 15-minute walk carrying all your stuff from where you get dropped off at go to your room. And then when you go to your room it's expensive course because it's Disney and your room is tiny. Tiny does not probably even describe it until you're there. The bed is small. I didn't know where our other bed was it happened to be inside the wall hidden behind the table. Luckily we had that the shower was not good water pressure was not good just overall you were paying for the Disney name and I will get a Marriott for much cheaper and sleep much better."
Our thoughts
For starters, the music theme can be a bit more appealing to families than the sports theme at All-Star Sports Resort. But what really makes it unique though are its family suites. These family suites are quite underrated and often go unnoticed by many.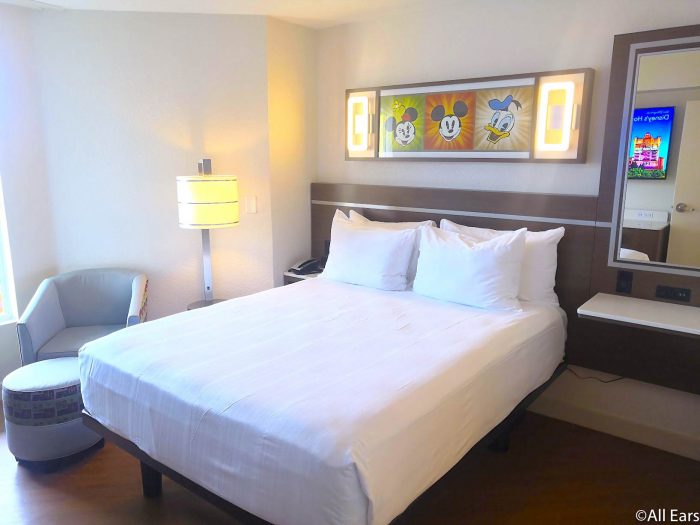 These suites are typically SIGNIFICANTLY cheaper than the ones at Art of Animation (rating from $300-$580 per night compared to $430 to $830 per night at Art of Animation). These sleep up to 6 adults (same as Art of Animation) with slightly different bed sizes — 1 queen bed, and 2 queen-sized pull-down beds. (If you're looking to fit 6 people in one space, these could be a much better value for you (financially) than Art of Animation.)
But it's not all good news. Because of their cheaper price, the All-Star Resorts, in general, can often be home to big groups, which can make things noisy and busier, and they only have a food court and pool bar for food options.
But, if you want a cheaper family suite or room in general and still want that over-the-top theming (and like music) this might be a good fit.
Next, 431 reviewers on Yelp rated Disney's All-Star Movies Resort at 3.1 out of 5.
One reviewer summed it up when they said, "The price was good and having access directly to the park gate by the hotel bus was a huge plus.  We took advantage of the early park access by staying at a Disney resort, which I highly recommend if you are an early riser.
Room for the most part was no frills.  A beverage fridge in the room was a nice amenity that we used for hard-boiled eggs, items to make sandwiches for taking to the parks, and drinks.
What took this down was the disgusting tub.  The kids got first access to showers so I don't know what it looked like to begin with, but you can see how I found it…dirty, moldy, grossness!  I called the front desk and asked for it to be cleaned the next day since it was late and I was the last to shower.   An hour or more later I awoke to the sound of the housekeeper knocking on our door in the middle of the night.  Asked her to clean the tub the next day and went back to bed.
For the rest of the 6-night stay, the tub was NEVER cleaned, so I can only assume this is their standard for cleaning.  I ended up getting bad foot fungus and had huge chunks of skin peel away from the bottom of my feet.  The last thing you want when on your feet all day is for them to also be burning and itching from someone else's foot fungus."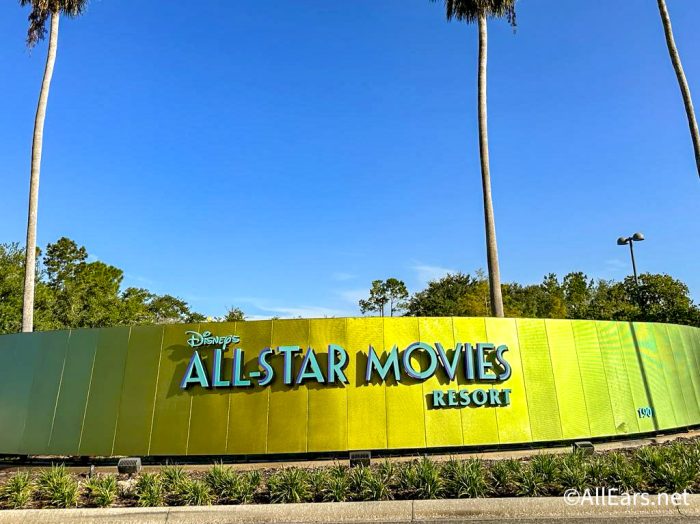 Our thoughts
The theming is also fun here and probably what makes it inch just above All-Star Music. In fact, the theming here is probably a better fit for families coming to Disney than All-Star Music but the family suites at All-Star Music are what put it ahead. Since the theme here is movies, you'll find larger-than-life figures of all kinds of fun characters.
In terms of the negatives, it's again similar to the other All-Star Resorts — more likely to host big groups due to its cheap price (making it potentially noisier and busier than other hotels), only bus access for transportation, and limited food options (food court and pool bar basically).
There are also no family suites here — just standard rooms. That might be totally fine for you though, so it's something to consider!
Last up, 436 reviewers on Yelp rated Disney's Caribbean Beach Resort at 3.1 out of 5.
One particularly scathing review said, "The hotel is nice in terms of its pool and location on the skyline generally. However, their attention to the conditions of your room during your stay is dismal. The worst I have ever experienced. The cleaning staff has not been to our room in days. We have trash piling up. Have had to call for toilet paper on more than one occasion and have run out of facecloths. There is a pile of trash at our door right now waiting for their pick up. What makes matters worse is when you call to complain Disney sends you to a general Disney line, it's impossible to call our actual front desk. "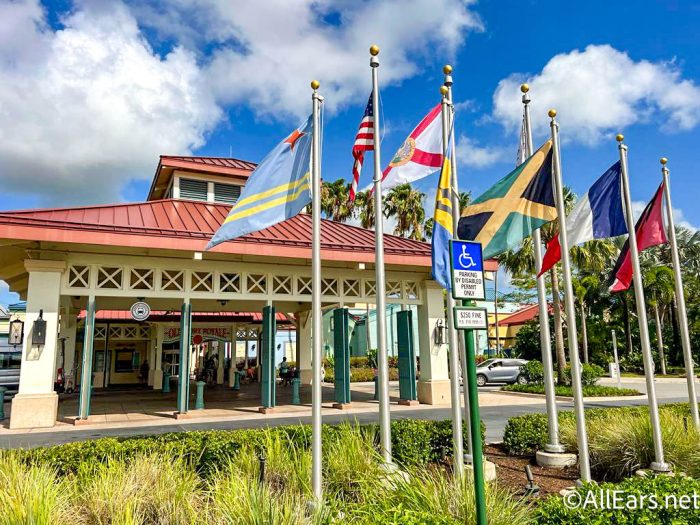 Another review mentioned, "Not a great experience! It was obvious as soon as we came. They just told us, oh your room number is this in building number that. It took us almost an hour to finally find the place which was like basically a motel room, definitely not worth $$$ we spent especially if you compare it to other hotels in the area including Universal Studios. The room didn't even have central AC but a window unit! The safe didn't work and neither did the USB charger ports… In general, all the young staff were super nice and cheerful, yet the older ones often were rude and blunt! Will definitely not be back here!"
Our thoughts
Our main thought is that you might be a little disappointed with the food options here.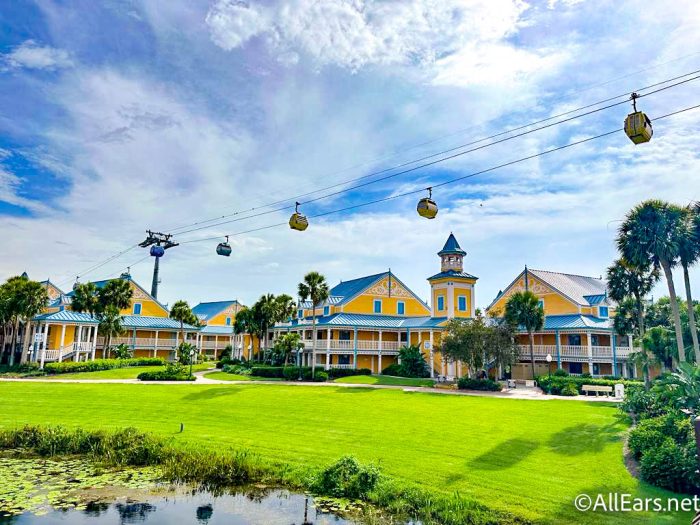 Here, variety isn't as much of a concern — there are a few options, but the food isn't winning any awards. Centertown Market isn't bad, but there are resorts with better quick service options (like Disney's Port Orleans Resorts!)
Plus, the resort is so spread out that it might be a pretty far walk to the food court or sit-down restaurant. However, it does have access to the Skyliner hub meaning you can easily get to EPCOT or Hollywood Studios from your resort.
Those are the final words from Yelp and our thoughts mixed in. We're always looking out for the latest Disney World news and updates, so be sure to stay tuned to AllEars for more.
For more hotel help, check out Quincy's ranking of EVERY Disney World hotel below and stay tuned for more news!
Join the AllEars.net Newsletter to stay on top of ALL the breaking Disney News! You'll also get access to AllEars tips, reviews, trivia, and MORE! Click here to Subscribe!