Genie+ is changing in a big way and you need to be prepared!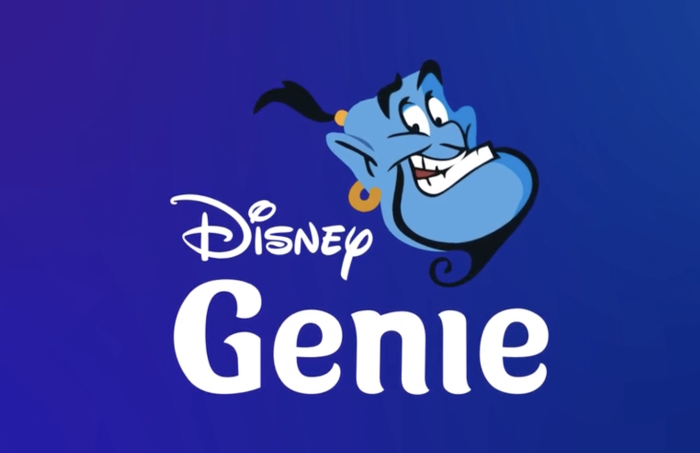 Disney had previously shared that changes would be hitting the Genie+ service in 2024, and we've already seen some changes implemented in the past — like with modification rules — but now something NEW has been announced!
In a message shared with travel agents, Disney has shared that they are making an update to the Genie+ service soon. They noted that they are still working on ways to simplify the service (including by adding a way to plan BEFORE the day of your visit to the parks). More news is set to be shared on that soon, but for now, other changes will be put in place.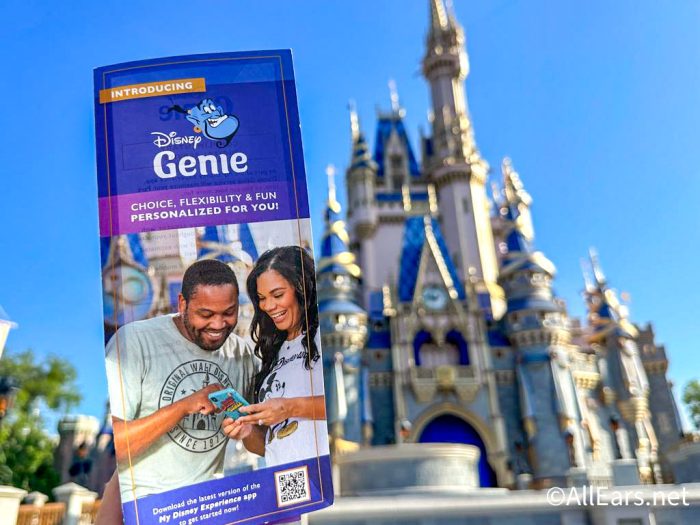 With this change, as of June 27th, 2023, guests in Disney World will be able to buy Genie+ based on what (and how many) parks they want to visit. In other words, Genie+ pricing will actually be PARK SPECIFIC and your purchase will either be for a single park or multiple parks.
Here's how that works — First, you'll either be able to pick between a single-park option or a multiple-parks option (all subject to availability, of course). According to Scott Gustin (shared via Twitter), the multiple parks option will work the same as the current Genie+ service with a valid park hopper.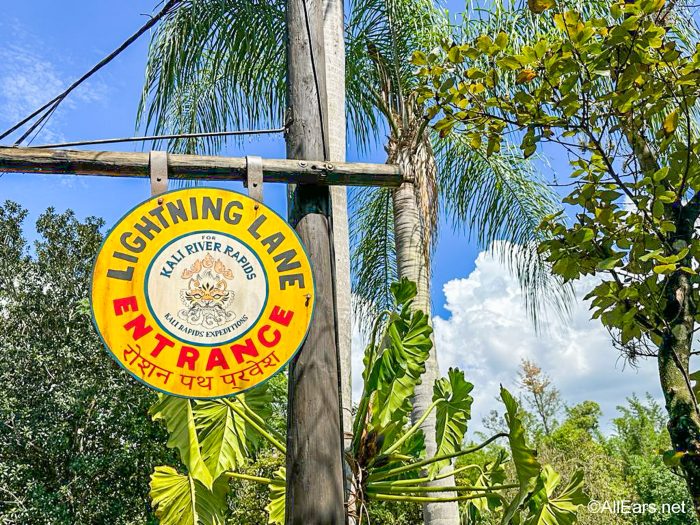 Second, prices for Genie+ will depend on what park you select. The Genie+ price might be LOWER at some Disney World parks compared to others. So, in addition to the price of Genie+ changing depending on the day you visit, it'll also depend on the PARK you'll be visiting.
As an example on June 27th the prices for Genie+ were:
Multiple Parks: $27/person
Magic Kingdom: $27/person
Hollywood Studios: $24/person
EPCOT: $18/person
Animal Kingdom: $16/person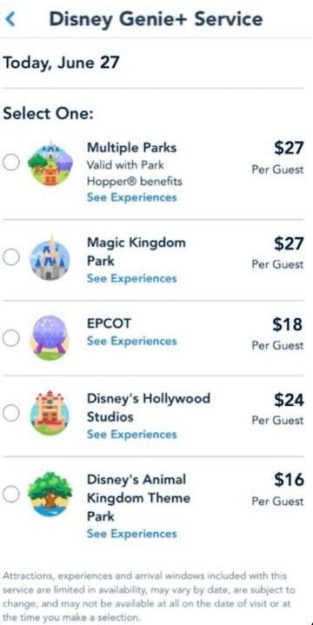 Disney notes that for now, guests will still be able to purchase Genie+ for Disney World on the My Disney Experience app on the day of their visit.
This marks a BIG change in Genie+ pricing. Previously, Genie+ was a standard $15 per person per day. Then, Disney introduced surge pricing, making the price of Genie+ vary by date. That has led to some big price spikes in Genie+, with the service reaching all the way up to $35 per person per day.
With this upcoming change, Genie+ will continue to be subject to that date-based surge pricing but will also vary in price depending on whether you're buying a single vs. multiple park Genie+ option and (if a single park option) what park you'll be going to.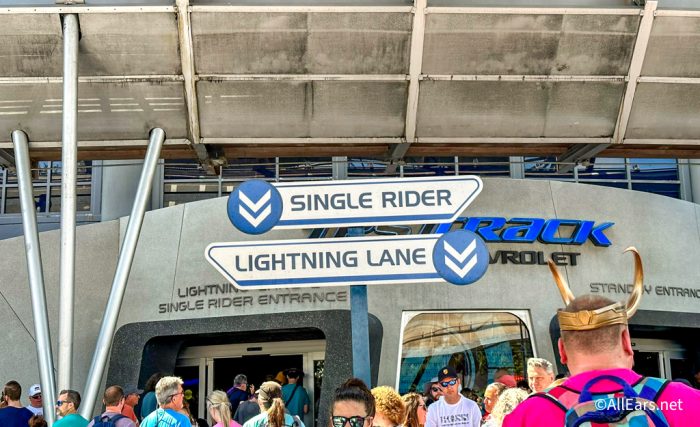 Need more tips and tricks to help you conquer Genie+? We've got EVERYTHING you need! Check out some of our posts below:
And check out our video below for more help!
We'll continue to look for updates and let you know what we find.
What do you think about this change? Tell us in the comments!