Disneyland is a WHIRLWIND of activity right now — so much is happening there.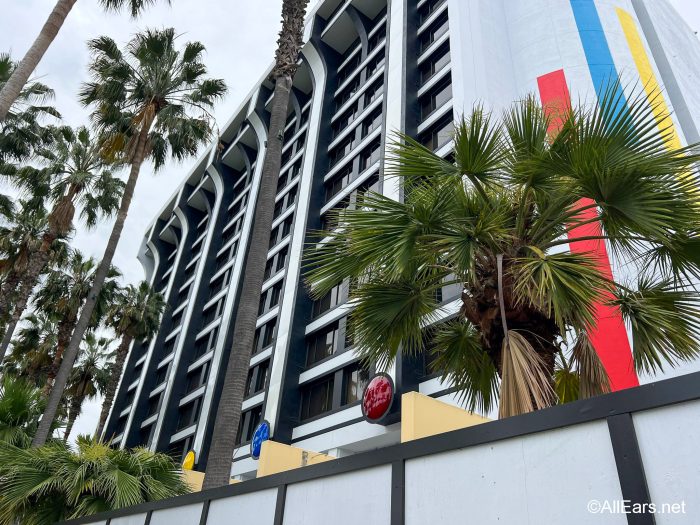 The Walt Disney Company's 100th Anniversary has kicked off in Disneyland, a new ToonTown area has reopened with Disneyland's own version of Mickey & Minnie's Runaway Railway, a new Tiana restaurant is on its way, and more! Also, Disney's Paradise Pier Hotel is getting a Pixar makeover and we're stepping inside the newly reopened lobby to get a look!
When you approach the hotel, you immediately get a sense of the Pixar theme, thanks to all the colorful blocks over the hotel's entrance.
But let's go inside, shall we? Everything really has that modern vibe.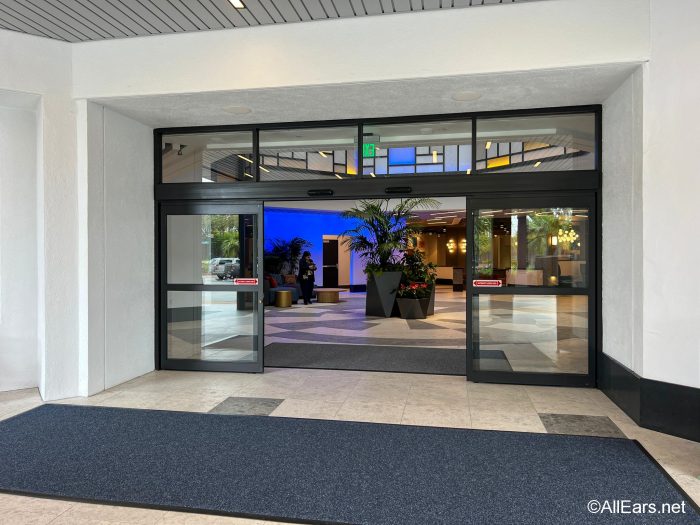 The flooring pattern has us thinking about The Incredibles.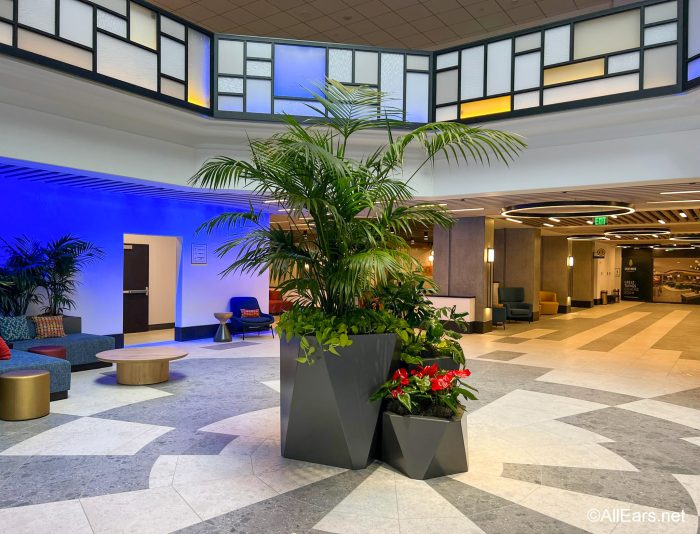 Here's the check-in area. Note that it's not complete yet — it will eventually feature images from Pixar movies (probably where those "Pardon Our Pixels" signs are.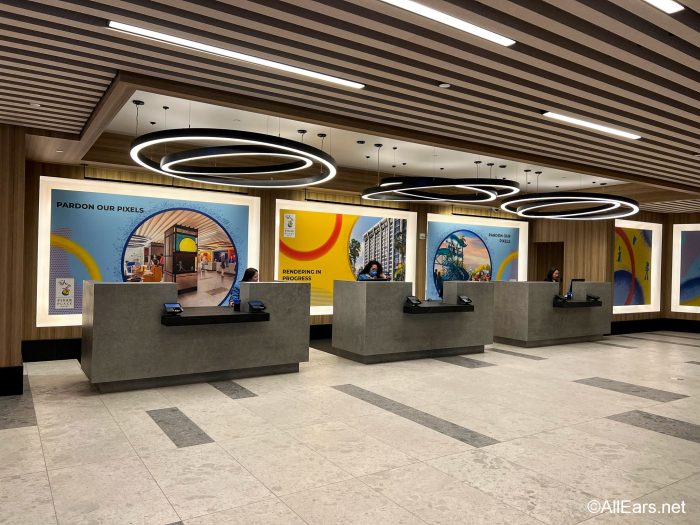 You'll also find some contemporary tables and chairs around the lobby to match the new look and feel of the hotel.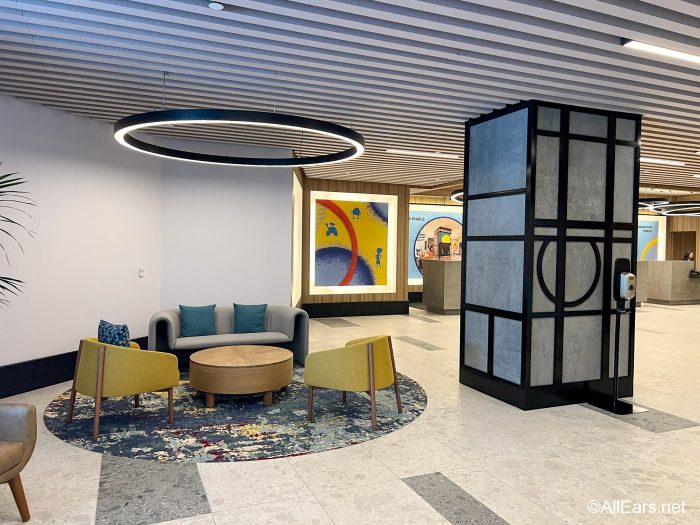 There's still a lot to do here, though, and there are plenty of "Pardon Our Pixels" signs, along with construction walls, still in the lobby.
There are a few areas, though, where you can see some Pixar characters that have been added to the area.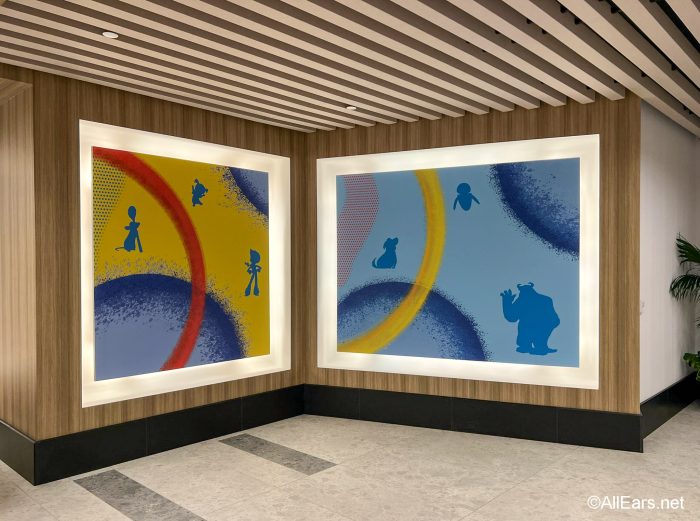 The seating is spread throughout the lobby, so there's plenty of room to relax.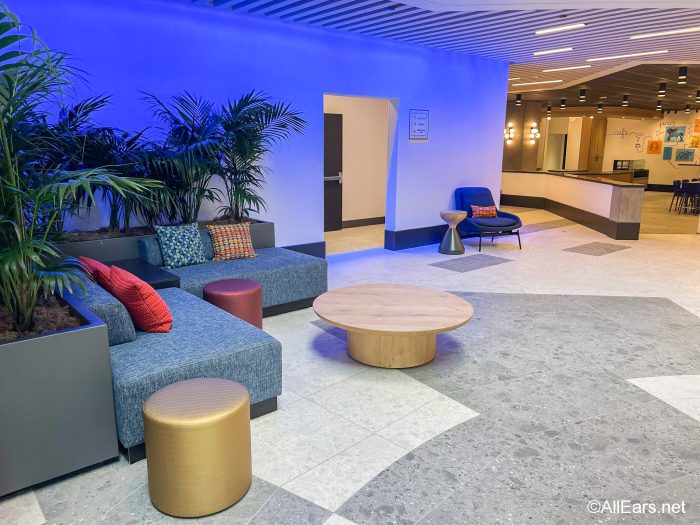 A restaurant will eventually be moving into the space as well. Great Maple is a "Southern California-based modern American eatery [that] specializes in playful takes on upscale comfort food." Guests will be able to have breakfast, lunch, and dinner here. It's expected to open in fall 2023.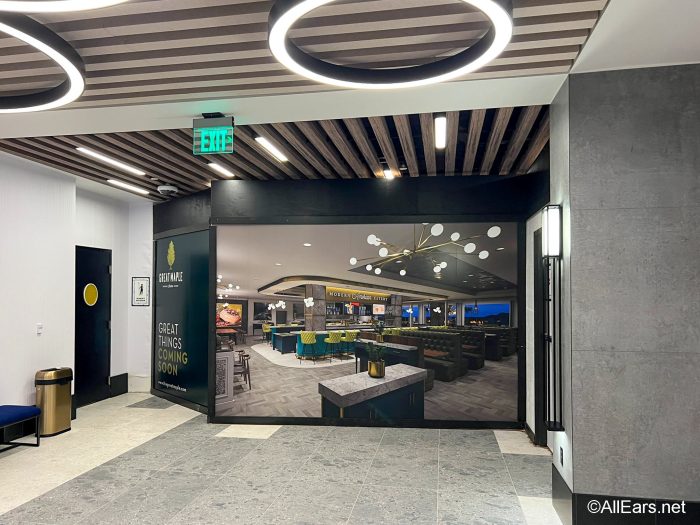 There's also a new grab 'n' go coffee shop and café near the lobby,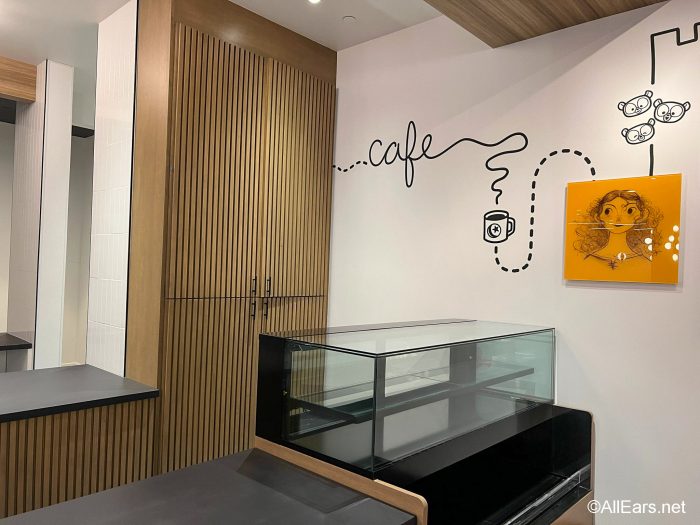 If you are looking for souvenirs, the gift shop is open, too.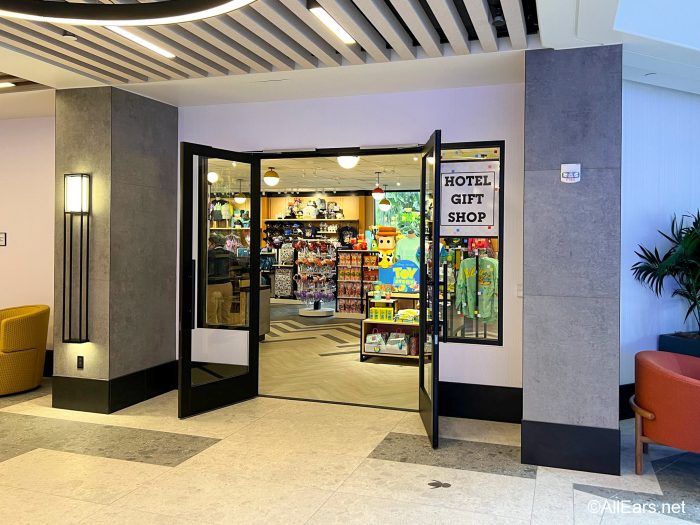 You'll find a variety of clothes, pins, ears, and other Disney souvenirs here.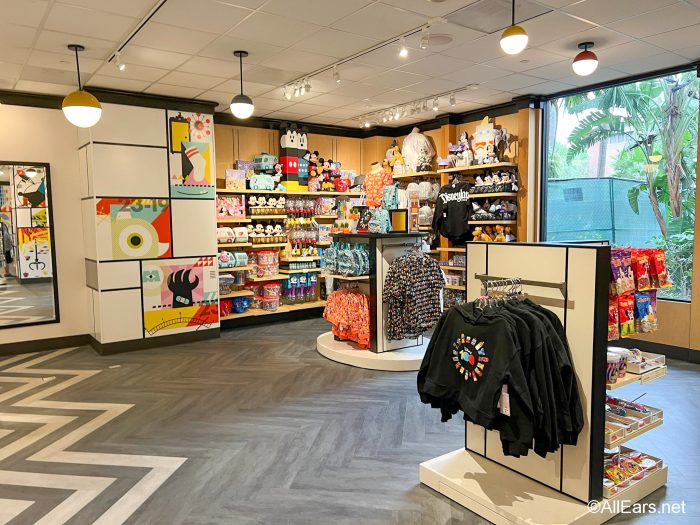 You'll find a doorway that leads to the Vending Area (don't worry, there's a sign there, too).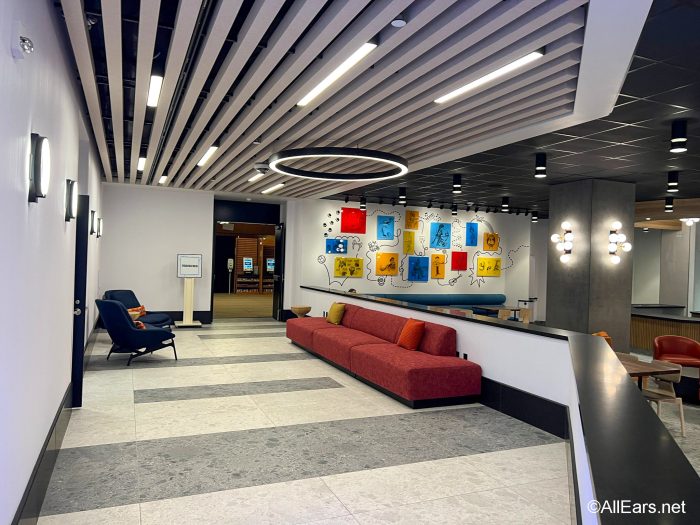 The vending area is MASSIVE, with plenty of choices to satisfy just about anyone looking for a drink or snack.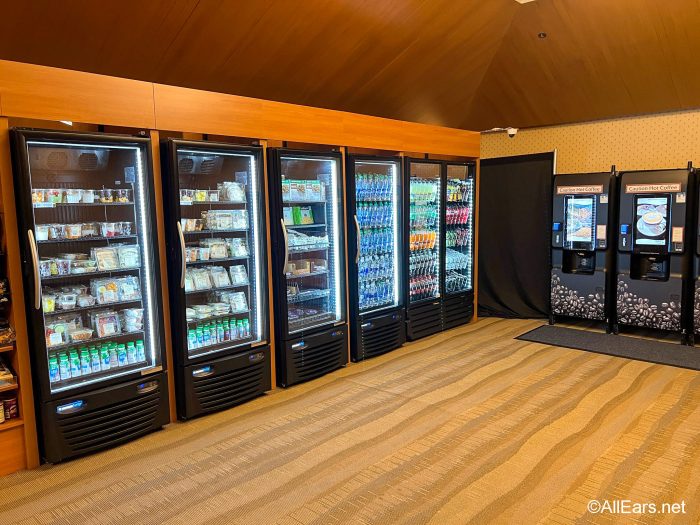 The lobby is still a work in progress, though. By winter 2023, guests will even see a Pixar Lamp balancing atop its ball, as well as a character-inspired mobile above it.
As it stands, the hotel will remain open during the re-theming process, but at least guests can now visit the new lobby in the meantime.
We'll continue to keep an eye on construction progress, so be sure to check back with AllEars again soon.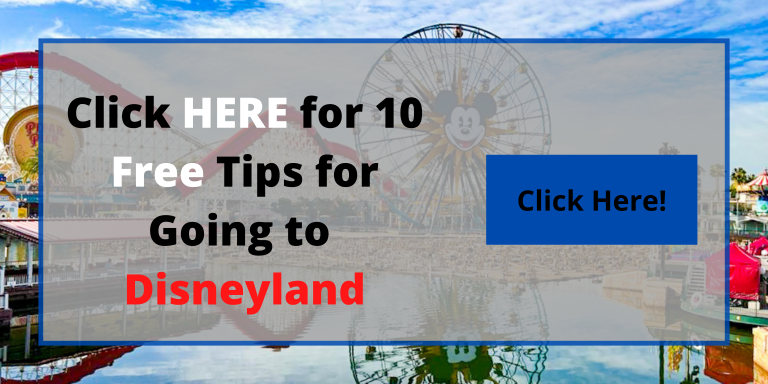 What do you think of the Pixar Place Hotel lobby so far? Let us know in the comments!