Who's ready for a NEW ride in Disneyland?!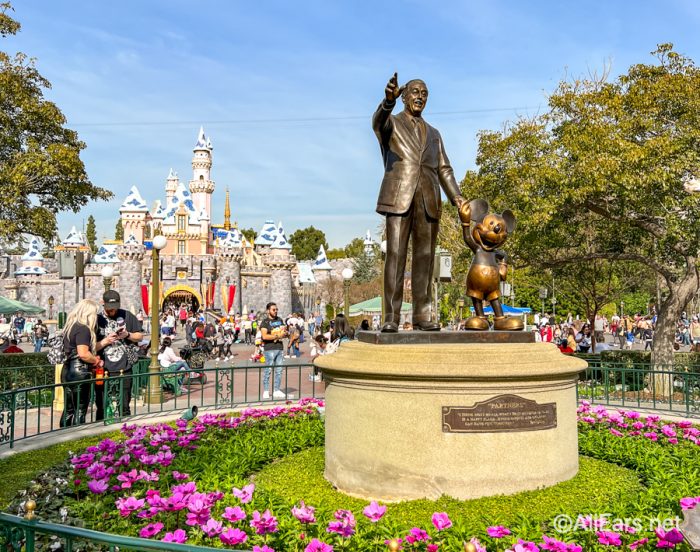 We know we are, and today we're sharing a first look at Mickey & Minnie's Runaway Railway, which is opening in Mickey's Toontown on January 27th. We were invited by Disney to come check out the big addition, and we're ready to see how it differs from the version at Disney World. Let's go!
Mickey's Toontown is currently under construction, but the ride is opening up before the land's makeover is completed on March 8th. While the ride is located inside the Chinese Theater at Disney's Hollywood Studios, here you'll find it at the El CapiToon Theater!
The marquee looks just like what you'd expect from a movie theater, and it's fitting, since the premise of the ride is that you're heading to the premiere of Mickey & Minnie's new short film "Perfect Picnic."
We had a feeling that the queue for the Disneyland ride would be VERY different than its Walt Disney World counterpart, and we were correct. It's much more bright and colorful in here, with posters hanging on the walls.
If you look closer at those posters, you'll realize that they're for Disney-fied versions of classic movies and musicals. How fun!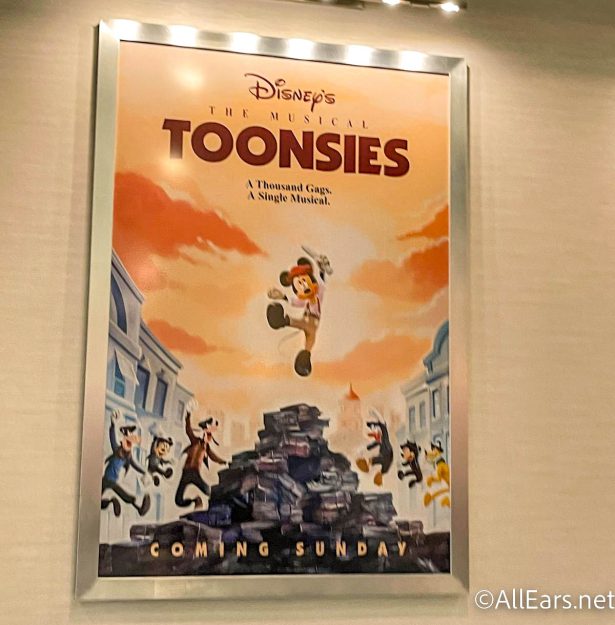 Very cool attention to detail in here! It makes waiting in line a little more entertaining. (Which reminds us — this ride will be operating with a virtual queue!)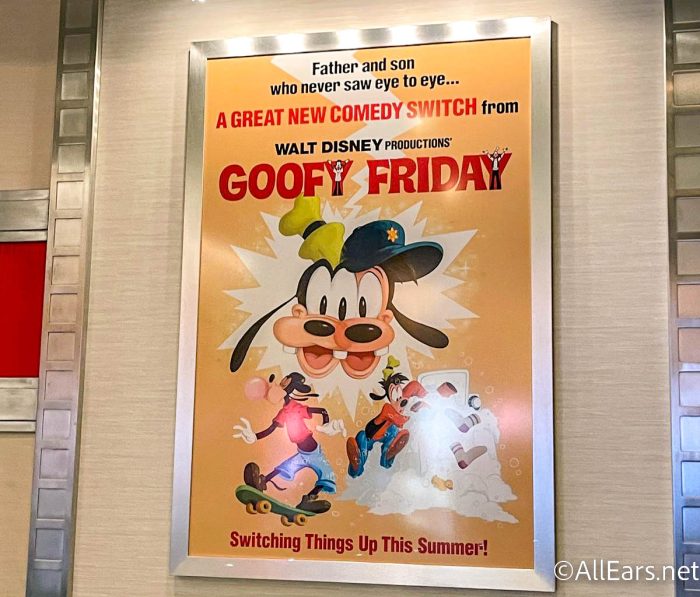 But the fun didn't stop there — in fact, it only got better! There's a section of the queue that's themed to a movie theater snack stand. How precious!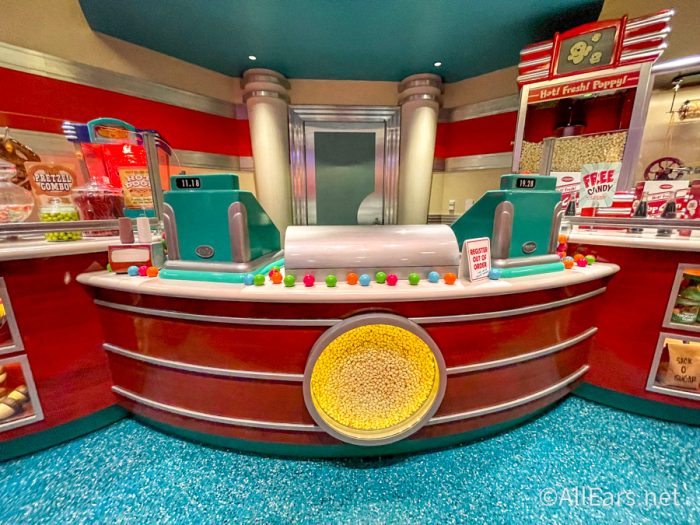 The snacks even contain some nods to famous characters.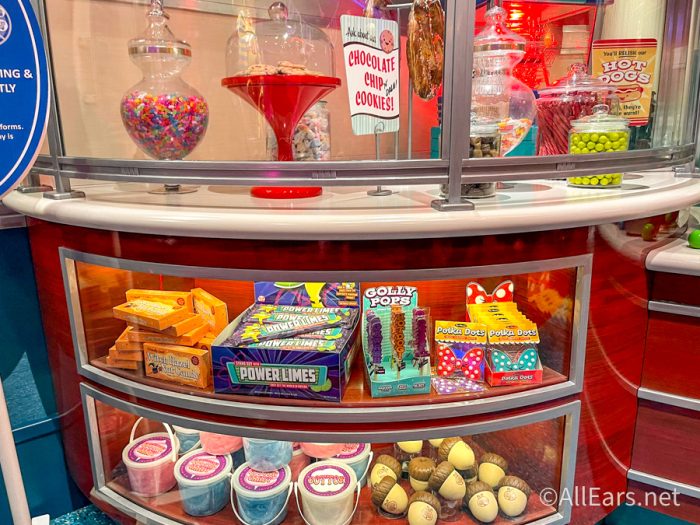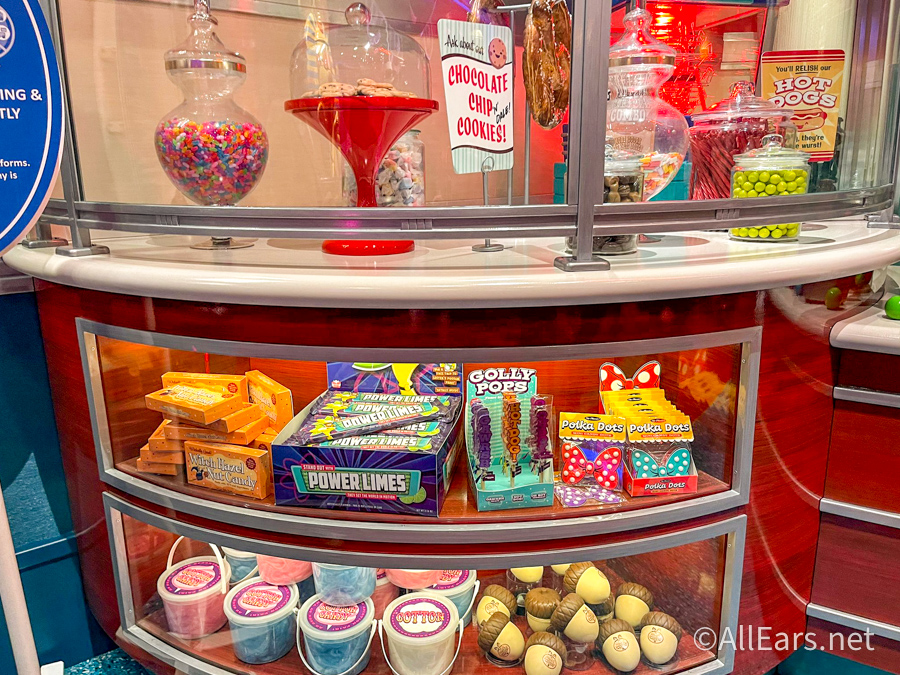 You can also spot "props" from Mickey Mouse shorts throughout! The ones pictured below are supposed to be from Plane Crazy.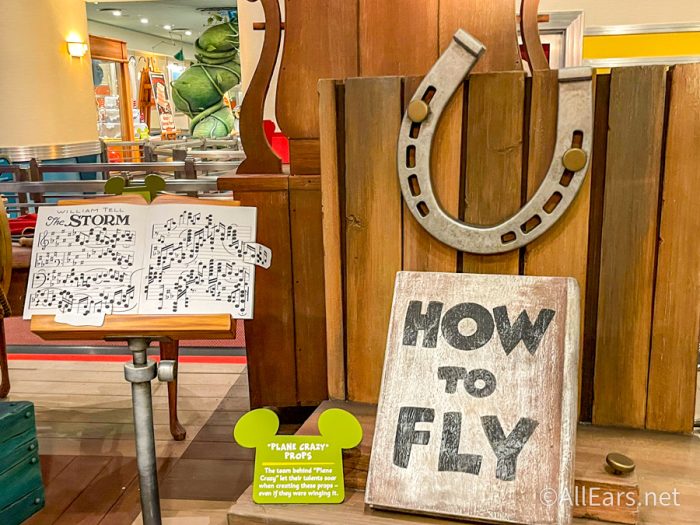 There's a cute nod to Brave Little Tailor as well. This short doesn't get the love it deserves!
This whole queue is a Mickey Mouse fan's dream, y'all. It really gets you immersed in the cartoon world ahead of the ride!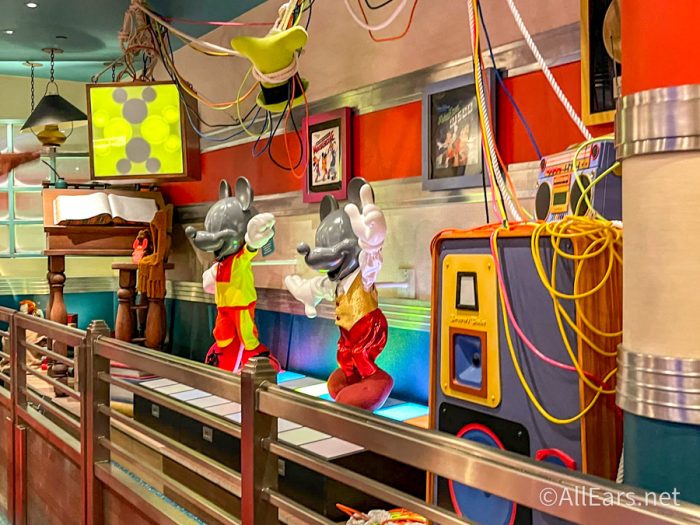 We can't forget to show this adorable nod to Pluto's Christmas Tree. There are several underrated shorts featured throughout this queue!
Has a banner ever gotten you in the feels? This one sure does!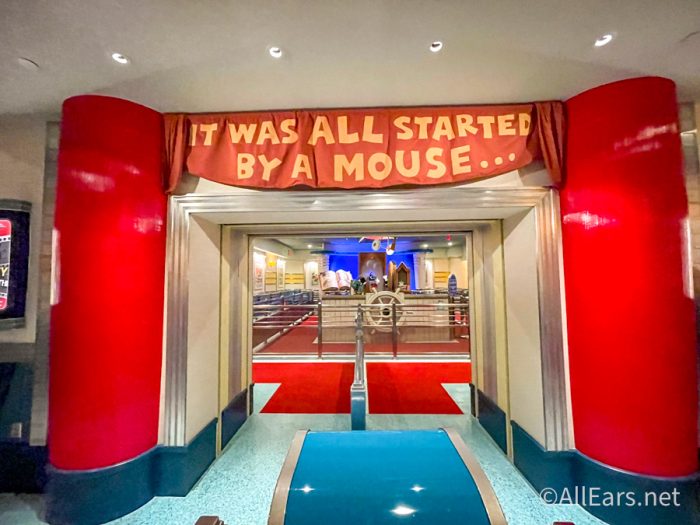 Of course, you didn't expect we'd make it through the queue without a mention of Steamboat Willie, did you?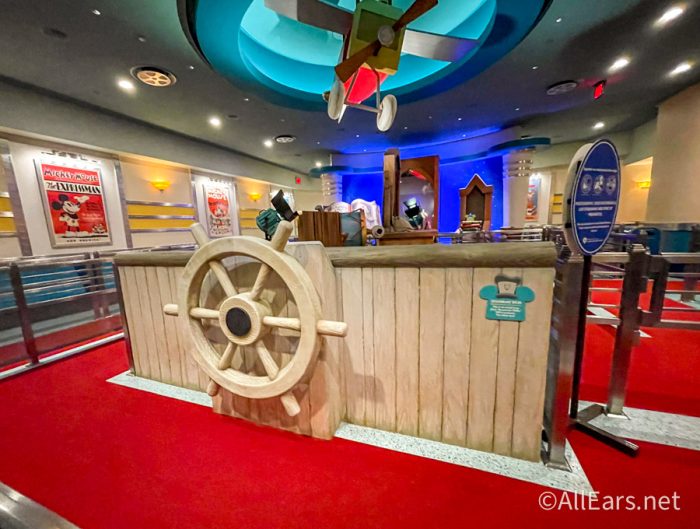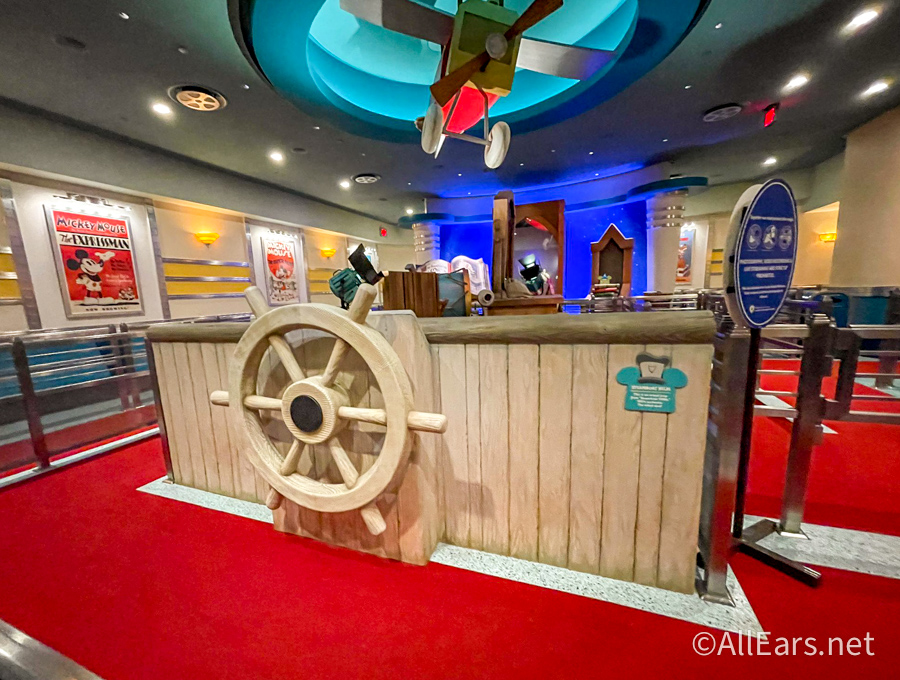 There's also a Fantasia-specific section, complete with Sorcerer Mickey "costume."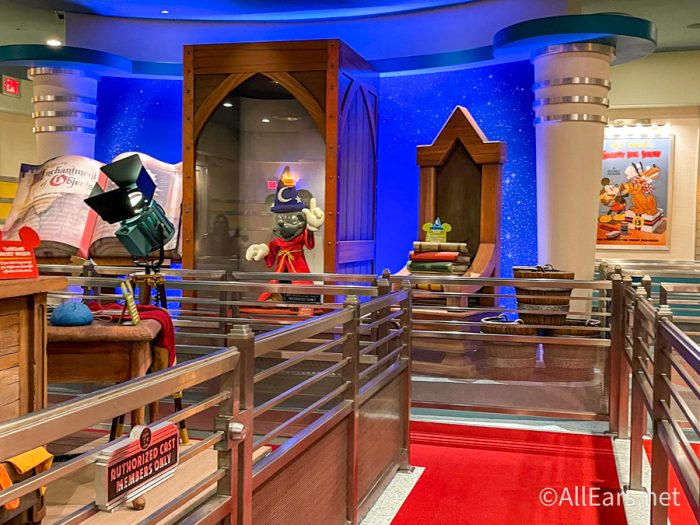 Some of the elements are even interactive!
There is ACTUAL magic in the queue for Mickey & Minnie's Runaway Railway in Disneyland 🤩 #disney100 #mediaevent pic.twitter.com/OQkmDR1zTU

— AllEars.Net (@AllEarsNet) January 25, 2023
When it comes to the ride itself, it's essentially the same as the Hollywood Studios version, but with a few slightly different Easter eggs throughout. You start with the iconic "Perfect Picnic" pre-show.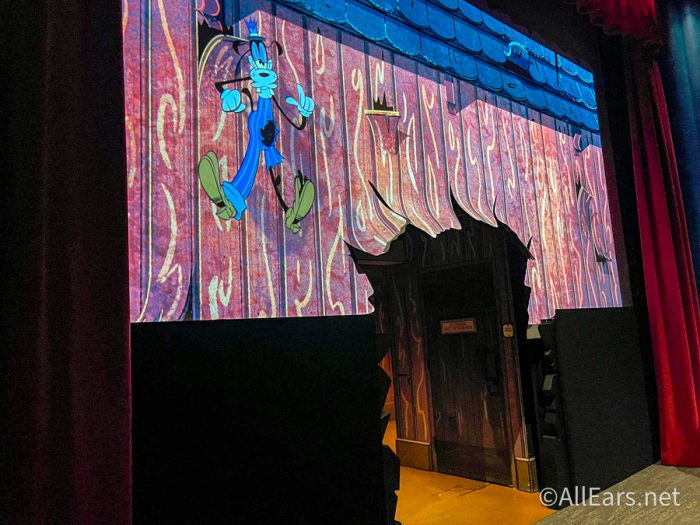 It's such a fun ride, and it's a great addition to Toontown specifically. We'll be coming back in the future for sure!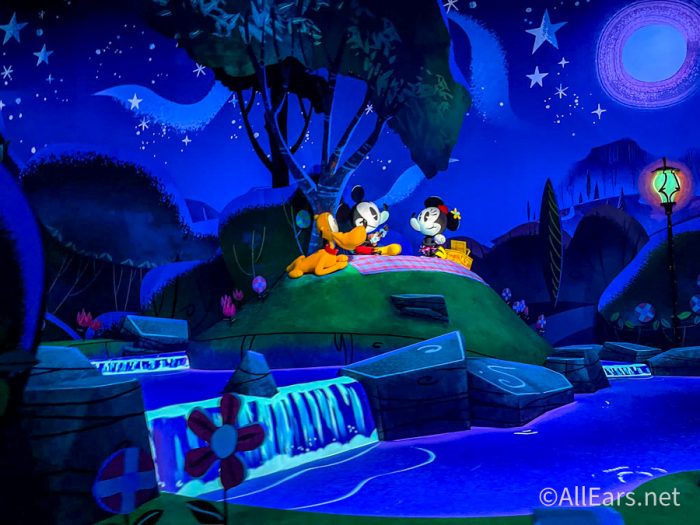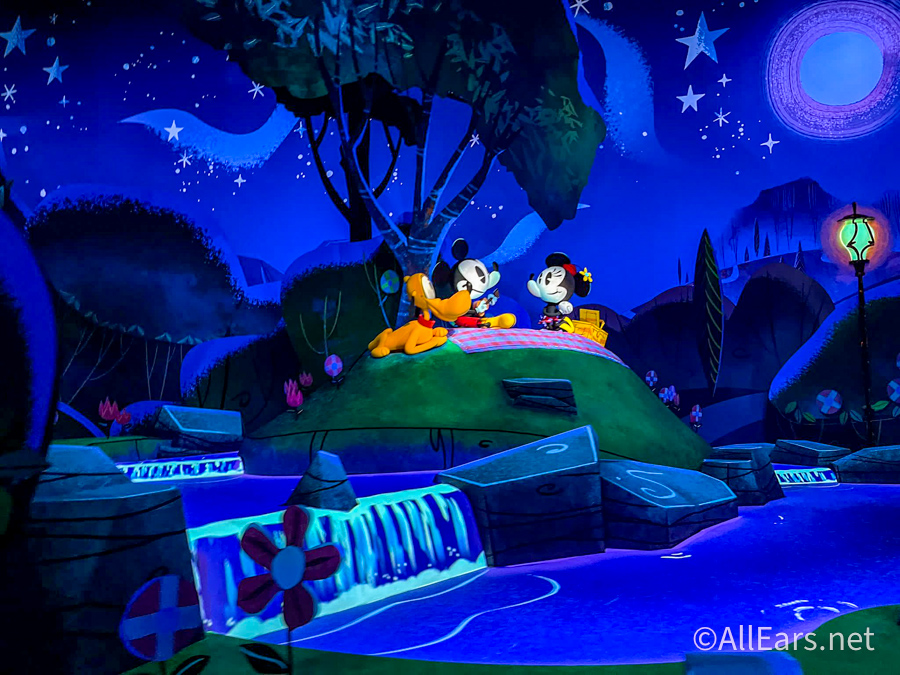 We'll make sure to share any more news or updates that you need to know before the ride officially opens. Who else is excited?!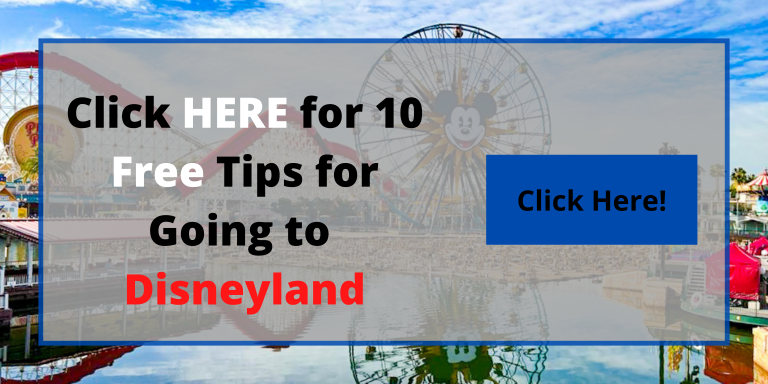 When are you planning to check out the new ride? Tell us in the comments!
Disclosure: We were invited by Disney to attend a preview of Mickey & Minnie's Runaway Railway. This did not affect our reporting of the event — our opinions are our own.