If you haven't been to Disneyland Resort in a while, you're in for a big surprise!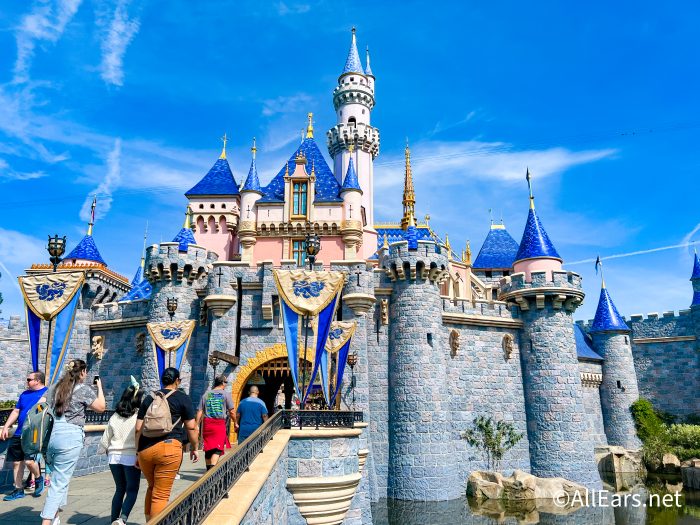 Disney California Adventure got the addition of Avengers Campus earlier in 2021, and some new additions are coming to Disneyland Park as well. Mickey's Toontown has been closed for a while to make way for a new and refurbished space, and now we have the reopening date for that land!
In honor of Mickey and Minnie's birthday, Disneyland has announced that Mickey's Toontown will reopen on March 8th, 2023. 
The announcement was made on November 18th, 2022 — Mickey and Minnie's birthday!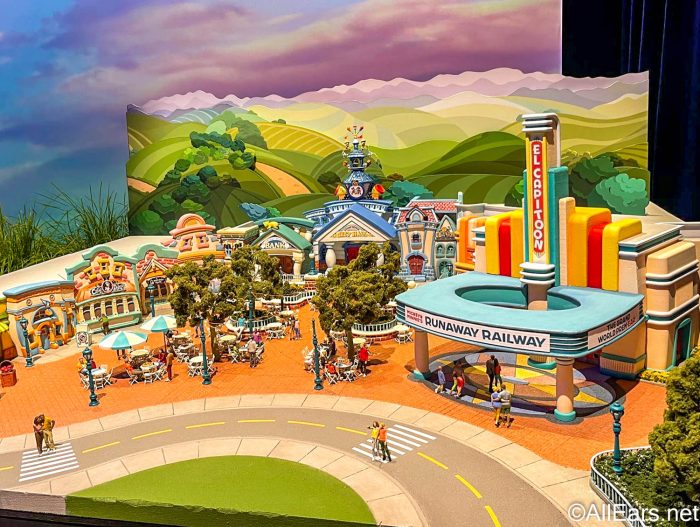 The reimagined land will feature new spaces for play, new dining locations, and of course, Mickey & Minnie's Runaway Railway (which first opened on the east coast at Hollywood Studios back in 2020). The ride opens on January 27th, 2023, with the start of the Disney 100th Anniversary celebration.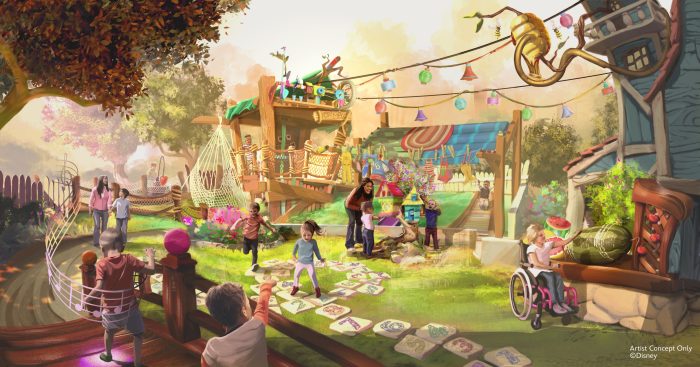 When you first enter the land, you'll be greeted by CenTOONial Park. According to Disney, this space will be "anchored by two new interactive play experiences; a beautiful fountain featuring water tables designed for play that invite guests to have a sensory experience, plus a nearby dreaming tree with sculpted tree roots providing an opportunity for children to crawl and explore."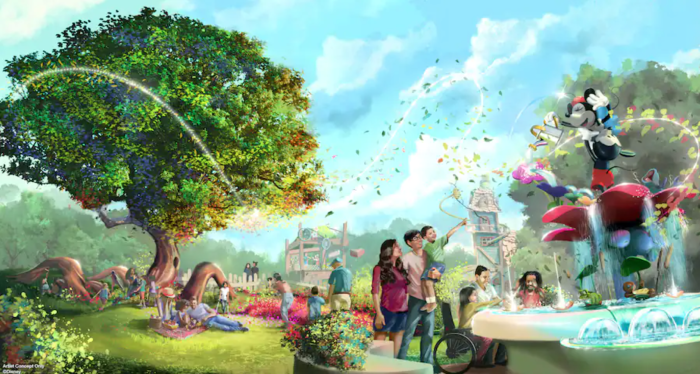 Over in Goofy's area, you'll find another new play area. Goofy's How-to-Play Yard will incorporate a "whimsical sound garden where kids will discover new ways to make wacky noises, as well as enjoy an all-new, elevated clubhouse."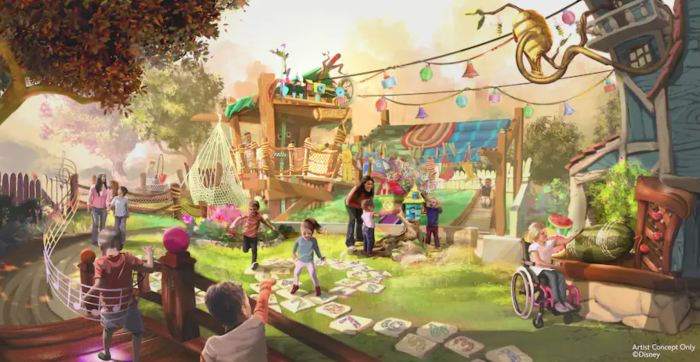 Disney shared some new concept art of the area, including an aerial view.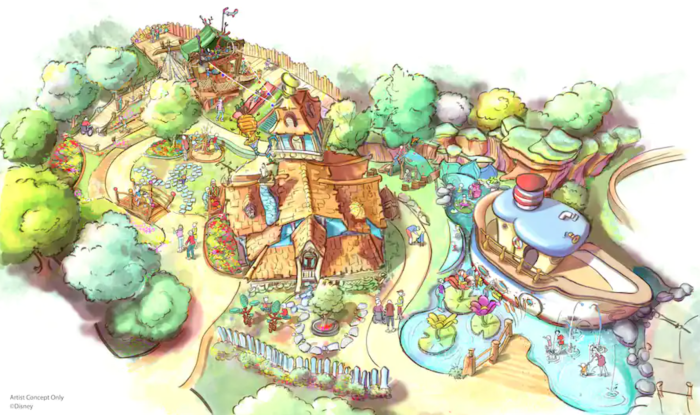 Once you make your way inside Goofy's house, you'll find a giant candy-making contraption! It's all fueled by giant drips of honey from a beehive outside, that trickle down a chute and into the home. From there, junior candymakers get to help Goofy make some yummy sweets, with lots of interesting sound effects from the machinery inside!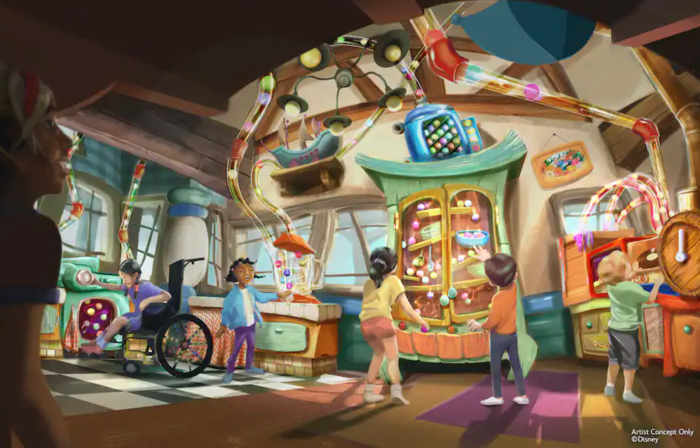 Outside at Donald's Duck Pond, you'll find Donald's boat. It will feature spinning water lilies, balance beams, and rocking toys. Kids will be able to look inside the sinking boat through little portholes, as well as interact with some familiar ducklings — Huey, Dewey, Louie, and Webby.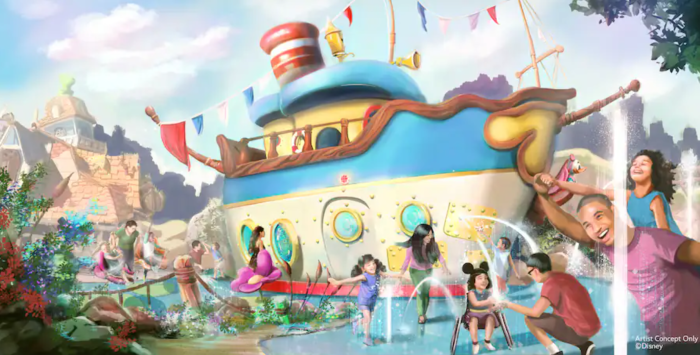 Remember Gadget's Go Coaster? Well, that ride has now been renamed — Chip 'n' Dale's GADGETcoaster. The fun-sized ride will still be the perfect coaster for your little ones!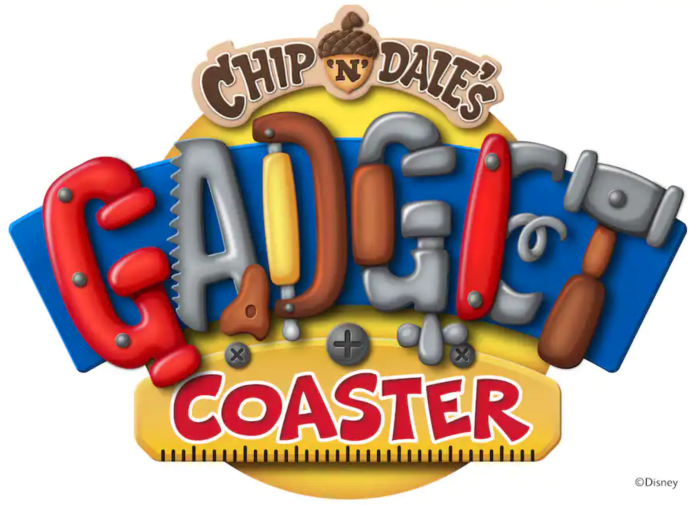 And don't worry, Mickey and Minnie's houses will still be available for self-guided tours. You might even see Mickey or Minnie there! Roger Rabbit's Car Toon Spin is also returning with the reopening.
For new dining options, make sure to check out Cafe Daisy or the Toontown Farmers Market at Good Boy! Grocers. We'll be excited to hear more about the menus at these spots as we get closer to March 8th.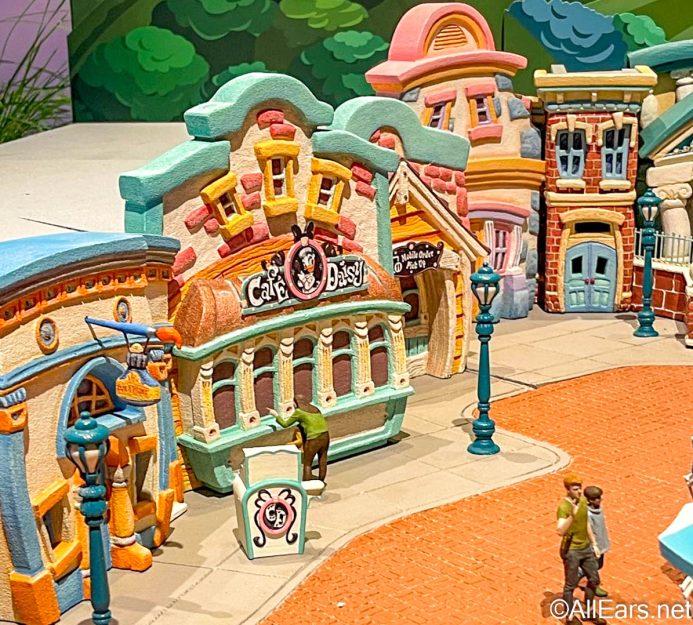 We can't wait to check out this newly reimagined land when it opens on March 8th! We'll make sure to take you along to explore the entire area when we visit Mickey's Toontown in 2023.
Stay tuned to AllEars for more updates from Disneyland Resort and Walt Disney World. We've got a lot to look forward to with the 100th Anniversary of Disney, expansions in the theme parks, and so much more.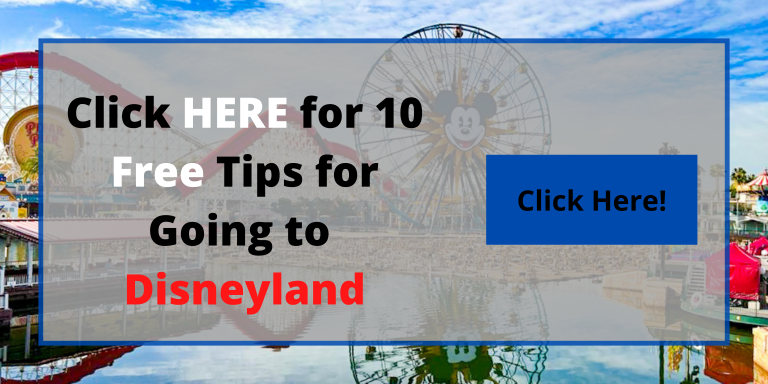 Have you ever been to Toontown in Disneyland? Tell us in the comments!