Okay, so maybe you've read ALL the Disney Genie+ tips.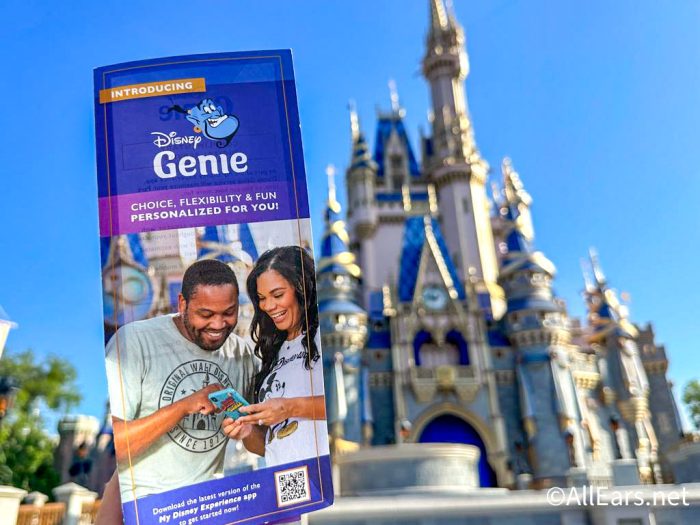 You know when to book, you know about the 120-minute rule, and you know exactly which popular rides to choose first. But what comes later in the day? Which rides should you choose after you made it through the obvious options? We're sharing a list today of the rides and attractions that you wouldn't expect to sell out with Genie+ in Disney World…but they totally do!
Enchanted Tales With Belle
Starting out at Magic Kingdom, we have Enchanted Tales with Belle, which reopened earlier in 2023 after being closed for three years. This show allows visitors to step inside the story of Beauty and the Beast, helping to act out parts of the movie with Belle. It's quite charming, and those who participate in the show can snap a picture with the princess at the end.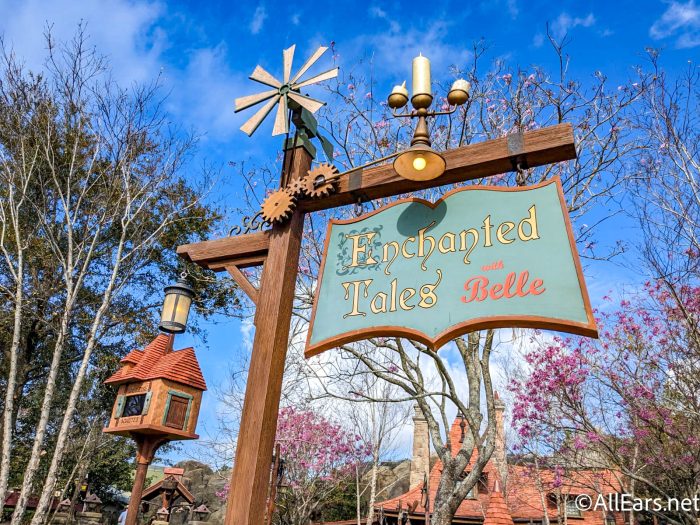 Apparently, this show has been a HOT commodity on Genie+ since it reopened. We've seen Lightning Lanes "sell out" for this offering as early as 2:30PM recently. The show often stays open until 10PM, so that's running out of Lightning Lanes pretty quickly for something that isn't a ride!
It's Tough to be a Bug
This one is pretty shocking — did you think that Animal Kingdom would consistently run out of Lightning Lanes for It's Tough to Be a Bug?! Welp, surprisingly it does! We've seen them sell out frequently during the 5PM hour of the day.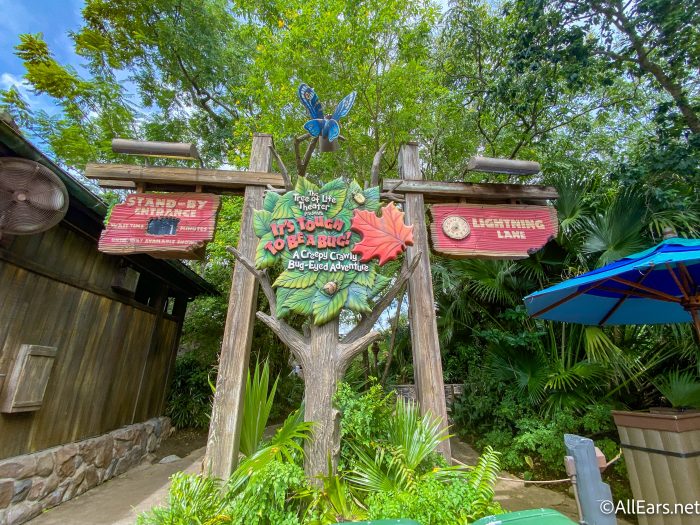 Keep in mind that sometimes Animal Kingdom is only open until 7PM or 8PM, so this is closer to closing time than other parks. But for a show that typically only has a 10-minute wait and tends to frighten children with bugs dangling from the ceiling, you probably weren't expecting this one to sell out at all.
Kali River Rapids
Another ride that's a little bit controversial is Kali River Rapids, mostly because many people don't love the roulette game of, "Will you or won't you get soaked." But these Lightning Lanes are usually "selling out" for the day around 4:30PM.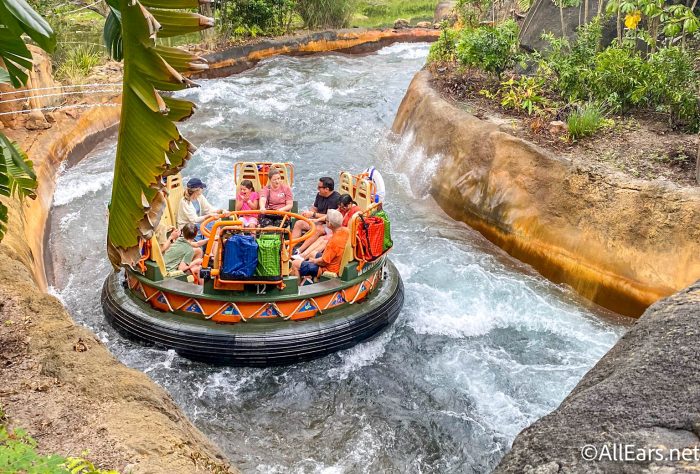 Keep in mind that as we venture into the summer season, it's getting hotter in Disney World. That means that water-based rides might be seeing a jump in popularity. There are some days when we're tempted to hop on Kali River Rapids just to cool off!
Animation Experience at Conservation Station
Our next attraction ALSO comes from Animal Kingdom — the Animation Experience at Conservation Station. This one is a little different than the rest because it's a class with set showtimes throughout the day, so there are a limited number of Lightning Lane opportunities to begin with.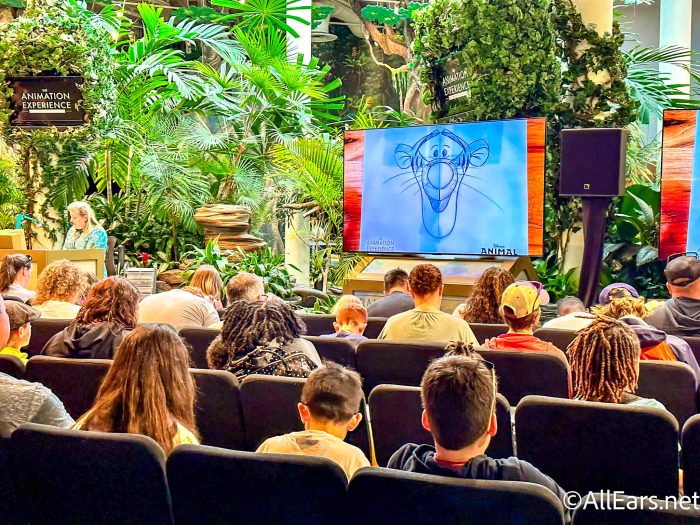 Typically showtimes take place from 10AM-4:45PM, and we've seen Lightning Lanes traditionally sell out before 2:45PM. If you want to check this show off your list, you might want to plan for it earlier in the day!
Turtle Talk with Crush
For our next attraction, let's head over to The Seas at EPCOT, where we've got to talk about Turtle Talk with Crush. This show happens intermittently throughout the day, and it can be pretty popular — especially for families with little ones.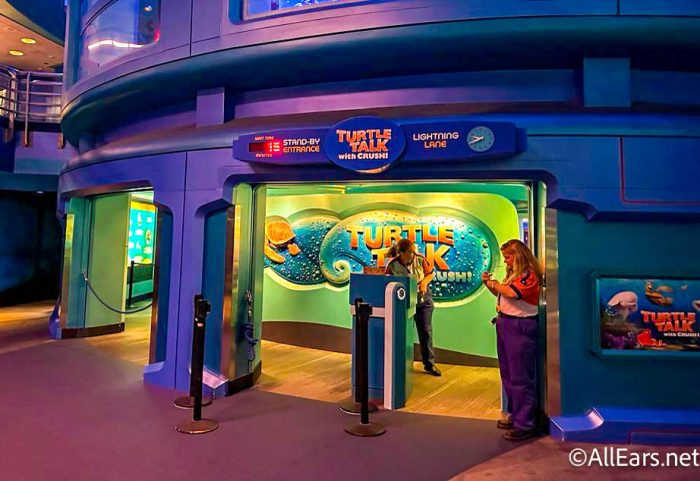 It typically has its last performance 20 minutes before park close, but we've seen Lightning Lanes run out around 7PM pretty frequently. That's fairly late, but it might be unexpected if you were hoping to knock this out toward the end of the day.
DINOSAUR
And last but not least, we've got DINOSAUR at Animal Kingdom! This thrill ride might not be as popular as Avatar Flight of Passage or Expedition Everest, but it's still busy enough to sell out Lightning Lanes most days. We typically see them run out sometime in the afternoon.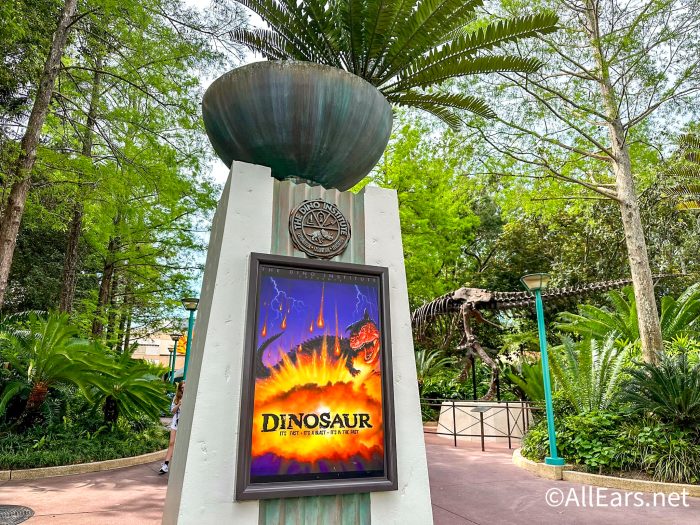 The line is usually not too long compared to other attractions, but it can get hefty on the wait time during the busiest seasons. So if you want to ride, make sure to get that Lightning Lane earlier in the day if possible!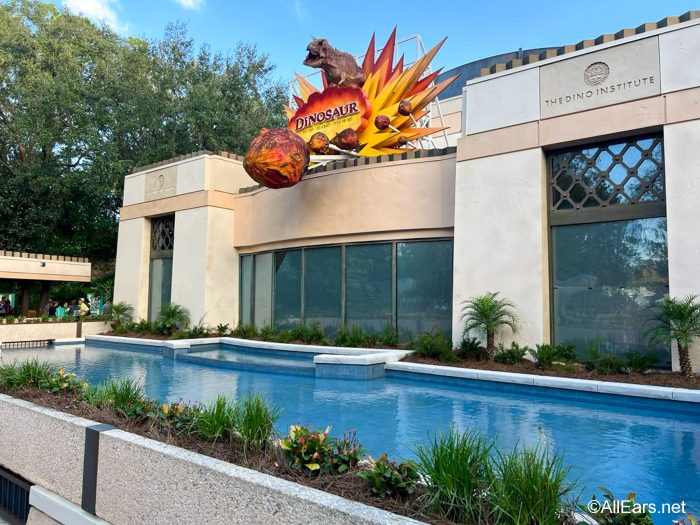 Those are the six attractions that unexpectedly run out of Lightning Lanes consistently in Disney World. We recommend booking these as your "second-tier" options after you've already made reservations for the more popular attractions in the parks. We'll keep you updated with more Genie+ tips and news, so stay tuned to AllEars!
Click here to subscribe
Have you tried Genie+ in Disney World? Tell us in the comments!